Having trouble deciding what to give this holiday season? There's no better gift than good health! Here are thirty of the best CBD gifts and holistic health products for the special people in your life.
Best CBD Gifts for: Pain Relief
There are many causes of pain, but all physical pain stems from inflammation in the body. These products help reduce inflammation, giving you relief from pain.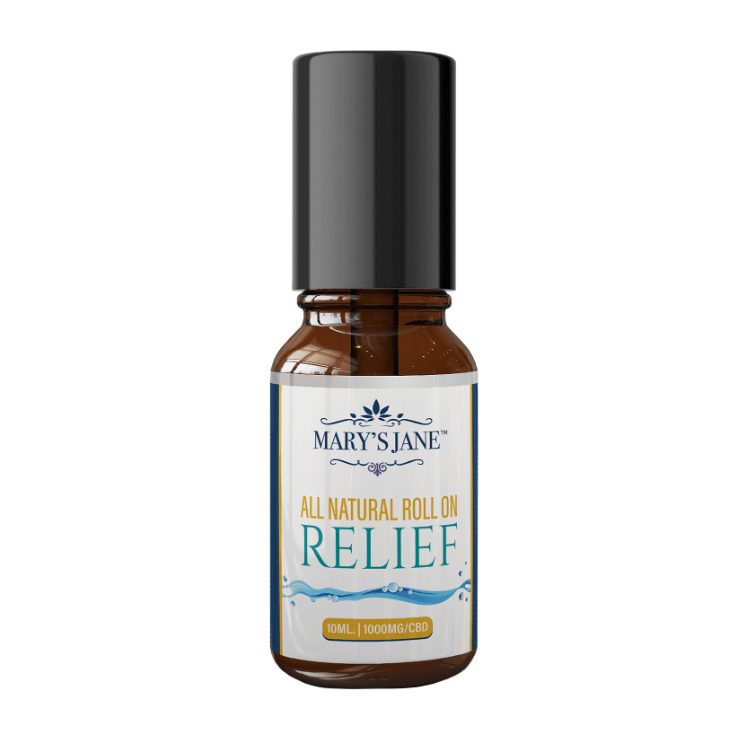 Mary's Jane All-Natural Pain Relief Roll-On – 1000mg (10ml)
Help your loved one overcome pain with this powerful roll on. Just apply where it hurts to relieve migraines, arthritis, muscle, and joint pain.
Papa & Barkley CBD Hemp Pain Balm – 180mg (15mL)
Combining all-natural CBD with beeswax and a blend of essential oils, Papa & Barkey's CBD Hemp Pain Balm is a soothing, chemical-free holistic treatment for pain and stress.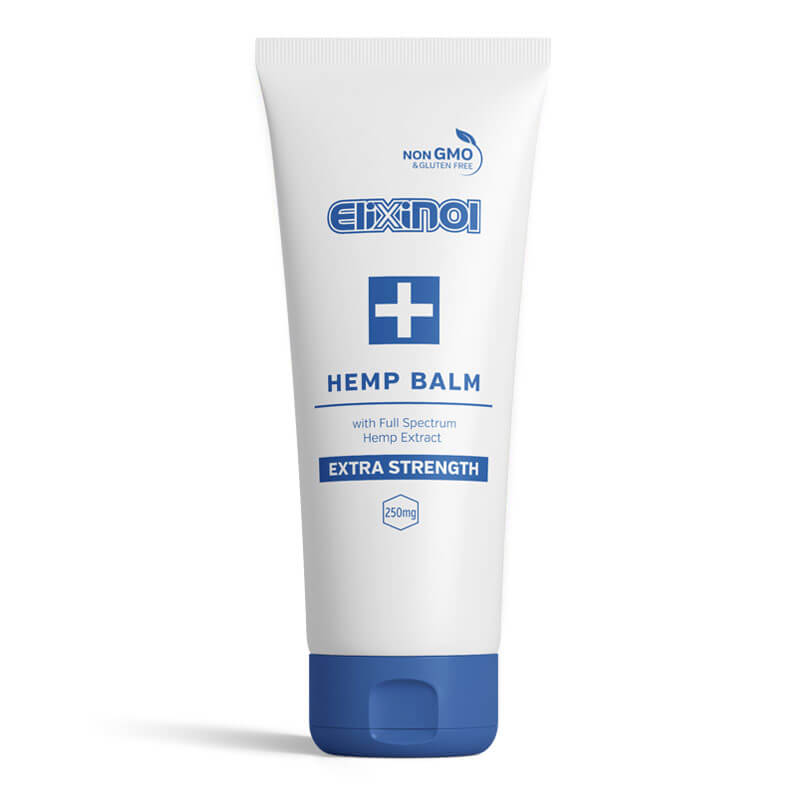 Elixinol Extra Strength CBD Hemp Balm
With twice the strength of Elixinol's original Hemp Balm, this 100% plant-based balm is ideal for relieving pain from exercise or other strenuous activity. 
Seven Minerals Magnesium Oil with Aloe Vera (12fl oz)
Whether you're suffering from muscle cramps and restless leg syndrome, eczema or psoriasis, or headaches, the soothing power of magnesium oil and aloe vera will help you feel better. 
Best CBD Gifts for:
Skincare
CBD-infused products can be a great addition to any skincare routine. Learn more about how to use CBD products to achieve healthy, youthful skin.
Elixinol SATIVA: Hemp Cleanser
Combining hemp seed oil with aloe vera, this all-natural cleanser will soothe the skin without irritating ingredients like alcohol, phthalates, parabens, or synthetic fragrances. 
Priya Apotheca: EYE ILLUMINATING ESSENCE
Refresh and illuminate your eyes with a luscious blend of ginkgo, green tea, chamomile, seaweed, and organic CBD. 
Humble Flower Co Jasmine+ Rose Soothing Lotion – 200mg (4oz)
Combining full-spectrum CBD oil with essential oils of jasmine, rose in a spa-quality base, this is a soothing and sensual way to treat dry skin and relieve pain. 
The Gold Q Eye Cream 2 in 1 Day and Night
Relieve dark circles and puffy eyes, with two eye creams in one. Use the day side for residue-free treatment. Then, restore your eyes while you sleep with the night side.
Best CBD Gifts for:
Sleep
Trouble sleeping? You're not alone. Use these products to get a better night's sleep. Want to learn more about how these products and lifestyle changes can help you get a better night's sleep? Get holistic tips here.
Elixinol DREAM: CBD Powder 30 Pack – 5mg
An evening treat that helps you sleep! Each single-serving sachet contains 5 mg full-spectrum CBD extract, specially formulated for aid sleep, combined with delicious caffeine-free cocoa.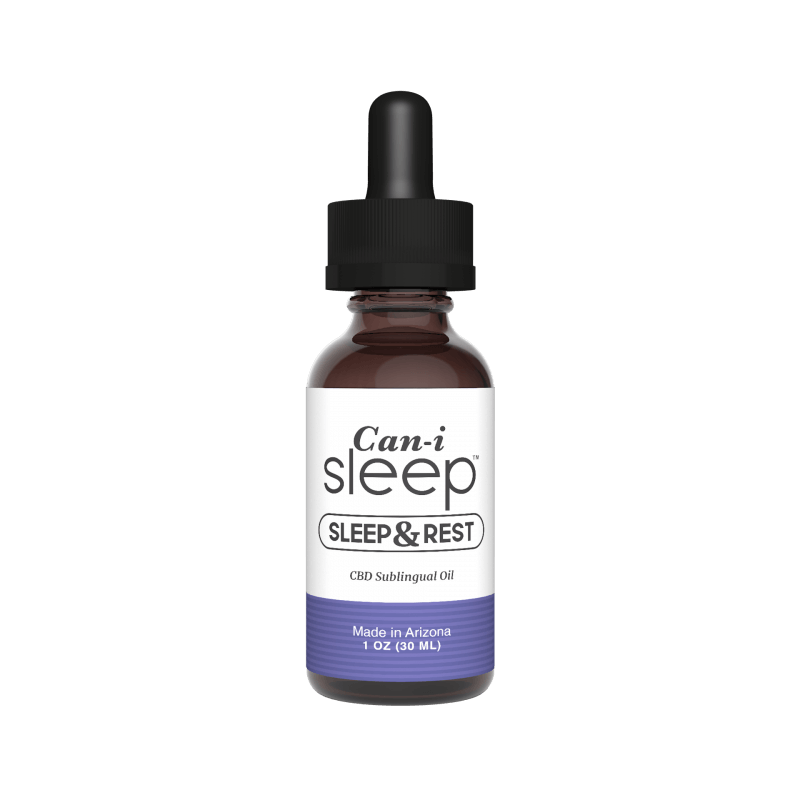 CaniBrands Can I Sleep Sublingual Oil – 750mg (1oz)
Combining a powerful dose of CBD with melatonin, this sublingual formula will help the insomniac in your life restore their natural sleep cycle, without dependency.
 
These tasty gummies provide a light dose of CBD and melatonin, with the soothing taste of chamomile and blackberry, to help your loved one sleep well without feeling groggy the next day. 
RedWood Reserves Calm CBD Joint – 1g
Blending the soothing Cannatonic strain of CBD hemp with lavender, this CBD joint is a great gift to help a friend get to sleep without the psychoactive effects of THC. Contains less than 0.3% THC.
Best CBD Gifts for:
Energy
These products can help contribute to an active lifestyle and can be beneficial to use for post-workout recovery.
Ancestral Supplements GRASS FED BEEF LIVER (FREEZE-DRIED)
Give the whole food aficionado in your life a nutrient boost with all-natural, hormone-free beef liver. This product provides a range of natural vitamins and minerals including Vitamin A, B12, CoG10and iron.
Elixinol Hemp Protein Powder -16oz
Organic hemp isn't just good for CBD — it's a great-tasting source of plant protein, fiber, and amino acids. This is a great gift for vegans, vegetarians, and anyone else who wants an energizing protein boost with their food.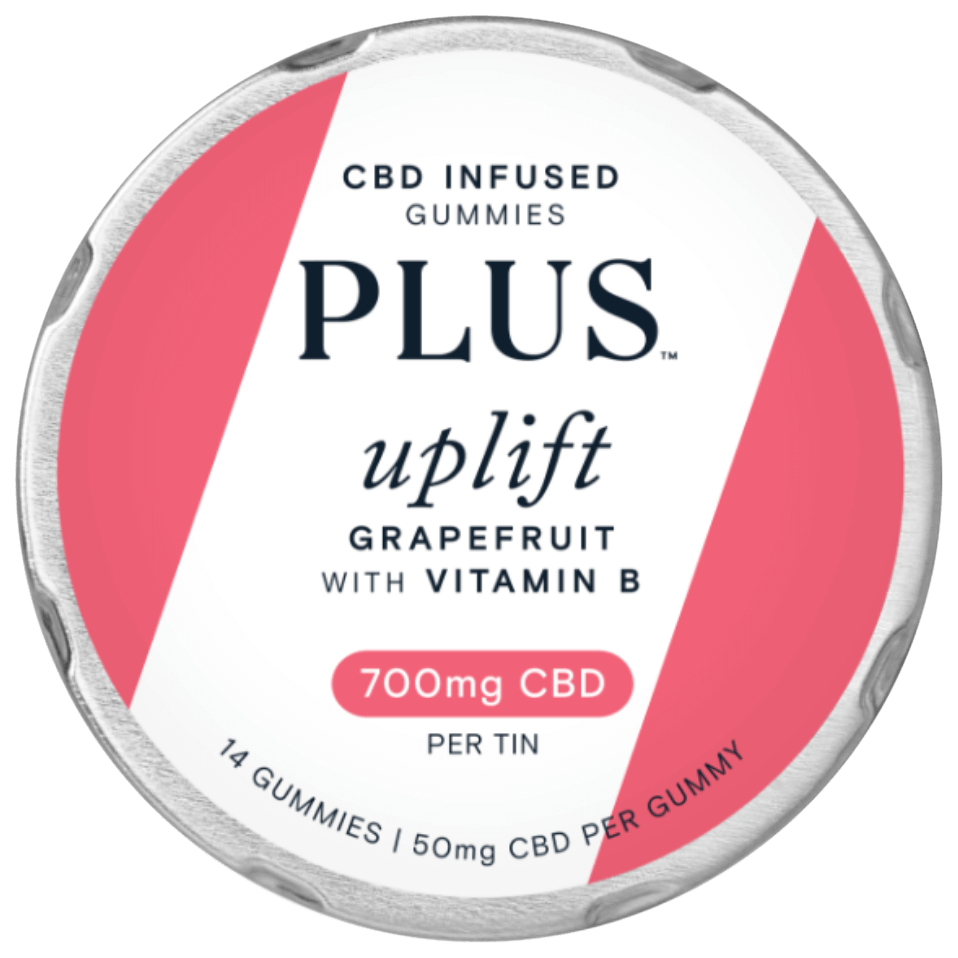 PLUS CBD Gummies: Uplift
Elevate your mood with these tasty grapefruit gummies. Each has 50 mg of CBD, along with vitamin D, providing a low-calorie energy boost and a tasty treat in one. 
CopperGel Ice With Pure Hemp Oil – 2oz
Copper has a range of benefits, from anti-inflammatory and anti-microbial properties to helping form collagen and heal wounds. This rub soothes the skin with copper and hemp while energizing you with cooling menthol oil. 
Elixinol BUILD: CBD Powder 30 Pack – 10mg
Elixinol BUILD is a perfect gift for anyone who enjoys a workout, helping athletes and new exercisers alike recover quickly from workouts. This CBD powder goes great in smoothies and other beverages, quickly delivering CBD and energizing terpenes to the body.
Best CBD Gifts for:
Anxiety & Mood
The holidays are a stressful time. These products help you or your loved ones feel better. Learn more about using cannabis and CBD to uplift your mood.
Mary's Jane Lavender Soak – 1000mg (4oz)
Treat your friend to a perfect soak. Mary's Jane Lavender Soak combines the anti-inflammatory power of CBD with the calming scent of lavender, for a bath that relaxes and restores. 
RedWood Reserves Hemp Smokes (20 pack)
This is the perfect smoke to lift those winter blues! Each Redwood Reserve hemp smoke provides 100 mg of pure, calming CBD, without the psychoactive effects of THC. 
Bloom Farms CBD SEQUOIA MINT CBD MINI VAPOR PEN – 0.5 G
Behind the delicate flavor of this mint-flavored vapor pen lies a powerful dose of CBD to alleviate anxiety without the high of THC. This natural flavored pen provides 250mgs of CBD, along with other terpenes for holistic stress relief.
Best CBD Gifts for:
Digestion & Bloating
These products, plus holistic lifestyle changes, can help you tame tummy troubles and bloating.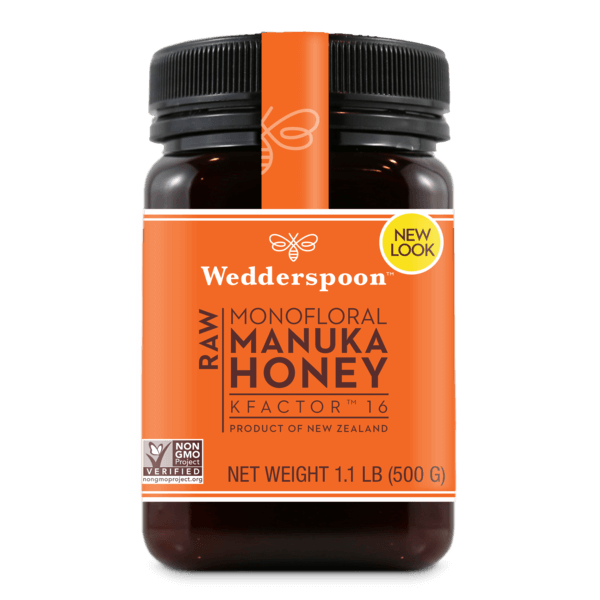 Wedderspoon Raw Premium Manuka Honey KFactor 16, 17.6 Oz
Gift the digestive benefits of Manuka Honey in its purest form. this raw, unpasteurized GMO-free product is shipped in a BPA-free jar, for great flavor without the risks of plastic leaching.
Bloom Farms CBD Balance Tincture – 300mg (1oz)
This full-spectrum, organic CBD tincture was made in the USA and meticulously tested, for one of the purest CBD extracts available. Its full terpene profile maximizes the benefits of the extract, for digestive support, pain relief or any health condition treated by CBD. 
Papa & Barkley CBD Hemp Capsules – 900mg (30ct)
These all-natural hemp capsules are easy to take, providing 30mg of healing CBD per dose — backed by a 100% satisfaction guarantee.
Select CBD Relax – Cinnamon – Vape Pen – 250mg
This vape pen combines delicious cinnamon essential oils with pure CBD, for the perfect digestive aid. Both the pen and the oil are extremely high quality and backed by an excellent return policy.
Best CBD Gifts for: 
Diabetes & Insulin
These products are great for managing insulin levels. Learn more about the connection between cannabis, holistics, and diabetes here.
These minimally processed hemp seeds provide one of the purest (and tastiest!) whole foods out there. Seeds are shelled without heating, preserving the delicious flavor and nutritional benefits of the seeds. Perfect for diabetics, or anyone interested in the dietary benefits of hemp. 
Bragg Organic Raw Apple Cider Vinegar, 16 Fl Oz
Pure, organic and raw, this unfiltered apple cider vinegar is great for controlling blood sugar or enjoying any of the other health benefits of ACV. 
Elixinol CBD Tincture – Hemp Oil Drops 300mg CBD – Cinnamint
This tasty hemp oil tincture is a great digestive supplement that's easy to enjoy on the go. The product is made from organic hemp, extracted without harmful chemicals, for an ideal full-spectrum CBD supplement. 
Best CBD Gifts for:
Appetite Control
Some studies show that there is a potential for cannabis to be used as appetite control. Learn more about how to use these products here.
Made from some of the most CBD-rich cannabis available, this full-spectrum extract pen provides a delicious, earthy and all-natural flavor. A puff or two before meals will help control appetite, without the intoxicating effects (or munchies) associated with THC.
Papa & Barkley CBD Hemp Drops – 450mg (15ml)
This powerful tincture contains 450mg of all-natural CBD, extracted without harmful chemicals or solvents. It's a great gift for appetite control, as well as relaxation, pain relief, and other CBD benefits.
Elixinol CBD Hemp Oil Capsules – 450mg
These capsules are a great way to give your special someone the right dose of CBD oil any time they need it. Each capsule provides 15 mg of CBD, along with 375 mg of full-spectrum hemp oil. The pills are formulated to absorb quickly, for appetite control, or digestive symptoms such as inflammation. 
---
Medical marijuana aka. cannabis should be used under the direction of a licensed healthcare provider. This site is intended for adults and legal medical marijuana patients and contains links to products we sell on our marketplace.
How does Heally work?
Creating an account is easy, free, and safe in our HIPAA compliant platform. Visit with a doctor from the comfort of your home or on the go using your cell phone or computer.  No appointment is necessary. If the physician thinks cannabis is right for your health and wellness goals, they will discuss treatment options and will grant you a downloadable certification document. Heally's Telehealth platform currently serves California, Connecticut, Florida, Maryland, Massachusetts, New York, and Ohio with medical recommendations. Please note there's no charge if the doctor doesn't believe the video visit meets her or his standard of care.
Interested in using cannabis as an alternative treatment? Get your cannabis card with a licensed physician.