Citizens of the Pine Tree State have had a long wait to be able to buy recreational cannabis. Although the people of Maine voted to legalize cannabis in 2016, it's taken years to finalize the laws. Finally, in 2020, recreational cannabis will be available for purchase at Maine dispensaries by adults 21+.
If you're wondering what type of cannabis you can buy, you're not alone. The following six types of cannabis will be available in Maine.
note: patients 18+ can still access cannabis with a Maine medical marijuana card.
Concentrates and Oils
Benefits: Fast-acting, easy to use 
If you live in Maine, you will be able to purchase concentrates and oils. Use them with a vaporizer or an inhaler. A vaporizer heats up cannabis to release cannabinoids without exposing people to the byproducts of smoking. You will be able to feel the effects in as little as 90 seconds. That makes this method is great for fast-acting pain relief for migraines, cramps, and other aches and pains.
Concentrates are conveniently dosed in cartridges, which makes them quick and easy to use. Furthermore, they are portable. Many companies that make concentrate also make disposable pens. They have a battery and concentrate preassembled for quick and easy use.
Under the law, Maine residents will be able to buy and possess up to 5g of cannabis concentrates.
Local product available:
Blue Dream Vape Cartridge
All the benefits of the popular Blue Dream strain with none of the smoke. This cartridge provides fast-acting relief from fatigue and stress, leaving users uplifted and focused.
Flower/Smokable Cannabis
Benefits: Fast onset
Another fast-acting type of cannabis is dried flower. It is often smoked to provide immediate relief. Smoking can be hard on the lungs, but water bongs can help cool the cannabis smoke down. However, most health professionals agree that smoke-free methods pose fewer health risks.
Maine has put restrictions on where people can use cannabis, including smokable cannabis. The possession limit is 2.5 ounces of dried cannabis flower. 
Local product available:
This hybrid is a favorite with those looking for a more energetic strain. It's known for heightening productivity and creativity. Plus, with fruity flavors, it tastes great.
Edibles
Benefits: Prolonged effect, discrete
Cannabis edibles include infused gummies, chocolates, drinks and more. Edibles provide both a discrete consumption method and long-lasting effects. The trade-off is that they have a slow onset, often taking anywhere from 90 minutes to 2 hours to kick in. Edibles enter the bloodstream through the liver. As a result, they can cause a much more intense "high" than other types of cannabis.
Everyone metabolizes cannabis differently, so it can be easy to take too much. Novice cannabis users or those who have never tried edibles should start with a very low dose.
Maine is trying to restrict how much THC edibles can contain. Under the proposed rules, a single serving must contain no more than 10mg THC. The entire package should contain 100mg of THC or less. 
Local product available: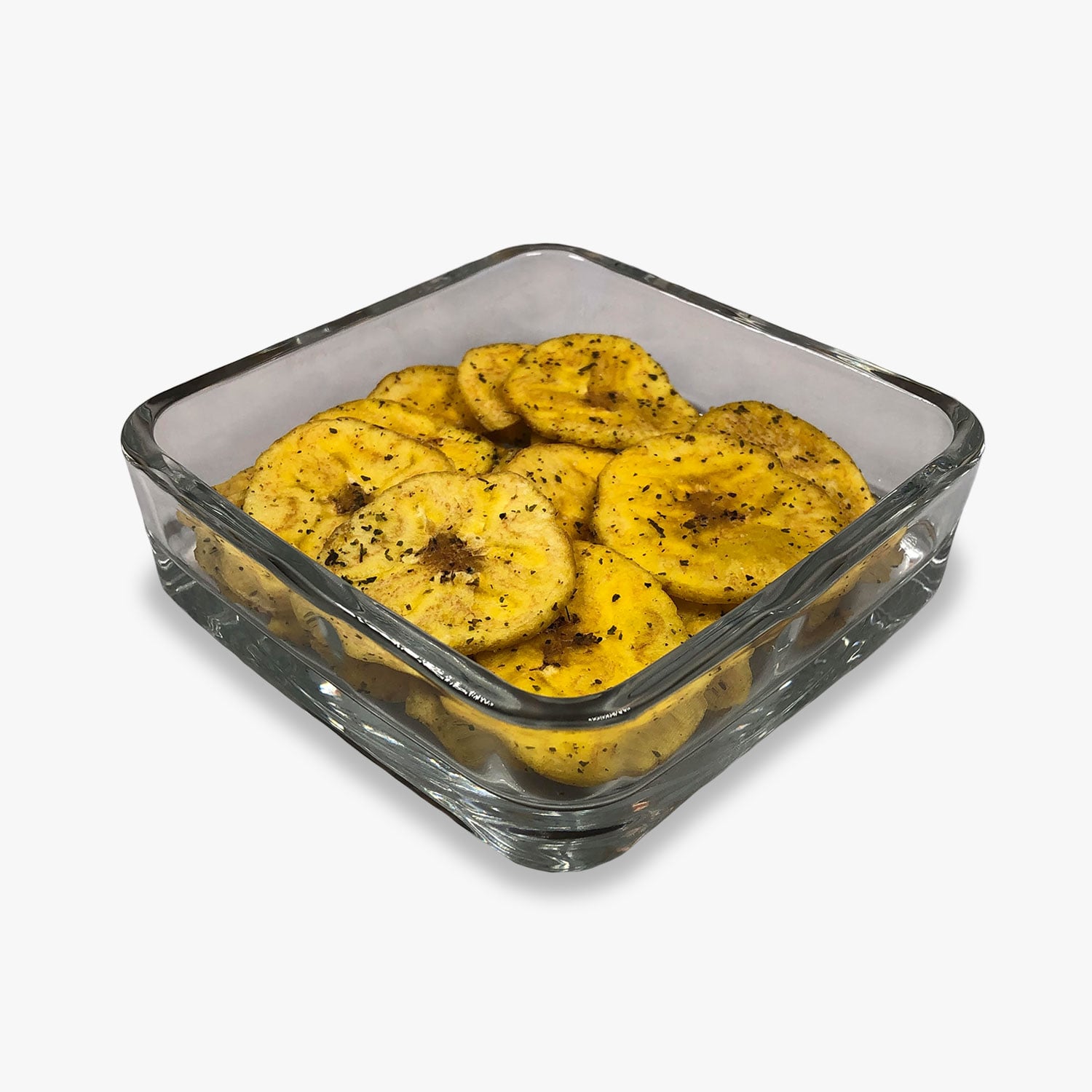 Plantain Chips
Made with cannabis-infused canola oil, these chips provide an irresistible crunchy treat. They're perfect on the go or for unwinding with a favorite show on Netflix.
Capsules
Benefits: Prolonged effect, convenient
Like edibles, the cannabinoids in capsules are absorbed by the liver, which prolongs the effects. Capsules are convenient to take, as they require no smoking, vaping or measuring. They're also easy to take on the go. Users should keep in mind that, when taking capsules, it may take up to an hour to feel the effects.
Local product available:
Honey THC Capsules
Premeasured and ready for any adventure, these capsules provide a no-muss, no-fuss cannabis experience. A touch of honey makes them all the sweeter.
Tinctures
Benefits: Precise dosing, discrete 
Tinctures are alcohol-based cannabis extracts that can be taken orally or sublingually. By their nature they are easy to self-measure, ensuring dosage precision every time. Tinctures usually act faster than edibles, therefore the effects kick in soon after consumption.
Tinctures are lower in calories than other edibles, but still discrete to use. They're recommended for those who want fast-acting cannabis without all the smoke. The rapid effects make tinctures a great choice for dealing with headaches, cancer symptoms or chronic pain. Be sure to speak to a doctor about absorption rates.
Local product available:
Earthly Delights of Maine 1:1 Tincture
This tincture provides a perfect balance of THC and CBD.
Rubs/Topicals
Benefits: Ideal for localized pain, no psychoactive effects
The cannabinoids in cannabis-infused topicals are absorbed directly into the skin. This transdermal method is ideal for localized pain. Rubs are completely non-intoxicating, making them great for people who want the therapeutic benefits of cannabis without the buzz. They relieve pain and reduce inflammation for the area of application.
Local product available: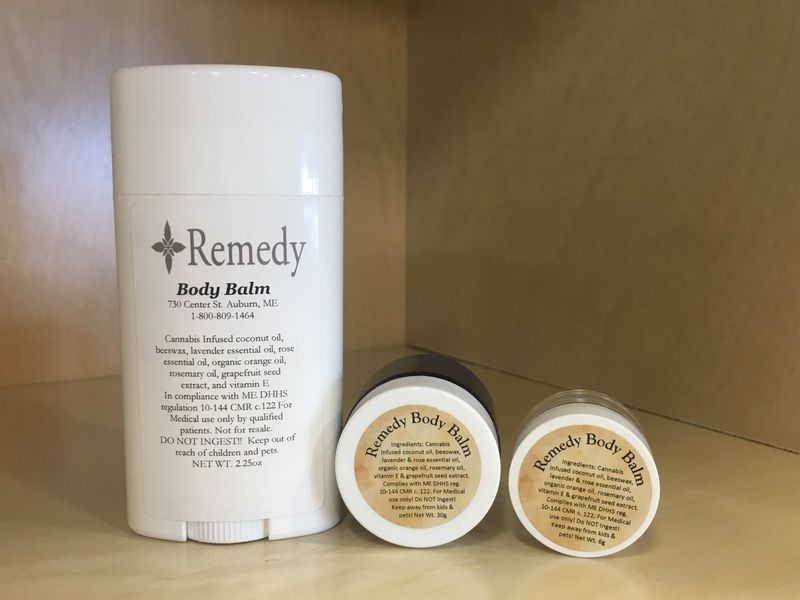 Remedy Body Balm 1oz
This cannabis-infused balm provides relief where you need it most. It's available in a convenient roll-on form, and also great for aches and pains.
CBD Is Legal Nationwide
Products that contain only CBD are available across the United States and can be shipped directly to your home. CBD gives a relaxing sensation while allowing patients to remain clear-headed.
Some popular CBD products available nationwide are:
Arcanum Sarco Freeze
This popular topical is like other freezing muscle balms. Activated hemp extract helps natural plant oils deliver their healing power to sore muscles and other pains.
Receptra Pet CBD Oil
Maine's furry companions can benefit from CBD products too. Hemp-derived CBD oil has many benefits for pets, including pain relief.
Medical Cannabis Is Legal Now
Recreational cannabis is legal in Maine now as well. Currently, buying cannabis without a medical marijuana card is still illegal in Maine for adults under 21. However, patients looking to improve their condition with any of these six types of cannabis can register with Maine's medical marijuana program. 
Residents of the Pine Tree State can get their medical marijuana certificate right now. Consulting with a doctor online makes it easy to get started.