Get a marijuana card online in New York
Meet with a certified doctor online and get your medical marijuana card in NY!
Speak with a doctor today or schedule an appointment to get your medical marijuana card. Heally connects you with a physician safely & securely through our HIPAA-compliant telehealth platform. Your New York medical marijuana card is just a click away. Schedule an appointment now.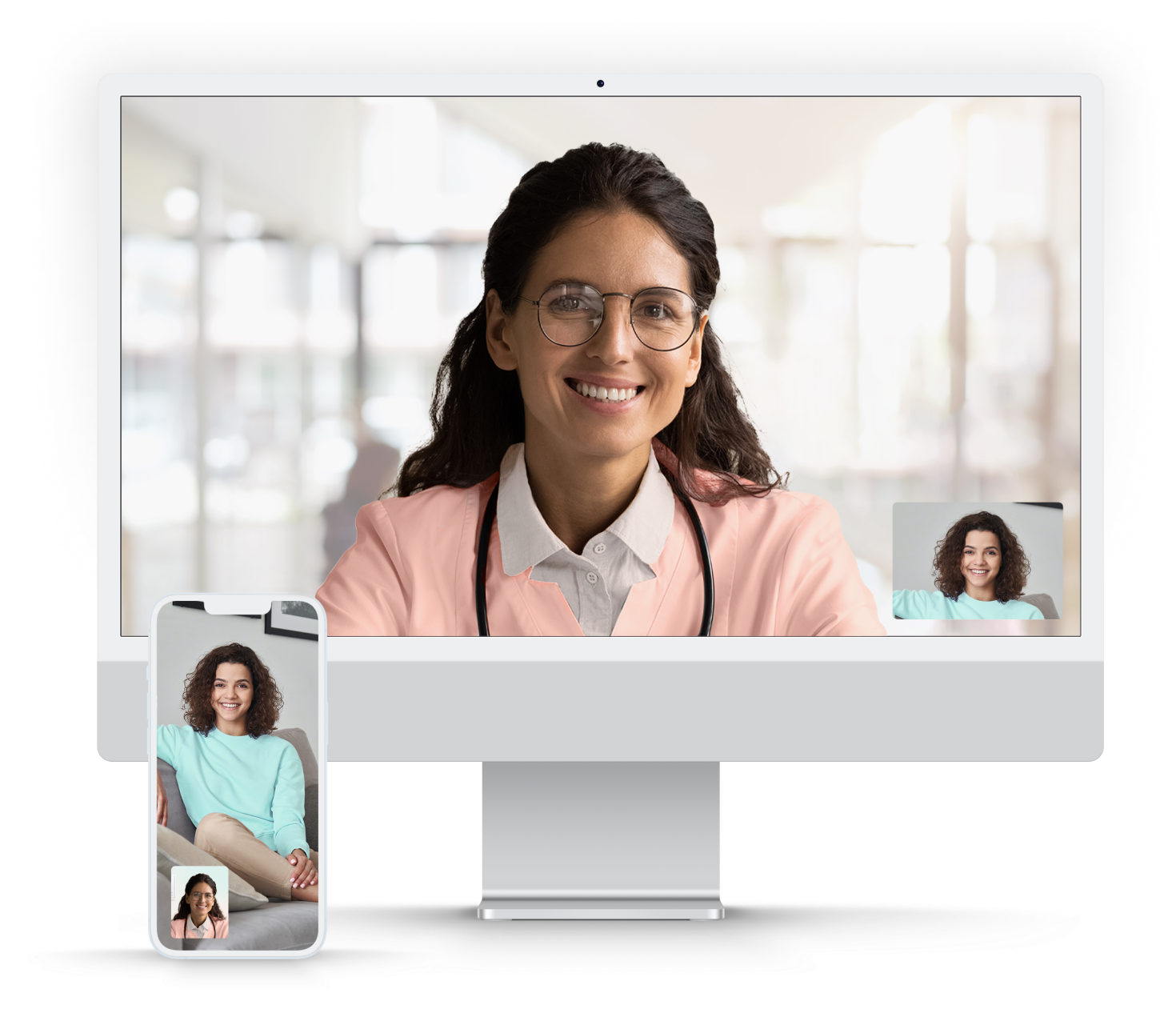 How to get a medical marijuana card in New York
Speak to certified marijuana doctors any time between 8 AM and 10 PM, any day of the week. You'll never have to wait for an appointment because everything can be done online — all you need is a cell phone or a computer!
Check your qualifying conditions in New York

You may qualify for a New York medical marijuana card if your certifying health care provider deems it clinically appropriate.

Register with Heally to apply for cannabis card

Simply fill out our quick intake form to apply for a NY medical marijuana card.

Visit an online consultation with cannabis doctor

Book an appointment with a certified medical marijuana doctor. You can meet with a doctor immediately or schedule an appointment later at your convenience.

Get Your MMJ in New York

Your appointment will generally take about 15 minutes. Once you receive your medical marijuana card in NY, all you need to do is visit the dispensary or pharmacy of your choice.
Hear What Our Patients
Have to Say
4.9 rating of 631 reviews
"
The best place I've found. They make the entire process easy to follow, answer all questions you may have and are always available when you need an initial recommendation or a renew.
"
Easy fast effortless process! Recommend to all!
Jan 13, 2022,
Samantha S.
"
This was so easy and quick!! Recommending to everyone I know!!
"
So Happy with the Dr who saw me AGAIN this year! He was thorough and very personable! Took time to Listen to me. Excellent response from Him and your team! Thank You for Helping Me 🥰
Nov 22, 2021,
Kimberly S.
"
Amazingly stress free and quick. Dr was great and thorough. Easiest visit ever! Thanks!
"
Fast,easy, straight to the point thank you for a efficient visit
Aug 19, 2021,
Hungchih C.
Aug 11, 2021,
Pt: I. M. 0. C.
"
Dr Badii was amazing! He heard me out, allowed me to ask questions, and answered all my questions in a very patient and professional manner. Thank you Dr Badii!
"
Very friendly doctor and easy to talk to. Didn't take long and she was understanding.
"
Vanessa Niles was very compassionate and effective in helping me in a kind, professional manner. Thank you!
"
The whole procedure from beginning to end was easy to complete. They were very helpful and professional.
"
Great experience for my first time! Highly recommend for anyone who's thinking about getting their card.
Jul 22, 2021,
Melinda . M.
"
Dr Kendrick met and exceeded exceptions as she answered each of my questions and we together made sure I completely understood instructions. Excellent communication and truly cares about my well being which tells me she'll care about yours.
"
renewed by card on your web site. Very easy to use and only takes a short time. Doctor was very nice and answered my questions.
"
Dr. Vanessa Niles is the best doctor ever! I appreciate her genuine soul, I will never forget her kindness.
Jul 21, 2021,
Anthony . I.
"
Fast , easy and my doctor was very kind glad I chose heally. Would recommend!
Jul 20, 2021,
Stephanie H.
"
Dr. Jassey has been fantastic the last two years in assisting me with my medical cannabis needs. He's thorough and provides helpful recommendations, all while making the process simple and easy for the patient. Much thanks and appreciation for Dr. Jassey and the heally+ team. Also, thanks to Jovan, whom assisted me through chat to connect to my visit.
Jul 16, 2021,
Christopher M.
"
Amazing service, the doctors are always very nice and they always listen. Never have had a problem through heally and will continue to use them as long as I have a card
Jul 13, 2021,
Danielle B.
"
Such a kind and knowledgeable doctor. She took her time reviewing my medical situation and explaining things to me and she was incredibly helpful in helping me understand the process.
"
Dr. Koffler was very helpful and personable. He explains the benefits and combinations specific to my medical needs and clarifies any questions I have.
"
Excellent, easy to understand very professional service, thank you
Jul 10, 2021,
Cheyenne B.
"
Very friendly and very fast service. I was both surprised and happy with the level of care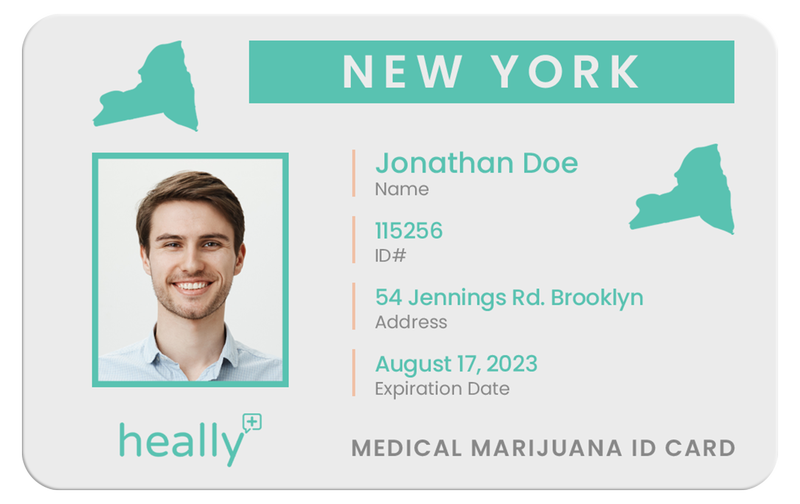 New York





Talk to a Doctor Online Today
Video conference with your certified
physician completely online, from
the comfort of your home.
Book your appointment now!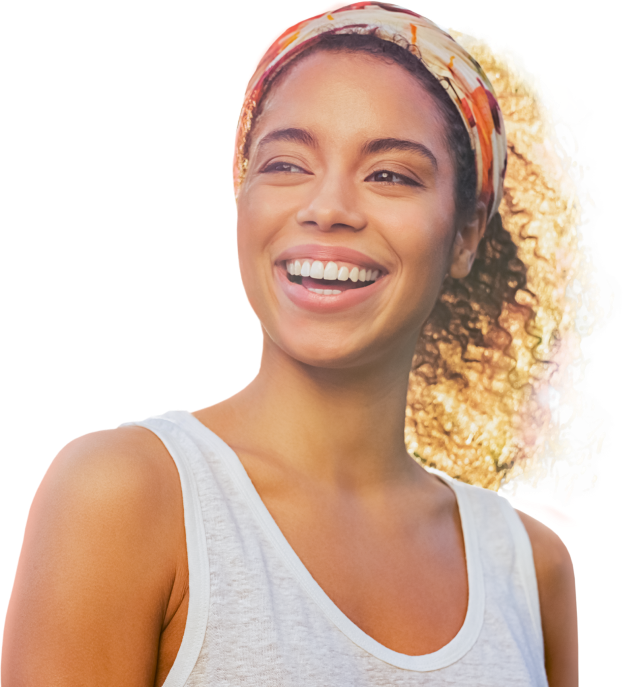 How does Heally help get MMIC in New York
If you're wondering how to get your medical marijuana card in NY, Heally can help. Simply sign up on our website and we'll connect you with a licensed marijuana doctor. Your doctor will promptly evaluate your condition and discuss potential treatment options. If you and your physician determine medical marijuana is right for you, they'll supply a certification that can then be used at a local dispensary.
The New York Medical Marijuana Card renewal process can be done 100% online.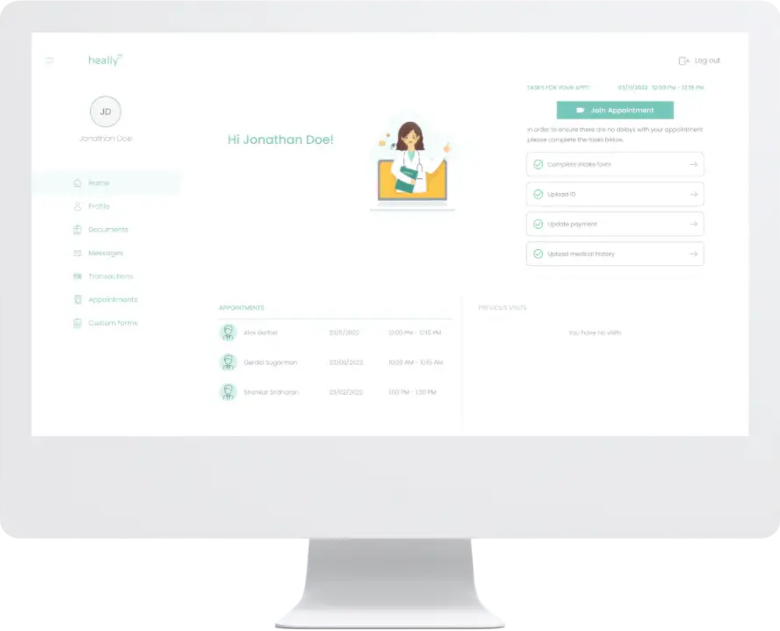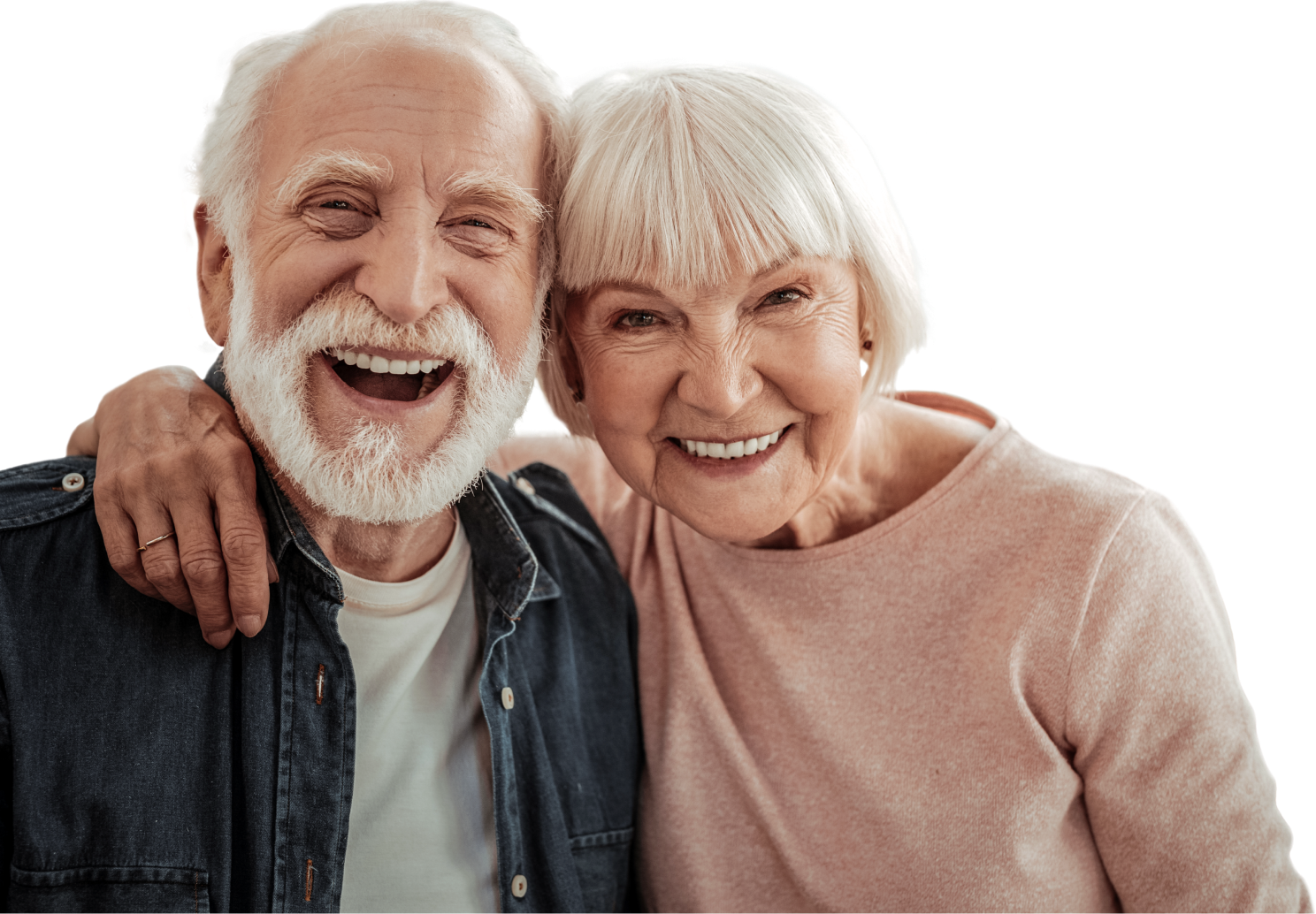 Qualifying conditions for getting MMJ card in New York
Any condition the doctor deems apporpriate is a qualifying condition to get a marijuana card in New York. The list below are some examples of conditions that have been used in the past to qualify for medical cannabis:
Inflammatory bowel disease
Neuropathy
Huntington's disease
Pain that degrades health and functional capability as an alternative to opioid use
Substance use disorder
Alzheimer's
Dystonia
Any other condition, at the discretion of your health care provide
State process for obtaining marijuana card in New York
Download the PDF certificate from your patient dashboard on Heally
Login to the New York State website https://my.ny.gov/. If you do NOT have an NY.gov account then you will need to click the "Don't have an Account?" button to create a personal NY.gov ID first.
Follow the prompts to create a personal account
Remember that the answers to secret questions and your password is case-sensitive
Save your user ID and your password in a safe place
Click Logout and close the browser. Your MY.NY.gov account is created.
Go to MY.NY.gov and log in to your personal account.
Confirm that you are logged into the correct account.
Click on the "Health Applications" icon.
Click on the link to the Medical Cannabis Data Management System (MCDMS) link.
Select the "Start New Registration" button.
Follow the steps to register.
Note: Please log in using only 1 browser and make sure you do not have multiple tabs/ windows open with the same MY.NY.gov webpage, as this may cause errors.
Once a patient or caregiver's registration is approved, the Department will issue a temporary registry identification card through the My.NY.gov account which may be used in conjunction with a government-issued photo identification to purchase cannabis while the patient/caregiver awaits his/her registry identification card (ID card) in the mail.
Registrations expire when the certification that was issued by the practitioner expires.
Patients and caregivers must re-register each time a new certification number is issued.
Patients and caregivers must re-register every time a new certification number is issued. Patients must bring their registry ID cards and their certifications to a registered organization's dispensing facility in order to purchase approved medical marijuana products. Caregivers must bring their registry ID cards and their patient certifications to a registered organization's dispensing facility in order to purchase approved medical marijuana products on behalf of their patients.
Additional patient registration instructions can be found here.
Caregiver registration instructions can be found here.
Not sure if you qualify? Don't worry, if the doctor does
not approve you, you will get your money back.
FAQ
How Much Does a New York Medical Marijuana Card Cost?
Your cannabis card certification will cost $149 for the year, and you only have to pay if you're approved by a doctor! Once you have received approval from a physician, you must pay the $50 fee to receive the card. However, the fee is currently being waived for all patients and caregivers.
What Supporting Documents Do I Need Before Starting?
A signed certification from your physician on Heally. Photo ID or Driver's license. Proof of New York State residency, if using an out of state ID or Passport. A birth certificate, if you're under 18.
How Much Medical Marijuana Can I Purchase in NY?
In New York, patients can purchase a supply of up to 60 days of medical marijuana. This amount is determined by the physician or pharmacist.
Is It Legal to Get My NY Medical Marijuana Card Online?
New York's State Senate Bill 2405 allows patients to speak with qualified medical professionals online about the potential use of marijuana. Due to this change, it is now legal for patients to receive their New York medical marijuana card online.
If Approved by Heally, How Do I Register for the State of NY Medical Marijuana Program?
After becoming certified to participate in New York's medical marijuana program, you must register on the state's website to receive your official New York medical marijuana card.
How Long Does It Take to Get a Medical Marijuana Card in NY?
As soon as your application is approved, you'll be given a temporary card that is valid for up to 30 days. You should receive the permanent card in the mail about seven to ten days after the date of approval.
Do I Need a Physical Medical Marijuana Card?
Yes, you will receive a physical medical marijuana card that will be mailed to you once you are approved.
Does New York Have Medical Marijuana Reciprocity?
No, New York does not offer medical marijuana reciprocity. Out-of-state medical marijuana cards are not recognized. If you wish to obtain medical marijuana in New York, you need to get a New York medical marijuana card.
Marijuana laws in New York
In 2014 the state of New York legalized the use and possession of medical marijuana for qualifying individuals. More recently in 2021, the state also passed a law legalizing the use of marijuana for recreational purposes for all individuals ages 21+. New York also became one of the first states in the nation to explicitly prohibit employers from testing individuals for the use of marijuana. Although the use of marijuana for both recreational and medical purposes is legal in New York, it will take some time before individuals find recreational marijuana dispensaries within their local communities. Some predict that more recreational marijuana dispensaries will open throughout 2022 or 2023. However, medical marijuana dispensaries are operating all across the state for those who qualify for a NY medical marijuana card and are in need of natural treatments. In New York, marijuana can be consumed in the form of flower, vaporizer, edible, pre-roll, tincture, extract, and topicals.
Read about medical cannabis cards in New York

Dr. Krasne
This information was reviewed by Dr. Krasne
Dr. Benjamin Krasne is a board-certified anesthesiologist. After attending the University of Florida, Dr. Ben matriculated to the University of Miami Miller School of Medicine. Dr. Krasne completed his residency at Jackson Memorial Hospital in 2017. Since graduating residency Dr. Krasne has worked throughout the United States as a traveling anesthesiologist while providing remote driven out-patient clinical services as well.
Last update: 05/17/2023