Heally Makes Alternative Medicine Accessible to Everyone
At Heally, we want to make it easier for people to connect to licensed physicians and access new types of alternative medicine treatment. Using our holistic telehealth platform, you can get the help you need in-office or at home. Just schedule an appointment, and a holistic medicine doctor or provider will evaluate your condition(s) and recommend the right treatment for you.
Largest Network of Holistic Doctors and Providers
Open 7 days
a week
Connect with a doctor from the comfort of your home
Affordable Care for Anyone on a Budget
Holistic Health Care at Your Fingertips
The Heally platform is home to a wide range of holistic medicine providers to meet your health and wellness needs. Providers are online from 7a.m. to 10p.m. every day. They are available to help you determine which treatment is best for you. Find a holistic medicine provider who specializes in one of the following today:
People breathe approximately 17,000 times a day! Though people tend to breathe as an involuntary response, being more in tune with your breathing, and practicing breath work may be beneficial as it can promote deep relaxation and healthy outcomes. Breathwork is meant to benefit one's physical, mental, and spiritual well-being through different exercises and techniques. Practicing breathwork may help deal with everyday stress, anxiety therapy, depression treatment, stress, grief, fears, pains, and more, creating positive self-awareness, development, and boosting self-esteem. If there are no breathing coaches in your area, the benefit of Heally is that you can find one online!
Emotional Support Animal Certification
Getting an emotional support animal certification provides individuals with the opportunity to have a furry friend to help them cope with emotional and mental health conditions. Emotional support animals provide comfort, love, and companionship, and can help with anxiety therapy, depression treatment, and PTSD. Doctors on the Heally platform ensure that individuals who require emotional support animals can obtain the necessary documentation and certification for their furry companions to be recognized as official emotional support animals. Having an emotional support animal can be life-changing for individuals, as it can improve their overall well-being, reduce stress levels, and enhance their quality of life.
Functional Medicine providers are medical professionals who treat illness and encourage wellness using a specialized, patient-centered approach. Instead of only treating the symptoms of a patient's health issues, they seek to address the underlying cause of such issues. While creating a treatment plan, these specialists take a holistic approach that takes into account the patient's particular genetic, environmental, and lifestyle factors. Functional medicine doctors and Nurse Practitioners seek to improve their patients' health and fend off future health issues by combining conventional medicine with complementary therapies like nutrition, lifestyle changes, and supplements. A study published in the Journal of the American Board of Family Medicine, found that functional medicine doctors significantly improved their patients' overall health and decreased the risk factors for chronic diseases. Functional medicine has been shown to help with depression treatment and anxiety therapy.
Homeopathy is one of the most popular forms of alternative medicine, due to its ability to be practiced in a multitude of ways and the increased health benefits you may not get from traditional medicine. It is said that ¾ of chronically ill patients claimed to feel "better" or "much better" with homeopathic remedies. Common homeopathic ingredients include minerals, plants, and sometimes animal products. Homeopathic methods used to alleviate symptoms include; tablets, teas, aromatherapy, a change in diet, a topical solution, and much more. We recommend meeting with a homeopath to see what may be beneficial to your health.
Hypnotherapy is a form of therapy that uses hypnosis to guide individuals in a deep trance where your concentration becomes hyper-focused. You can achieve this state of hypnosis with Hypnotherapy online. Hypnotherapy online aims to improve aspects of the patient's health by trying to remove the negative attitudes, fears, maladaptive behavior patterns, and negative self-images underlying the symptoms, rather than direct symptom removal. A study concluded that among participants with a history of depression treatment, hypnotherapy yielded significantly higher rates of quitting smoking than standard treatment. Try hypnotherapy online today!
If you're looking to obtain a medical marijuana card certification online, Heally is here to help. We offer a simple three-step procedure to help you get your cannabis card with ease. Firstly, you'll need to fill out a short medical intake form with your personal and medical information. Then, you'll be connected with a licensed physician who will evaluate your medical condition and determine whether you qualify for medical marijuana use. Once you receive your certification, you can then apply for your cannabis card with your state's program. For the last 5 years, Heally provides a trustworthy and reliable experience for patients all over the country. There are hundreds of experienced medical professionals on the Heally platform who are dedicated to helping patients receive the care they need. Heally is committed to ensuring that patients receive the highest quality of care and service, and we pride ourselves on our excellent reputation and track record.
Mobile IV therapy is a convenient and efficient way to receive intravenous hydration, vitamins, minerals, and other nutrients. With mobile IV therapy, a trained professional comes to your location and administers the IV treatment, which can last anywhere from 30 minutes to a few hours depending on the specific treatment and your individual needs. Mobile IV therapy has several potential health benefits. According to a 2019 article in Healthline, mobile IV therapy has been shown to provide benefits such as improved hydration, increased energy levels, enhanced immune system function, improved athletic performance, and reduced symptoms of anxiety and depression.
Semaglutide, originally developed as a treatment for type 2 diabetes, has recently gained attention in the medical community for its promising effects on weight loss. Several clinical studies, including one published in the New England Journal of Medicine, have shown that participants who received semaglutide prescription experienced significantly greater reductions in body weight compared to those on placebo. Beyond its primary use in diabetes management, the drug's potential benefits in weight control make it an exciting prospect for many looking to shed extra pounds. Heally connects you online to doctors who can give you an online semaglutide prescription.
Testosterone Replacement Therapy
Testosterone Replacement Therapy (TRT) has emerged as an essential treatment for men with diminished testosterone levels. Recognizing the multitude of benefits it offers, such as improved muscle mass, heightened bone density, and enhanced mood, many individuals are now on the lookout for a TRT clinic near them. Those wondering how to get TRT should be informed that the process typically begins with a comprehensive medical evaluation, which then leads to personalized treatment plans tailored to an individual's specific needs and overall health profile. For further evidence of its benefits, recent studies from European Urology and Healthline provide detailed insights.
Reviews about Heally services
I was struggling to wquit smoking for years and nothing seemed to work. But after trying hypnotherapy with Heally, I've lost the urge to smoke. The treatment was personalized to my needs and the staff was incredibly supportive throughout the process. I highly recommend Heally for anyone struggling with health issues.
I had been feeling run down and fatigued for weeks, and I didn't have the time or energy to go to a clinic for treatment. That's when I found Heally's mobile IV service. The nurse arrived at my doorstep within an hour and the treatment was quick, easy, and painless. I felt an immediate boost in my energy levels and overall well-being. Thank you Heally for providing such a convenient and effective service!
I was hesitant about applying for a medical marijuana card, but Heally made the process simple and stress-free. The staff was knowledgeable and answered all of my questions, and the online application was easy to navigate. Within a few days, I received my card and was able to start using medical marijuana to manage my chronic pain. Thank you Heally for helping me access the relief I needed.
World-Class Doctors and Providers
Your Health,
Your Way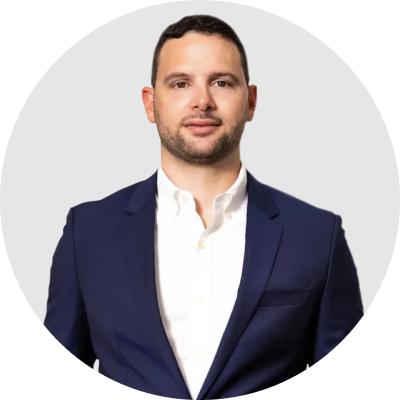 Dr. Krasne
Dr. Benjamin Krasne is a board-certified anesthesiologist. After attending the University of Florida, Dr. Ben matriculated to the University of Miami Miller School of Medicine. Dr. Krasne completed his residency at Jackson Memorial Hospital in 2017. Since graduating residency, Dr. Krasne has worked throughout the United States as a traveling anesthesiologist while also providing remote driven out-patient clinical services.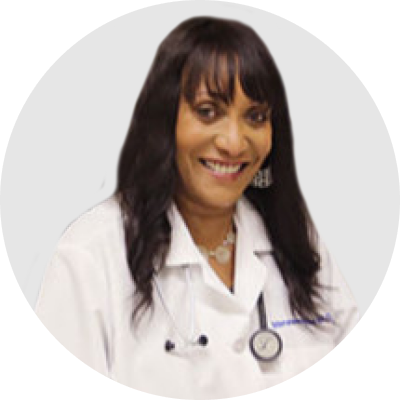 Dr. Niles
With more than 30 years of physician practice in the Obstetrics and Gynecology specialty, Dr. Niles is recognized as a leading authority on the delivery of quality medical care. She has a well-established and respected history of worldwide medical collaboration, research, philanthropy, and distinguished leadership.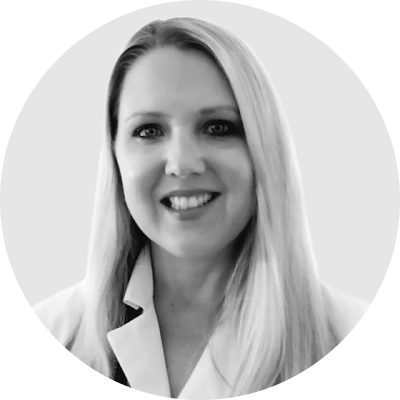 Dr. Cheryl
Cheryl Bugailiskis, graduated from the University of Illinois at Chicago. She was one of the first doctors to work with Heally in 2015. She has completed the Clinical Cannabinoid Medicine curriculum and the Medical Use of Marijuana curriculum. She is a licensed physician in CA, Iowa, Louisiana, Nevada, New York, Ohio, Oklahoma, Pennsylvania and Texas.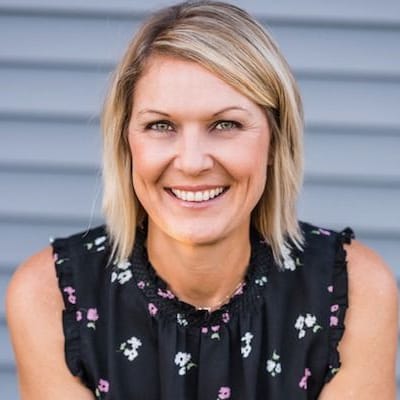 Rachel Headings
Rachel is an intuitive functional medicine practitioner who learned how to help people heal, from many years of experience healing herself and others. With over 14 years of experience as a Nurse Practitioner, trained in conventional and functional medicine modalities, Rachel is able to more easily find the root cause of symptoms to help create a personalized plan for healing.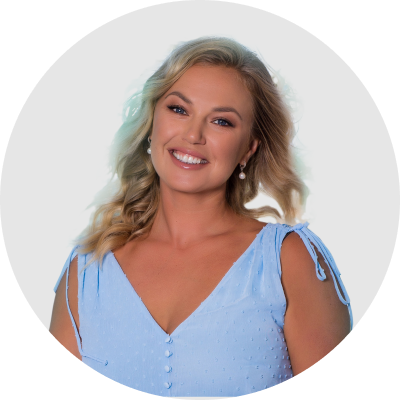 Katya Su
Katya integrates her training in functional breathing, yoga and energy healing into a unique program of nervous system reprogramming. She believes that the human body is designed to heal itself if we don't get in its way. Katya is passionate about providing others with knowledge and tools that can help them have a better quality of life, more energy and focus and ability to manage stress.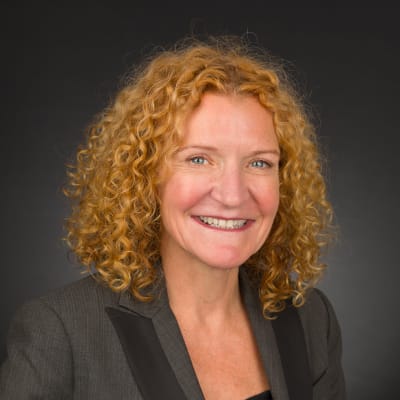 Ashley Howitt
Ashley Howitt is trained in RTT Hypnotherapy & NLP, IFS and has helped hundreds of clients overcome Depression, Anxiety, Addiction, and Trauma. Ashley works through the science of Neuroplasticity and combines the most effective and beneficial principles of Hypnotherapy, NLP Neuro-Linguistic Programming, Psychotherapy, and Cognitive Behavioral Therapies.
How does alternative medicine work?
Alternative medicine has increased in popularity due to its non pharmaceutical approach on relieving a variety of ailments. Additionally, it is a good source for attempting to heal when traditional medicine is not working or causing negative side effects. Alternative medicine is used for depression treatment and anxiety therapy, helping with chronic pain, improving gut health, boosting your immune system, treating skin impurities, improving the overall quality of one's life, and much more! Examples of alternative healing methods include:
Homeopathy
Hypnotherapy
IV Drips
Breathwork
Ketamine Therapy
Nutritional Healing
Marijuana Card
Acupuncture
Mental Health
Psilocybin
Fertility
Meditation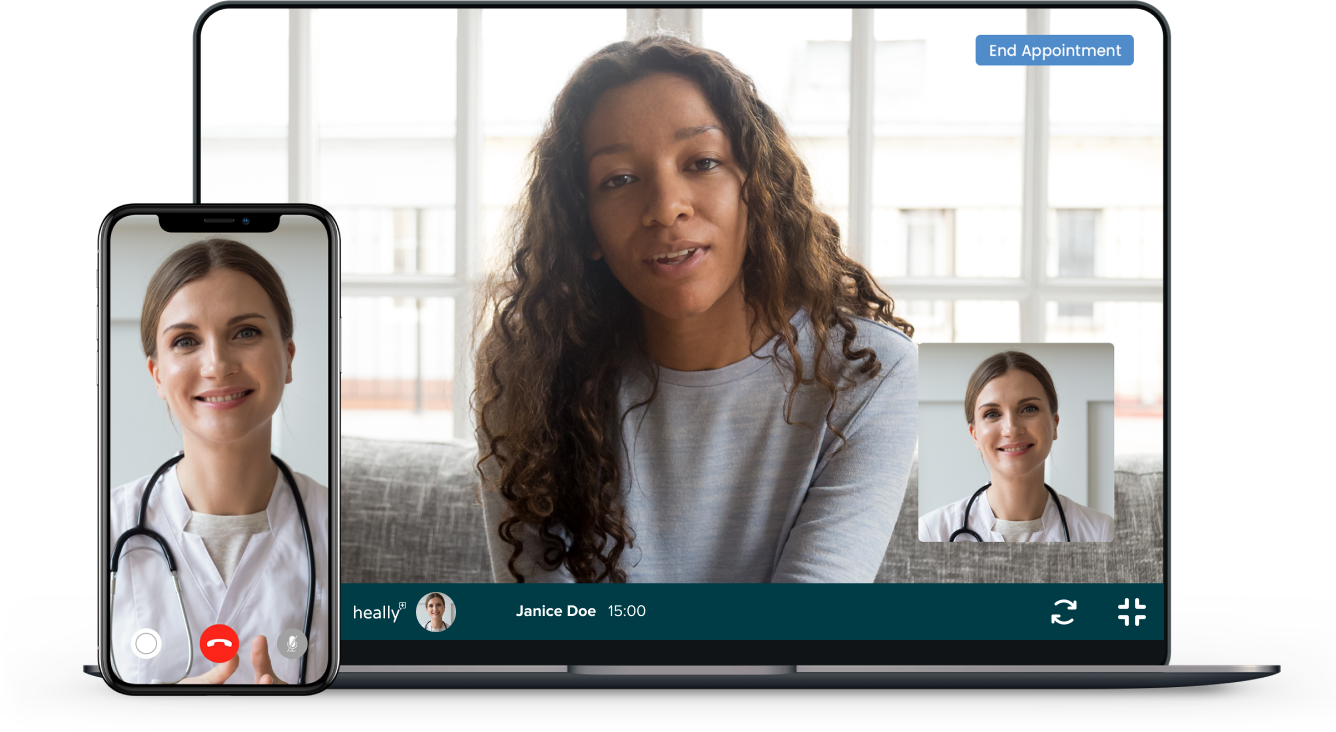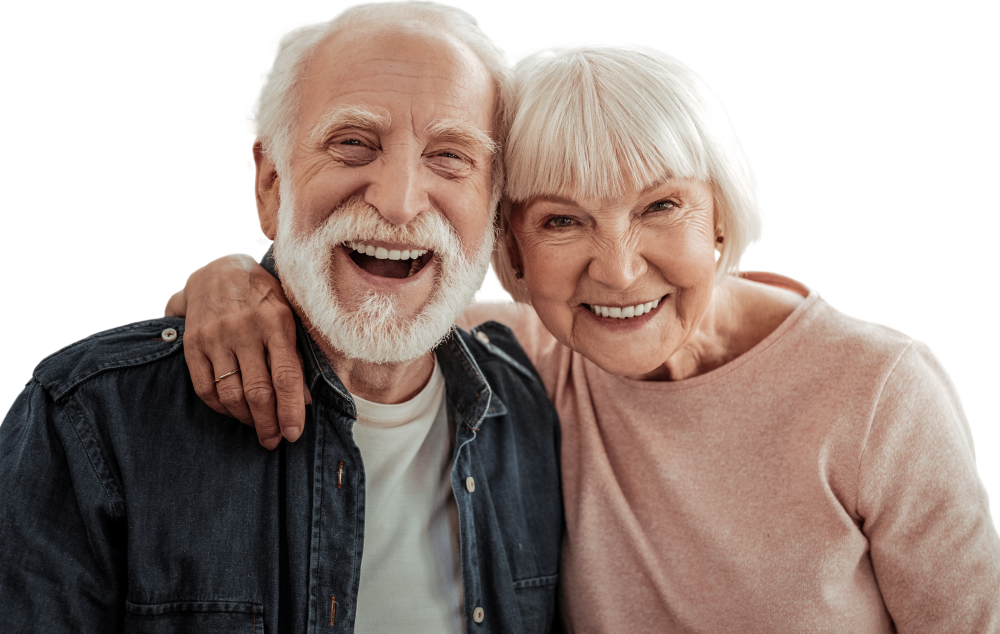 What is Holistic Health?
Holistic health is an approach to medicine that considers the whole person, including their physical, emotional, and spiritual well-being. By addressing all aspects of a person's health, holistic medicine doctors and practitioners can help patients achieve optimal health and wellness. This approach has proven to be effective for a range of conditions, including depression treatment and anxiety therapy. By focusing on the whole person, rather than just their symptoms, holistic health can provide a more comprehensive and personalized approach to medicine. More than 50% of people in the United States have used a holistic health approach at some point in their lives. It is important to note that alternative healing should not necessarily be the sole approach to alleviating your needs, but should be combined with pharmaceutical healing as directed by a doctor. Unlike most traditional medications, evidence shows that alternative healing methods may benefit your health in multiple ways at once. Heally has hundreds of different practitioners on the platform to help patients reach their holistic health goals.
Health And News: Holistic Health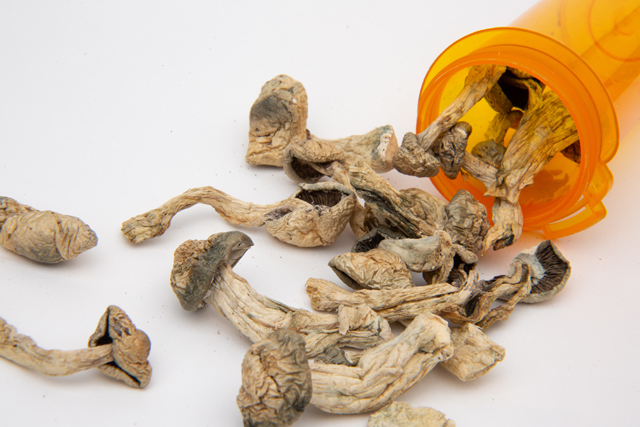 At Heally, We're Improving Quality of Life Through Integrative, Holistic Health Providers
At Heally, we take great pride in our expertise and commitment to providing high-quality healthcare services. We are passionate about empowering individuals to take control of their health and wellness through holistic health and alternative medicine. The Heally platform consists of holistic medicine doctors and providers who deliver personalized treatment plans tailored to your specific needs, all from the comfort of your own home. With 7 years of experience in the healthcare industry, we have established ourselves as a trusted and reliable source for holistic telehealth services. Whether you're seeking pain relief, depression treatment, or looking to improve your mental health naturally, Heally is here to support you on your wellness journey. With on-demand or scheduled appointments available from 9 a.m. to 10 p.m. every day, finding the right holistic medicine doctor has never been easier. Join us in embracing a more integrative and holistic approach to health and wellness.