Get a marijuana card online in California
Get your California medical marijuana card online with Heally! The certified cannabis doctors on our platform are available to meet with you virtually from the comfort of your own home. Speak to a doctor today.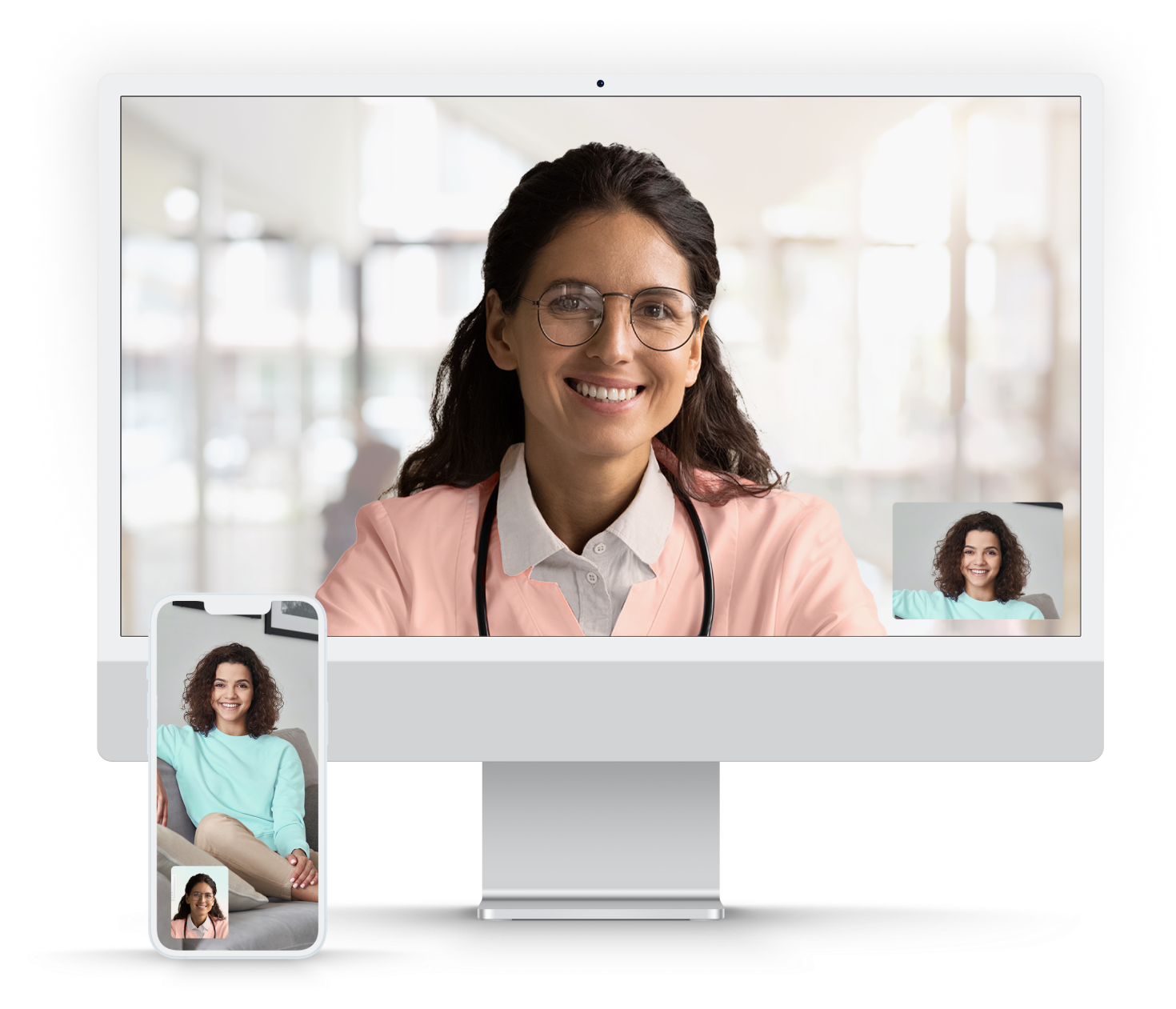 How to get a medical marijuana card in California
Our certified cannabis doctors are available seven days a week, from 8 AM – 10 PM, and no appointment needed — you'll be connected to a doctor via cell phone or your computer.
Check your qualifying conditions in California

To get started, please check the list of approved conditions below to see if you qualify for a medical marijuana card in California.

Register with Heally to apply for cannabis card

Fill out our quick intake form to start the California medical marijuana card process online.

Visit an online consultation with cannabis doctor

Book a 15-minute online visit with a certified medical cannabis doctor to get your recommendation. You can schedule an appointment immediately or at a convenient time in the future.

Get Your MMJ in California

Download your California marijuana card recommendation immediately. A physical card will be sent to you in the mail on the same day.
Hear What Our Patients
Have to Say
4.9 rating of 631 reviews
"
The best place I've found. They make the entire process easy to follow, answer all questions you may have and are always available when you need an initial recommendation or a renew.
"
Easy fast effortless process! Recommend to all!
Jan 13, 2022,
Samantha S.
"
This was so easy and quick!! Recommending to everyone I know!!
"
So Happy with the Dr who saw me AGAIN this year! He was thorough and very personable! Took time to Listen to me. Excellent response from Him and your team! Thank You for Helping Me 🥰
Nov 22, 2021,
Kimberly S.
"
Amazingly stress free and quick. Dr was great and thorough. Easiest visit ever! Thanks!
"
Fast,easy, straight to the point thank you for a efficient visit
Aug 19, 2021,
Hungchih C.
Aug 11, 2021,
Pt: I. M. 0. C.
"
Dr Badii was amazing! He heard me out, allowed me to ask questions, and answered all my questions in a very patient and professional manner. Thank you Dr Badii!
"
Very friendly doctor and easy to talk to. Didn't take long and she was understanding.
"
Vanessa Niles was very compassionate and effective in helping me in a kind, professional manner. Thank you!
"
The whole procedure from beginning to end was easy to complete. They were very helpful and professional.
"
Great experience for my first time! Highly recommend for anyone who's thinking about getting their card.
Jul 22, 2021,
Melinda . M.
"
Dr Kendrick met and exceeded exceptions as she answered each of my questions and we together made sure I completely understood instructions. Excellent communication and truly cares about my well being which tells me she'll care about yours.
"
renewed by card on your web site. Very easy to use and only takes a short time. Doctor was very nice and answered my questions.
"
Dr. Vanessa Niles is the best doctor ever! I appreciate her genuine soul, I will never forget her kindness.
Jul 21, 2021,
Anthony . I.
"
Fast , easy and my doctor was very kind glad I chose heally. Would recommend!
Jul 20, 2021,
Stephanie H.
"
Dr. Jassey has been fantastic the last two years in assisting me with my medical cannabis needs. He's thorough and provides helpful recommendations, all while making the process simple and easy for the patient. Much thanks and appreciation for Dr. Jassey and the heally+ team. Also, thanks to Jovan, whom assisted me through chat to connect to my visit.
Jul 16, 2021,
Christopher M.
"
Amazing service, the doctors are always very nice and they always listen. Never have had a problem through heally and will continue to use them as long as I have a card
Jul 13, 2021,
Danielle B.
"
Such a kind and knowledgeable doctor. She took her time reviewing my medical situation and explaining things to me and she was incredibly helpful in helping me understand the process.
"
Dr. Koffler was very helpful and personable. He explains the benefits and combinations specific to my medical needs and clarifies any questions I have.
"
Excellent, easy to understand very professional service, thank you
Jul 10, 2021,
Cheyenne B.
"
Very friendly and very fast service. I was both surprised and happy with the level of care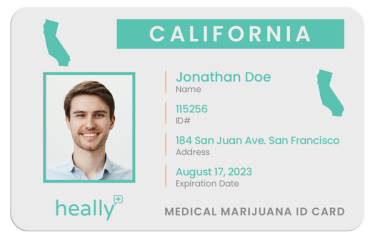 California





Talk to a Doctor Online Today
Video conference with your certified
physician completely online, from
the comfort of your home.
Book your appointment now!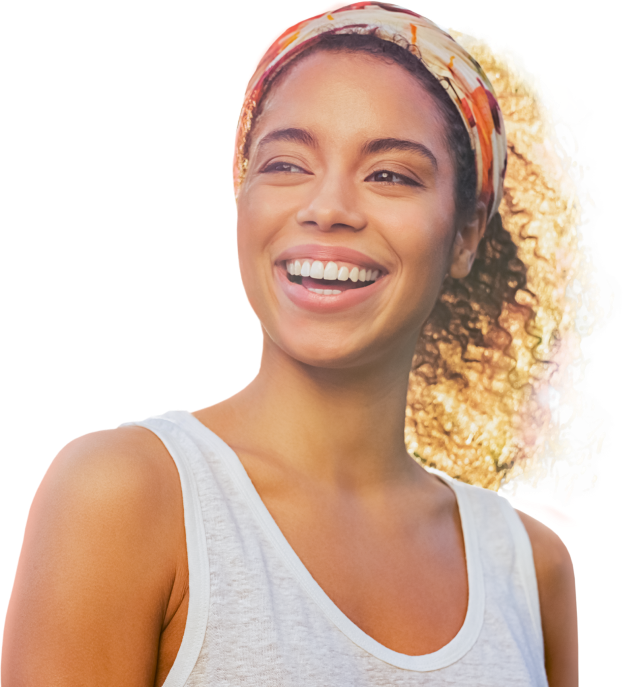 How does Heally help get MMIC in California?
California is leading the way in effective cannabis treatments, and Heally is excited to help you get your medical marijuana card in California. Most importantly, we connect you instantly to a doctor online to discuss the issues you face and get professional advice on potential treatment.
The California medical marijuana card renewal process can also be done 100% online.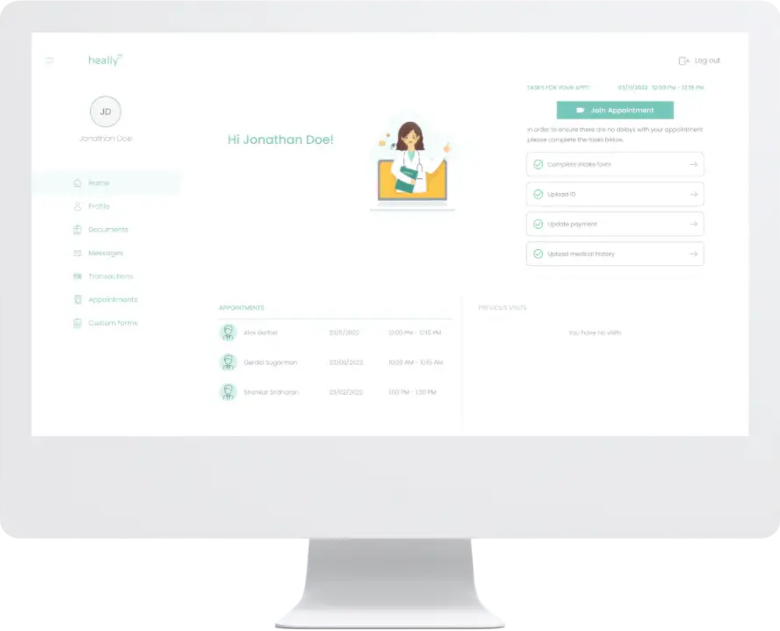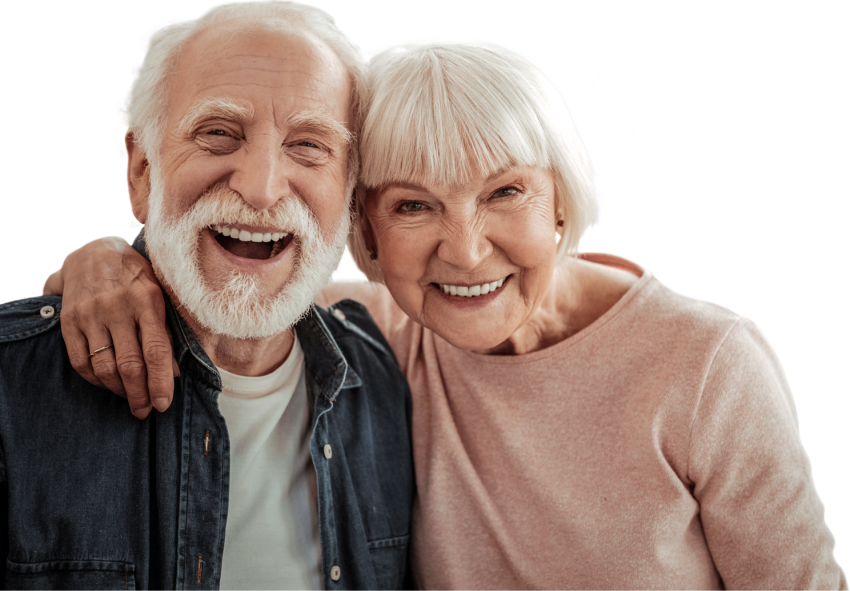 Qualifying conditions for getting MMJ card in California
Learn more about how to get a medical marijuana card in California by understanding the various conditions cannabis can help with. Unlike opiates and other habit-forming drugs, cannabis is a natural treatment that improves your overall quality of life from a holistic perspective. Cannabis can help California patients with:
Headaches
Radiation therapy side effects
State process for obtaining marijuana card in California
On January 1, 2018, recreational cannabis was legalized in California. While anyone can buy cannabis in a variety of forms without a medical card, obtaining a California medical marijuana card still has its advantages. At the moment, adults 21 and older can buy and possess up to 28.5 grams of cannabis. With a medical cannabis card, you only need to be 18 years old and are allowed to possess up to 8 ounces through the state's medical-marijuana program.
Medical cannabis patients in California are also exempt from paying state sales and use taxes. In certain counties, medical cards are still required. Knowing how to get a medical cannabis card in California ensures steady access to your treatment should laws change in the future. What qualifying conditions can be helped with cannabis in California?
Your California Medical Marijuana Card California State Process
Using Your California Medical Marijuana Recommendation
Download the pdf of your Doctor's recommendation letter from your Heally patient dashboard.
Save it to your cell phone.
You can start using this electronic copy immediately at a licensed medical dispensary*. You will receive a hard copy of your recommendation letter and, if you selected our $59 plan, a 'Physician Issued' Heally card in the mail within 7-10 business days.
*Please note that a recreational dispensary may not accept the electronic recommendation and may require a hard copy letter.
Once you receive your hard copy recommendation, you can then legally purchase medical marijuana from any licensed dispensary. To purchase medical marijuana, you will need to bring a hard copy of your Heally Doctor's recommendation letter or your 'Physician Issued' Heally card, and a valid form of photo identification, such as a driver's license, with you to the dispensary.
OPTIONAL: Register for the CA MMIC program at your local county office.
The state registration is completely optional. This allows you to obtain a "STATE ISSUED" card.
Why register?
You will not have to pay sales and use tax when making retail medical marijuana purchases.
A Medical Marijuana Identification Card (MMIC) identifies you as protected under Proposition 215 and Senate Bill 94.
An MMIC helps law enforcement identify you as being legally allowed to possess certain amounts of cannabis under specific conditions.
State cards are sometimes required when traveling to states with reciprocity - check specific state regulations
Registration Fees
These vary from county to county but the maximum you can be charged is $100.
A 50% fee reduction is issued per card if you are eligible for Medi-Cal.
Fees are waived for indigent patients who are eligible for and participate in, the Country Medical Services Program.
Registration Process
This process requires an in-person application at your county office. Forms will need to be completed by the approving provider.
You will receive an official "State Issued" card, and any dispensary or law enforcement agency can verify your patient number online immediately.
It is your option to designate a primary caregiver and apply for their identification card at the time you submit your application.
Not sure if you qualify? Don't worry, if the doctor does
not approve you, you will get your money back.
FAQ
How Long Does it Take to Get My Medical Marijuana Card?
You will receive an electronic copy of your doctor's recommendation letter, which can be used at any licensed medical dispensary. The hard copy and your 'Physician Issued' card will be mailed to you, and you should receive it within 7-10 business days.
How Much Does it Cost to Get a Medical Marijuana Card in California?
Your California marijuana card will cost $49 for the year, and you only have to pay if you're approved by a doctor! The fee covers both the cost of the visit and your medical cannabis ID card. Once certified, patients can shop at their local medical dispensary.
What About Los Angeles, San Francisco, and San Diego?
Yes! Heally helps medical marijuana patients get their cards in any city in California.
Do I Need a Physical Medical Marijuana Card in California?
You can get a physical medical marijuana card, but you can also use the hard copy of your recommendation letter.
How Much Medical Cannabis Can I Possess in California with a Medical Card?
Medical cannabis patients may possess up to 8 ounces of cannabis or concentrates in California. Medical marijuana patients may also possess up to 6 mature plants or 12 immature plants at any given time.
Can I Get My Medical Marijuana Card Online in California?
California medical marijuana cards can be obtained online. All you need to do is visit your patient portal and meet with a certified cannabis doctor to get approved for your medical cannabis card.
What If I Am Not Approved for Medical Cannabis? Do I Have Other Options?
If you are not approved for a medical California marijuana card, there are other options available to you. California has legalized recreational cannabis for adults 21 and older.
Can I Use My Out-of-State Medical Marijuana Card in California?
Yes, California allows for the use of any medical marijuana card from another state.
What to Do After You Receive Your California Cannabis Card
California has anything and everything you might be looking for! Whether that's the desert, ocean, mountains, beaches, snow, or cities, you'll always have something to do once you've taken your natural medicine.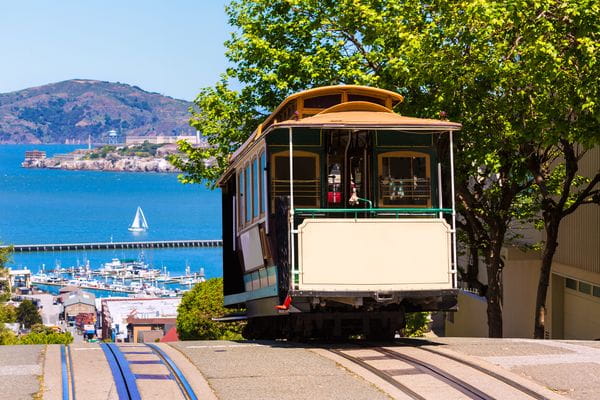 San Francisco
One of the most beautiful cities in the world, San Francisco always has something to offer. Take a stroll through Crissy Field and watch a beautiful sunset above the Golden Gate Bridge, a boat tour through the Bay, or a scenic hike alongside the Pacific Ocean. Whatever you choose to do, you won't be disappointed! Explore the delicious cuisine that the city has to offer, from China Town to North Beach, and all around the Sunset District. Want to explore city life? No problem! Take a walk through the hilly streets of San Francisco to fully immerse yourself in the city's beauty. Once you decide to use your online California medical marijuana card, you'll have hundreds of dispensaries to choose from all across the bay!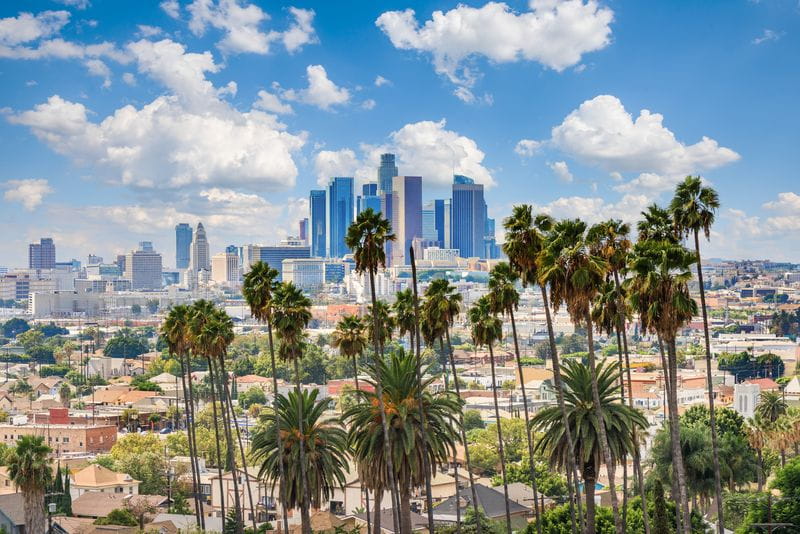 Los Angeles
Los Angeles is home to the bustling streets of Hollywood, stunning beaches, and much more. After enjoying your natural medicine, relish the outdoors and walk around the famous Santa Monica Pier or go on a relaxing hike through the Hollywood Hills. If you're interested in seeing a breathtaking view, make sure to stop by the Griffith Observatory too! Explore the endless world-famous eateries, museums, theaters, and shops all across the city. While you're at it, make sure to take your California medical marijuana card to a local dispensary to fully appreciate the city of Los Angeles!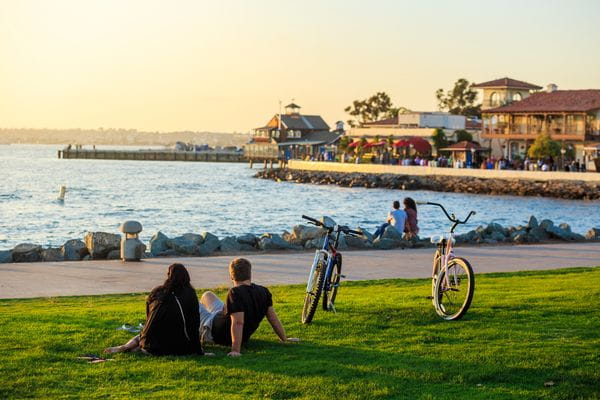 San Diego
San Diego is the perfect place to relax once you've taken your natural medicine. Lounge on the warm beaches and hike the hills to witness breathtaking views. Want to embark on an even greater adventure? No problem, San Diego has it all! Try paragliding at the Torrey Pines Gilderport, an experience you'll never forget! Make sure to dine in some of San Diego's wonderful restaurants, and on your way out, stop by some of their local dispensaries!
Marijuana laws in California
Ever since 1996, when the Compassionate Use Act was passed, medical marijuana in California has been legal for registered patients above the age of 18. As of 2016, the recreational use of cannabis in California has been legal for all people ages 21 and over. Alongside the state's legalization of cannabis for both medical and recreational uses, the state has also implemented laws to ensure that all cannabis products must be tested and safe to use for the public before being sold. Current laws allow people in the state of California to possess 28.5 grams of the cannabis plant and no more than 8 grams of cannabis concentrate. Additionally, patients who have a California marijuana card (or a card issued from another state) are exempt from cannabis sales and use tax resulting in a 15% reduction in price when purchasing medical marijuana from a qualifying dispensary in California. In the state of California, adults ages 21+ and individuals qualifying for medical marijuana can purchase cannabis in the forms of smokable flowers, edibles, tinctures, extracts, pre-rolls, patches, cremes, and plants. You can get a California medical marijuana card online from the comfort of your home!
Read about medical cannabis cards in California

Dr. Krasne
This information was reviewed by Dr. Krasne
Dr. Benjamin Krasne is a board-certified anesthesiologist. After attending the University of Florida, Dr. Ben matriculated to the University of Miami Miller School of Medicine. Dr. Krasne completed his residency at Jackson Memorial Hospital in 2017. Since graduating residency Dr. Krasne has worked throughout the United States as a traveling anesthesiologist while providing remote driven out-patient clinical services as well.
Last update: 05/17/2023