Get a marijuana card online in California
In California, you can get a doctor's prescription for MMIC in 15 minutes. Schedule a consultation with licensed doctors via our HIPAA-compliant telehealth services. It is easy to get a cannabis card in California: register with Heally, visit a doctor online, and instantly download your MMJ certification.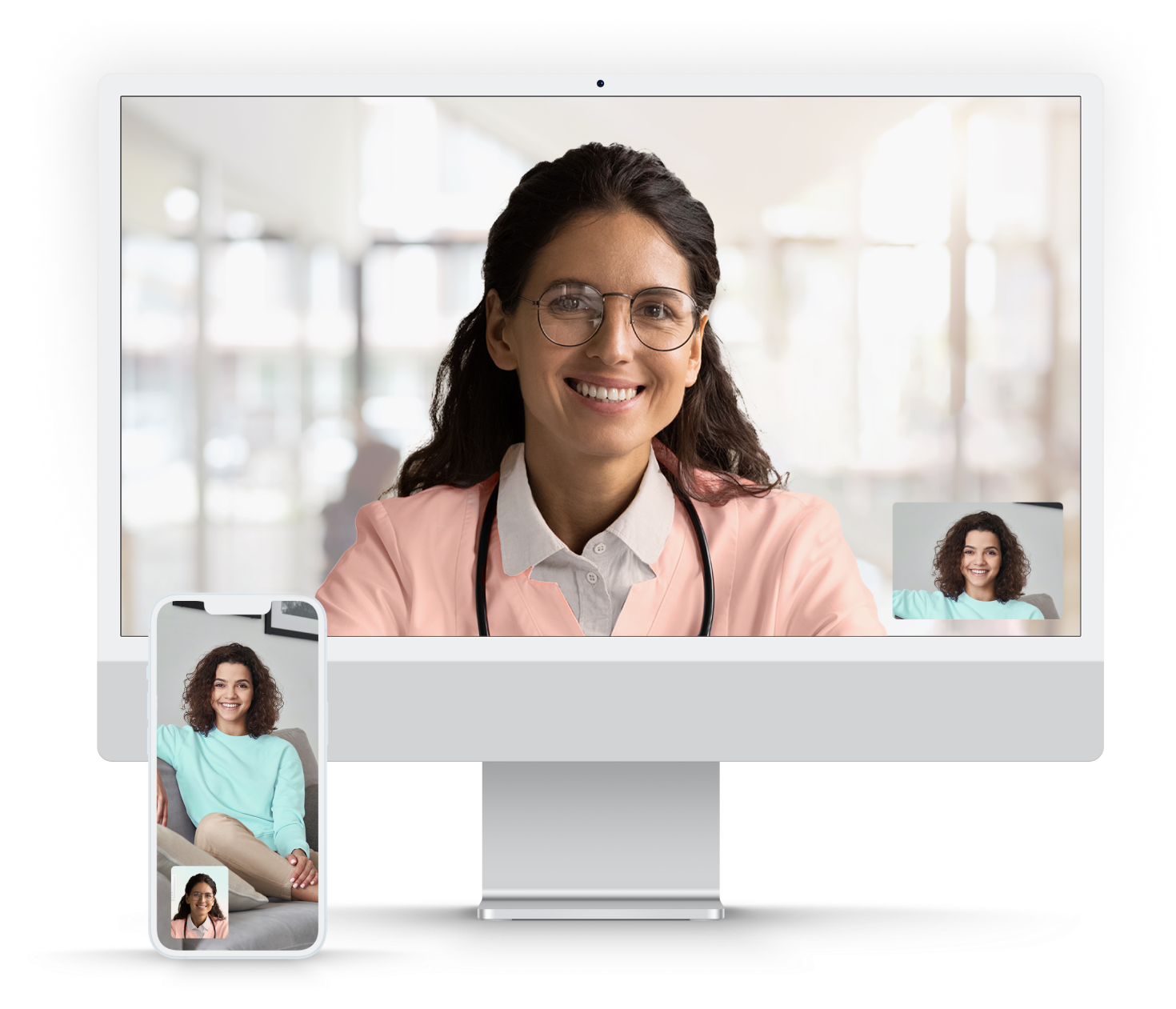 How to get a medical marijuana card in California?
Consultations with licensed marijuana doctors are available from 8 am to 10 pm, 7 days a week, and everything can be done online. Heally makes the process of getting an MMJ card fast and easy.
Check Your Qualifying Conditions in CA

The first thing you'll need to do is review the qualifying conditions for a medical marijuana card in California. See the list of approved conditions below.

Register with Heally

Fill out a quick intake form to get started with the California medical card process

Visit Consultation With Your Medical Marijuana Doctor

Book your appointment with a certified medical marijuana doctor. You can do this instantly or schedule one at your convenience.

Receive Your Medical Marijuana Card in CA

Your appointment will generally be about 15 minutes. The doctor will either mail your certificate to you, submit it to the State of California, or send it to your pharmacy of choice.
Your California Medical Marijuana Card California State Process
Using Your California Medical Marijuana Recommendation
Download the pdf of your Doctor's recommendation letter from your Heally patient dashboard.
Save it to your cell phone.
You can start using this electronic copy immediately at a licensed medical dispensary*. You will receive a hard copy of your recommendation letter and, if you selected our $59 plan, a 'Physician Issued' physical card in the mail within 7-10 business days.
*Please note that a recreational dispensary may not accept the electronic recommendation and may require a hard copy letter.
Once you receive your hard copy recommendation, you can then legally purchase medical marijuana from any licensed dispensary. To purchase medical marijuana, you will need to bring a hard copy of your Doctor's recommendation letter or your 'Physician Issued' card, and a valid form of photo identification, such as a driver's license, with you to the dispensary.
Testimonials from patients who got MJ cards with us
4.9 rating of 631 reviews
"
The best place I've found. They make the entire process easy to follow, answer all questions you may have and are always available when you need an initial recommendation or a renew.
"
Easy fast effortless process! Recommend to all!
Jan 13, 2022,
Samantha S.
"
This was so easy and quick!! Recommending to everyone I know!!
"
So Happy with the Dr who saw me AGAIN this year! He was thorough and very personable! Took time to Listen to me. Excellent response from Him and your team! Thank You for Helping Me 🥰
Nov 22, 2021,
Kimberly S.
"
Amazingly stress free and quick. Dr was great and thorough. Easiest visit ever! Thanks!
"
Fast,easy, straight to the point thank you for a efficient visit
Aug 19, 2021,
Hungchih C.
Aug 11, 2021,
Pt: I. M. 0. C.
"
Dr Badii was amazing! He heard me out, allowed me to ask questions, and answered all my questions in a very patient and professional manner. Thank you Dr Badii!
"
Very friendly doctor and easy to talk to. Didn't take long and she was understanding.
"
Vanessa Niles was very compassionate and effective in helping me in a kind, professional manner. Thank you!
"
The whole procedure from beginning to end was easy to complete. They were very helpful and professional.
"
Great experience for my first time! Highly recommend for anyone who's thinking about getting their card.
Jul 22, 2021,
Melinda . M.
"
Dr Kendrick met and exceeded exceptions as she answered each of my questions and we together made sure I completely understood instructions. Excellent communication and truly cares about my well being which tells me she'll care about yours.
"
renewed by card on your web site. Very easy to use and only takes a short time. Doctor was very nice and answered my questions.
"
Dr. Vanessa Niles is the best doctor ever! I appreciate her genuine soul, I will never forget her kindness.
Jul 21, 2021,
Anthony . I.
"
Fast , easy and my doctor was very kind glad I chose heally. Would recommend!
Jul 20, 2021,
Stephanie H.
"
Dr. Jassey has been fantastic the last two years in assisting me with my medical cannabis needs. He's thorough and provides helpful recommendations, all while making the process simple and easy for the patient. Much thanks and appreciation for Dr. Jassey and the heally+ team. Also, thanks to Jovan, whom assisted me through chat to connect to my visit.
Jul 16, 2021,
Christopher M.
"
Amazing service, the doctors are always very nice and they always listen. Never have had a problem through heally and will continue to use them as long as I have a card
Jul 13, 2021,
Danielle B.
"
Such a kind and knowledgeable doctor. She took her time reviewing my medical situation and explaining things to me and she was incredibly helpful in helping me understand the process.
"
Dr. Koffler was very helpful and personable. He explains the benefits and combinations specific to my medical needs and clarifies any questions I have.
"
Excellent, easy to understand very professional service, thank you
Jul 10, 2021,
Cheyenne B.
"
Very friendly and very fast service. I was both surprised and happy with the level of care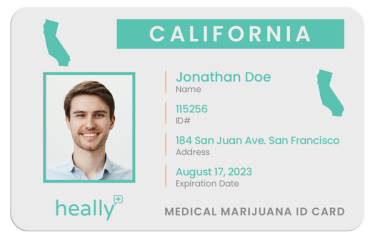 California





Not sure if you qualify?
Don't worry, if the doctor does not approve you,

you will get your money back.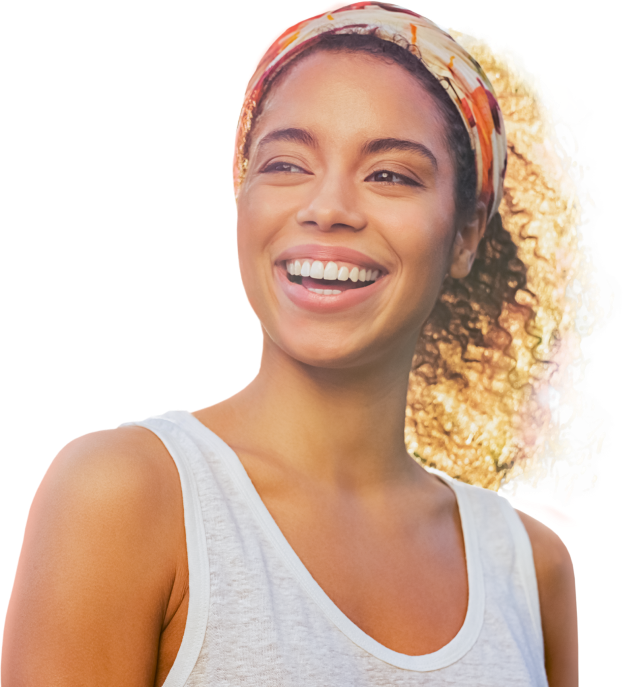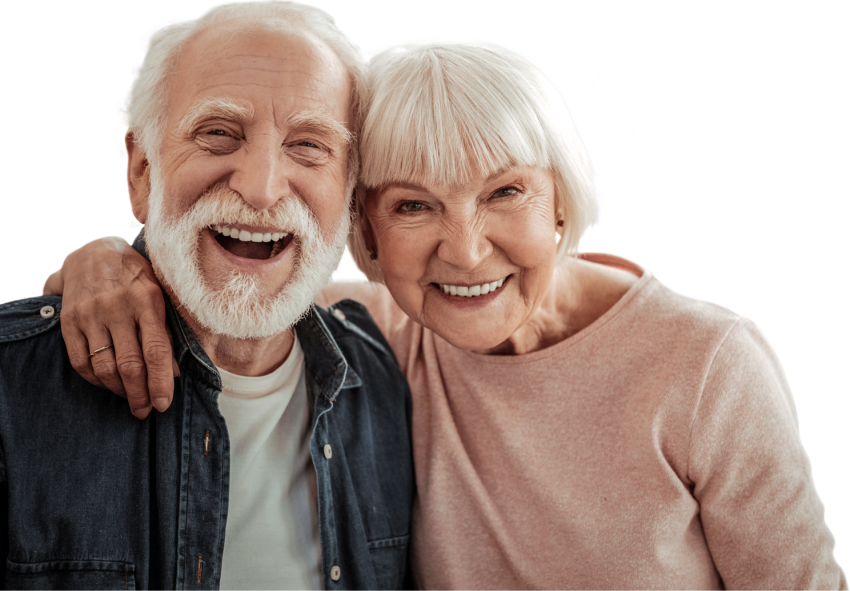 Qualifying conditions for getting an MMJ card in California
Learn more about how to get a marijuana card in California by understanding the various conditions medical cannabis can help with. Cannabis is a natural remedy that can relieve symptoms holistically.. In California, medical marijuana can be recommended for a wide range of conditions, including:
Acquired immune deficiency syndrome (AIDS)
Anorexia
Arthritis
Cachexia (wasting syndrome)
Cancer
Chronic pain
Glaucoma
Migraine
Severe nausea
Persistent muscle spasms (for example, spasms caused by multiple sclerosis)
Seizures (for example, epileptic seizures) Your physician can also recommend cannabis to help with chronic or persistent medical symptoms that either:
Substantially limit your ability to conduct major life activities
May cause serious harm to your safety, physical health or mental health
Renew your MMJ card in California
Once you have obtained your medical card in California, it is important to renew it annually. The renewal process entails following the same steps as obtaining a new card. You will need a valid prescription from your physician; however, if your previous medical documentation is still valid and will not expire within a year, it may be possible to reuse it. In the event of any changes to your address or personal information, be sure to bring along all the necessary documentation, such as proof of new residence or updated identity documents. For instance, if you recently got married and changed your name, remember to bring your marriage license when you go for your renewal.
Medical marijuana card for minors in CA
In California, minors under the age of 18 facing qualifying conditions such as cancer, epilepsy, or autism have the opportunity to obtain a medical marijuana card. However, this requires parental consent, a physician's recommendation, and the presence of an adult caregiver or legal guardian. Minors who are emancipated can acquire their MMJ cards through the county program without parental approval. Valid state-issued photo identification is mandatory for both the minor patient and caregiver during the application or renewal process. A certified copy of their birth certificate can serve as valid proof of identity for minors without a government-issued ID. It's worth mentioning that minors can also apply as caregivers in California.
Sign Up
Register a caregiver with Heally in California
In California, it is important to note that primary caregivers cannot directly obtain a medical marijuana identification card (MMIC). Instead, it is the responsibility of medical cannabis patients to apply for an MMIC on behalf of their caregivers. The patient and caregiver must visit the appropriate county Public Health Department during the application process. To qualify as a primary caregiver in California, individuals must be at least 18 years old, unless they are emancipated or the parent of a minor who is a qualified patient. Residency in California is a requirement, though not necessarily in the same county as the patient. However, if one is the primary caregiver for multiple qualified patients, they must reside in the same county as those patients.
Sign Up
Marijuana laws in California
California has had a law permitting registered patients older than 18 to use medical marijuana since the Compassionate Use Act was passed there in 1996. All Californians age 21 and older can now legally use cannabis for recreational purposes as of 2016. In addition to requiring that all cannabis products go through safety testing before being made available for sale to the public, the state passed legislation legalizing cannabis for both medical and recreational purposes.

Californians are currently permitted to possess up to 28.5 grams of marijuana and a maximum of 8 grams of cannabis concentrate. A registered dispensary will discount medical marijuana by 15% when a customer pays with a legitimate California (or another state) marijuana card.

Adults in California who are 21 years of age and older can get a California medical marijuana card online from the comfort of their home!

It's important to keep in mind that marijuana's classification as a Schedule I drug by the federal government means that physicians are not able to prescribe it, but they can recommend its use for their patients. Additionally, it's important to check with your healthcare provider before using medical marijuana, as it may interact with other medications you are currently taking.
How does Heally help you get a marijuana card in California?
California is leading the way in effective cannabis treatments, and Heally is excited to help you get your marijuana card in California. Most importantly, we connect you instantly to a doctor online to discuss the issues you face and get professional advice on potential treatment. Additionally, the renewal of a California medical marijuana card can be completed entirely online.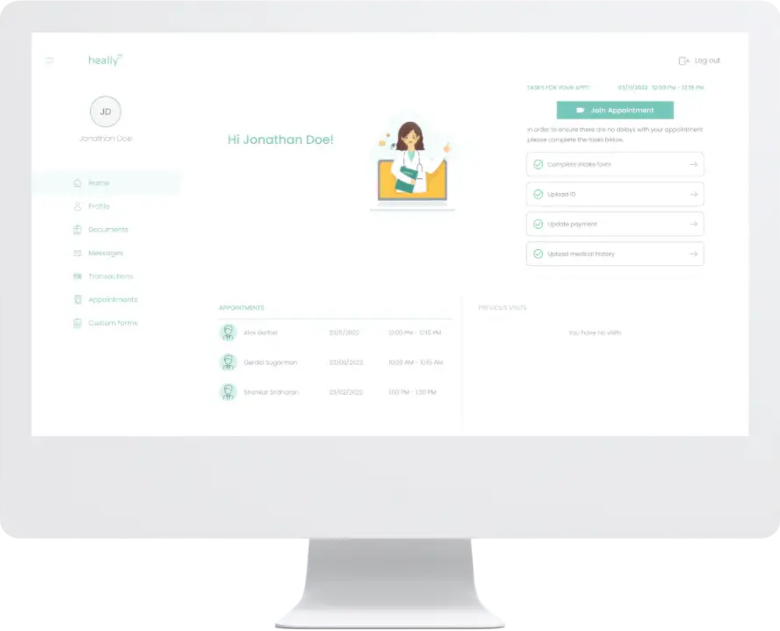 Why choose Heally?
Heally is a trusted platform to apply for a marijuana card in California. Heally believes in connecting to clinics that treat the root cause of an ailment, not just covering up symptoms.
Heally can connect you to licensed physicians in the office or online via telehealth, leveraging HIPAA-compliant and encrypted live video and messaging. Find a holistic medicine doctor online today.
Heally offers a 100% online evaluation option that helps MMJ applicants quickly obtain their medical marijuana recommendation in California. With a simple and intuitive process, patients can get their MMJ card in a matter of minutes.
Heally is a trusted platform to apply for a marijuana card in CA. It has become incredibly popular throughout California due to its top-notch service and seamless process. Patients can rely on Heally to provide connect patients with expert doctors.
Medical marijuana is known for its many benefits in easing symptoms caused by certain medical conditions. Heally provides access to doctors for medical marijuana cards for patients who have qualifying medical conditions and can benefit from its use.
Heally offers telehealth visits with licensed doctors in California, making it easy for patients to discuss their issues and get a medical marijuana recommendation without leaving their homes. Heally will not charge patients who are not approved by the doctor during their telehealth visit, preventing them from wasting their time and money on a potentially unsuccessful application.
Heally also allows renewing a medical card in California with its online platform. Patients can easily renew their card with Heally without the need for an in-person visit to a doctor or any other medical facility.
Cannabis types in California
In the context of California's progressive cannabis laws, both recreational and medicinal marijuana, each with unique characteristics, have found legal acceptance. Recreational marijuana, available in an array of strains and forms, includes Indica-dominant strains, known for their relaxing effects, and Sativa-dominant strains, reputed for invigorating experiences. Additionally, hybrid strains offer a balanced mix, blending the traits of both Indica and Sativa. Meanwhile, medicinal marijuana, with its rich assortment of CBD-dominant strains, provides options that offer therapeutic benefits without the psychoactive effects typically associated with THC. California ensures a high standard of compliance in the cultivation, distribution, and use of both types, setting a robust model for a well-regulated cannabis industry.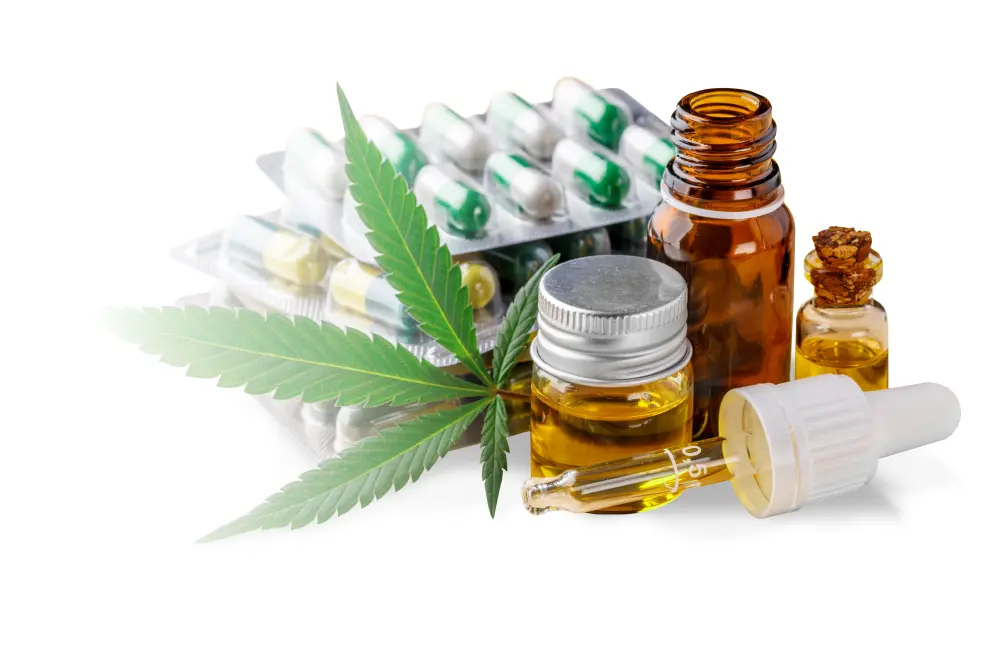 Talk to a doctor online today
Video conference with your certified physician entirely online,
from the comfort of your home.
Book your appointment now!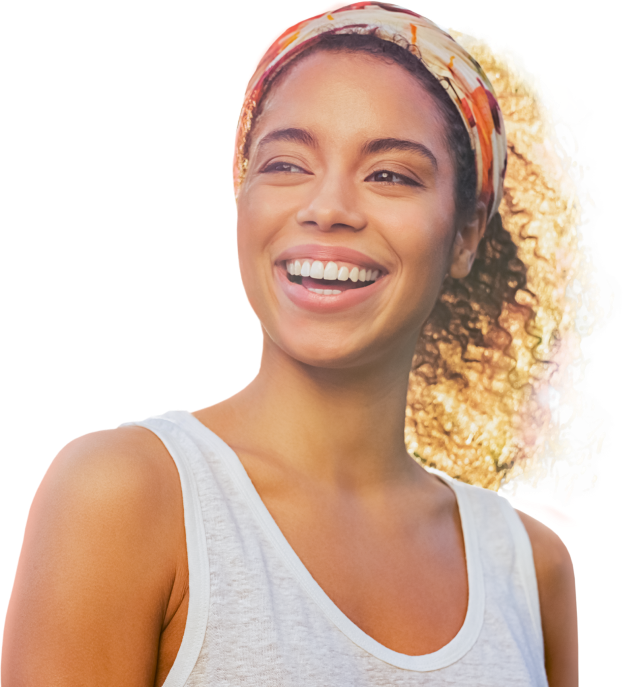 FAQ for medical marijuana cards and marijuana laws in California
How do I apply for a medical marijuana card in California online?
To apply for a medical marijuana card in California, you can submit all required forms online, including an application, proof of residency, a doctor's recommendation, any caregiver form, and an application fee. The state department that oversees the medical marijuana program evaluates the patient's online application and, if approved, mails them a medical cannabis card.
Does California accept out-of-state MMJ cards?
No, California does not accept out-of-state medical marijuana cards. You need a current medical marijuana card issued by the state of California in order to use marijuana for medical purposes in California.
What are California's weed laws?
California has legalized both recreational and medical marijuana. Adults aged 18 could practice only medicinal use. Adults aged 21 and older can practice recreational use legally. Medical marijuana is available to those with qualifying conditions who have a valid medical marijuana card.
What is the price of a cannabis card in California?
The cost of a medical marijuana card in California varies by county and depends on whether you participate or not in medical programs. Check your local health department to find out the exact fee cost.
How do I qualify for a marijuana card in California?
To qualify for a medical marijuana card in California, you must have a qualifying medical condition that can be treated with medical marijuana. These conditions include cancer, chronic pain, anxiety, HIV/AIDS, and more. You must also obtain a doctor's recommendation and apply for the card through the state's medical marijuana program.
How do I renew a cannabis card in California?
To renew a medical marijuana card in California, you must submit a renewal application and fee to the state's medical marijuana program. You must also obtain a new recommendation from a licensed physician.
Read about medical cannabis cards in California

Dr. Krasne
This information was reviewed by Dr. Krasne
Dr. Benjamin Krasne is a board-certified anesthesiologist. After attending the University of Florida, Dr. Ben matriculated to the University of Miami Miller School of Medicine. Dr. Krasne completed his residency at Jackson Memorial Hospital in 2017. Since graduating residency Dr. Krasne has worked throughout the United States as a traveling anesthesiologist while providing remote driven out-patient clinical services as well.
Last update: 05/17/2023