Get a marijuana card online in Colorado
Apply for the MMJ medical card in Colorado in 15 minutes. Schedule a consultation with licensed doctors via our HIPAA-compliant telehealth services. It is easy to get a cannabis card in CO: register with Heally, visit a doctor online and get your MMJ certification instantly.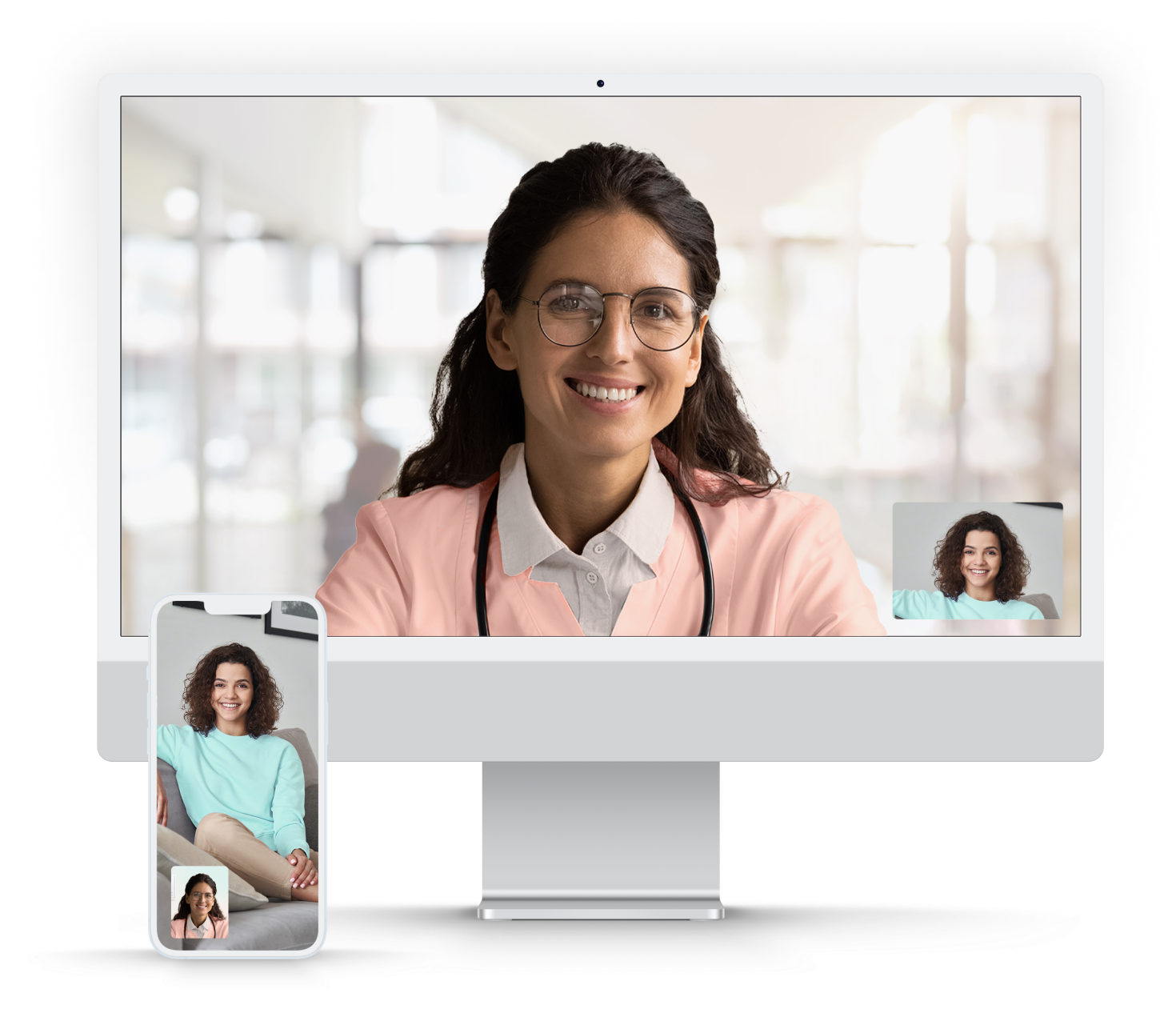 How to get a medical marijuana card in CO?
You can connect to marijuana doctors from 8 AM to 10 PM every day. Schedule a consultation at a convenient time or initiate a call right away. Heally makes it easy to get a cannabis card in CO in 15 minutes with a 4-step registration process. See the step-by-step instructions below on how to get a medical marijuana card in Colorado and start a medical marijuana journey with Heally.
Check Your Qualifying Conditions in CO

The first thing you'll need to do is review the qualifying conditions for a medical marijuana card in Colorado. It might be cancer, HIV\AIDS positive, seizures, and many others. Check on the full list of qualifying conditions on this page or ask for personal consultation from a specialist right now.

Register with Heally

Fill out our quick intake form to get started with the Colorado medical marijuana card process. By creating a personal account, you gain not only opportunities to receive or renew your medical marijuana card but also access to constant support and all needed information about the medical marijuana program, marijuana laws, and many others.

Visit Online Consultation With Your Medical Marijuana Doctor

Book your appointment with a certified medical marijuana doctor. You can do this instantly or schedule one at your convenience. The medical marijuana doctor will check your medical records and if everything is good, a medical certification will be issued to you. Moreover, the doctor will explain everything you need to know about medical marijuana and offer medical assistance throughout all your medical marijuana journey. .

Receive Your Medical Marijuana Card in CO

Your appointment will generally be about 15 minutes. The doctor will submit it to the State of Colorado and fill out health provider certification online.
Once you have registered with Heally and approved by the doctor, you will need to log in to your Colorado Medical Marijuana registry and pay the state fee of $29.90. Your Colorado medical marijuana card is valid for 52 weeks.
Process for Getting Your Medical Marijuana Card in Colorado
Using Your California Medical Marijuana Recommendation
Once a doctor on the Heally platform approves you, you can sit back and relax while we take care of everything! Colorado's process for obtaining a medical marijuana card is completely online, so there is no paperwork.
Heally will allow your doctor to fill out all necessary forms for the online application.
Once you've acquired all the required documents for your application (including state ID, applicant photo, application fee, and physician certification), you'll need to fill out the medical card application for Colorado on the Colorado Department of Public Health website.
The patient application portal can be found here
Once you are approved, you will receive an automated email stating your approval for the medical marijuana card in Colorado.
Testimonials from patients who got MMJ cards with us
4.9 rating of 631 reviews
"
The best place I've found. They make the entire process easy to follow, answer all questions you may have and are always available when you need an initial recommendation or a renew.
"
Easy fast effortless process! Recommend to all!
Jan 13, 2022,
Samantha S.
"
This was so easy and quick!! Recommending to everyone I know!!
"
So Happy with the Dr who saw me AGAIN this year! He was thorough and very personable! Took time to Listen to me. Excellent response from Him and your team! Thank You for Helping Me 🥰
Nov 22, 2021,
Kimberly S.
"
Amazingly stress free and quick. Dr was great and thorough. Easiest visit ever! Thanks!
"
Fast,easy, straight to the point thank you for a efficient visit
Aug 19, 2021,
Hungchih C.
Aug 11, 2021,
Pt: I. M. 0. C.
"
Dr Badii was amazing! He heard me out, allowed me to ask questions, and answered all my questions in a very patient and professional manner. Thank you Dr Badii!
"
Very friendly doctor and easy to talk to. Didn't take long and she was understanding.
"
Vanessa Niles was very compassionate and effective in helping me in a kind, professional manner. Thank you!
"
The whole procedure from beginning to end was easy to complete. They were very helpful and professional.
"
Great experience for my first time! Highly recommend for anyone who's thinking about getting their card.
Jul 22, 2021,
Melinda . M.
"
Dr Kendrick met and exceeded exceptions as she answered each of my questions and we together made sure I completely understood instructions. Excellent communication and truly cares about my well being which tells me she'll care about yours.
"
renewed by card on your web site. Very easy to use and only takes a short time. Doctor was very nice and answered my questions.
"
Dr. Vanessa Niles is the best doctor ever! I appreciate her genuine soul, I will never forget her kindness.
Jul 21, 2021,
Anthony . I.
"
Fast , easy and my doctor was very kind glad I chose heally. Would recommend!
Jul 20, 2021,
Stephanie H.
"
Dr. Jassey has been fantastic the last two years in assisting me with my medical cannabis needs. He's thorough and provides helpful recommendations, all while making the process simple and easy for the patient. Much thanks and appreciation for Dr. Jassey and the heally+ team. Also, thanks to Jovan, whom assisted me through chat to connect to my visit.
Jul 16, 2021,
Christopher M.
"
Amazing service, the doctors are always very nice and they always listen. Never have had a problem through heally and will continue to use them as long as I have a card
Jul 13, 2021,
Danielle B.
"
Such a kind and knowledgeable doctor. She took her time reviewing my medical situation and explaining things to me and she was incredibly helpful in helping me understand the process.
"
Dr. Koffler was very helpful and personable. He explains the benefits and combinations specific to my medical needs and clarifies any questions I have.
"
Excellent, easy to understand very professional service, thank you
Jul 10, 2021,
Cheyenne B.
"
Very friendly and very fast service. I was both surprised and happy with the level of care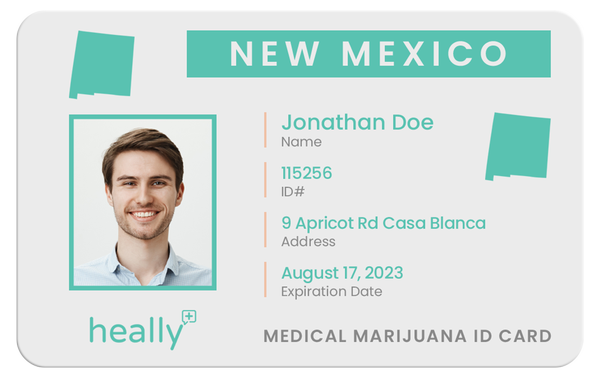 Colorado





Not sure if you qualify?
Don't worry,
if the doctor does not approve you,

you will get your money back.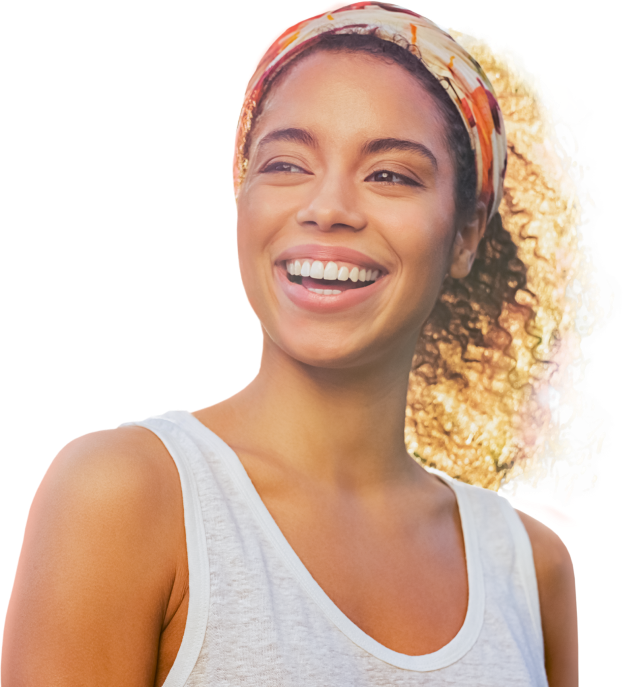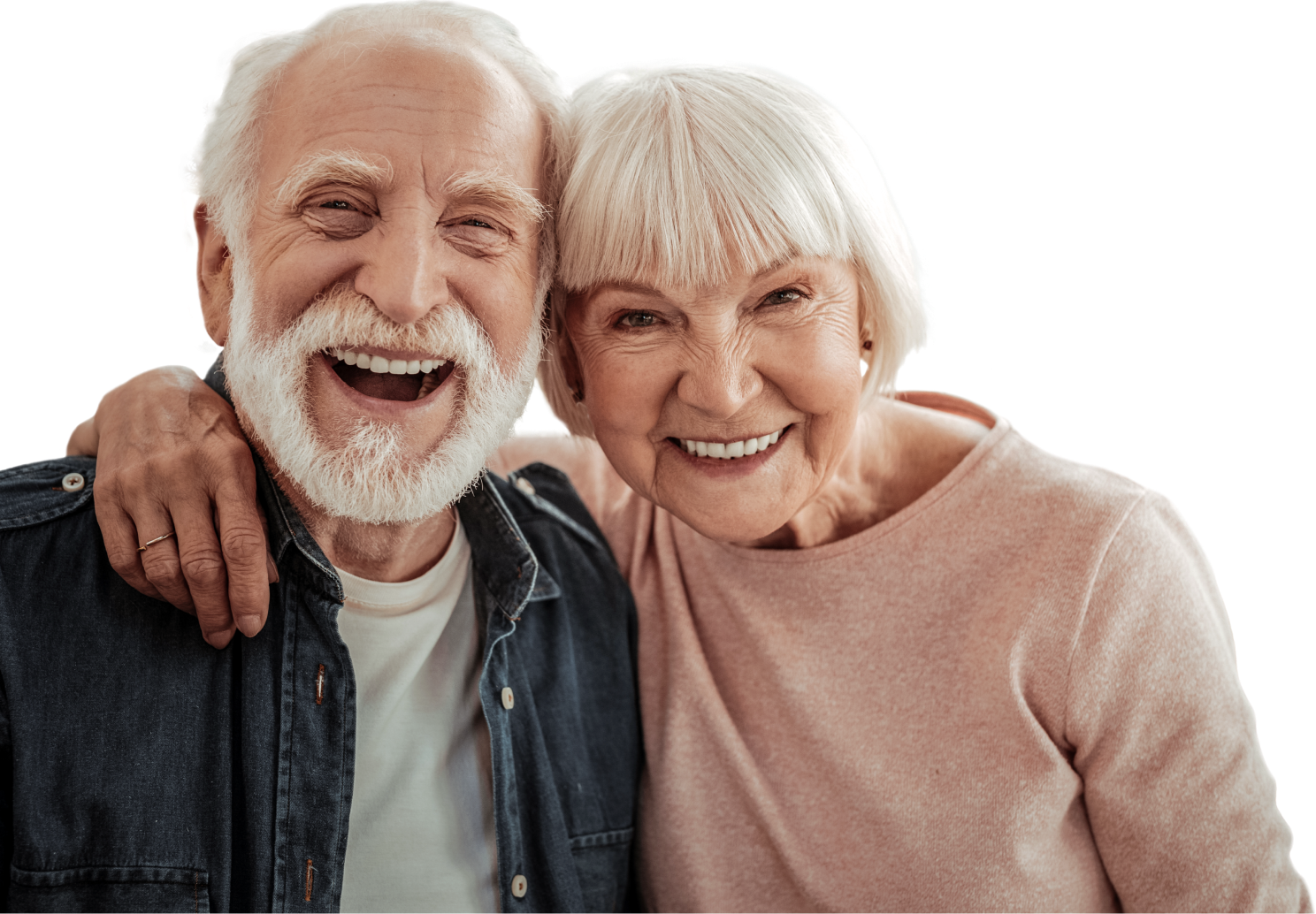 Qualifying conditions for getting an MMJ card in Colorado
Qualifying conditions to become a medical marijuana patient with a valid cannabis prescription in Colorado includes both debilitating and disabling diagnosis. There are:
Persistent muscle spasms.
Severe nausea.
Any condition for which a physician would prescribe an opioid.
Renew your MMJ card in Colorado
Renewal of MMJ cards is similar to the first application and demands the following actions.
Enter your information. Log in to your account on the CDPHE portal. Update personal information about your status and location if needed.
Add your provider certification. Submit newly obtained provider certification.
Pay the state fee. The application processing fee is $29.50. It is non-refundable and is required each time you submit an application.
Receive a new MMJ card. After 1-3 business days your application will be reviewed by CDPHE. After that you will receive your medical marijuana card. You may print it or use it in digital form.
Medical marijuana card for minors in Colorado
In Colorado, it's possible for minors to receive access to medical marijuana treatment.
There are step-by-step guides you need to follow to succeed.
Step 1. Confirm Eligibility
Ensure your minor has a diagnosed qualifying debilitating medical condition, verified by two independent medical marijuana doctors. One of these doctors must have an established physician-patient relationship with the minor.
Step 2. Parental Consent
Get consent from each parent residing in Colorado. If one parent is out of state, unable to attend the evaluation, or does not share custody, special documentation will be required.
Step 3. Gather Documentation
Prepare to supply the following information for the online application:
Minor's Social Security Number
Minor's Certified Birth Certificate
Both parents' Colorado-issued photo IDs (or alternate proof of residency if recently moved)
Step 4. Complete Application
Follow the online application instructions, ensuring all information is filled out correctly. If a parent is unable to attend the evaluation, a signed, notarized Minor Patient Consent Form will be needed.
Sign Up
Register a caregiver with Heally in CO
Receiving a caregiver's status in Colorado is very easy and convenient. Here is the to-do list receive a MMJ card for caregiver without any difficulties:
Step 1. Check eligibility
You must meet the following criteria:
At least 18 years old
A resident of Colorado
Not the physician of the patient you're caring for
Not possessing your own primary caregiver
Not licensed as a medical marijuana business
Step 2. Register as a caregiver
Start by creating an account and entering your personal information. Note: Colorado digital IDs from the MyColorado app are not accepted. If you already have a patient account, you need to create a separate caregiver account using a unique username.
Step 3. Log in
Use the temporary password provided to log in for the first time. Remember to change your password upon initial login.
Step 4. Print Your Caregiver ID Card
Once your registration is complete, print your official Caregiver ID card.
Sign Up
Marijuana laws in Colorado
Marijuana has been legal in Colorado since 2012, when voters approved Amendment 64, which legalized recreational use and regulated the sale of cannabis for adult use. In 2000, Colorado also legalized medical marijuana through Amendment 20. Colorado Department of Public Health and Environment is in charge of running the state's medical marijuana program.

Getting a medical marijuana card in Colorado requires a recommendation from a licensed medical provider and proof of a qualifying medical condition, such as chronic pain, glaucoma, or epilepsy. Patients must also be Colorado residents and over the age of 18. There are no restrictions on how many cards a single physician can recommend, but the state may investigate and revoke a physician's ability to recommend medical marijuana if they are found to be acting outside of good faith and best practices.

Patients can use medical cannabis from licensed dispensaries. Patients are not allowed to smoke in public places, even though there are no limits on the amount they can possess of marijuana.

Holders of medical marijuana cards from Colorado are not protected in other states, and other countries may not recognize their ID card. However, medical marijuana cardholders can use their medication in private residences, such as a home or hotel room.

The fee for getting a medical marijuana card in Colorado is $29.90 and must be renewed every year.
How does Heally help you get a marijuana card in CO?
Heally is a telemedicine platform that connects Colorado residents with licensed medical specialists who can write recommendations for medical marijuana. The service is completely legitimate and compliant with Colorado law.

Patients in Colorado can receive their medical marijuana recommendation through Heally's secure and convenient online platform, or in-office. Heally also offers a card renewal service for Colorado medical marijuana cardholders.

Note that Colorado medical marijuana cards are only accepted in Colorado and are not accepted in any other states. Patients who use Heally, however, gain access to a quick, safe, and easy way to receive a medical marijuana recommendation in the state of Colorado.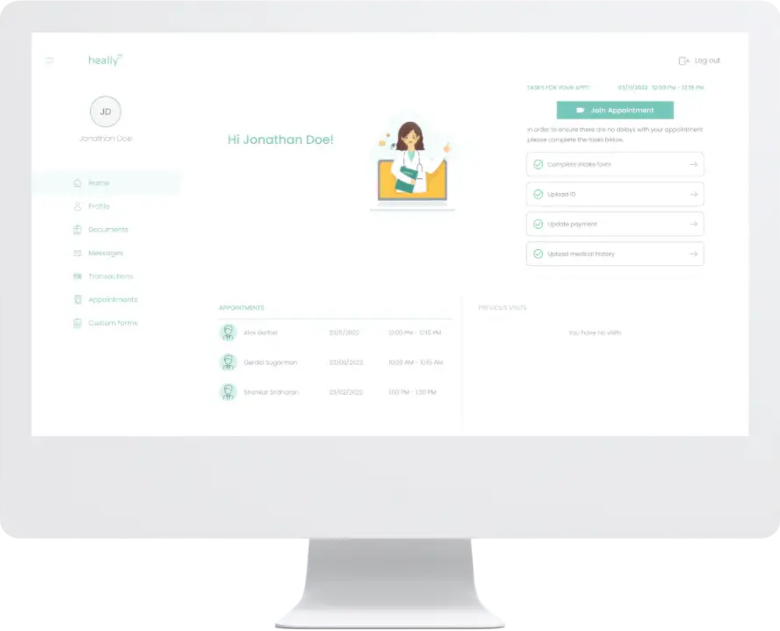 Why choose Heally?
To get a medical marijuana recommendation in Colorado, Heally provides a quick and easy online process. Patients can access licensed medical providers from the comfort of their own homes.
The safekeeping of patients' private and medical information is guaranteed by Heally's platform. The platform uses encrypted technology to protect patients' information.
Heally only works with licensed medical providers who are authorized to recommend medical marijuana therapy in Colorado. This ensures that patients receive a recommendation from a trusted and knowledgeable medical professional.
Heally's approval process is quick, with most patients receiving their recommendation in as little as 24 hours. This allows patients to start their medical marijuana journey in a timely manner.
Heally's services are affordable, with a low cost for the initial evaluation and affordable renewal fees. Patients can save money compared to the cost of in-person visits.
Heally offers excellent customer service, with a dedicated team available to assist patients with any questions or concerns. Patients can receive support through the platform's online chat or by phone.
Cannabis types in Colorado
In Colorado, patients have access to a wide variety of cannabis strains and products. Some of the most popular types of cannabis in the state include:
Sativa: An uplifting and energetic strain, often used during the day for increased focus and creativity.
Indica: A relaxing and calming strain, commonly used in the evening to promote sleep and relaxation.
Hybrid: A combination of both Sativa and Indica strains, offering a balance of effects and a tailored experience.
Patients can also find a wide range of THC and CBD products, including flower, concentrates, edibles, topicals, tinctures, and more. With the legalization of marijuana in Colorado, patients and recreational users have access to a diverse and evolving market, with new products and strains becoming available all the time.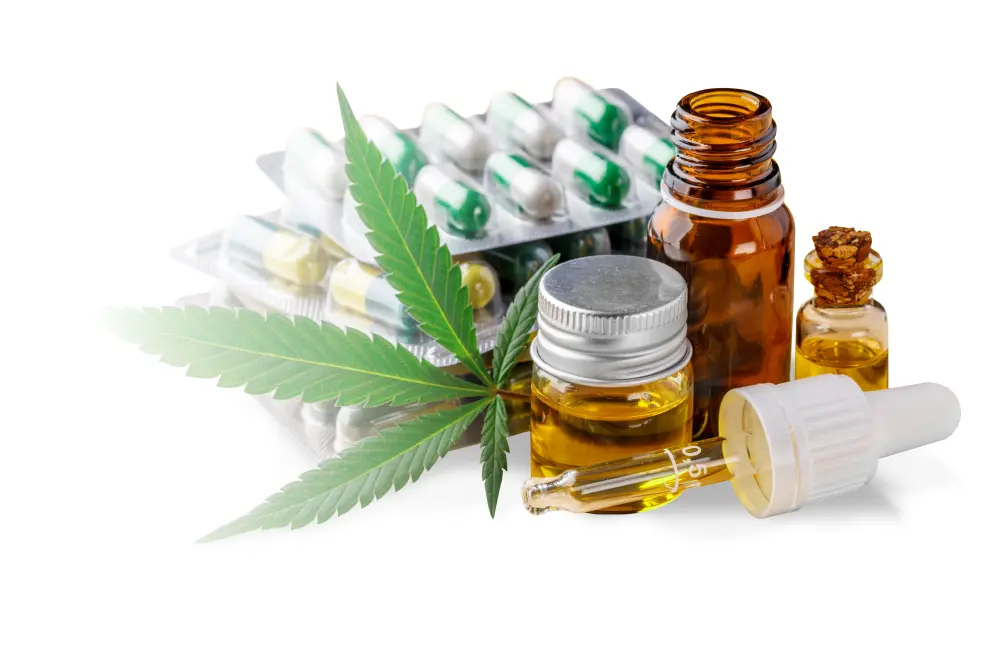 Marijuana doctor near you
We are here to guide you through all registration steps, so you'll get your cannabis card in Colorado fast and easy. Register with Heally and get a personal consultation on how to get a MMIC card in Colorado.
FAQ for medical marijuana cards and marijuana laws in Colorado
How do I apply for a medical marijuana card in Colorado online?
You can apply for a medical marijuana card in Colorado online by visiting a platform like Heally. A licensed provider will conduct a medical evaluation and determine whether you are eligible by issuing a recommendation.
Does Colorado accept out-of-state MMJ cards?
No, Colorado does not accept out-of-state MMJ cards. Patients must obtain a medical marijuana recommendation from a licensed provider within the state.
What are Colorado's marijuana laws?
In Colorado, marijuana is legal for medical and recreational use. Patients with a qualifying condition can request a recommendation for medical marijuana.
What is the price of a cannabis card in Colorado?
In Colorado, a medical marijuana recommendation can cost anywhere between $50 and $200. State fee is $29.90
How do I qualify for a marijuana card in Colorado?
You must be a resident of Colorado and have a qualifying medical condition, such as chronic pain, seizures, or glaucoma, in order to be recommended for medical marijuana.
How do I renew a cannabis card in Colorado?
In order to maintain your Colorado medical marijuana recommendation, you must undergo a fresh evaluation with a qualified provider. The process is similar to obtaining your initial recommendation.
Is cannabis legal in Colorado?
Yes, marijuana is legal for both medical and recreational use in Colorado.
News about cannabis in Colorado

Dr. Krasne
This information was reviewed by Dr. Krasne
Dr. Benjamin Krasne is a board-certified anesthesiologist. After attending the University of Florida, Dr. Ben matriculated to the University of Miami Miller School of Medicine. Dr. Krasne completed his residency at Jackson Memorial Hospital in 2017. Since graduating residency Dr. Krasne has worked throughout the United States as a traveling anesthesiologist while providing remote driven out-patient clinical services as well.
Last update: 07/10/2023