Get a marijuana card online in Georgia
Apply for the MMJ medical card in Georgia in 15 minutes. Schedule a consultation with licensed doctors via our HIPAA-compliant telehealth services. It is easy to get a cannabis card in GA: register with Heally, visit a doctor online, and get your MMJ certification.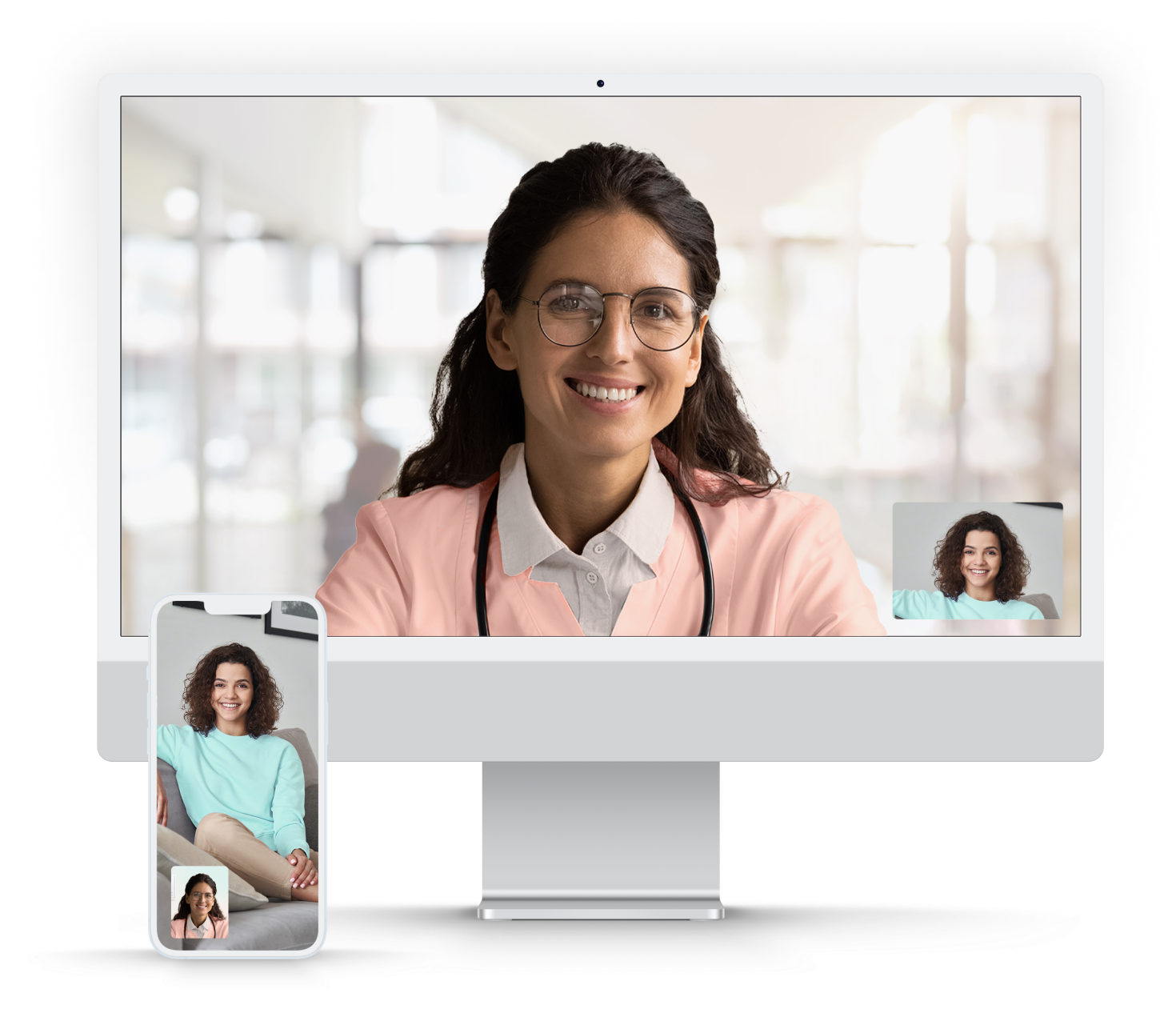 How to get a medical marijuana card in Georgia?
Consultations with licensed marijuana doctors are available from 8 am to 10 pm, 7 days a week, and everything can be done online. Heally makes the process of getting an MMJ card fast and easy.
Check Your Qualifying Conditions in GA

The first thing you'll need to do is review the qualifying conditions for a medical marijuana card in Georgia. See the list of approved conditions below. However, remember that low-THC oil is the only cannabinoid product available in the state.

Register with Heally

Fill out our quick intake form to get started with the Georgia medical cannabis oil card process. On our platform, you can not only find caring specialists with valuable resources on legal nuances and specific information about medical marijuana therapy in your state.

Visit Online Consultation With Your Medical Marijuana Doctor

Book your appointment with a certified medical marijuana doctor. You can do this instantly or schedule one at your convenience. You'll go through a medical evaluation, and your medical qualifying condition will be proved.

Receive Your Medical Marijuana Card in GA

Your appointment will generally be about 15 minutes. The doctor will complete registration online by entering your information and his conclusion in DPH's secure "Low THC Oil Registry". You will be able to receive your low-THC oil card in 15 business days.
Once you have registered with Heally and approved by the doctor, you will need to pay the state fee of $25. Your Georgia medical marijuana card is valid for 2 years.
The Georgia State Process for Obtaining Your Medical Marijuana Card
When you meet with your certified physician, they will assess you to determine if you will benefit from medical marijuana.
Once a doctor on the Heally platform approves you and helps you to complete any required documents, you can sit back and relax while we take care of everything!
Your doctor will submit the required forms (the signed waiver form and the physician certification form) to the Georgia Department of Public Health. Your doctor will keep both forms in your medical records. You are allowed to request a copy.
Finally, the GA Department of Health will review your medical marijuana application. If you are approved, it creates a special Low-THC Oil Registry Card which will be available to you via download.
Testimonials from patients who got MMJ cards with us
4.9 rating of 631 reviews
"
The best place I've found. They make the entire process easy to follow, answer all questions you may have and are always available when you need an initial recommendation or a renew.
"
Easy fast effortless process! Recommend to all!
Jan 13, 2022,
Samantha S.
"
This was so easy and quick!! Recommending to everyone I know!!
"
So Happy with the Dr who saw me AGAIN this year! He was thorough and very personable! Took time to Listen to me. Excellent response from Him and your team! Thank You for Helping Me 🥰
Nov 22, 2021,
Kimberly S.
"
Amazingly stress free and quick. Dr was great and thorough. Easiest visit ever! Thanks!
"
Fast,easy, straight to the point thank you for a efficient visit
Aug 19, 2021,
Hungchih C.
Aug 11, 2021,
Pt: I. M. 0. C.
"
Dr Badii was amazing! He heard me out, allowed me to ask questions, and answered all my questions in a very patient and professional manner. Thank you Dr Badii!
"
Very friendly doctor and easy to talk to. Didn't take long and she was understanding.
"
Vanessa Niles was very compassionate and effective in helping me in a kind, professional manner. Thank you!
"
The whole procedure from beginning to end was easy to complete. They were very helpful and professional.
"
Great experience for my first time! Highly recommend for anyone who's thinking about getting their card.
Jul 22, 2021,
Melinda . M.
"
Dr Kendrick met and exceeded exceptions as she answered each of my questions and we together made sure I completely understood instructions. Excellent communication and truly cares about my well being which tells me she'll care about yours.
"
renewed by card on your web site. Very easy to use and only takes a short time. Doctor was very nice and answered my questions.
"
Dr. Vanessa Niles is the best doctor ever! I appreciate her genuine soul, I will never forget her kindness.
Jul 21, 2021,
Anthony . I.
"
Fast , easy and my doctor was very kind glad I chose heally. Would recommend!
Jul 20, 2021,
Stephanie H.
"
Dr. Jassey has been fantastic the last two years in assisting me with my medical cannabis needs. He's thorough and provides helpful recommendations, all while making the process simple and easy for the patient. Much thanks and appreciation for Dr. Jassey and the heally+ team. Also, thanks to Jovan, whom assisted me through chat to connect to my visit.
Jul 16, 2021,
Christopher M.
"
Amazing service, the doctors are always very nice and they always listen. Never have had a problem through heally and will continue to use them as long as I have a card
Jul 13, 2021,
Danielle B.
"
Such a kind and knowledgeable doctor. She took her time reviewing my medical situation and explaining things to me and she was incredibly helpful in helping me understand the process.
"
Dr. Koffler was very helpful and personable. He explains the benefits and combinations specific to my medical needs and clarifies any questions I have.
"
Excellent, easy to understand very professional service, thank you
Jul 10, 2021,
Cheyenne B.
"
Very friendly and very fast service. I was both surprised and happy with the level of care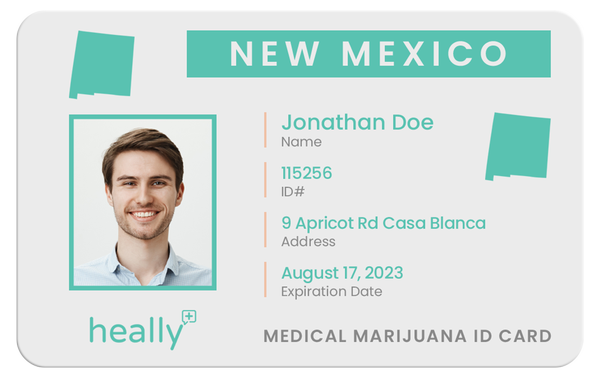 Georgia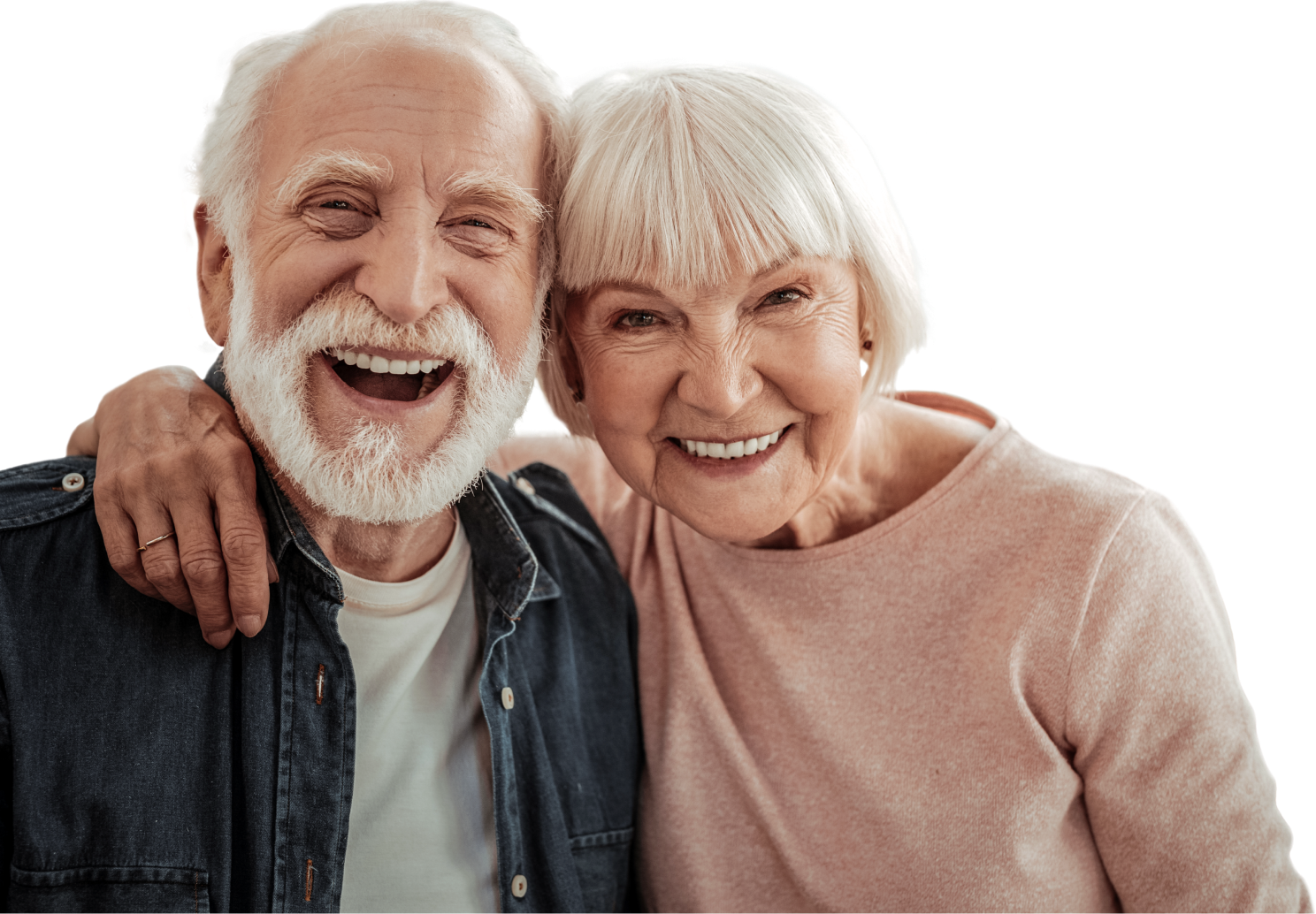 Qualifying conditions for getting an MMJ card in Georgia
Before you connect with a doctor, you'll want to know the requirements to qualify for a medical marijuana card in Georgia. The qualifying conditions and diseases in order to obtain a medical marijuana card in GA include:
Not sure if you qualify? Don't worry, if the doctor does
not approve you, you will get your money back.
Renew your MMJ card in Georgia
In the state of Georgia, patients or caregivers who possess a low-THC oil registry card must renew it every two years. As the expiration date nears, it's essential for the cardholder, whether a patient or a caregiver, to initiate the renewal process. The first step is to consult their respective physician to validate their ongoing requirement for medical marijuana treatment. Once the physician verifies the continuous need, they will forward the necessary documentation and information to the Georgia Department of Public Health (DPH). After processing and approval by the DPH, the card will be renewed for an additional two years, with a nominal fee of $25.
Medical marijuana card for minors in GA
In Georgia, the laws surrounding the issuance of a low-THC oil registry card are pretty specific. Notably, minors on their own cannot obtain this card directly. Instead, the eligibility is focused on the following groups:

Adult Patients. Adults who have been diagnosed with a medical condition covered under Georgia's Hope Act can apply and get their own medical marijuana card.
Guardians of Adult Patients. If an adult diagnosed with a condition covered by the law is unable to manage their own affairs, their legal guardians have the right to apply and obtain the card on their behalf.
Parents or Guardians of Minors with a Qualifying Condition. While minors cannot apply for the card directly, their parents or legal guardians can apply on their behalf if the minor has been diagnosed with a medical condition that qualifies under the provisions of Georgia law.
Sign Up
Register a caregiver with Heally in Georgia
In Georgia, the rules surrounding medical marijuana usage are structured to ensure patients receive the care and assistance they need. An integral part of this structure is the provision for caregivers. A caregiver in the context of medical marijuana in Georgia is not just any individual; they are authorized representatives of the patient, empowered to administer medical marijuana for their patient's benefit. To do this, the caregiver must first obtain a low THC registry card, specifically for the patient they're assisting.

If a caregiver is looking after multiple patients, it's required that they have a separate card registered for each individual. This means there's no limit to the number of patients a caregiver can support, as long as they have the means and capability to do so effectively. Additionally, it's essential to highlight that only residents of Georgia can act as caregivers, ensuring they are familiar with and can adhere to Georgia's regulations concerning cannabis oil.
Sign Up
Marijuana laws in Georgia
Medical cannabis is indeed legal in Georgia, but it comes with specific stipulations. The state permits the possession of low-THC oil for those patients who qualify, limiting the quantity to a maximum of 20 liquid ounces. The pathway to this legalization was Georgia's Hope Act, introduced in 2019, which amended the earlier 2015 Haleigh's Hope Act. Notably, in 2021, further modifications were made to Georgia's Hope Act, broadening the scope of what constitutes low-THC oil. Now, the definition encapsulates products like tinctures, lotions, transdermal patches, and capsules. However, it's worth noting that marijuana-based edibles remain off the legal list.

The purpose of the Hope Act is to offer individuals diagnosed with specific ailments an option to utilize cannabis oil with a minimal THC content for therapeutic reasons. For a patient to access this treatment legally, they must hold a Georgia Low-THC Oil Registry card. This card not only ensures they are in line with the law but also provides a shield against potential prosecution for possession. In the context of the oil, "low-THC" is defined as having a THC concentration of no more than 5%, paired with an equal or more significant percentage of cannabidiol (CBD).
How does Heally help you get a marijuana card in GA?
Heally understands the value of expert guidance when it comes to medicinal cannabis. That's why the platform directly connects you with certified medical cannabis doctors. These professionals are not only knowledgeable about the therapeutic properties of cannabis but are also well-versed with Georgia's Department of Public Health (DPH) regulations. This means that they can register eligible patients directly in the DPH's online registry, eliminating any cumbersome paperwork or administrative hurdles.

The beauty of Heally's system is its simplicity. Once registered by the medical cannabis doctor through Heally, patients will only need to address the state's fee for their marijuana cards. Thereafter, the cards can be conveniently picked up at a designated public health office. This reduces any traditional hassles and speeds up the process significantly.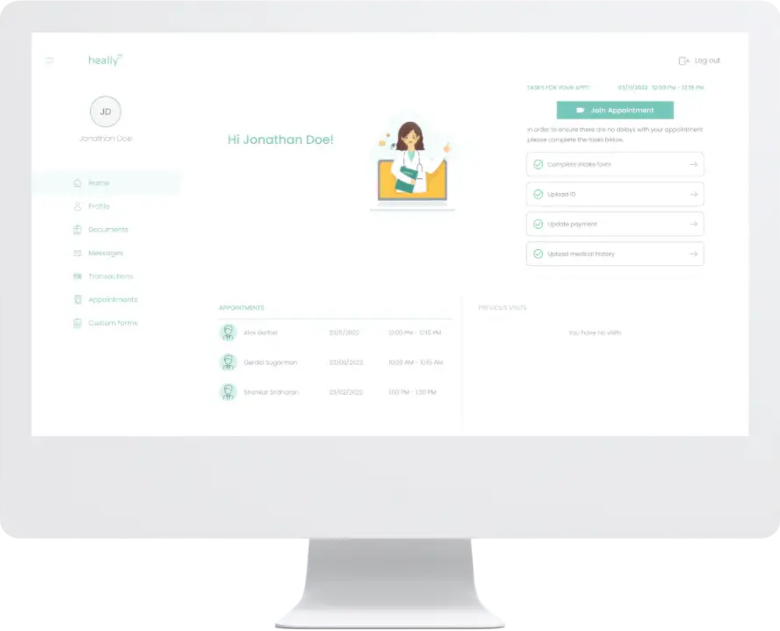 Why choose Heally?
Heally offers a simple and convenient online application process to get a medical marijuana card in Georgia. This saves patients time and effort compared to traditional methods of getting a card. The process is user-friendly and patients can complete it from the comfort of their own homes.
Heally provides access to board-certified doctors who specialize in medical marijuana. These doctors are licensed in Georgia and can evaluate patients for medical cannabis use. With Heally, patients can receive a professional evaluation and recommendation without the need for an in-person visit.
Heally's platform is easy to use, and patients can complete the entire process online, from registration to receiving their medical card. The platform is also secure, ensuring that patients' personal information remains private and confidential.
Heally provides patients with timely reminders to renew their medical cards before they expire, ensuring they have uninterrupted access to medical cannabis therapy. Additionally, Heally offers assistance with the renewal process, making it easy for patients to maintain their medical cards.
Heally offers discounts and deals to patients who use their platform to apply for medical cards. These discounts can help patients save money on the cost of their medical card, making it more affordable for them to access the treatment practice they need.
Cannabis types in GA
In Georgia, the available medical cannabis product primarily centers around low-THC oil. This oil is specially formulated to ensure that its THC content, the psychoactive compound typically associated with marijuana's "high," does not exceed 5%. Additionally, the oil must contain an equal or higher concentration of cannabidiol (CBD), a non-psychoactive cannabinoid recognized for its potential therapeutic benefits.

Unlike some other states, Georgia does not permit the sale or possession of traditional smokable marijuana or marijuana edibles for medicinal purposes. However, following amendments to the state's medical cannabis laws, the definition of low-THC oil has been expanded to include products such as tinctures, lotions, transdermal patches, and capsules.

Individuals seeking to utilize medical cannabis in Georgia must ensure that they hold a valid Georgia Low-THC Oil Registry card. This card is available for patients with certain qualifying conditions and offers protection against legal penalties for possessing the approved medical cannabis products within the state's stipulated limits.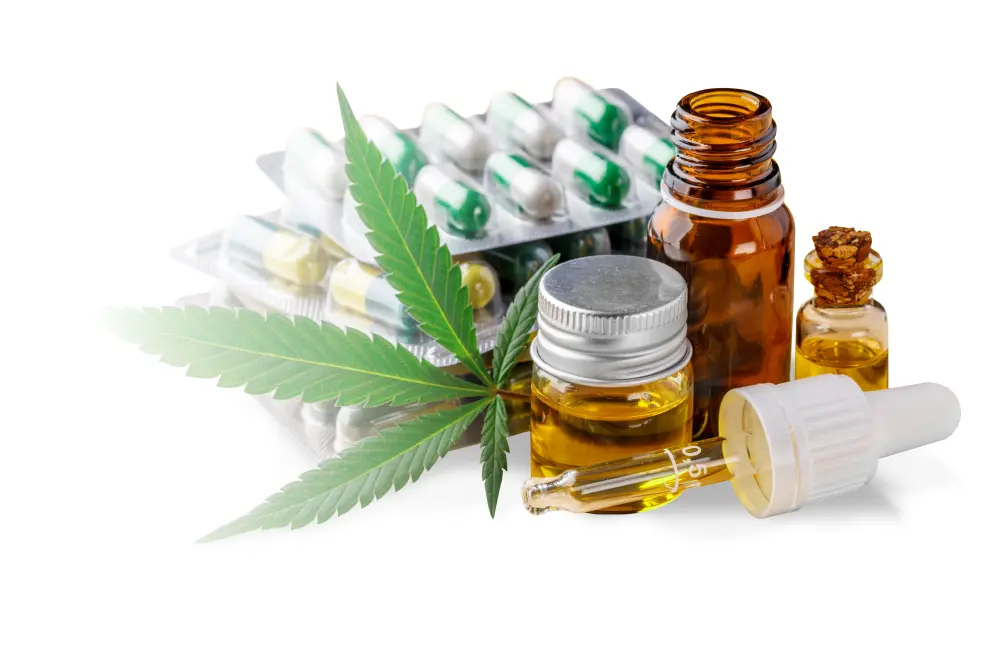 Marijuana doctor near you
We are here to guide you through all registration steps, so you'll get your cannabis card in Georgia fast and easily. Register with Heally and get a personal consultation on how to get a Low-THC card in GA.
FAQ for medical marijuana cards and marijuana laws in Georgia
How do I apply for a medical marijuana card in Georgia online?
To apply for a medical marijuana card in Georgia online, you can use a trusted platform like Heally. Simply fill out the application and connect with a licensed doctor for evaluation.
Does Georgia accept out-of-state MMJ cards?
Georgia does not currently accept out-of-state MMJ cards.
What are Georgia's cannabis laws?
Georgia's marijuana laws allow for the medical use of low-THC cannabis oil for qualifying conditions.
What is the price of a cannabis card in Georgia?
The price of a cannabis card in Georgia varies depending on the provider and any associated fees.
How do I qualify for a marijuana card in Georgia?
To qualify for a marijuana card in Georgia, you must have a qualifying medical condition and obtain a recommendation from a licensed physician.
How do I renew a cannabis card in Georgia?
You can renew your cannabis card in Georgia by reapplying and obtaining a new recommendation from a licensed physician.
Is cannabis legal in Georgia?
In Georgia, you can consume medical cannabis only in the form of low-THC oil and related medicine. Any other type of medical or recreational marijuana remains prohibited.
News about cannabis in Georgia

Dr. Krasne
This information was reviewed by Dr. Krasne
Dr. Benjamin Krasne is a board-certified anesthesiologist. After attending the University of Florida, Dr. Ben matriculated to the University of Miami Miller School of Medicine. Dr. Krasne completed his residency at Jackson Memorial Hospital in 2017. Since graduating residency Dr. Krasne has worked throughout the United States as a traveling anesthesiologist while providing remote driven out-patient clinical services as well.
Last update: 08/21/2023