Get Your Illinois
Medical Marijuana Card
Heally helps you find a physician online to get started on your healing journey with cannabis. $189 for the year, only paid if approved by the doctor.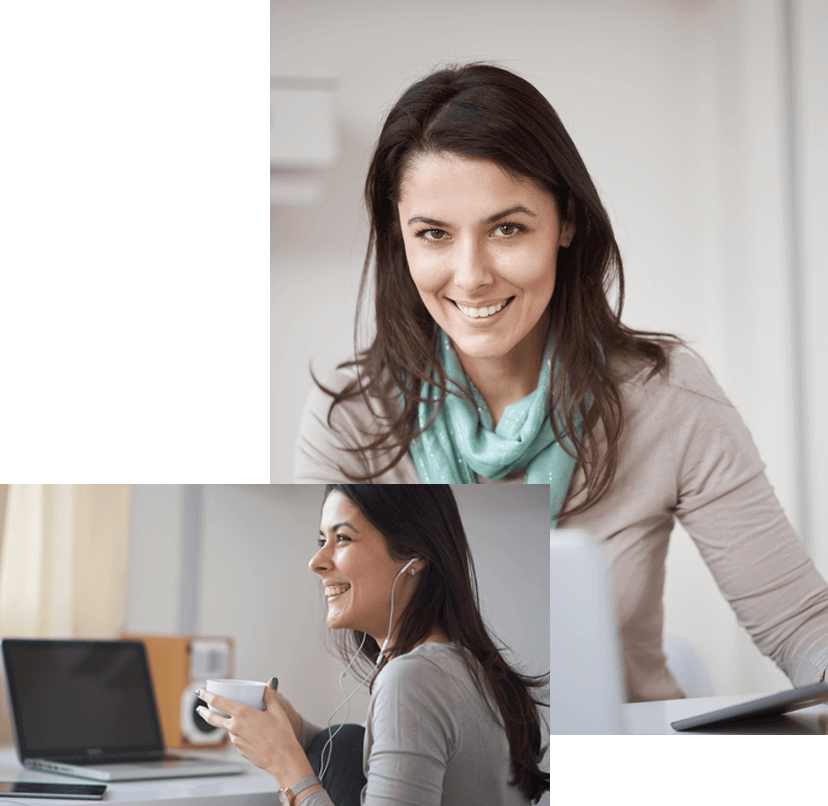 Wondering How To Get Your Medical Marijuana Card In Illinois? We Made It Easy.
Doctors are available from 8 AM – 10 PM, seven days a week, and you'll never need an appointment — just a cell phone or a computer.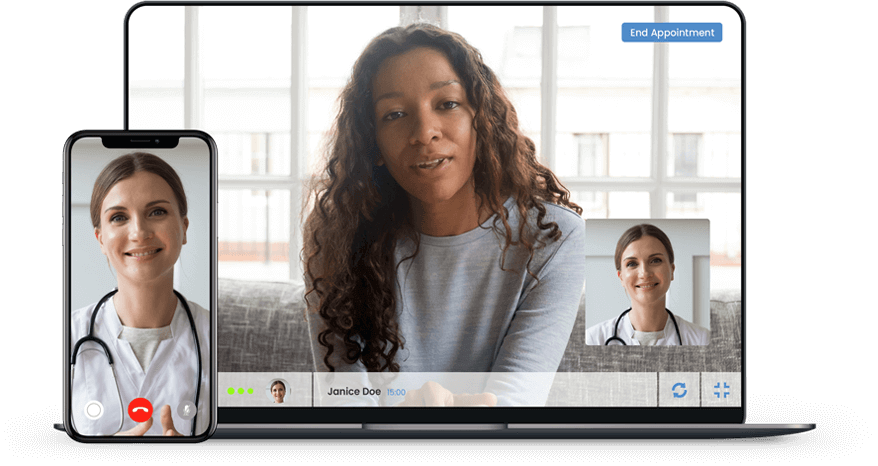 Register

Fill out the intake form

Connect

Connect with a medical marijuana doctor online - no appointment needed

Consultation

Total Cost for Medical Cannabis Consultation and Certification is $129

Download

Download your certification and visit a medical marijuana dispensary today
How Does Heally Work in Illinois
If you're wondering how to get a medical cannabis card in Illinois, Heally can help. When you register on our website, we'll connect you with a licensed cannabis doctor certified by the State of Illinois . Your doctor will evaluate your condition and discuss potential treatment options. One you are registered with the state, you must submit a new Patient Self-Evaluation Form each time you request medical cannabis, by logging in to your account on the Medical Cannabis Patient Registry. The total visit and certification cost $189, which will not be charged if your doctor believes that your online visit failed to meet their standard of care.
The Illinois Medical Card renewal process can also be done 100% online.
What are the Qualifying Conditions for a Medical Marijuana Card in Illinois
You may be eligible for a Illinois medical cannabis card if you have been diagnosed with one or more of the following conditions:
Arnold-Chiari malformation
Causalgia
Chronic inflammatory demyelinating polyneuropathy
CRPS (complex regional pain syndrome Type II)
Dystonia-14
Ehlers-Danlos syndrome
Fibrous Dysplasia
Hepatitis C
Hydrocephalus
Hydromyelia
Interstitial cystitis
Irritable bowel syndrome
Muscular Dystrophy
Myasthenia Gravis
Myoclonus
Nail-patella syndrome
Neuro-Bechet's autoimmune disease
Neurofibromatosis
Neuropathy
Parkinson's disease
Polycystic kidney disease (PKD)
Post-Concussion Syndrome
Reflex sympathetic dystrophy
Residual limb pain
Seizures (including those characteristic of Epilepsy)
Sjogren's syndrome
Spinal cord disease (including but not limited to arachnoiditis)
Spinocerebellar ataxia
Superior canal dehiscence syndrome
Syringomyelia
Tarlov cysts
Tourette syndrome
Traumatic brain injury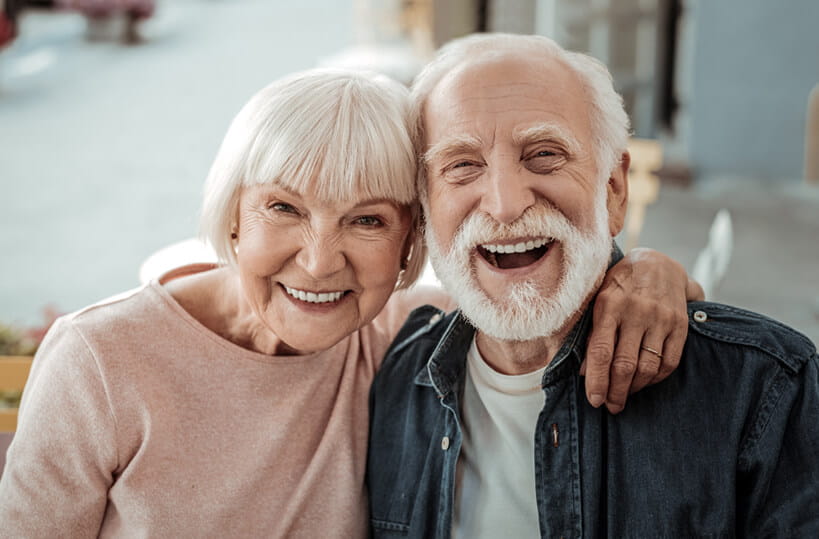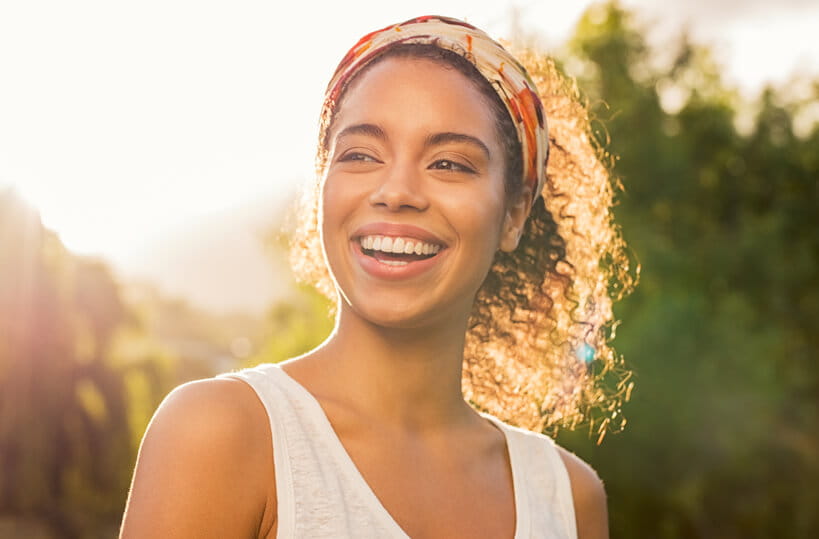 Medical Cannabis In Illinois
Even though recreational cannabis is legal in Illinois, there are many benefits to getting a medical marijuana card. Illinois has a 25% state excise tax that medical marijuana card holders are exempt from. Medical marijuana patients can obtain cannabis at 18 years of age, but you have to be 21 to buy recreationally. Medical marijuana patients can grow up to 5 plants. You also get to skip the line at dispensaries.
How To Get Your Medical Cannabis Card In Illinois?
Once you have been certified by a physician on the Heally platform, you will need to use your recommendation to register with the state of Illinois
Click on MCPP Patient Registration. Fill out the required documents. You will then be sent an email with a temporary password. Complete the rest of the application and upload your certification. You must pay the state fee of $50 for 1 year, $100 for 2 years, and $125 for 3 years. If you are a veteran or enrolled in SSDI or SSI disability programs, there are fee reductions you can find in the FAQ's below. If you are a veteran, you must submit a copy of your DD214 along with the reduced fee. Submit your application online to receive provisional access to a licensed pharmacy(that you choose in the application) within 24 hours of completing the application process. Complete application includes the physician's certification, signed application, photo ID, photo, 2 proofs of residency, state fee, caregiver info and fee reduction, if applicable.
FAQ for Medical Marijuana in Illinois
How much does a medical cannabis card cost in Illinois?
Your card will cost $189, and you only have to pay if you're approved by a doctor!
Is it legal to get my medical card online in Illinois?
Yes, patients with a debilitating illness and physician's certificate are allowed to access marijuana for medicinal purposes.
Can I grow my own cannabis in Illinois?
Illinois medical patients are allowed to grow up to 5 cannabis plants.
Who is Eligible for the state fee discount?
If you are a veteran or enrolled in SSDI or SSI disability programs, the application fee is reduced to $25 for 1 year, $50 for 2 year, $100 for 3 year. If you are a veteran, you must submit a copy of your DD214 along with the reduced fee. If you receive medical treatment from the VA, you can have them send your medical records in lieu of the Physician Certification Form.
What photographs do I need for Registration?
A digital photograph (passport style), taken within the last 30 days, as well as a state ID card or driver's license.
What counts as proof of residence?
You will need any 2 of the following documents: Bank statements, Utility bills, state ID, driver's license, or voter ID card.
What to Do After Enjoying Your Natural Medicine:
Illinois is not only home to one of the most bustling cities in the United States, but it also has an abundance of beautiful nature to explore. Hike alongside one of the largest lakes in the country while also being immersed in the vast and diverse culture that this state has to offer. Illinois is the perfect place to be after you've enjoyed your natural medicines.
Chicago
If you're looking for something to do, Chicago has it all. With magnificent views from the city skyline and 360 Observation Deck as well as endless activities for the whole family to participate in, Chicago is the place to be! Stop by the world-famous Cloud Gate, and watch a game at the Wrigley Field, you're bound to have a blast! While exploring the city, make sure to keep an eye out for some local dispensaries!
Aurora
Neighboring the big city of Chicago, Aurora is a magnificent town for the whole family to enjoy. Famous for its abundance of outdoor activities and parks, there are endless opportunities for fun in Aurora. Some of the more popular parks, which have a wide variety of activities within, are Cantigny Park and the Blackwell Forest Preserve. If you're looking for a quick, relaxing, and beautiful getaway from the big city, Aurora is the place to be.
Rockford
Located in the heart of Illinois, Rockford does not lack in activities for the whole family to enjoy. Stop by some of their unique museums such as the Natural History Museum and the Frank Lloyd Wright house! After taking your natural medicine, and exploring some of Rockford's dispensaries, make sure to stop by Rockford's well-known parks and gardens!
Illinois Marijuana Legalization
In 2019, Illinois' Governor Pritzker signed a bill to legalize marijuana for recreational use, which was enacted at the start of 2020. Prior to this, medical marijuana was legalized when governor Pat Quinn of Illinois enacted the Compassionate Use of Medical Cannabis Program in 2013. Today, adults ages 21+ (and medical marijuana patients ages 18+) can possess up to 30 grams of Cannabis, 500mg of marijuana product, and up to 5 grams of concentrate. Additionally, any person over the age of 21 is allowed to cultivate up to 5 plants in their own home. Individuals looking to purchase cannabis from dispensaries in Illinois can buy marijuana in the form of flower, vape, edibles, pre-rolls, concentrates, extracts, tinctures, and topicals.