Get a marijuana card online in Illinois
Check cannabis laws in IL and your qualifying conditions with Heally services. Apply for the MMJ medical card in Illinois in 15 minutes. Schedule a consultation with licensed doctors via our HIPAA-compliant telehealth services. It is easy to get a cannabis card in IL: register with Heally, visit a doctor online and get your MMJ certification instantly.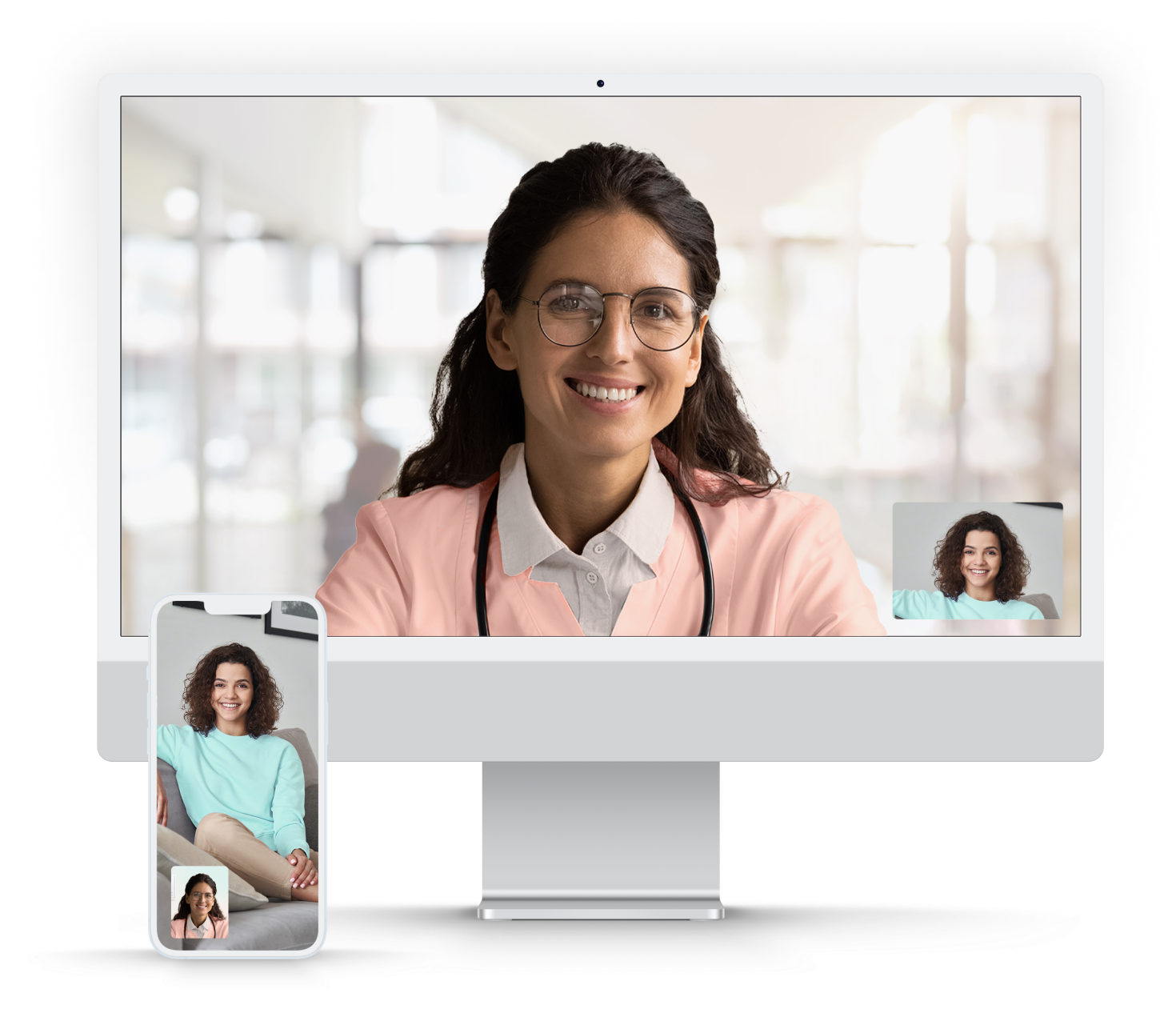 How to get a medical marijuana card in Illinois?
Consultations with licensed marijuana doctors are available from 8 am to 10 pm, 7 days a week, and everything can be done online. Heally makes the process of getting an MMJ card fast and easy.
Check Your Qualifying Conditions in IL

The first thing you'll need to do is review the qualifying conditions for a medical marijuana card in Illinois. See the list of approved conditions below. If you suspect that your condition is eligible for receiving medical marijuana therapy, start your journey today.

Register with Heally

Fill out our quick intake form to get started with the Illinois medical card process. With Heally you will receive not only legal and informational assistance about local laws but also high-quality medical assessment. Create an account and explore our services.

Visit Consultation With Your Medical Marijuana Doctor

Book your appointment with a certified medical marijuana doctor. You can schedule one at your convenience. Heally will contact you with the most convenient dlicensed doctor online or in person.

Receive Your Medical Marijuana Card in IL

Your appointment will generally be about your well-being and symptoms. When you received your medical certification in writing, you may begin the online registration process.
Once you have registered with Heally and approved by the doctor, you will need to log in to your Illinois Medical Marijuana registry and pay the state fee of $50 to $150. Your Illinois medical marijuana card is valid for 1 to 3 years, depending on your chosen plan.
Testimonials from patients who got MMJ cards with us
4.9 rating of 631 reviews
"
The best place I've found. They make the entire process easy to follow, answer all questions you may have and are always available when you need an initial recommendation or a renew.
"
Easy fast effortless process! Recommend to all!
Jan 13, 2022,
Samantha S.
"
This was so easy and quick!! Recommending to everyone I know!!
"
So Happy with the Dr who saw me AGAIN this year! He was thorough and very personable! Took time to Listen to me. Excellent response from Him and your team! Thank You for Helping Me 🥰
Nov 22, 2021,
Kimberly S.
"
Amazingly stress free and quick. Dr was great and thorough. Easiest visit ever! Thanks!
"
Fast,easy, straight to the point thank you for a efficient visit
Aug 19, 2021,
Hungchih C.
Aug 11, 2021,
Pt: I. M. 0. C.
"
Dr Badii was amazing! He heard me out, allowed me to ask questions, and answered all my questions in a very patient and professional manner. Thank you Dr Badii!
"
Very friendly doctor and easy to talk to. Didn't take long and she was understanding.
"
Vanessa Niles was very compassionate and effective in helping me in a kind, professional manner. Thank you!
"
The whole procedure from beginning to end was easy to complete. They were very helpful and professional.
"
Great experience for my first time! Highly recommend for anyone who's thinking about getting their card.
Jul 22, 2021,
Melinda . M.
"
Dr Kendrick met and exceeded exceptions as she answered each of my questions and we together made sure I completely understood instructions. Excellent communication and truly cares about my well being which tells me she'll care about yours.
"
renewed by card on your web site. Very easy to use and only takes a short time. Doctor was very nice and answered my questions.
"
Dr. Vanessa Niles is the best doctor ever! I appreciate her genuine soul, I will never forget her kindness.
Jul 21, 2021,
Anthony . I.
"
Fast , easy and my doctor was very kind glad I chose heally. Would recommend!
Jul 20, 2021,
Stephanie H.
"
Dr. Jassey has been fantastic the last two years in assisting me with my medical cannabis needs. He's thorough and provides helpful recommendations, all while making the process simple and easy for the patient. Much thanks and appreciation for Dr. Jassey and the heally+ team. Also, thanks to Jovan, whom assisted me through chat to connect to my visit.
Jul 16, 2021,
Christopher M.
"
Amazing service, the doctors are always very nice and they always listen. Never have had a problem through heally and will continue to use them as long as I have a card
Jul 13, 2021,
Danielle B.
"
Such a kind and knowledgeable doctor. She took her time reviewing my medical situation and explaining things to me and she was incredibly helpful in helping me understand the process.
"
Dr. Koffler was very helpful and personable. He explains the benefits and combinations specific to my medical needs and clarifies any questions I have.
"
Excellent, easy to understand very professional service, thank you
Jul 10, 2021,
Cheyenne B.
"
Very friendly and very fast service. I was both surprised and happy with the level of care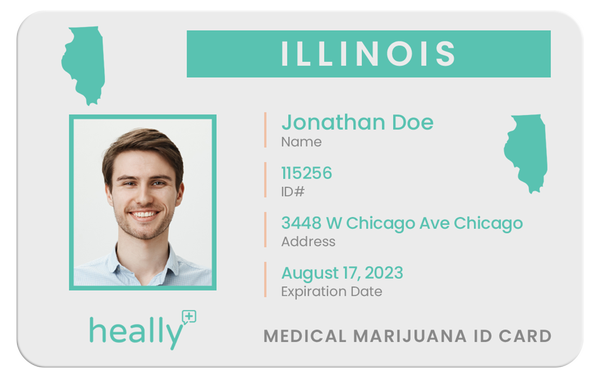 Illinois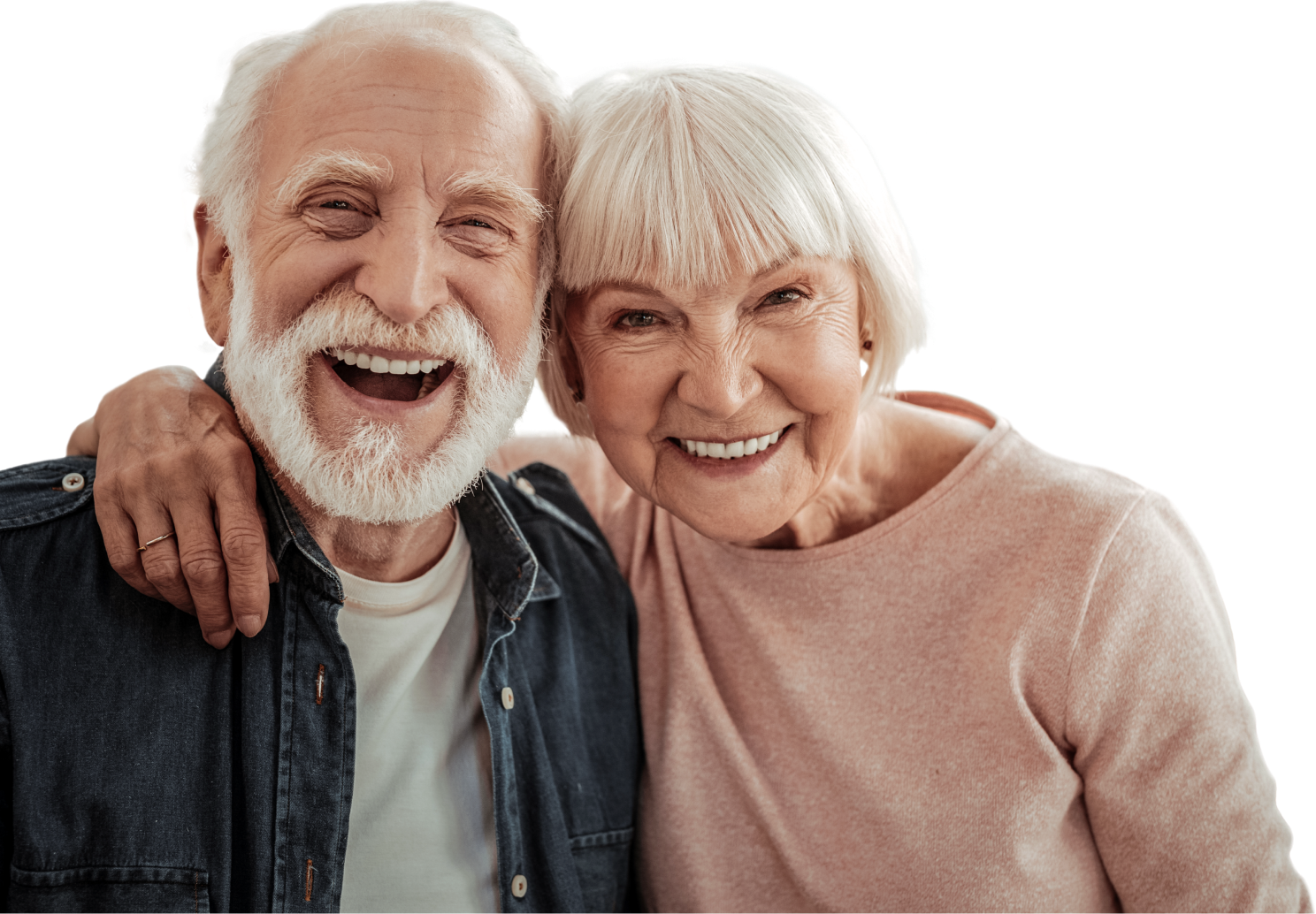 Qualifying conditions for getting an MMJ card in Illinois
In Illinois, residents can access medical cannabis if they have a medical marijuana card and are diagnosed with a specific serious medical condition. Those diagnosed with any of the following conditions are entitled to seek recommendations for the use of medical marijuana:
Aftereffects of concussions
Dystonia
Painful bladder syndrome
Hydrocephalus
Advanced fibromyalgia
Hepatitis C
Fibrous dysplasia
Arnold-Chiari Deformity and Syringomyelia
Alzheimer's-related agitation
Causalgia
Crohn's disease
Chronic Inflammatory Nerve Disorder
Type II Complex Regional Pain Syndrome
Wasting syndrome
Myoclonic twitches
Neurofibromatosis
Nail-patella disorder
Type I Complex Regional Pain Syndromes
Parkinson's disease
Myasthenia gravis
Tourette's disorder
Seizure disorders, like epilepsy
Brain injuries from trauma
Spinocerebellar movement disorders
Spinal ailments, such as Tarlov cysts, fluid in the spinal canal, inflamed spinal lining, or spinal cysts
Pain from lost limbs.
Not sure if you qualify? Don't worry, if the doctor does
not approve you, you will get your money back.
Renew your MMJ card in IL
Medical cannabis program in Illinois offers two kinds of card renewals:
Incremental Extension Renewal. This is an annual renewal option for patients who initially registered without opting for the three-year card. These patients can continue in the Medical Cannabis Patient Program without needing a fresh certification from their healthcare professional.
Full Recertification Renewal. This is for patients whose cards are nearing the three-year mark or have already expired. To renew, they must get a new online certification from their certifying health care provider and provide additional required documents.

Ensure you thoroughly read any renewal-related emails sent to you. The Illinois Department of Public Health (IDPH) will send you a reminder about the one-year extension renewal roughly 45 days before your card expires. For those needing a complete recertification, an email reminder will be dispatched about five months before the three-year card's expiration.

The process to renew your medical marijuana card resembles the initial application process. Begin your renewal by extending it on the Illinois Cannabis Tracking System (ICTS) before your card's expiry. An email will alert you when it's time for renewal, containing a link guiding you to your ICTS account. Follow the given steps, complete your application, and pay the necessary renewal fee. You can choose between a 1-year, 2-year, or 3-year renewal period.

Keep in mind: If your medical condition is permanent, the system will default your renewal to a three-year term.
Medical marijuana card for minors in Illinois
In Illinois, patients below 18 years can legally access and use medical cannabis provided they are diagnosed with a recognized qualifying medical condition. Effective from January 1, 2015, Public Act 98-0775 allows minors experiencing seizures to acquire medical cannabis cards.

There's a distinction in the certification process for minors compared to adults. Minors must secure certifications from two doctors. The initial certification confirms the minor's qualifying condition after a face-to-face consultation. A second certification is needed from a different doctor who examines the minor's medical history to verify the initial diagnosis. Notably, this second doctor isn't mandated to meet the minor in person. If a minor has a terminal illness, they're exempted from this second certification.

Furthermore, a minor looking to use medical cannabis should appoint a designated caregiver. This individual should ideally be the minor's parent or legal guardian.
Sign Up
Register a caregiver with Heally in Illinois
In Illinois, adults unable to manage their own care and those under 18 can appoint caregivers to help them procure medical cannabis. An Illinois medical marijuana caregiver is chosen by a qualifying patient to legally hold, acquire from approved dispensaries, dispense, and aid in using medical cannabis on their behalf. Enrollment in the Illinois medical marijuana program is a necessity for caregivers.

For one to qualify as a caregiver in Illinois, they must:
Be at least 21 years old
Live in Illinois
Commit to assisting a patient with their medical cannabis needs
Have no convictions for offenses that are disqualifying
Serve only one qualifying patient
In line with Section 57 of the Compassionate Use of Medical Cannabis Program Act, a qualifying minor patient can appoint up to three caregivers. At least one caregiver must be a biological parent or the legal guardian of the minor. Similarly, per Section 57, patients above 18 can designate up to three main caregivers.
Sign Up
Marijuana laws in IL
In August 2013, the Compassionate Use of Medical Cannabis Pilot Program Act was enacted into law by Governor Pat Quinn, thereby legalizing medical cannabis in the state of Illinois. This legislation allowed for the growing and consumption of medical marijuana and paved the way for the creation of what is now known as the Illinois Medical Cannabis Patient-Registry Program (MCPP) . Through this program, eligible patients can use medical marijuana to address particular health issues.

To secure a medical marijuana card in Illinois, one must initiate an online application. However, the state has set specific eligibility criteria and qualifying health conditions for those wanting to join the medical marijuana program.

To be eligible for a standard medical marijuana card in Illinois, one must be at least 18 years old and must not:
Possess a school bus driver permit or a commercial driver's license
Serve as an active law enforcement official, probationary officer, corrections officer, or firefighter
Before diving into the application, ensure you have:
A physician's written verification diagnosing an eligible condition
A jpeg formatted, passport-sized photo against a plain white backdrop
Two distinct documents confirming Illinois residency, such as utility bills, state-issued ID or driver's license, bank statements, or voter ID
Evidence of identity
Medical documentation from a Veterans Affairs facility, if relevant
In Illinois, both registered medical marijuana patients and their designated caregivers are allowed to grow up to five marijuana plants at their residences. Each of these plants should not exceed a height of 5 inches. The area designated for cultivation should be secure, enclosed, and shielded from public view. Plant cultivation by registered individuals or caregivers should be limited to either property they own or properties where they have secured the owner's permission.
How does Heally help you get a marijuana card in Illinois
Heally is a reputable telemedicine platform that enables Illinois patients to make appointments with authorized doctors for medical marijuana evaluations. Patients can complete the entire process from the convenience of their own homes or in person. Heally's offerings fully abide by Illinois state law, and all of its doctors are approved participants in the state's Medical Cannabis Pilot Program.

Patients who obtain an MMJ card through the Heally platform can use it at licensed dispensaries in Illinois, but it may not be valid in other states with medical cannabis programs. Patients should check with individual states to determine if their Illinois MMJ card will be accepted.

Doctors on the Heally platform offer a variety of benefits for patients in Illinois, including convenient appointments, quick and easy access to licensed physicians, and affordable pricing for evaluations. Patients can also receive ongoing support and guidance from a team of medical professionals on the heally platform.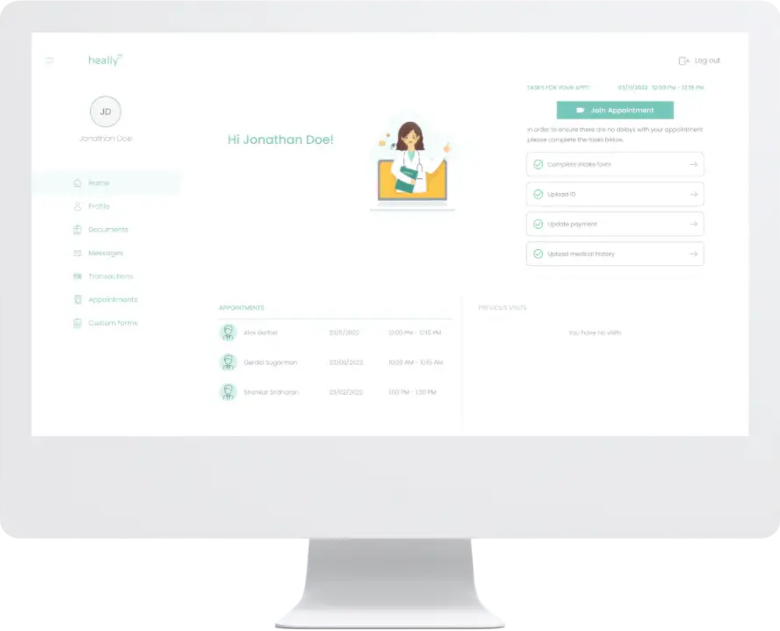 Why choose Heally?
If you're considering applying for a medical marijuana card in Illinois, Heally is a trusted platform that can help. Here are six reasons why you should choose Heally to get your MMJ card:
With Heally, you can complete your medical marijuana evaluation in the most convenient way. Heally will connect you with a reputable, certified doctor online or in your area.
Heally works with licensed physicians who are registered with the Illinois Medical Cannabis Pilot Program. You can trust that you're getting a legitimate evaluation from a qualified medical professional.
Heally offers competitive pricing for medical marijuana evaluations.
Heally's online application process is straightforward and easy to navigate. You can complete your application in as little as 20 minutes.
A team of medical professionals on the heally platform are available to provide ongoing support and guidance, even after you've received your MMJ card.
Heally's platform is fully compliant with Illinois state law, and its physicians follow all state guidelines for medical marijuana evaluations. You can trust that you're getting a legitimate and legal MMJ card through Heally.
Cannabis types in IL
Sativa, indica, and hybrid are the three main types of cannabis strains that are available in Illinois. Sativa strains are popular during the daytime because of their energizing and uplifting effects. On the other hand, indica strains are more calming and are frequently used to aid in sleep and anxiety. Sativa and indica are combined in hybrid strains, which can result in a variety of effects depending on the variety.

Other cannabis products available in Illinois include flower, concentrates, edibles, tinctures, topicals, and more. The patients can select the product that best meets their needs because these products come in various THC and CBD ratios. It is significant to remember that all cannabis products sold in Illinois must be examined for THC and CBD content and accurately labeled, along with any additional ingredients or allergens. To find out which cannabis product and strain is best for their unique medical condition, patients should always speak with a licensed doctor or the dispensary staff.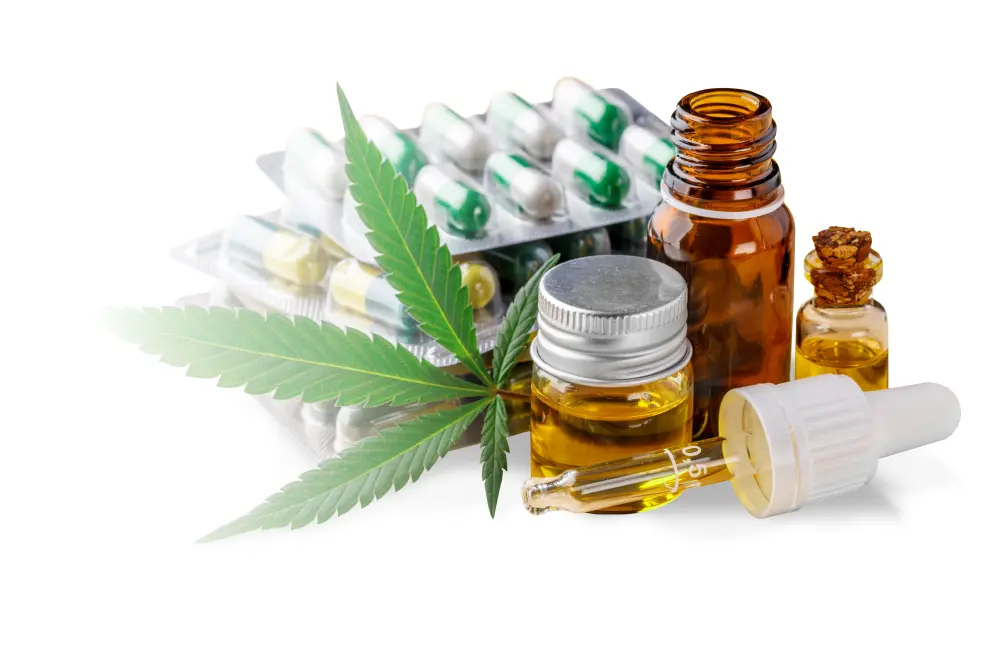 Marijuana doctor near you
We are here to guide you through all the registration steps, so you'll get your cannabis card in IL fast and easily. Register with Heally and get a personal consultation on how to get an MMJ card in Illinois.
FAQ for medical marijuana cards and marijuana laws in IL
How do I apply for a medical marijuana card in Illinois online?
To apply for a medical marijuana card in Illinois online, visit the Illinois Department of Public Health's website and complete the application process. Alternatively, you can use a platform like Heally to streamline the application process.
Does Illinois accept out-of-state MMJ cards?
Illinois does not currently accept out-of-state medical marijuana cards.
What are Illinois' weed laws?
Illinois weed laws allow for the use of medical marijuana for qualifying patients who have received a medical marijuana card. The recreational use of marijuana is also legal for individuals aged 21 and over.
What is the price of a cannabis card in Illinois?
The price of a medical marijuana card in Illinois varies depending on several factors, including whether you are a veteran or a senior citizen. The standard fee for a medical marijuana card in Illinois is $100 for a one-year card or $200 for a two-year card.
How do I qualify for a marijuana card in Illinois?
To qualify for a medical marijuana card in Illinois, you must be a resident of the state and have a qualifying medical condition as determined by a licensed physician. Qualifying conditions include cancer, HIV/AIDS, multiple sclerosis, and more.
How do I renew a cannabis card in Illinois?
To renew your medical marijuana card in Illinois, you must submit a renewal application to the Illinois Department of Public Health. The renewal fee is the same as the initial application fee.
Is cannabis legal in Illinois?
Cannabis is legal for both medical and recreational use in Illinois, but must be purchased and used in accordance with state laws and regulations.
News about cannabis in Illinois

Dr. Krasne
This information was reviewed by Dr. Krasne
Dr. Benjamin Krasne is a board-certified anesthesiologist. After attending the University of Florida, Dr. Ben matriculated to the University of Miami Miller School of Medicine. Dr. Krasne completed his residency at Jackson Memorial Hospital in 2017. Since graduating residency Dr. Krasne has worked throughout the United States as a traveling anesthesiologist while providing remote driven out-patient clinical services as well.
Last update: 08/20/2023