Louisiana Medical
Marijuana Card
Get your LA medical card without ever leaving your home.
Speak with a certified doctor instantly or schedule an appointment at your convenience to get your Louisiana Medical Marijuana Card today! Heally is the leader in connecting patients with certified doctors via safe, secure, and HIPAA-compliant telehealth services. You're only one appointment away from receiving your LA medical marijuana card.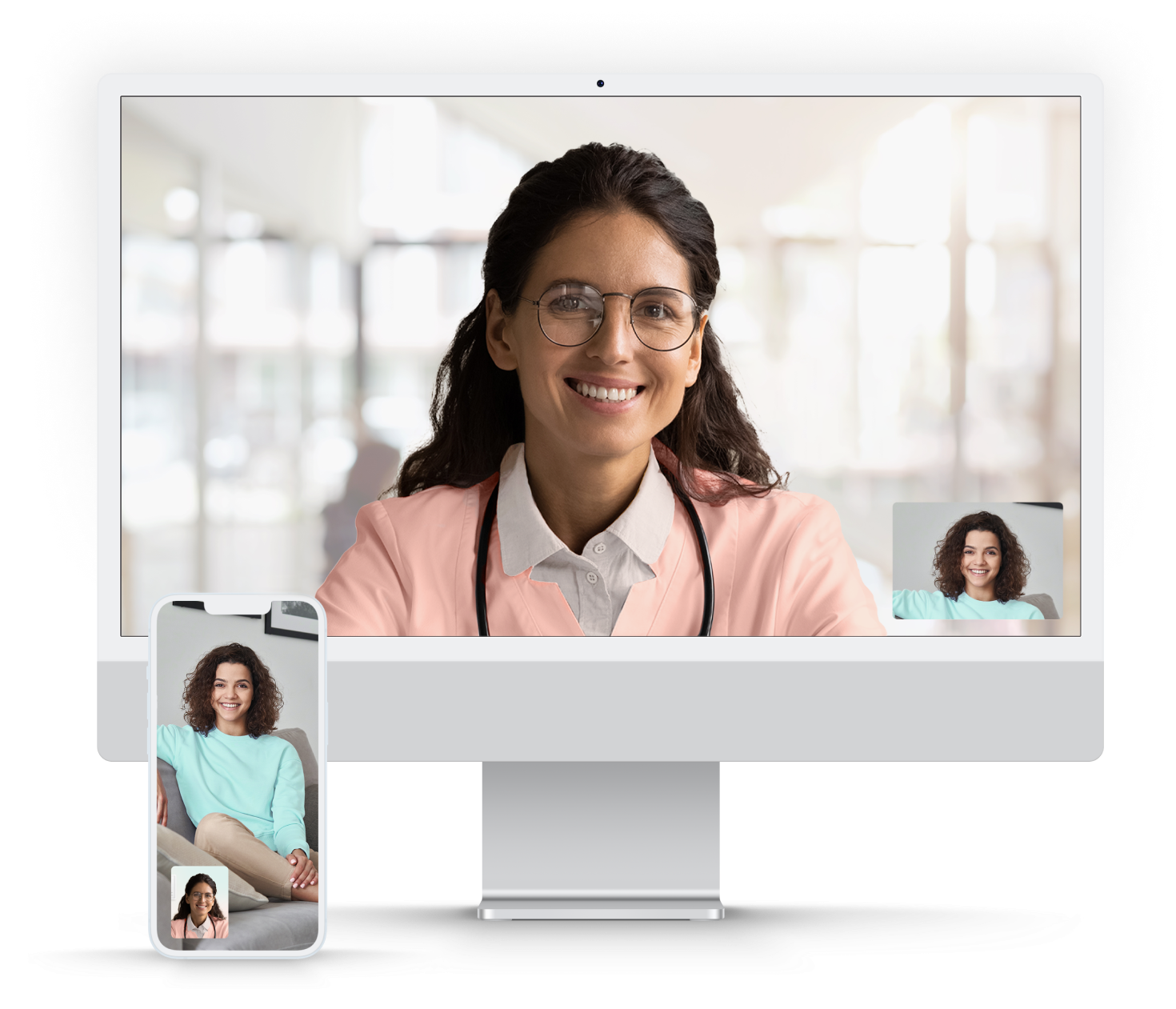 Find Out How to Get a Medical Marijuana Card in Louisiana using the Heally platform
Certified cannabis doctors are available from 8 AM – 10 PM, seven days a week, and you'll never have to wait for an appointment since everything can be done online — all you need is a cell phone or a computer. See an overview of how we make the process quick and easy.
Certified cannabis doctors are available from 8 AM – 10 PM, seven days a week, and you'll never have to wait for an appointment since everything can be done online — all you need is a cell phone or a computer.
Certified cannabis doctors are available from 8 AM – 10 PM, seven days a week, and you'll never have to wait for an appointment since everything can be done online — all you need is a cell phone or a computer. See an overview of how we make the process quick and easy.
Review Qualifying Conditions

The first thing you'll need to do is review the qualifying conditions for a medical marijuana card in Louisiana. See the list of approved conditions below.

Register with Heally

Fill out our quick intake form to get started with the LA medical card process.

Visit with Your Medical Marijuana Doctor

Book your appointment with a certified medical marijuana doctor. You can do this instantly or schedule one at your convenience.

Receive Your Louisiana Medical Marijuana Card

Your appointment will generally be about 15 minutes. The doctor will either mail your certificate to you, submit it to the State of Louisiana, or send it to your pharmacy of choice.
Hear What Our Patients
Have to Say
4.9 rating of 203 reviews
"
The best place I've found. They make the entire process easy to follow, answer all questions you may have and are always available when you need an initial recommendation or a renew.
"
Easy fast effortless process! Recommend to all!
Jan 13, 2022,
Samantha S.
"
This was so easy and quick!! Recommending to everyone I know!!
"
So Happy with the Dr who saw me AGAIN this year! He was thorough and very personable! Took time to Listen to me. Excellent response from Him and your team! Thank You for Helping Me 🥰
Nov 22, 2021,
Kimberly S.
"
Amazingly stress free and quick. Dr was great and thorough. Easiest visit ever! Thanks!
"
Fast,easy, straight to the point thank you for a efficient visit
Aug 19, 2021,
Hungchih C.
Aug 11, 2021,
Pt: I. M. 0. C.
"
Dr Badii was amazing! He heard me out, allowed me to ask questions, and answered all my questions in a very patient and professional manner. Thank you Dr Badii!
"
Very friendly doctor and easy to talk to. Didn't take long and she was understanding.
"
Vanessa Niles was very compassionate and effective in helping me in a kind, professional manner. Thank you!
"
The whole procedure from beginning to end was easy to complete. They were very helpful and professional.
"
Great experience for my first time! Highly recommend for anyone who's thinking about getting their card.
Jul 22, 2021,
Melinda . M.
"
Dr Kendrick met and exceeded exceptions as she answered each of my questions and we together made sure I completely understood instructions. Excellent communication and truly cares about my well being which tells me she'll care about yours.
"
renewed by card on your web site. Very easy to use and only takes a short time. Doctor was very nice and answered my questions.
"
Dr. Vanessa Niles is the best doctor ever! I appreciate her genuine soul, I will never forget her kindness.
Jul 21, 2021,
Anthony . I.
"
Fast , easy and my doctor was very kind glad I chose heally. Would recommend!
Jul 20, 2021,
Stephanie H.
"
Dr. Jassey has been fantastic the last two years in assisting me with my medical cannabis needs. He's thorough and provides helpful recommendations, all while making the process simple and easy for the patient. Much thanks and appreciation for Dr. Jassey and the heally+ team. Also, thanks to Jovan, whom assisted me through chat to connect to my visit.
Jul 16, 2021,
Christopher M.
"
Amazing service, the doctors are always very nice and they always listen. Never have had a problem through heally and will continue to use them as long as I have a card
Jul 13, 2021,
Danielle B.
"
Such a kind and knowledgeable doctor. She took her time reviewing my medical situation and explaining things to me and she was incredibly helpful in helping me understand the process.
"
Dr. Koffler was very helpful and personable. He explains the benefits and combinations specific to my medical needs and clarifies any questions I have.
"
Excellent, easy to understand very professional service, thank you
Jul 10, 2021,
Cheyenne B.
"
Very friendly and very fast service. I was both surprised and happy with the level of care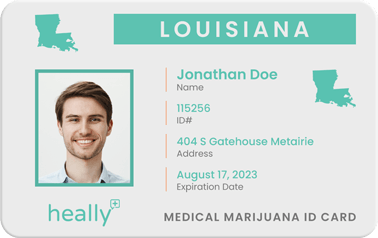 Louisiana





Talk to a Doctor Online Today
Video conference with your certified
physician completely online, from
the comfort of your home.
Book your appointment now!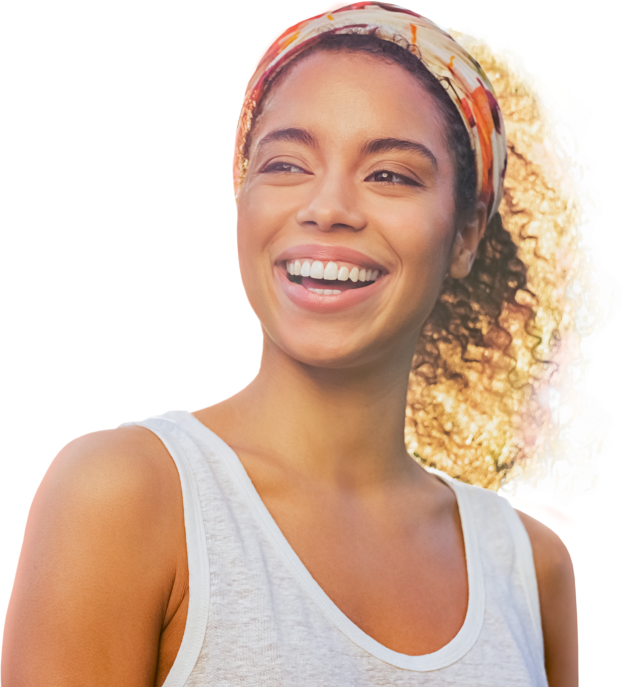 How Does Heally Help You Get a
Medical Marijuana Card In Louisiana?
If you're wondering how to get a medical marijuana card in Louisiana, Heally is here to help. When you register on our website, we will connect you with a doctor online who is certified by the Louisiana State Board of Medical Examiners. Your doctor will evaluate your condition and discuss all the potential treatment options.
The renewal process for your LA medical card can also be done 100% online.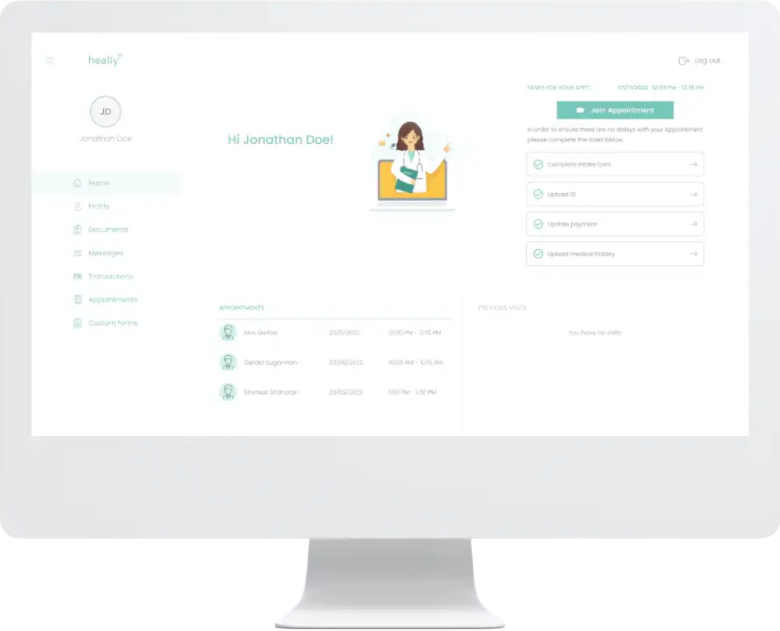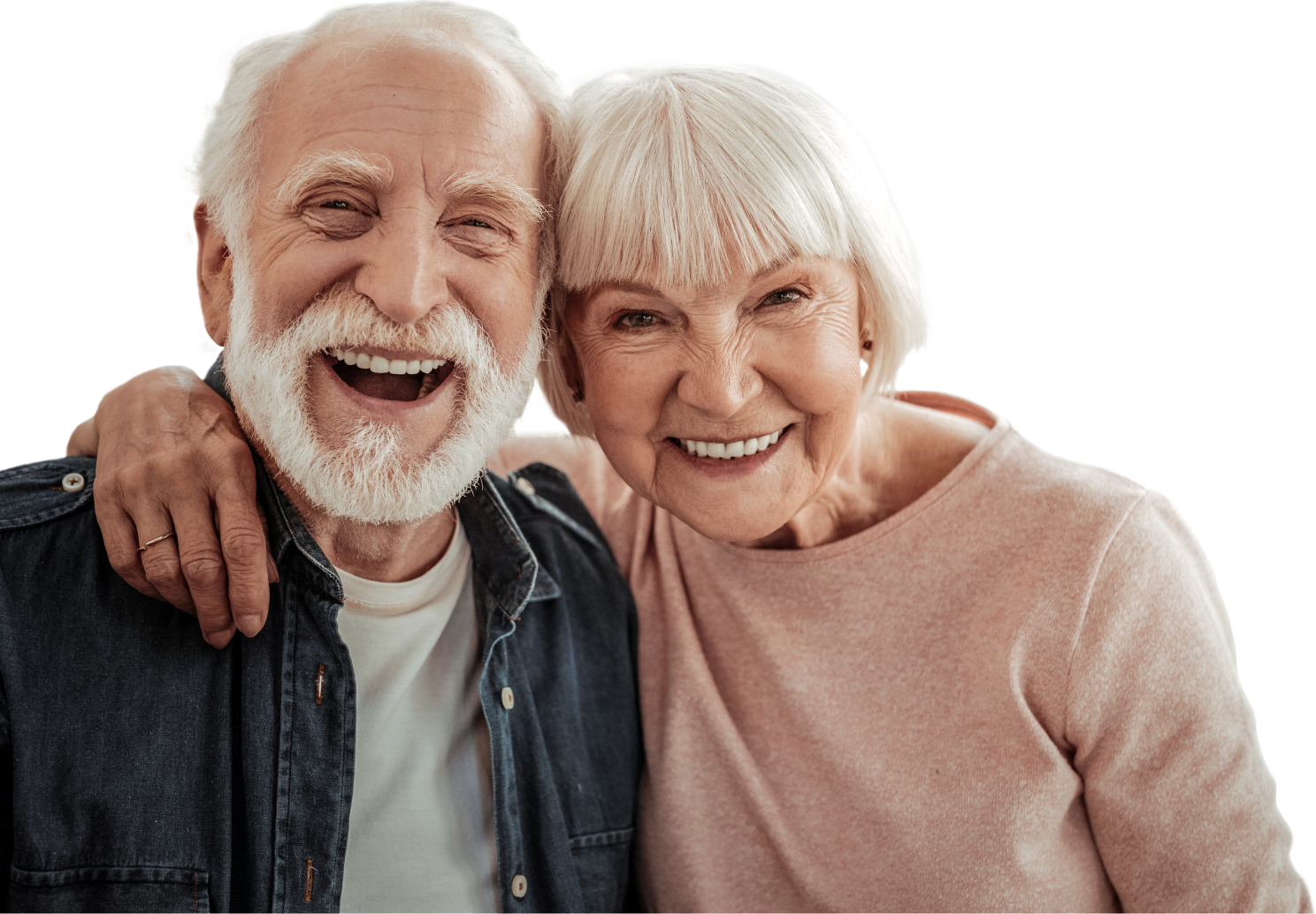 Do You Qualify for a Medical Marijuana Card in Louisiana?
The state of Louisiana has approved the following qualifying conditions for their Louisiana medical marijuana program. Only qualifying patients can be prescribed an MMJ certificate. Here is the complete list of conditions that the state of Louisiana qualifies for an LA medical marijuana card in 2022. Each individual patient is different, so check your qualifying conditions here.
Intractable pain
Alzheimer's Disease
Concussion
Destructive or physically aggressive behaviors
Motor Neuron Disease
Self-Injuring Behaviors
Traumatic brain injury
Louisiana State Process for Getting
Your Medical Marijuana Card
Once a doctor on the Heally platform approves you, you can sit back and relax while we take care of everything! Louisiana does not offer a physical medical marijuana card so there's no state paperwork. Instead, your name will be added to the statewide medical cannabis patient registry by your Heally Physician.
Heally will fax your doctor's certificate to your pharmacy of choice. There are currently nine licensed pharmacies in the state of Louisiana. If you want to change your pharmacy at any time please contact us at support@getheally.com.
You can find a list of pharmacies here.
As soon as the pharmacy receives your certificate from us, you can legally purchase medical marijuana products there*. Ensure you bring a valid form of photo identification, such as a driver's license, with you to the pharmacy.
Please note: Since the legalization of marijuana in raw or crude form (i.e. flower) in January of 2022, pharmacies are experiencing a heavy volume of new patients. This has resulted in processing delays.
Not sure if you qualify? Don't worry, if the doctor does
not approve you, you will get your money back.
Frequently Asked Questions
How Long Does it Take to Get My Medical Marijuana Card Certificate?
If you are approved for medical marijuana treatment in Louisiana, the recommending physician will add your name to a statewide medical cannabis patient registry. You'll also receive a recommendation that you can take to a state-licensed pharmacy to get your medical marijuana products. This process generally takes 2 days.
How Much Does It Cost to Get My LA Medical Marijuana Card?
The total visit and medical marijuana certification cost $200, which will not be charged if your doctor believes that your online visit failed to meet their standard of care. No hidden fees, no extra cost.
What About New Orleans, Baton Rouge, Lafayette & Bossier City
Heally helps medical marijuana patients get their certificate in any city within the state of Louisiana.
Do I Need a Physical Medical Marijuana Card in Louisiana?
There are no physical medical marijuana cards given in Louisiana. You will receive a recommendation document.
How Much Medical Marijuana Can I Purchase in Louisiana?
Patients can purchase up to 2.5 ounces of flower every two weeks in Louisiana from licensed dispensaries.
Is It Legal to Get My Medical Card Online in Louisiana?
Louisiana does not have a set process to get medical cannabis cards, meaning there is no application process. In LA, patients must get approved by going through a certified physician.
Does the State of Louisiana Have Medical Marijuana Reciprocity?
The state of Louisiana does not permit medical marijuana reciprocity for qualifying patients who have prescribed MMJ cards from any other state. In order to purchase medical marijuana in Louisiana, you must have a certificate issued by the state of Louisiana.
What to Do After You Receive Your Louisiana
Medical Marijuana Card
Louisiana is arguably one of the most vibrant states in the nation with an endless variety of things to do once you have your medical marijuana card. Whether you're lounging on the coast side or walking through the historic streets of New Orleans, Louisiana has got it all.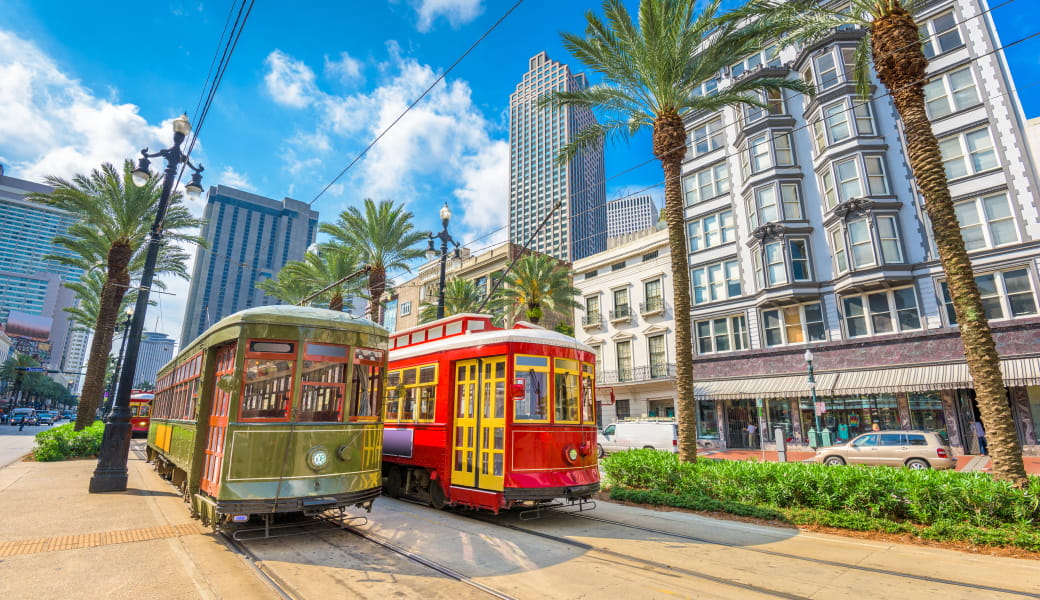 New Orleans
New Orleans may be one of the most vibrant, fun, and enjoyable cities in the nation. With a multitude of activities for everyone to enjoy, you'll always have something to do. Experience New Orleans's cultural arts by walking through the beautiful city and visiting their abundance of theaters and jazz clubs. Explore the French Quarters with all the amazing food and art the shops have to offer. This city is full of life and has endless entertainment for you once you've enjoyed your natural medicines. If you run out, feel free to stop by some of the local dispensaries in LA with your medical card to stock up on everything you need.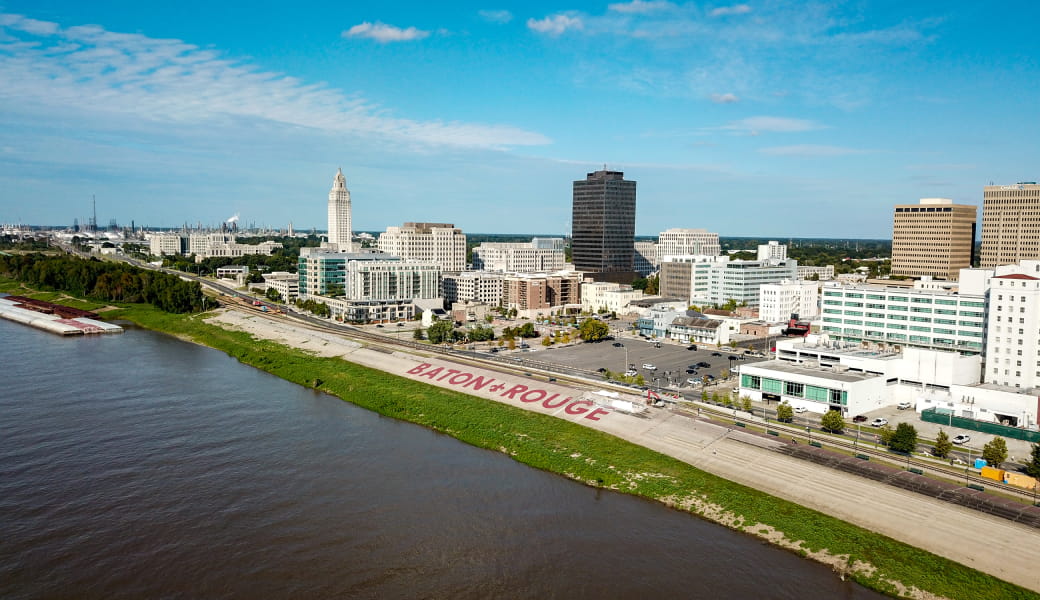 Baton Rouge
Located directly on the shore of the Mississippi River, Baton Rouge is full of activities for all to enjoy. Experience the college-like atmosphere in the town that is home to Louisiana State University. Take strolls throughout the town, visit the Capitol, and explore the campus. Once you have your LA medical marijuana card, you'll have endless fun in Baton Rouge.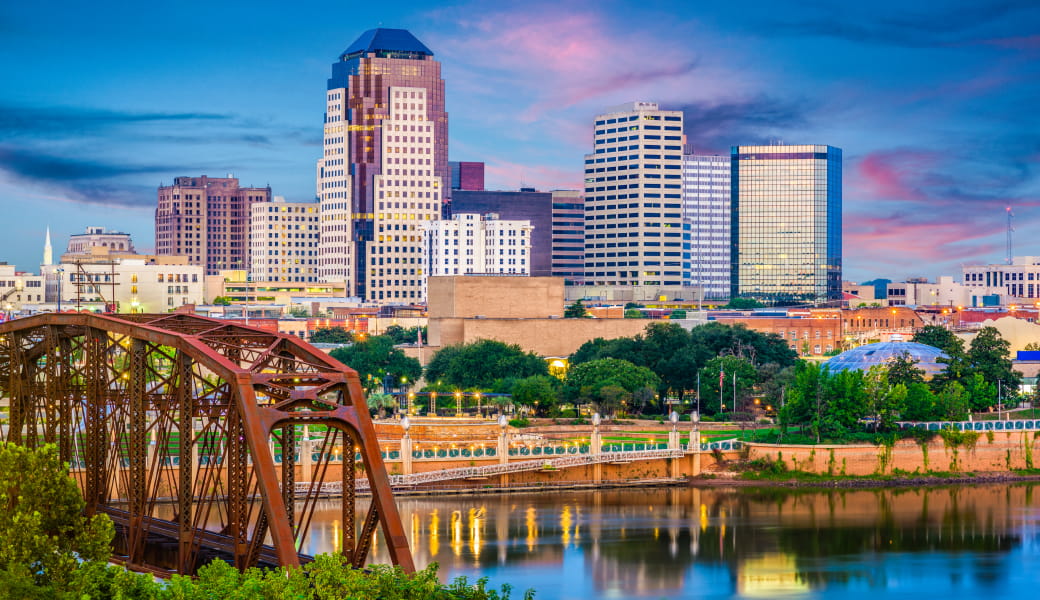 Shreveport
Shreveport is full of captivating and exciting activities, so there is surely something for everyone to enjoy. Visitors can check out the many museums full of local art, dine in local cafés, or explore the wide variety of unique shops. Although it is a fairly large city, Shreveport is also surrounded by beautiful natural landscapes. Make sure to experience this southern city full of nature…you'll absolutely love it!
Louisiana Marijuana Legalization
In 2015, Louisiana's Governor Jindal signed a bill to legalize medical marijuana. It was put into effect four years later in mid-2019. However, when medical marijuana was first sold in Louisiana it was very difficult to access. In 2020, Governor Edwards signed a bill to increase access to patients who qualify for medical marijuana cards in Louisiana.
As of today, the recreational use of marijuana is still illegal. However, in 2021, it was decriminalized and anyone in possession of fewer than 14 grams of cannabis can only be fined up to $100. At the start of 2022, Governor Edwards enacted a bill to allow smokable flowers for medical marijuana patients. Today, individuals who qualify for medical cards in LA can obtain cannabis in this form as well as oils and tinctures. In contrast with other states, Louisiana remains to have some of the more unyielding regulations in regards to the use and possession of marijuana.
Check Out Our Blog To Learn More About Medical
Marijuana Cards in Louisiana