Get a marijuana card online in Maine
Apply for the MMJ medical card in Maine in 15 minutes. Schedule a consultation online with licensed doctors face-to-face and receive a medical evaluation. It is easy to get a cannabis card in ME: register with Heally, visit a doctor, and get your MMJ certification in person or by email.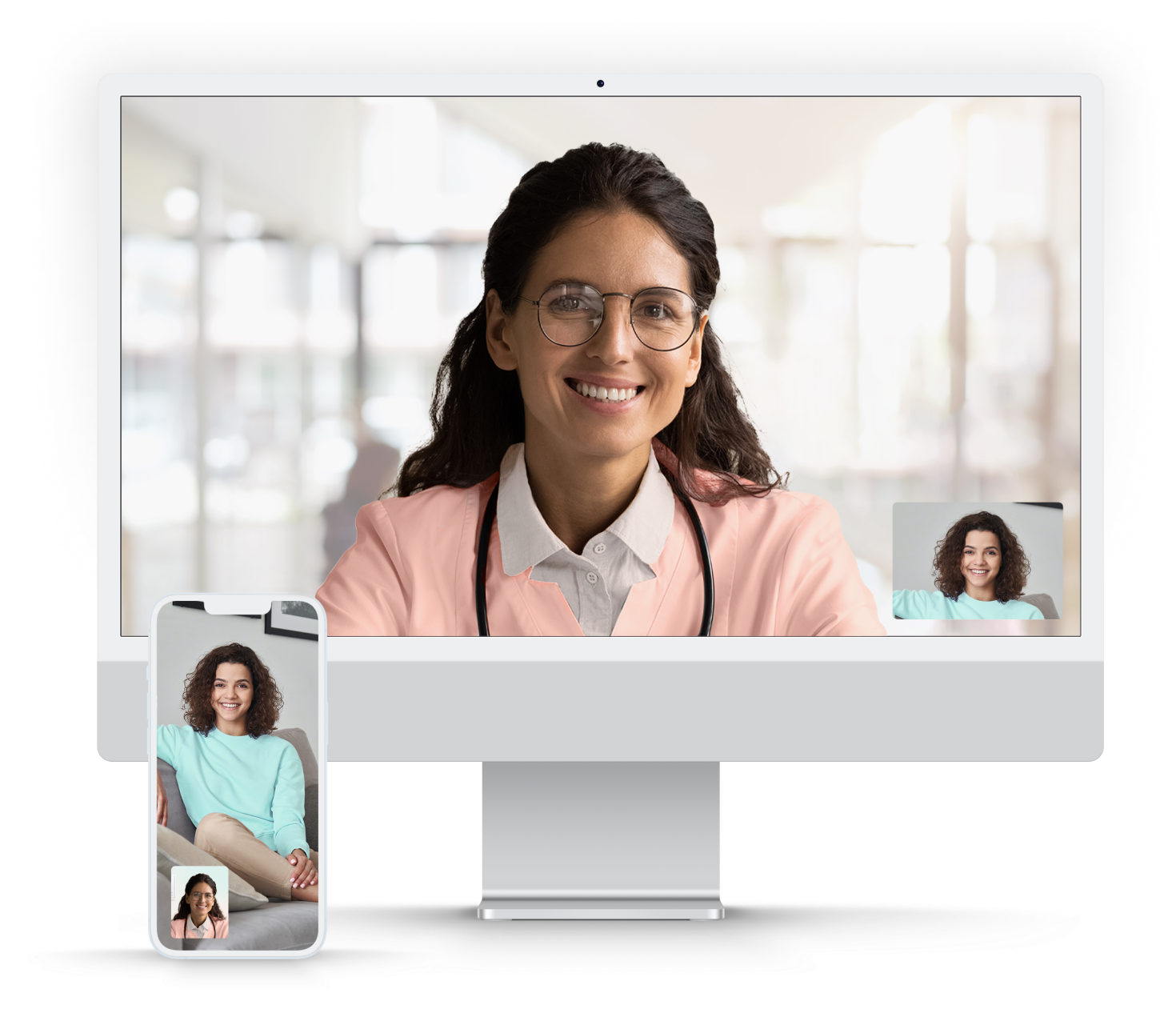 How to get a medical marijuana card in ME?
Consultations with licensed marijuana doctors are available from 8 am to 10 pm, 7 days a week, and everything can be scheduled online. Heally makes the process of getting an MMJ card fast and easy.
Check Your Qualifying Conditions in ME

The first thing you'll need to do is review the qualifying conditions for a medical marijuana card in Maine. See the list of approved conditions below. If you suppose, that you are diagnosed with one of the conditions on the list, begin your medical marijuana journey with us.

Register with Heally

Fill out our quick intake form to get started with the Maine medical card process. Registration on the Heally platform grants you access not only to scheduling appointment possibilities but also to the wide range of educational, legal, and scientific materials about medical marijuana in Maine.

Visit Consultation With Your Medical Marijuana Doctor

Book your appointment with a certified medical marijuana doctor. Heally connects you with medical marijuana specialists in the most convenient way. Receive a holistic approach without rapturing your schedule!

Receive Your Medical Marijuana Card in ME

Your appointment will generally be about 15 minutes. The doctor will go through your ualifying conditions and explain your options.
Once you have registered with Heally and approved by the doctor, you will need to pay the fee for issuing a card and scheduling an appointment. The price and the duration of your medical marijuana card in Maine specify by your healthcare provider.
Maine State Process
Being A Medical Marijuana Patient in Maine:
There's nothing left for you to do except wait to receive your doctor's certificate in the mail. A physician will print it on tamper-proof paper and send it to you very soon. You can expect to receive it within 5-7 days.
Once it arrives, you can use your certificate to legally purchase cannabis products from a licensed dispensary.
Please remember that you must bring the hard copy of your certificate and some ID with you in order to make a purchase at the dispensary.
Testimonials from patients who got MMJ cards with us
4.9 rating of 631 reviews
"
The best place I've found. They make the entire process easy to follow, answer all questions you may have and are always available when you need an initial recommendation or a renew.
"
Easy fast effortless process! Recommend to all!
Jan 13, 2022,
Samantha S.
"
This was so easy and quick!! Recommending to everyone I know!!
"
So Happy with the Dr who saw me AGAIN this year! He was thorough and very personable! Took time to Listen to me. Excellent response from Him and your team! Thank You for Helping Me 🥰
Nov 22, 2021,
Kimberly S.
"
Amazingly stress free and quick. Dr was great and thorough. Easiest visit ever! Thanks!
"
Fast,easy, straight to the point thank you for a efficient visit
Aug 19, 2021,
Hungchih C.
Aug 11, 2021,
Pt: I. M. 0. C.
"
Dr Badii was amazing! He heard me out, allowed me to ask questions, and answered all my questions in a very patient and professional manner. Thank you Dr Badii!
"
Very friendly doctor and easy to talk to. Didn't take long and she was understanding.
"
Vanessa Niles was very compassionate and effective in helping me in a kind, professional manner. Thank you!
"
The whole procedure from beginning to end was easy to complete. They were very helpful and professional.
"
Great experience for my first time! Highly recommend for anyone who's thinking about getting their card.
Jul 22, 2021,
Melinda . M.
"
Dr Kendrick met and exceeded exceptions as she answered each of my questions and we together made sure I completely understood instructions. Excellent communication and truly cares about my well being which tells me she'll care about yours.
"
renewed by card on your web site. Very easy to use and only takes a short time. Doctor was very nice and answered my questions.
"
Dr. Vanessa Niles is the best doctor ever! I appreciate her genuine soul, I will never forget her kindness.
Jul 21, 2021,
Anthony . I.
"
Fast , easy and my doctor was very kind glad I chose heally. Would recommend!
Jul 20, 2021,
Stephanie H.
"
Dr. Jassey has been fantastic the last two years in assisting me with my medical cannabis needs. He's thorough and provides helpful recommendations, all while making the process simple and easy for the patient. Much thanks and appreciation for Dr. Jassey and the heally+ team. Also, thanks to Jovan, whom assisted me through chat to connect to my visit.
Jul 16, 2021,
Christopher M.
"
Amazing service, the doctors are always very nice and they always listen. Never have had a problem through heally and will continue to use them as long as I have a card
Jul 13, 2021,
Danielle B.
"
Such a kind and knowledgeable doctor. She took her time reviewing my medical situation and explaining things to me and she was incredibly helpful in helping me understand the process.
"
Dr. Koffler was very helpful and personable. He explains the benefits and combinations specific to my medical needs and clarifies any questions I have.
"
Excellent, easy to understand very professional service, thank you
Jul 10, 2021,
Cheyenne B.
"
Very friendly and very fast service. I was both surprised and happy with the level of care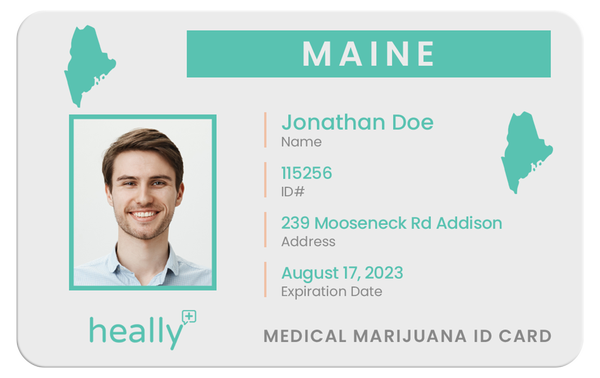 Maine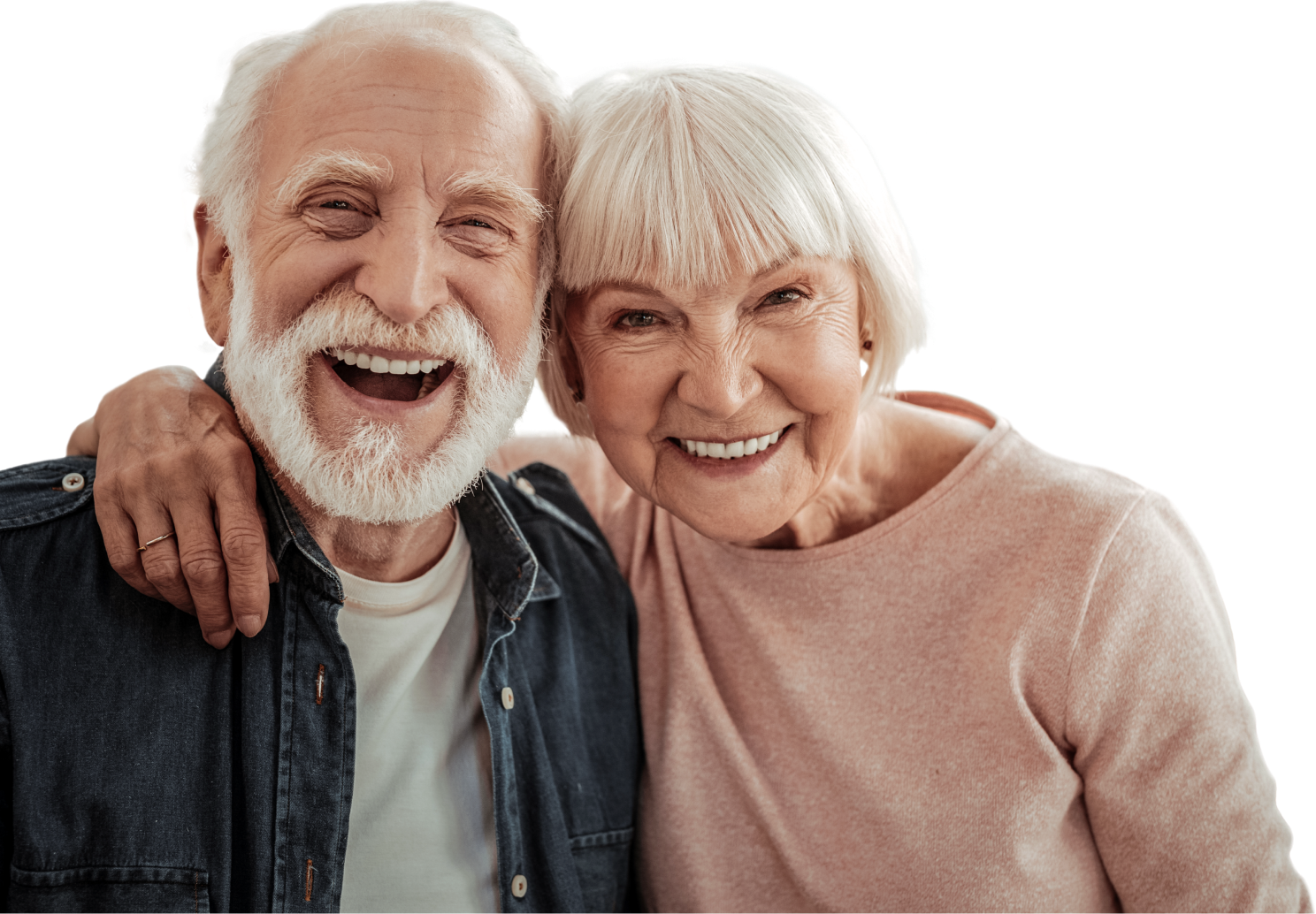 Qualifying conditions for getting MMJ card in Maine
Maine has established guidelines to regulate the use of medical marijuana for therapeutic purposes. Under the Rules Governing the Maine Medical Use of Marijuana, specifically in Section 3, the state outlines a list of medical conditions for which patients might be eligible for marijuana treatment. These conditions include:
Hepatitis C
Crohn's disease
Nail-patella syndrome
Intractable pain, which refers to pain that is not easily managed with standard treatment methods
Severe nausea
Seizures, especially those related to epilepsy
Intense muscle spasms
Not sure if you qualify? Don't worry, if the doctor does
not approve you, you will get your money back.
Renew your MMJ card in Maine
Under the Maine Medical Use of Marijuana Act guidelines, the validity period of a patient's MMJ certification is determined by the recommended healthcare professional. However, it's important to note that all MMJ certifications in Maine have a maximum validity of one year. If you're a registered medical marijuana patient in Maine and wish to continue your treatment, you'll need to schedule a consultation with an authorized medical practitioner. Upon evaluation, if the practitioner believes medical marijuana remains beneficial for you, they can provide a renewed certification.

For a hassle-free renewal process, Heally can guide you. Simply arrange a consultation with a certified doctor. They will evaluate your eligibility for renewal and, if deemed appropriate, will issue a new certification.
Medical marijuana card for minors in ME
The Maine Medical Use of Marijuana Act has provisions that permit individuals below 18 years of age to access marijuana for therapeutic purposes. This ensures that even minors can benefit from the potential medicinal properties of marijuana when deemed appropriate.

However, there are necessary precautions in place. Prior to granting a medical marijuana certification to a minor, the healthcare professional is mandated to discuss with both the young patient and their parent or legal guardian. They are to be comprehensively briefed about the potential risks as well as the benefits associated with medical marijuana usage. This ensures informed decision-making and promotes patient safety.
Sign Up
Register a caregiver with Heally in Maine
The Maine Medical Use of Marijuana Act has specific provisions regarding medical marijuana caregivers. These individuals play an essential role in assisting registered medical marijuana patients, helping them with the preparation and, when needed, the administration of cannabis-based products. Additionally, as stipulated by Section 2423-A(2) of the Maine Revised Statutes, caregivers have the authority to grow marijuana plants for their designated patients and provide them with cannabis products.

For one to become a caregiver in Maine, there are certain prerequisites and processes in place. Firstly, any aspiring caregiver should be at least 21 years old and have a clear record, free of drug-related convictions. Before they can commence their roles, they must undergo a registration process with the Maine Office of Cannabis Policy (OCP) and secure a caregiver registry identification card. It's important to note that the OCP doesn't automatically match caregivers with patients. Instead, registered medical marijuana patients have the privilege to identify and name their caregivers. Moreover, the Maine Medical Use of Marijuana Act is flexible regarding the patient load, not setting a specific limit on the number of patients a caregiver can support in the state.
Sign Up
Marijuana laws in Maine
The journey of legalizing medical cannabis in Maine began on November 2, 1999, when the citizens voted in favor of Question 2. This ballot initiative paved the way for the use of medical cannabis for specific medical conditions. A decade later, in November 2009, another significant stride was made when Question 5 (LD 975) was passed. This not only broadened the scope of medical conditions eligible for marijuana treatment but also authorized the establishment of medical marijuana dispensaries. Overseeing all of these regulations is the Maine Medical Use of Marijuana Program (MMMP), which falls under the jurisdiction of the Office of Cannabis Policy (OMP) within the Maine Department of Administrative and Financial Services (DAFS).

In Maine, medical marijuana caregivers are subjected to varying application fees based on their cultivation scale. The fee structure is:
$240 for those producing up to six mature and 12 immature cannabis plants.
$480 for up to 12 mature and 24 immature plants.
$720 for a maximum of 18 mature and 36 immature plants.
$960 for cultivation involving up to 24 mature and 48 immature plants.
$1,200 for a limit of 30 mature and 60 immature plants.
Additionally, according to Section 2423-A of the Maine Revised Statutes, registered medical marijuana patients have the liberty to cultivate up to six mature cannabis plants, 12 immature plants, and a limitless count of marijuana seedlings at their residences. Furthermore, registered dispensaries in the state can provide up to 2.5 ounces of cannabis products to an individual patient in a single transaction.
How does Heally help you get a marijuana card in Maine?
Heally is a reputable telemedicine company that allows patients to recieve medical marijuana assessments in Maine. You have the possibility to schedule an appointment and receive your MMJ card online.

The state of Maine mandates a physical examination with a healthcare provider at least once a year to maintain an active medical card so patients can use Heally's services to renew their medical cards. Our platform will connect you with a board-certified doctor to overcome an assessment.

As each state has its own medical marijuana laws, patients who obtain an MMJ card from Heally can only use it within the state of Maine. However, Heally has a lot to offer Maine patients, including affordability, accessibility, and convenience. From the comfort of their own homes, patients can set up an appointment and then meet and consult with a physician.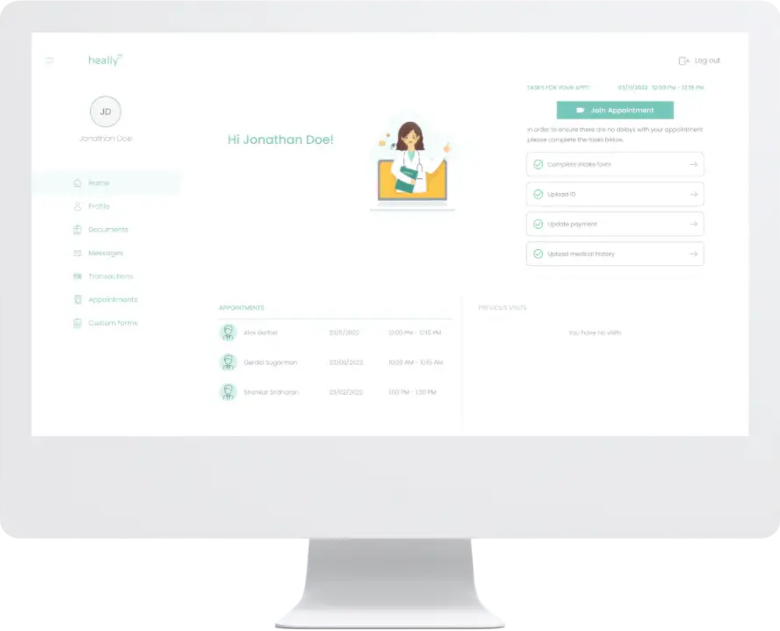 Why choose Heally?
Heally provides an easy and accessible way for patients to get a medical marijuana card in Maine. Without having to leave their homes or take time off from work, patients can schedule an appointment online. Then, meet and consult with a qualified doctor in the chosen time gap. This will significantly help those who reside in rural areas or may find it challenging to leave their homes designated by healthcare provider time.
Heally's services are affordable, with no hidden fees or additional costs. Patients can apply for a medical marijuana card in Maine for a reasonable price, which includes the cost of the consultation with a licensed physician. This is a great option for patients who may not have insurance or cannot afford the high costs of traditional healthcare providers.
On Heally, patients can quickly obtain their medical marijuana card in Maine. Patients can anticipate receiving their card in a few days following their consultation with a licensed physician. In contrast to conventional healthcare providers, where the procedure may take weeks or even months, this is much faster.
Patients who require renewal services for their Maine medical marijuana card can also get them from Heally. Patients can quickly and easily renew their cards and consult with a qualified doctor. Patients who might have trouble making appointments or traveling to conventional healthcare providers will benefit significantly from this option.
Heally is a trusted platform with a team of licensed physicians who specialize in medical marijuana evaluations. Patients can trust that they will receive high-quality care and advice from experienced professionals. Additionally, Heally takes patient privacy and security seriously, ensuring that all patient information is kept confidential and secure.
Overall, Heally is a great option for patients in Maine who need a medical marijuana card. With its convenience, affordability, quick turnaround, renewal services, and trusted platform, patients can feel confident and comfortable applying for a medical marijuana card through Heally's platform.
Cannabis types in Maine
There are many different cannabis strains, including indica, sativa, and hybrids, that can be found in Maine. Indica strains are frequently used in the evenings or right before bed because they have a calming and relaxing effect. Sativa strains are preferred for daytime use because of their uplifted and energizing effects. Indica and Sativa strains are combined to create hybrid strains, which have a more moderate and well-balanced effect.

In addition to these fundamental divisions, there are numerous distinct strains, each with its own characteristics and effects. For example, some strains are high in CBD, which is known for its anti-inflammatory and pain-relieving properties, while others are high in THC, which is the psychoactive compound responsible for the "high" associated with cannabis use.

Some popular strains in Maine include Blue Dream, Sour Diesel, and Granddaddy Purple. Overall, there is a wide range of cannabis types available in Maine, making it easy for patients to find the strain that best suits their needs.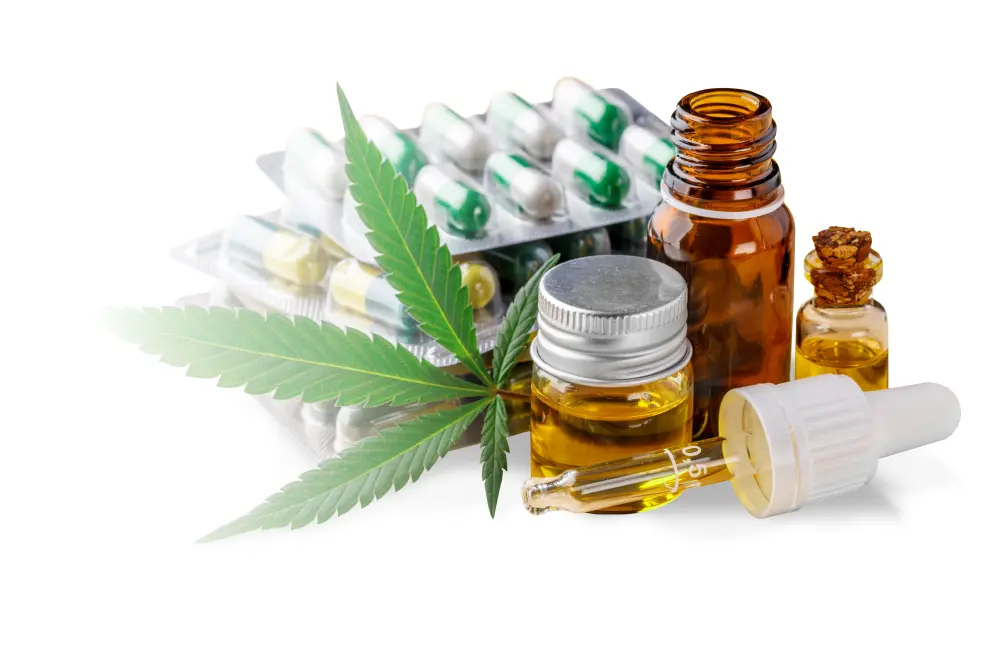 Marijuana doctor near you
We are here to guide you through all the registration steps, so you'll get your cannabis card in ME fast and easily. Register with Heally and get a personal consultation on how to get an MMJ card in Maine.
Frequently asked questions about marijuana cards
How to apply for a medical marijuana card in Maine online?
You may schedule your appointment online at any time. However, receiving a medical marijuana card requires a personal meeting with a healthcare provider. After the session, you may receive your card in writing or online.
Does Maine accept out-of-state MMJ cards?
Maine does accept out-of-state MMJ cards, but only for patients with qualifying medical conditions recognized under Maine law.
What are Maine marijuana laws?
Maine's marijuana laws allow for both medical and recreational cannabis use, with different regulations for each.
What is the price of a cannabis card in Maine?
The price of a cannabis card in Maine varies depending on the certification service, but it typically ranges from $50 to $200.
How to qualify for a marijuana card in Maine?
To qualify for a marijuana card in Maine, you must have a qualifying medical condition recognized under Maine law and obtain a certification from a licensed physician.
How to renew a cannabis card in Maine?
To renew a cannabis card in Maine, you must submit a renewal application and obtain a new certification from a licensed physician every year.
Is cannabis legal in Maine?
Cannabis is legal in Maine for both medical and recreational use, but there are regulations in place for both types of use.
News about cannabis in ME

Dr. Krasne
This information was reviewed by Dr. Krasne
Dr. Benjamin Krasne is a board-certified anesthesiologist. After attending the University of Florida, Dr. Ben matriculated to the University of Miami Miller School of Medicine. Dr. Krasne completed his residency at Jackson Memorial Hospital in 2017. Since graduating residency Dr. Krasne has worked throughout the United States as a traveling anesthesiologist while providing remote driven out-patient clinical services as well.
Last update: 08/20/2023