Get a marijuana card online in Massachusetts
Apply for the MMJ medical card in Massachusetts in 15 minutes. Schedule a consultation with licensed doctors via our HIPAA-compliant telehealth services. It is easy to get a cannabis card in MA: register with Heally, visit a doctor online and get your temporary MMJ certification by email to access treatment legally right away. You'll receive the physical copy of your MMJ card in 14 days by mail.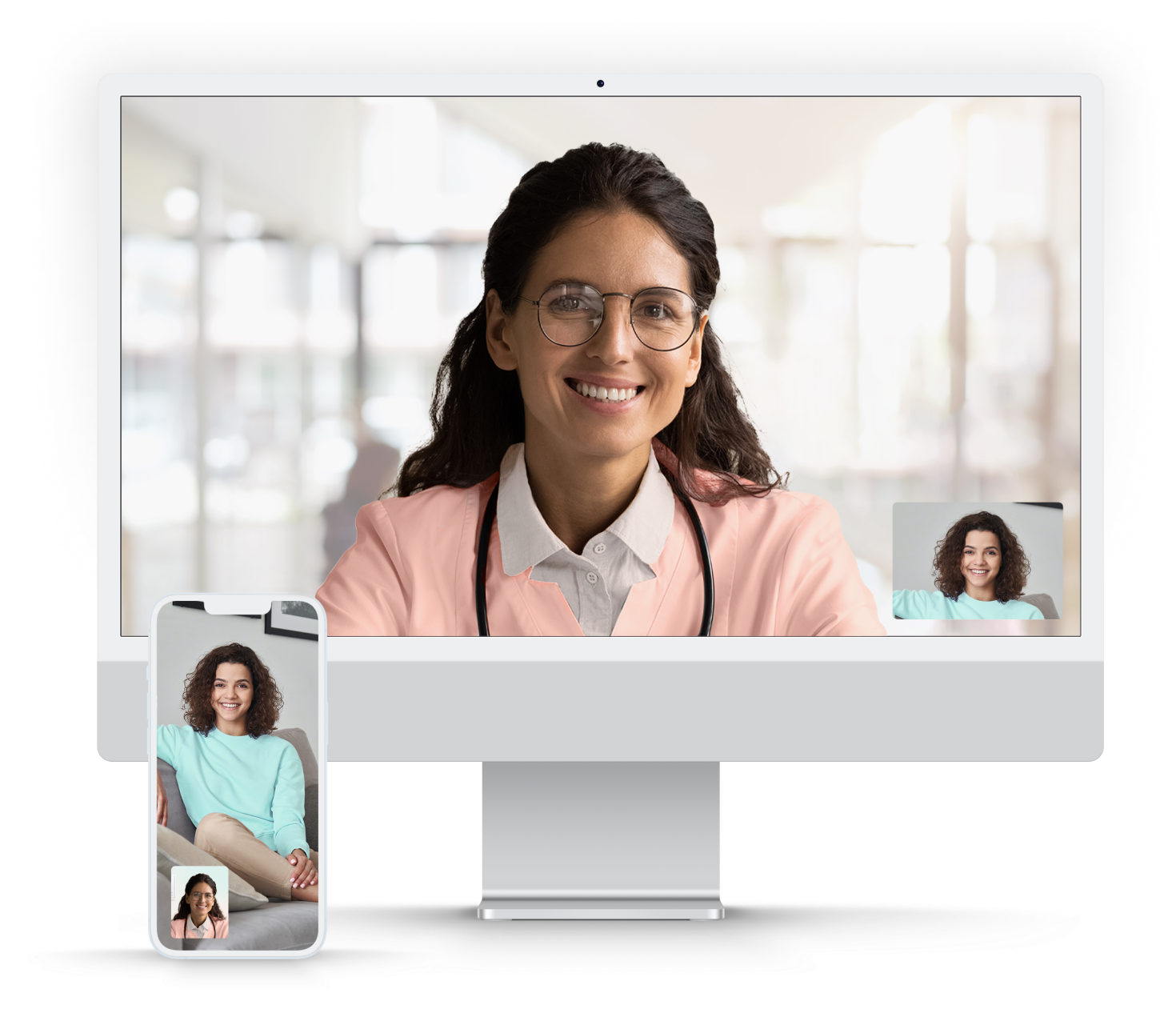 How to get a medical marijuana card in Massachusetts?
You can connect to marijuana doctors from 8 AM to 10 PM every day. Schedule a consultation at a convenient time. Heally makes it easy to get a marijuana card in MA in 15 minutes with a 4-step registration process. See the step-by-step instructions below on how to get a medical marijuana card in Massachusetts
Review Qualifying Conditions

The first thing you'll need to do is review the qualifying conditions for a medical marijuana card in Massachusetts. See the list of approved conditions below. Still not sure whether you qualifying? Don't you worry. Your doctor will answer all your questions and support you on your way to an MMJ card in MA

Register with Heally

Fill out our quick intake form to get started with the MA medical card process. With Heally, you will receive not only access to high-quality health services but also educational and informational support. Stay with us to be on the same page with legal changes about medical marijuana in Massachusetts.

Visit Online Your Medical Marijuana Doctor

Book your appointment with a certified medical marijuana doctor. You can do this instantly or schedule one at your convenience. Prepare your existing medical records and questions, which you want to clarify for yourself.

Receive Your Medical Marijuana Card in MA

Your appointment will generally be about 15 minutes. You will receive your medical certification for medical marijuana treatment end recommendations. When you are approved, you are able to print out a temporary MMJ card while waiting for a physical copy via mail.
Once you have registered with Heally and approved by the doctor, you will need to log in to your Massachusetts medical marijuana program online portal and pay the state fee of $10 if you lost your previous card. Your Massachusetts medical marijuana card is valid for 52 weeks.
Massachusetts State Process for Getting Your Medical Marijuana Card
Heally makes getting your Massachusetts medical card easy. The first step is to have your identification ready.
Valid forms of identification include:
A Massachusetts driver's license
Massachusetts ID card
A U.S. passport and another document that proves your residency in Massachusetts
A U.S. military ID and another document that proves your residency in Massachusetts.
If you are not using a Massachusetts-issued driver's license or ID, you must also have another phonograph of yourself. Once you have your identification, follow the steps below to obtain your Massachusetts medical card.

Step 1:
Scan your ID. Make sure the photograph has a minimum resolution of 400 pixels wide by 360 pixels long, is in .jpg format, and is less than 2MB. All other documents should also be in .jpg or PDF format and less than 2MB.
Step 2:
Visit the Medical Use of Marijuana Online System at https://patient.massciportal.com. Click "Create an Account," then enter your name and contact info at "User Information." Agree to the Terms and Conditions, then pass the CAPTCHA and click "Create an Account." Next, you should receive an email asking you to confirm your email address. Click the link to proceed to the login page. Make sure to keep your username and password, because you will need them to renew your Massachusetts medical card.
Step 3:
Enter your username and password and click "Login" to access the system.
Step 4:
Click "Register as an Adult Patient"
Step 5:
Enter the four identification fields and click "Proceed." When it asks for a PIN number, you will input the PIN you received after you were certified by a qualifying health care provider.
Step 6:
Continue to the instructions page. Review all the information provided and click "Proceed"
Step 7:
Enter your information in the fields with the red asterisk. It will ask for your mother's maiden name and gender, mailing address, residential address, and information about your identification. Keep in mind that if using a Massachusetts ID, your residential address must match what's on the ID. If you are homeless, there is a box you can check to claim this status. Read through the Attestations and click the box to agree, then press "Proceed."
Step 8:
Continue to the "Valid Forms of Identification" Page. Enter the expiration date of your ID and upload the scanned photo by pressing "Choose File" and "Browse"
If you are using a Military ID or US Passport, you will proceed to the "Proof of Massachusetts Residency Page." Upload a copy of the document by pressing "Choose File" and "Browse", then click "Proceed."
If you did not use a Massachusetts Driver's License, you will need to upload a photo. Upload the photo by clicking "Choose File" and "Browse." Once uploaded, it should appear under the "My Uploaded Photo" section. Then click "Proceed."
Step 9:
If everything was uploaded correctly, you will be brought to the "Review and Submit Application Page". Review all the information and make any changes by clicking the correct field on the right side of the screen or by clicking "Back." If everything looks correct, click "Submit"
Step 10:
You will then be brought to a home screen and your application will be reviewed by the Medical Use of Marijuana Program. You will be notified by email regarding the status. If approved, you will receive a temporary paper program ID, which you can print and use as soon as you receive confirmation. A plastic ID will be shipped to you sometime within the next 42 days, which is when the paper ID expires.
Testimonials from patients who got MMJ cards with us
4.9 rating of 631 reviews
"
The best place I've found. They make the entire process easy to follow, answer all questions you may have and are always available when you need an initial recommendation or a renew.
"
Easy fast effortless process! Recommend to all!
Jan 13, 2022,
Samantha S.
"
This was so easy and quick!! Recommending to everyone I know!!
"
So Happy with the Dr who saw me AGAIN this year! He was thorough and very personable! Took time to Listen to me. Excellent response from Him and your team! Thank You for Helping Me 🥰
Nov 22, 2021,
Kimberly S.
"
Amazingly stress free and quick. Dr was great and thorough. Easiest visit ever! Thanks!
"
Fast,easy, straight to the point thank you for a efficient visit
Aug 19, 2021,
Hungchih C.
Aug 11, 2021,
Pt: I. M. 0. C.
"
Dr Badii was amazing! He heard me out, allowed me to ask questions, and answered all my questions in a very patient and professional manner. Thank you Dr Badii!
"
Very friendly doctor and easy to talk to. Didn't take long and she was understanding.
"
Vanessa Niles was very compassionate and effective in helping me in a kind, professional manner. Thank you!
"
The whole procedure from beginning to end was easy to complete. They were very helpful and professional.
"
Great experience for my first time! Highly recommend for anyone who's thinking about getting their card.
Jul 22, 2021,
Melinda . M.
"
Dr Kendrick met and exceeded exceptions as she answered each of my questions and we together made sure I completely understood instructions. Excellent communication and truly cares about my well being which tells me she'll care about yours.
"
renewed by card on your web site. Very easy to use and only takes a short time. Doctor was very nice and answered my questions.
"
Dr. Vanessa Niles is the best doctor ever! I appreciate her genuine soul, I will never forget her kindness.
Jul 21, 2021,
Anthony . I.
"
Fast , easy and my doctor was very kind glad I chose heally. Would recommend!
Jul 20, 2021,
Stephanie H.
"
Dr. Jassey has been fantastic the last two years in assisting me with my medical cannabis needs. He's thorough and provides helpful recommendations, all while making the process simple and easy for the patient. Much thanks and appreciation for Dr. Jassey and the heally+ team. Also, thanks to Jovan, whom assisted me through chat to connect to my visit.
Jul 16, 2021,
Christopher M.
"
Amazing service, the doctors are always very nice and they always listen. Never have had a problem through heally and will continue to use them as long as I have a card
Jul 13, 2021,
Danielle B.
"
Such a kind and knowledgeable doctor. She took her time reviewing my medical situation and explaining things to me and she was incredibly helpful in helping me understand the process.
"
Dr. Koffler was very helpful and personable. He explains the benefits and combinations specific to my medical needs and clarifies any questions I have.
"
Excellent, easy to understand very professional service, thank you
Jul 10, 2021,
Cheyenne B.
"
Very friendly and very fast service. I was both surprised and happy with the level of care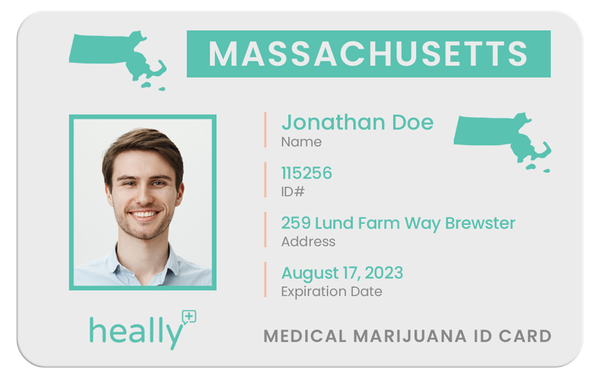 Massachusetts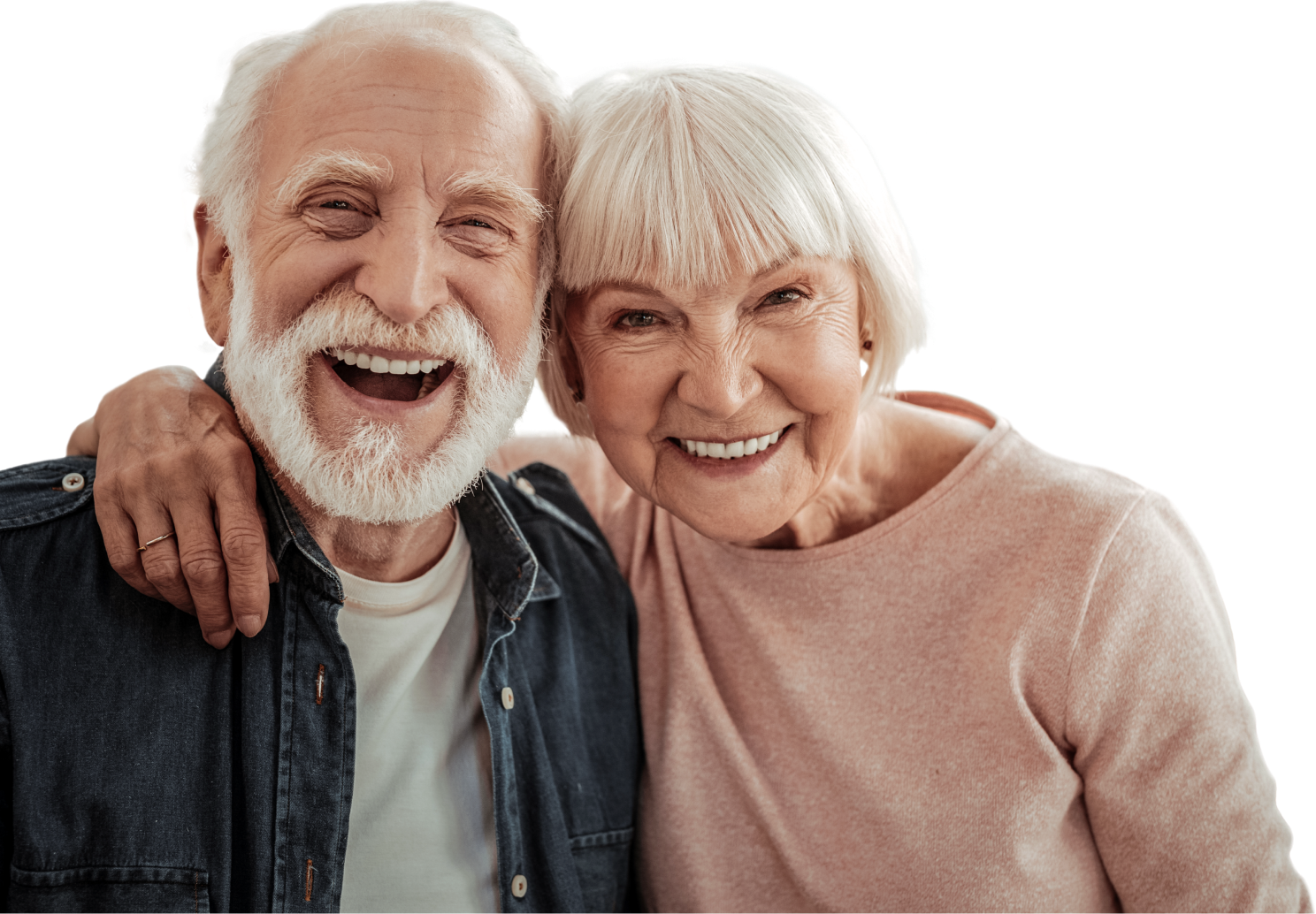 Qualifying conditions for getting an MMJ card in Massachusetts
Massachusetts has recognized the therapeutic potential of medical marijuana. Under the provisions of Chapter 369 in the Massachusetts General Laws, residents diagnosed with specific medical conditions can seek relief through the use of medical marijuana. If you or a loved one is diagnosed with any of the conditions listed below, you may be eligible for medical marijuana treatment in the state:
Not sure if you qualify? Don't worry, if the doctor does
not approve you, you will get your money back.
Renew your MMJ card in Massachusetts
In Massachusetts, medical marijuana registration cards have a validity of one year, necessitating yearly renewal. Patients can begin the renewal process 60 days before their card's expiration date. If a patient's previous certification has lapsed, they must seek a fresh certification from an authorized healthcare professional. To verify the current status of their certifications, patients can either log into their accounts on the Massachusetts medical marijuana program's online portal or contact the Massachusetts Cannabis Control Commission (CCC) at 1 (833) 869-6820.

Renewals for medical marijuana registration cards can be done both online and via mail. Those holding current patient certifications, or who have recently had them renewed by authorized medical providers, can log into the state's medical marijuana online portal to apply. Upon successful application, individuals in Massachusetts can expect to receive their updated cards by mail within a span of 7 to 10 days.
Medical marijuana card for minors in MA
In Massachusetts, individuals under 18, referred to as minors, have permission to use medical marijuana. As stipulated by Title 935, Section 501.010 of the Code of Massachusetts Regulations (CMR), a minor's diagnosis of a qualifying condition must come from two certified healthcare practitioners. At least one of these professionals must be:
A pediatrician
A specialist in pediatric medicine
An oncologist
A neurologist
A family physician
Before prescribing medical marijuana, it's mandatory for these professionals to discuss the potential neurological development risks associated with cannabis use with the minor's parents or legal guardians. Furthermore, written approval for medical marijuana treatment from the minor's parent or guardian is essential before the juvenile can be officially certified by a healthcare provider.
Sign Up
Register a caregiver with Heally in Massachusetts
Per Title 935, Section 501.002 of the Code of Massachusetts Regulation (CMR), caregivers in the realm of medical marijuana are either individuals or institutions tasked with helping registered patients in using cannabis products. They are also responsible for acquiring and transporting these products for the patients.

Within the Massachusetts medical marijuana framework, caregivers are categorized as personal or institutional. A personal caregiver is someone aged 21 or older who assists a registered patient in using cannabis products or growing cannabis at home for therapeutic purposes. However, if the caregiver role is filled by personal care attendants, home health aides, or visiting nurses, they are not allowed to grow cannabis for their patient. In Massachusetts, a personal caregiver can assist a maximum of five patients concurrently.

On the other hand, institutional caregivers are staff members of entities such as long-term care facilities, hospice programs, or hospitals. Their role is to attend to medical marijuana patients within their institutional setting. They, however, cannot grow cannabis plants for these patients. Both types of caregivers – personal and institutional – need to be registered in the Massachusetts medical marijuana program and should possess valid caregiver registration cards. It's worth noting that caregivers aren't automatically paired with medical marijuana patients in Massachusetts. Instead, patients have the autonomy to choose their caregivers, and they can select up to two caregivers simultaneously.
Sign Up
Marijuana laws in Massachusetts
In Massachusetts, medical marijuana became legal following the approval of Question 3 by voters on November 6, 2012. This endorsement was solidified under Chapter 369 of the Massachusetts General Laws, titled "An Act for the Humanitarian Medical Use of Marijuana." This legislation enables individuals diagnosed with certain medical ailments to utilize cannabis for therapeutic benefits. The Massachusetts Cannabis Control Commission (CCC) oversees and administers the state's medical marijuana framework.

Both recreational and medicinal marijuana use are permitted in Massachusetts. Marijuana is considered therapeutic when it aids users in managing severe health symptoms associated with conditions such as cancer, glaucoma, HIV, hepatitis C, and ALS (Lou Gehrig's disease). Moreover, medical marijuana registration cards empower registered patients and their caregivers to hold a maximum of 10 ounces of cannabis products for medical reasons. These registration cards are valid for a year and necessitate yearly renewals. As per Title 935 of the Code of Massachusetts Regulations (CMR), registered patients are allowed to cultivate up to 12 ripe and 12 immature cannabis plants in their residences.
How does Heally help you get a marijuana card in MA?
Heally is a reputable company in Massachusetts that offers telehealth consultations to issue medical marijuana certifications. Up to the end of 2023, telehealth appointments are allowed even for primary assessment. On our platform, we also provide the option to renew a medical marijuana card. Patients who receive their certifications through Heally can use their cards in Massachusetts but not in other states, as medical cannabis laws vary from state to state. Doctors on the Heally provide patients with the ease of getting certified from the comfort of their own homes and with quick access to renewals. Additionally, Doctors on the Heally platform offers educational resources and a personalized treatment plan for patients.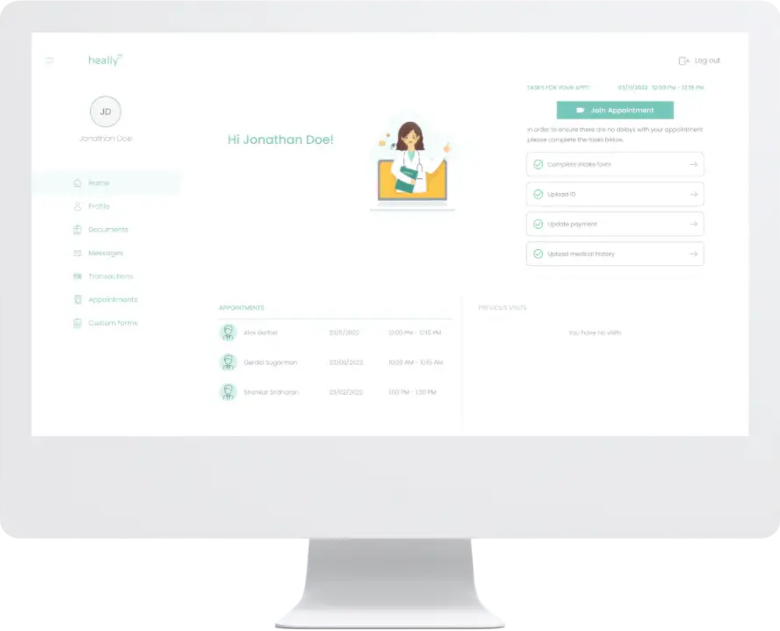 Why choose Heally?
Doctors on the Heally platform allow patients to obtain a medical marijuana certification through telehealth consultations, without the need to visit a doctor in person.
Through their platform, Heally gives patients the chance to renew their medical marijuana cards.
Doctors on the Heally platform provide patients with educational resources and a personalized treatment plan to help them get the most out of their medical cannabis treatment.
Heally's secure technology to protect patient information and ensure compliance with state regulations.
Licensed healthcare providers who are experienced in medical cannabis treatment.
Doctors on the Heally platform are affordable, with a flat fee to obtain certification without hidden costs.
Cannabis types in Massachusetts
In Massachusetts, you can find a variety of cannabis products, including flower, edibles, concentrates, topicals, and tinctures.
Flowers. This is the most traditional form of cannabis that is typically smoked or vaporized. It is the dried and cured buds of the cannabis plant. The most common strains found in Massachusetts are Sativa, Indica, and Hybrid.
Edibles. These are cannabis-infused food and drink products that can be eaten or drank. Examples include cookies, brownies, gummies, chocolate bars, and tea. These products can take anywhere from 30 minutes to 2 hours to take effect, depending on the dose and the person consuming it.
Concentrates. These are highly potent cannabis products that are made by extracting psychoactive compounds from the cannabis plant. Examples include wax, shatter, and live resin. They are often consumed using a vaporizer or dab rig.
Topicals. These are cannabis-infused products that are applied directly to the skin. They are designed to provide localized relief for conditions such as pain, inflammation, and muscle soreness. They do not produce a psychoactive effect.
Tinctures. These are liquid cannabis extracts that are typically consumed sublingually (under the tongue) or added to food or drink. They are a convenient and discreet way to consume cannabis, and the effects can be felt within 15-45 minutes.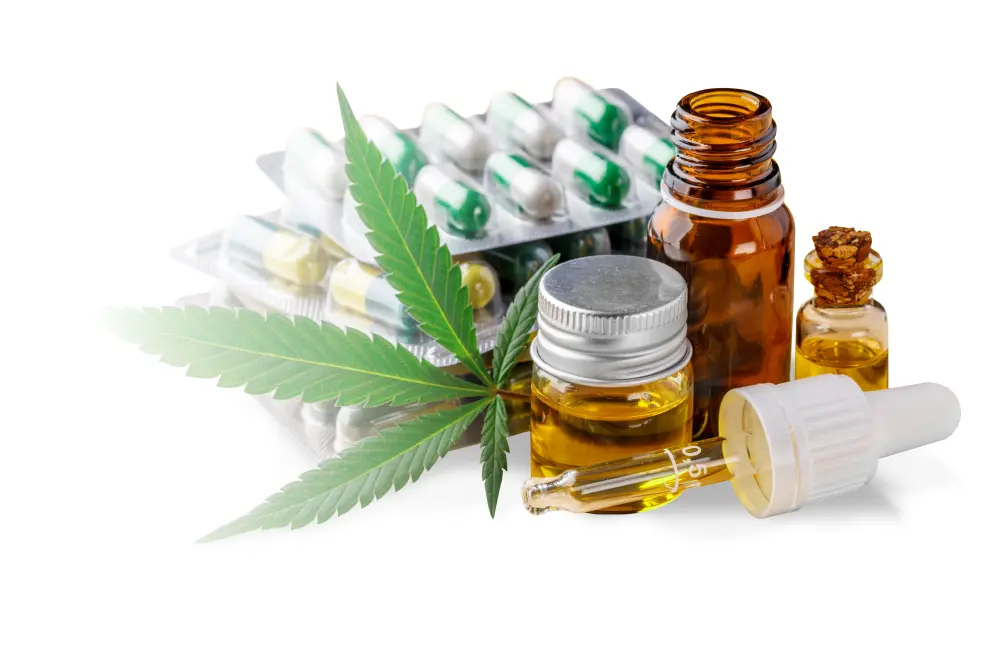 Marijuana doctor near you
We are here to guide you through all the registration steps, so you'll get your cannabis card in MA fast and easily. Register with Heally and get a personal consultation on how to get an MMJ card in Massachusetts.
Frequently asked questions about marijuana cards
How to get a cannabis medical card in Massachusetts?
To obtain a Massachusetts medical marijuana card, a patient must first receive a certification from a licensed healthcare provider that they have a qualifying medical condition. The patient then registers for a card through the Medical Use of Marijuana Program (MMP) website.
Does Massachusetts accept out-of-state MMJ cards?
Massachusetts does not accept out-of-state MMJ cards. Patients with an out-of-state card will have to go through the process of obtaining a Massachusetts card.
What are Massachusetts laws for getting cannabis cards?
In Massachusetts, medical marijuana cards (MMJ) must be renewed every year. Patients can renew their cards online through the Medical Use of Marijuana Program (MMP) website. The renewal process includes updating personal information and submitting a new certification from a licensed healthcare provider.
What is the cost of getting an MMJ card in Massachusetts?
Initially, an MMJ card in Massachusetts is free for all participants or the program. It is fee-free for both patients and caregivers. However, if you lost your card and want to receive a new copy, you need to pay a non-refundable fee of $10.
How to renew a cannabis card in Massachusetts?
To renew a cannabis card in Massachusetts, patients must log into their account on the Medical Use of Marijuana Program (MMP) website, update their information, and submit a new certification from a licensed healthcare provider. Once complete, print out a temporary MMJ card and wait for the new card to arrive in the mail.
Is cannabis legal in Massachusetts?
Marijuana is legal for medical and recreational use in Massachusetts.
News about cannabis in MA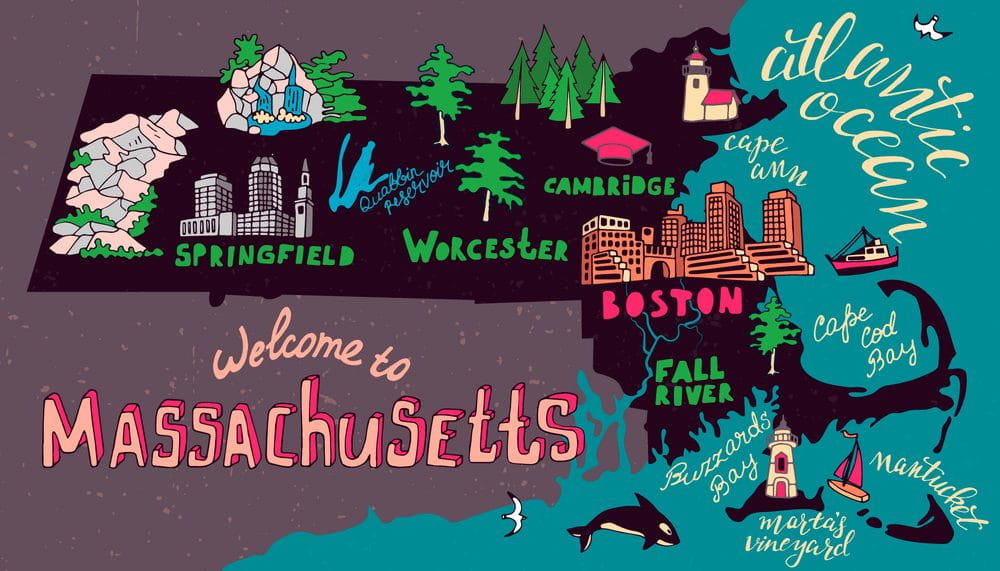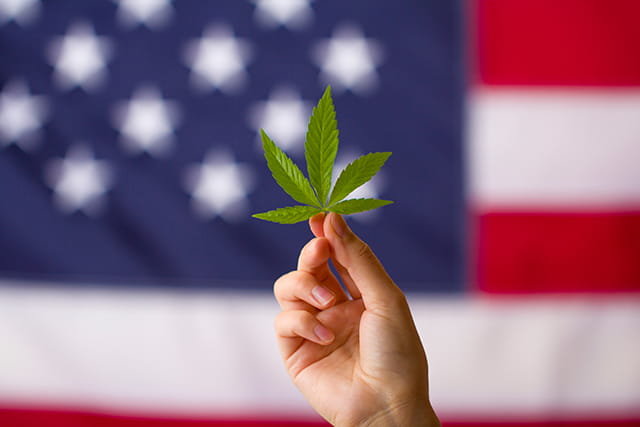 Dr. Krasne
This information was reviewed by Dr. Krasne
Dr. Benjamin Krasne is a board-certified anesthesiologist. After attending the University of Florida, Dr. Ben matriculated to the University of Miami Miller School of Medicine. Dr. Krasne completed his residency at Jackson Memorial Hospital in 2017. Since graduating residency Dr. Krasne has worked throughout the United States as a traveling anesthesiologist while providing remote driven out-patient clinical services as well.
Last update: 08/20/2023