Get a marijuana card online in Michigan
Take care of your health with the help of our licensed doctors. Apply for your MMJ card in MI without leaving home! Your personal data is HIPAA-protected.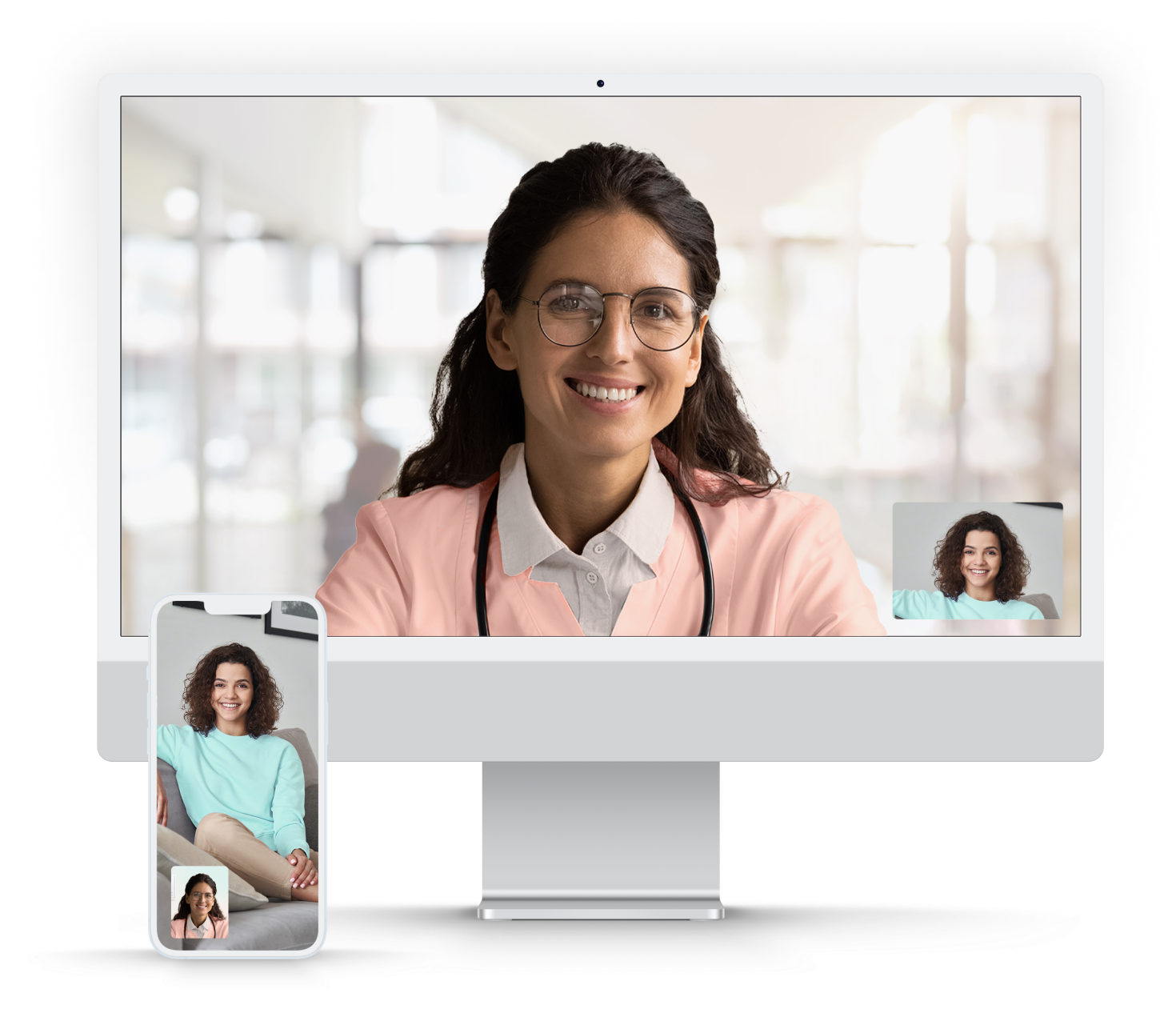 How to get a medical marijuana card in Michigan?
Check cannabis laws in MI and your qualifying conditions with Heally services. Apply for the MMJ medical card in Michigan in 15 minutes. Schedule a consultation with licensed doctors via our HIPAA-compliant telehealth services. It is easy to get a cannabis card in MI: register with Heally, visit a doctor online, and get your MMJ certification by mail.
Review Qualifying Conditions

The first thing you'll need to do is review the qualifying conditions for a medical marijuana card in Michigan. See the list of approved conditions below. If you suspect that you might be qualified for medical marijuana treatment, contact us to receive all the needed information and services.

Register with Heally

Fill out our quick intake form to get started with the MI medical card process. Receive access not only to medical provisions but also to rich informational resources and also individually designed treatment. With Heally, you can expect a truly holistic approach.

Visit Online Your Medical Marijuana Doctor

Book your appointment with a certified medical marijuana doctor. You can do this instantly or schedule one at your convenience. In Michigan, it is possible to do it through telemedicine. Receive all the needed consultations from the comfort of your home.

Receive Your Medical Weed Card in MI

Your appointment will generally be about 15 minutes. The doctor will go through your medical records and verify the presence of a qualifying condition. Then the practitioner will grant you medical certification. Apply for medical marijuana card and receive it via mail within 10 business day.
Once you have registered with Heally and approved by the doctor, you must log in to your Michigan Medical Marijuana Program and pay the state fee of $40. Your Michigan medical marijuana card is valid for 2 years.
Your Michigan Medical Marijuana Card Online State Process
Before you start, have these supporting documents ready:
MI Driver's License, MI State ID, or government-issued document that includes your name and date of birth with a copy of MI voter registration ( cannot be an out of state ID )
If you intend to have a caregiver with your card, please contact us at support@getheally.com. We will mail you the written form of the physician certification so you can submit it with your paper application (caregiver certificates cannot be submitted online).
The Application Process:
Create an account (skip to step 2 if you already have an account).
Go to http://www.michigan.gov/MRAonline and click Register for an Account.
Click Continue Registration.
Fill out all the Required Fields.
Click Add New for Contact Info.
For Contact, Type select Individual and click Continue.
Enter Your Contact Information (* field is required): First Name, Middle Initial, Last Name and Date of Birth must match your proof of Michigan residency.
Click Add Additional Contact Address.
Select Mailing Address. Then enter your address.
Click Save and Close.
On the Contact Information, window click Continue.
A Pop Up will appear, click Continue again.
Under Contact Info, click Continue Registration.
Now you will be back at the Home page. This will show that your account has been completed and you may now log in.
Click log in if you have just created an account. https://aca-prod.accela.com/MIMM/Default.aspx
Enter the User Name OR E-mail address you created the account with and your password. Once in, click on the Registry Cards tab.
Read the General Disclaimer and check the acceptance box, then click Continue Application.
Click on the Registry Cards drop-down, select Patient Only Registry Application, then click Continue Application.
Click on the Select from Account
Verify your Mailing address is checked and click Continue. After verifying your information, click Continue Application.
Review Patient Current Address. Select Yes or No if you need to change your address.
If you select Yes, update the information then click Continue Application.
If you select No, click Continue Application.
From the drop-down menu, select what type of Proof of Residency you will use
If you select Michigan State-Issued Driver's License Number or Personal Identification, fill in the required (*) fields.
If you select, I'll upload my MI Voter Reg and a valid Government Issued Document with my name and birthdate, follow these steps:
(No Name Change) - If you do not need to change your name, select No.
(Name Change) - If you need to change our name, select Yes. Fill in the required fields (*) with your new Name and Date of Birth.
Click Continue Application.
Note: If you receive an error when submitting your Driver's License/ID info, select the "I'll upload my MI Voter…" option from the drop-down and follow the steps above.
Select from the dropdown list whether your physician will certify you online, or if you will upload a copy of the paper certification. (Note some physicians will submit online and others will upload certificates to the Heally portal).
Current Physician Options
Please note, if you accidentally choose the online option, your application will be automatically denied and you will need a new certificate to reapply with the state.
Type in the Michigan Physician License Number, then press the TAB key. When the Physician's info auto-populates, click Continue Application.
If you selected, I'll Upload my MI Voter Reg and a Government Issued Document with my name and birthdate for proof of residency, or I will upload my Physician Certification, you will now be asked to upload those documents. Make sure your documents are downloaded to your computer or device before moving on. Click Add and follow these steps:
Click Add again. Select the documents that are saved on your device.
If you need to upload more than one document, click Add again.
Once all documents are uploaded, click Continue.
Select the applicable record type for each document you uploaded from the drop-down list.
If all documents are uploaded, click Save. Once saved, you will get a confirmation when the documents are successfully uploaded. Click Continue Application.
Review the application info, edit each section if needed and print a copy for your records. Read the Attestation, check the Attestation Certification Box, and click Continue Application.
Once you have reviewed the application fee, click Continue Application.
Choose a method of payment and click Next.
Fill in all Required Fields (*) for the payment type you selected, click Next, then click Pay Now.
Once your payment has been successfully submitted, you will receive confirmation your application has been submitted. Write this record number on the summary you printed, or you may print this page for your records.
Wait for your application to be processed - you don't need to do anything.
Once your Heally Physician receives notice of your pending application, they have 15 days to complete their portion of your application.
Once your application has been processed, you will receive an email from noreply@accela.com. This email may go to your Spam or Junk folder.
You may check the status of your application at any time by logging into the Accela Citizen Access Portal (www.Michigan.gov/MRAonline), and looking under My Records.
If you submitted your application more than five weeks ago and have not received your registry card or a denial letter, please contact the MMMP at 517-284-6400 MRA-MMMPINFO@michigan.gov.
Receive your Michigan marijuana card in the mail
This happens within 20 days of your application. Your card will be valid for two years.
Once you have received your registry ID card, you can purchase cannabis products from a licensed dispensary.
To purchase medical cannabis, you must bring your medical marijuana card and a valid form of photo identification, such as a driver's license, with you to the pharmacy.
Testimonials from patients who got MMJ cards with us
4.9 rating of 631 reviews
"
The best place I've found. They make the entire process easy to follow, answer all questions you may have and are always available when you need an initial recommendation or a renew.
"
Easy fast effortless process! Recommend to all!
Jan 13, 2022,
Samantha S.
"
This was so easy and quick!! Recommending to everyone I know!!
"
So Happy with the Dr who saw me AGAIN this year! He was thorough and very personable! Took time to Listen to me. Excellent response from Him and your team! Thank You for Helping Me 🥰
Nov 22, 2021,
Kimberly S.
"
Amazingly stress free and quick. Dr was great and thorough. Easiest visit ever! Thanks!
"
Fast,easy, straight to the point thank you for a efficient visit
Aug 19, 2021,
Hungchih C.
Aug 11, 2021,
Pt: I. M. 0. C.
"
Dr Badii was amazing! He heard me out, allowed me to ask questions, and answered all my questions in a very patient and professional manner. Thank you Dr Badii!
"
Very friendly doctor and easy to talk to. Didn't take long and she was understanding.
"
Vanessa Niles was very compassionate and effective in helping me in a kind, professional manner. Thank you!
"
The whole procedure from beginning to end was easy to complete. They were very helpful and professional.
"
Great experience for my first time! Highly recommend for anyone who's thinking about getting their card.
Jul 22, 2021,
Melinda . M.
"
Dr Kendrick met and exceeded exceptions as she answered each of my questions and we together made sure I completely understood instructions. Excellent communication and truly cares about my well being which tells me she'll care about yours.
"
renewed by card on your web site. Very easy to use and only takes a short time. Doctor was very nice and answered my questions.
"
Dr. Vanessa Niles is the best doctor ever! I appreciate her genuine soul, I will never forget her kindness.
Jul 21, 2021,
Anthony . I.
"
Fast , easy and my doctor was very kind glad I chose heally. Would recommend!
Jul 20, 2021,
Stephanie H.
"
Dr. Jassey has been fantastic the last two years in assisting me with my medical cannabis needs. He's thorough and provides helpful recommendations, all while making the process simple and easy for the patient. Much thanks and appreciation for Dr. Jassey and the heally+ team. Also, thanks to Jovan, whom assisted me through chat to connect to my visit.
Jul 16, 2021,
Christopher M.
"
Amazing service, the doctors are always very nice and they always listen. Never have had a problem through heally and will continue to use them as long as I have a card
Jul 13, 2021,
Danielle B.
"
Such a kind and knowledgeable doctor. She took her time reviewing my medical situation and explaining things to me and she was incredibly helpful in helping me understand the process.
"
Dr. Koffler was very helpful and personable. He explains the benefits and combinations specific to my medical needs and clarifies any questions I have.
"
Excellent, easy to understand very professional service, thank you
Jul 10, 2021,
Cheyenne B.
"
Very friendly and very fast service. I was both surprised and happy with the level of care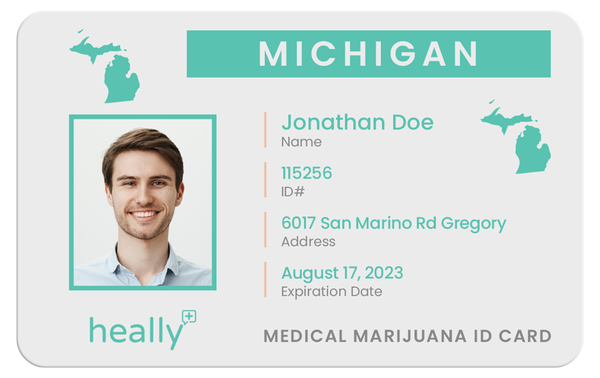 Michigan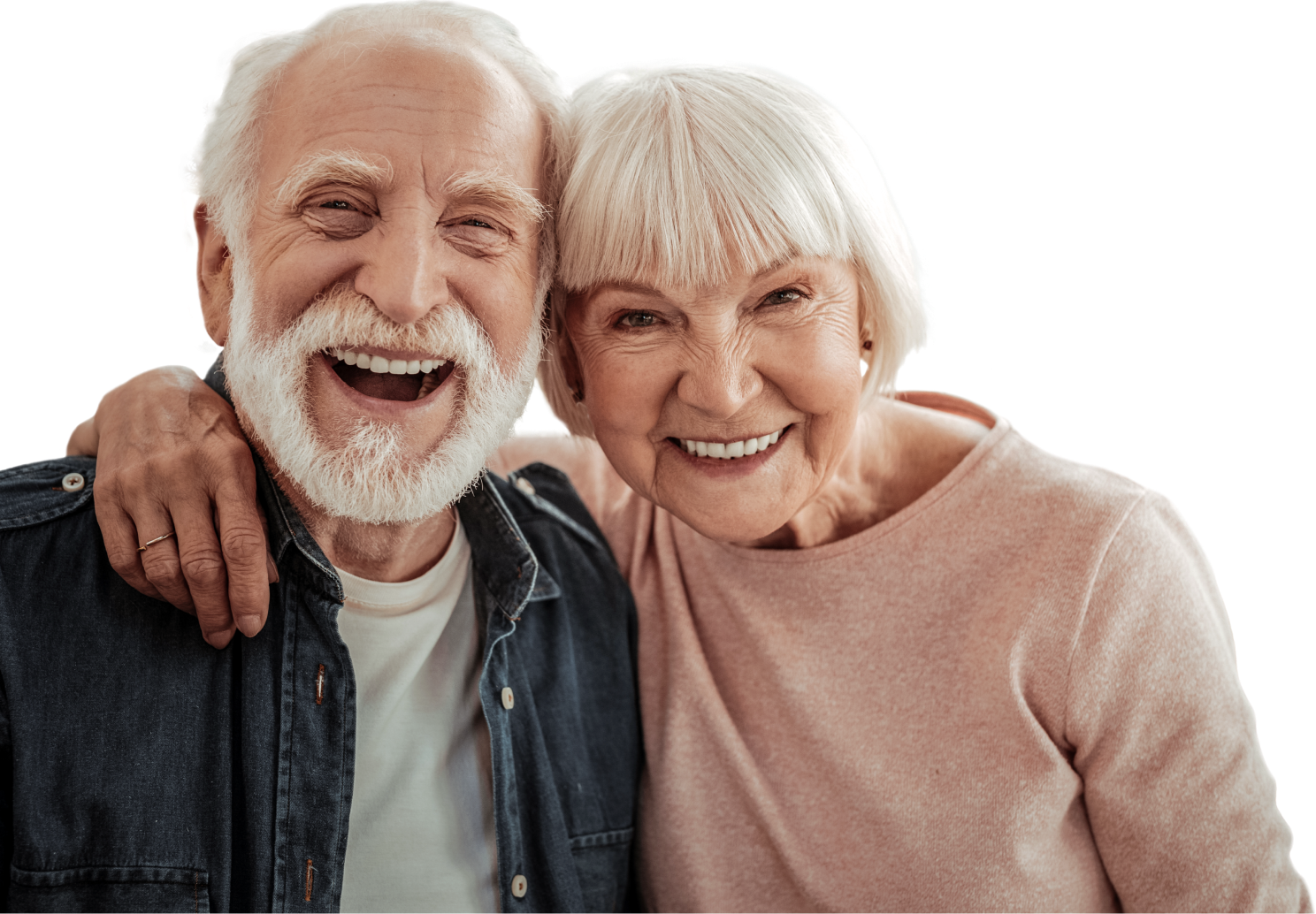 Qualifying conditions for getting an MMJ card in MI
Before a person can be registered as a medical marijuana patient, they must first receive a diagnosis from a qualified physician, confirming they have at least one of the listed debilitating medical conditions. The recognized conditions for medical marijuana treatment in Michigan include:
Nail Patella
Hepatitis C
Alzheimer's disease agitation
Crohn's disease
General arthritis
Parkinson's disease
Chronic Pain
Tourette's syndrome
Cerebral Palsy
Inflammatory Bowel Disease
Obsessive-compulsive disorder (OCD)
Severe and chronic pain
Intense nausea
Not sure if you qualify? Don't worry, if the doctor does
not approve you, you will get your money back.
Renew your MMJ card in Michigan
Yes, it is possible to renew a cannabis card in Michigan. According to MI laws, patients must renew their cards every two years. Patients must visit the Michigan Medical Marijuana Program website, fill out the renewal application, and submit it along with the required paperwork and a $40 renewal fee in order to renew their cards. Patients will also need a new certification from a licensed healthcare provider. Patients will receive a new card in the mail once their application for renewal has been processed.
Medical marijuana card for minors in MI
In Michigan, individuals under the age of 18 can obtain medical marijuana cards if their parents or legal guardians provide written consent to act as their caregivers. Furthermore, these guardians must agree to monitor and manage the minor's medical marijuana dosage. For a child to be eligible for the Medical Marijuana Program (MMMP), it's mandatory for two doctors to endorse the use of medical marijuana for them. It is also essential for the doctors to discuss the potential risks and benefits of marijuana use with the minor's parents or legal guardians.
Sign Up
Register a caregiver with Heally in Michigan
Through the MMMA, medical marijuana patients can assign caregivers. Those chosen as caregivers must be at least 21 years old and should not have a felony conviction within the last 10 years. The Michigan Medical Marihuana Act also restricts anyone with a felony conviction related to violent crime or illegal drugs from becoming a caregiver, regardless of when the conviction occurred. For underage patients, the state requires their parents or legal guardians to assume the role of caregivers.

When patients need caregivers, they have to submit comprehensive application packages detailing their caregiver's information. Patients who already possess an MMMP ID card will need to fill out and submit the "Add or Change Caregiver" form.

It's important to note that a caregiver can only cater to a maximum of five medical marijuana patients. These caregivers receive their medical marijuana cards alongside the patients who identify them as caregivers. In Michigan, caregivers can't apply for medical marijuana ID cards on their own. They can, however, delist patients by submitting the "Remove Patient" forms. If patients wish to switch their caregivers, they should use the "Add or Change Caregiver" forms.
Sign Up
Marijuana laws in Michigan
In Michigan, the use of medical marijuana is legal. This came into effect when Michigan residents voted in favor of Proposal 1 on November 1, 2008, leading to the creation of the Michigan Medical Marihuana Act (MMMA). This act, which became operational on December 4, 2008, governs the cultivation and usage of medical marijuana. Further revisions in 2016 permitted licensed dispensaries, known as provisioning centers, to sell medical cannabis. The responsibility to oversee the Michigan Medical Marijuana Program (MMMP) was vested in the Cannabis Regulatory Agency (CRA), previously known as the Marijuana Regulatory Agency.

Patients seeking to use medical marijuana can obtain the Michigan Medical Marijuana Program (MMMP) identification cards either online or through postal services. However, those opting for caregivers must apply via mail. Acquiring this identification card comes at a fee of $40, with online payments accepted through electronic checks, debit, and credit cards. A physician's certification is a prerequisite for applicants. Young individuals nearing their 18th birthday can anticipate procuring their medical marijuana cards once they reach adulthood. These cards remain valid for a period of two years, necessitating renewal three months before expiration. As per Section 4 of the MMMA, both patients and their caregivers can cultivate marijuana in their residences. While patients are allowed to grow a maximum of 12 plants, caregivers can cultivate the same amount for every patient they assist.
How does Heally help you get a marijuana card in Michigan?
Heally is a legitimate online platform for obtaining medical marijuana cards in Michigan. Through their website, users can create an account and be connected with a licensed doctor in the state. The process involves a telehealth visit where patients discuss their medical issues and the doctor determines if medical marijuana is suitable for their condition.

It's important to note that Heally guarantees a risk-free consultation by not charging clients if their requests are rejected by the physician. While the entire process is conducted online, there is no option to meet a doctor offline. However, Heally offers the convenience of renewing a medical card in Michigan through their services. Patients who obtain their medical cards through Heally in Michigan can only use them within the state, as medical marijuana laws and regulations vary from state to state. Nonetheless, Heally provides numerous benefits for patients in Michigan, including easy access to licensed doctors, a convenient online platform, and a streamlined process for obtaining or renewing medical marijuana cards.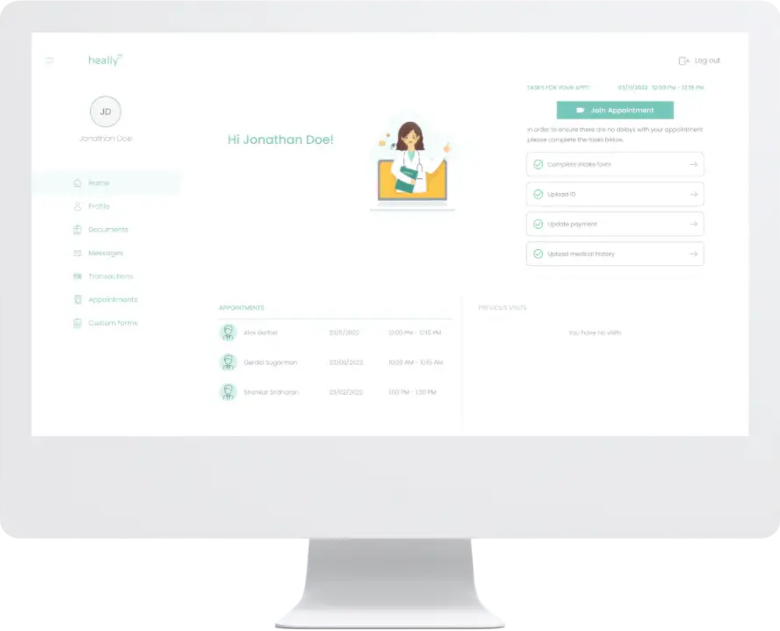 Why choose Heally?
Heally provides a streamlined and user-friendly application process for obtaining a medical marijuana card in Michigan. With efficient online services, applicants can submit their information and medical records efficiently. Once the application is submitted, patients can expect to receive their Michigan marijuana card within 10 business days, ensuring a prompt delivery process.
Unlike other providers, Heally offers transparent pricing for their services. The cost of an online examination for a medical marijuana card in Michigan is $50, payable with any major debit or credit card. Patients can rest assured that there are no hidden fees or additional costs associated with the process.
Heally ensures quick access to medical marijuana recommendations. In most cases, patients can obtain their MMJ recommendations immediately after their online consultation. This allows patients to proceed with their medical marijuana journey promptly, without unnecessary delays.
Heally is a trusted and legitimate platform for applying for a marijuana card in Michigan. They have a strong reputation and positive customer reviews, indicating their reliability and commitment to providing quality services. Patients can have confidence in the credibility and professionalism of Heally.
Heally recognizes and supports a wide range of qualifying medical conditions for medical marijuana licenses. They work with qualified physicians who can assess and determine if cannabis could be of assistance for a particular disease. This inclusivity allows patients with various medical conditions to explore the potential benefits of medical marijuana.
Heally offers the convenience of renewing a medical card in Michigan through its online services. Patients can easily renew their medical marijuana cards without the need for additional appointments or extensive paperwork. This hassle-free renewal process ensures continuous access to medical marijuana for patients in Michigan.
These reasons highlight the benefits and advantages of choosing Heally as a trusted platform for obtaining a medical marijuana card in Michigan. With our user-friendly process, transparent pricing, immediate access to recommendations, and commitment to patient satisfaction, Heally provides a valuable and reliable service for individuals seeking medical marijuana cards in Michigan.
Cannabis types in MI
In Michigan, a state with a vibrant and evolving medical and recreational cannabis industry, consumers can find a wide variety of cannabis products tailored to different needs and preferences. Here's a breakdown of the main types available:
Flower/Bud. This is the most traditional form of cannabis and refers to the dried and cured buds of the female cannabis plant. There are three main strains:

Indica. Often associated with a body high and relaxation.
Sativa. Typically linked with uplifting and cerebral effects.
Hybrid. A combination of both Indica and Sativa genetics, providing a balanced effect.

Concentrates. These are potent forms of cannabis made by extracting the plant's essential compounds. Some popular types include:

Shatter. A glass-like concentrate that shatters easily.
Wax/Budder. A softer and more pliable concentrate.
Oil. Often used for vaping or as a tincture.
Rosin. A solventless concentrate made using heat and pressure.
Live Resin. Made from freshly frozen cannabis to preserve terpenes.

Edibles. These are food products infused with cannabis. They come in various forms:

Cookies and brownies. Traditional favorites.
Gummies. A popular choice due to their discreet nature and controlled dosage.
Drinks. From sodas to teas and coffees.
Tinctures. Drops that can be added to food or taken sublingually.

Topicals. Cannabis-infused products are designed for external use.

Creams and lotions: For localized pain relief.
Balms: Often used for inflammation and soreness.
Patches: Provide a controlled release of cannabis over time.

Capsules and Tablets. These are designed for those who prefer a more pharmaceutical approach, providing a controlled dosage.
Vaporizers. These devices heat cannabis to release its compounds without combustion. They can be used with flower or concentrates.
Pre-rolls. These are ready-made cannabis cigarettes, convenient for those who prefer not to roll their own.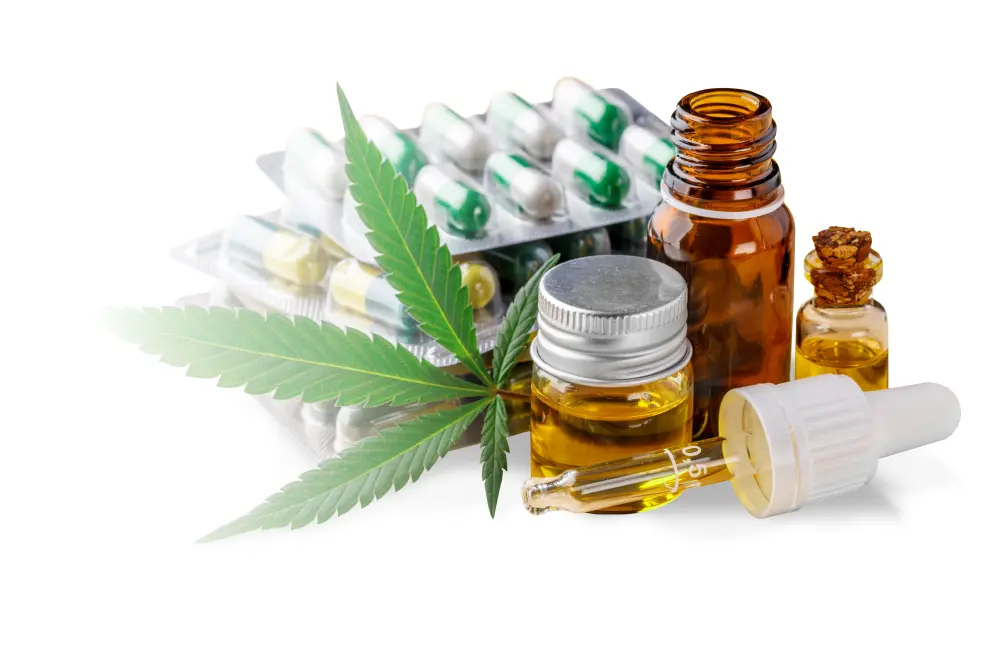 Marijuana doctor near you
We are here to guide you through all registration steps, so you'll get your cannabis card in state name fast and easy. Register with Heally and get a personal consultation on how to get a MMIC card in state name.
Frequently asked questions about marijuana cards
How do I get a medical marijuana card in Michigan?
To obtain a medical marijuana card in Michigan, you need to follow a few steps: (1) Get a medical evaluation from a qualified physician who can recommend medical marijuana; (2) Register with the Michigan Medical Marijuana Program (MMMP); (3) Receive your registry card by mail, typically within 10 business days.
Does Michigan accept out-of-state MMJ cards?
Yes, Your medical card may be accepted in Michigan, but only if your home state also allows for reciprocity
What are Michigan's laws for getting cannabis cards?
Michigan has a legal medical marijuana program. Qualifying conditions include chronic pain, autism, and inflammatory bowel disease, among others. Patients can grow up to 12 cannabis plants, locked in an enclosed space. The state's laws allow for the use of medical marijuana as a treatment option.
What is the cost of getting an MMJ card in Michigan?
The cost of obtaining a medical marijuana card in Michigan may vary. However, platforms like Heally offer online examinations for $50, providing affordable and accessible access to MMJ recommendations without hidden costs or fees.
How do I qualify for a marijuana card in Michigan?
To qualify for a marijuana card in Michigan, you need to have a qualifying medical condition, as determined by a qualified physician. The physician must assert that cannabis could be beneficial for your situation. Common qualifying conditions include chronic pain, cancer, glaucoma, and more.
How do I renew a cannabis card in Michigan?
To renew your cannabis card in Michigan, you must submit a renewal application to the MMMP. It is recommended to start the renewal process at least 90 days before the expiration of your current card to ensure uninterrupted access to medical marijuana.
Is cannabis legal in Michigan?
Yes, both medical and recreational cannabis are legal in Michigan.
News about cannabis in MI

Dr. Krasne
This information was reviewed by Dr. Krasne
Dr. Benjamin Krasne is a board-certified anesthesiologist. After attending the University of Florida, Dr. Ben matriculated to the University of Miami Miller School of Medicine. Dr. Krasne completed his residency at Jackson Memorial Hospital in 2017. Since graduating residency Dr. Krasne has worked throughout the United States as a traveling anesthesiologist while providing remote driven out-patient clinical services as well.
Last update: 08/19/2023