Get a marijuana card online in Michigan
Get your MI medical card from the comfort of your home.
Do you want to get a Michigan medical marijuana card online? Look no further than Heally. Our HIPAA-compliant telehealth application connects you with doctors and certifies you for medical marijuana 100% online. You're only one appointment away from receiving your Michigan marijuana card. Start your certification process today.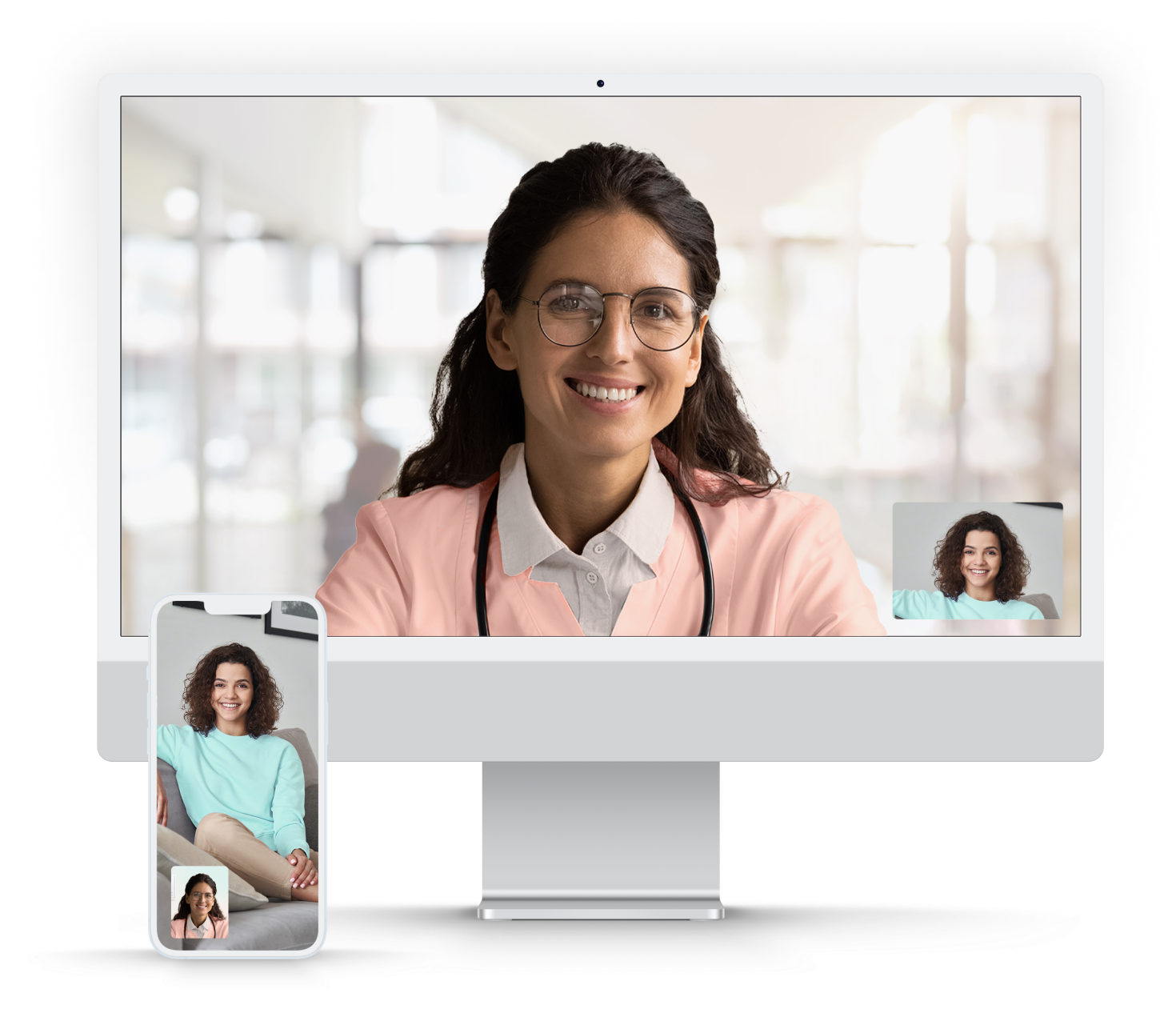 How to get a medical marijuana card in Michigan
Heally makes the marijuana certification process quick and easy. Our user-friendly online platform allows you to meet with Michigan-licensed marijuana doctors 14 hours a day, seven days a week. You can schedule an online appointment and get approved for a Michigan marijuana card in less than 15 minutes! See a step-by-step overview of our fast approval process:
Check your qualifying conditions in Michigan

Skim through the list of approved health conditions for medical marijuana below.

Register with Heally to apply for cannabis card

Create a free Heally account to start your medical marijuana certification process.

Visit an online consultation with cannabis doctor

Schedule an appointment with a Michigan-licensed marijuana doctor. Your meeting will be online.

Get Your MMJ in Michigan

The doctor will either submit your certificate to the State of Michigan or send it to you by mail.
Hear What Our Patients
Have to Say
4.9 rating of 631 reviews
"
The best place I've found. They make the entire process easy to follow, answer all questions you may have and are always available when you need an initial recommendation or a renew.
"
Easy fast effortless process! Recommend to all!
Jan 13, 2022,
Samantha S.
"
This was so easy and quick!! Recommending to everyone I know!!
"
So Happy with the Dr who saw me AGAIN this year! He was thorough and very personable! Took time to Listen to me. Excellent response from Him and your team! Thank You for Helping Me 🥰
Nov 22, 2021,
Kimberly S.
"
Amazingly stress free and quick. Dr was great and thorough. Easiest visit ever! Thanks!
"
Fast,easy, straight to the point thank you for a efficient visit
Aug 19, 2021,
Hungchih C.
Aug 11, 2021,
Pt: I. M. 0. C.
"
Dr Badii was amazing! He heard me out, allowed me to ask questions, and answered all my questions in a very patient and professional manner. Thank you Dr Badii!
"
Very friendly doctor and easy to talk to. Didn't take long and she was understanding.
"
Vanessa Niles was very compassionate and effective in helping me in a kind, professional manner. Thank you!
"
The whole procedure from beginning to end was easy to complete. They were very helpful and professional.
"
Great experience for my first time! Highly recommend for anyone who's thinking about getting their card.
Jul 22, 2021,
Melinda . M.
"
Dr Kendrick met and exceeded exceptions as she answered each of my questions and we together made sure I completely understood instructions. Excellent communication and truly cares about my well being which tells me she'll care about yours.
"
renewed by card on your web site. Very easy to use and only takes a short time. Doctor was very nice and answered my questions.
"
Dr. Vanessa Niles is the best doctor ever! I appreciate her genuine soul, I will never forget her kindness.
Jul 21, 2021,
Anthony . I.
"
Fast , easy and my doctor was very kind glad I chose heally. Would recommend!
Jul 20, 2021,
Stephanie H.
"
Dr. Jassey has been fantastic the last two years in assisting me with my medical cannabis needs. He's thorough and provides helpful recommendations, all while making the process simple and easy for the patient. Much thanks and appreciation for Dr. Jassey and the heally+ team. Also, thanks to Jovan, whom assisted me through chat to connect to my visit.
Jul 16, 2021,
Christopher M.
"
Amazing service, the doctors are always very nice and they always listen. Never have had a problem through heally and will continue to use them as long as I have a card
Jul 13, 2021,
Danielle B.
"
Such a kind and knowledgeable doctor. She took her time reviewing my medical situation and explaining things to me and she was incredibly helpful in helping me understand the process.
"
Dr. Koffler was very helpful and personable. He explains the benefits and combinations specific to my medical needs and clarifies any questions I have.
"
Excellent, easy to understand very professional service, thank you
Jul 10, 2021,
Cheyenne B.
"
Very friendly and very fast service. I was both surprised and happy with the level of care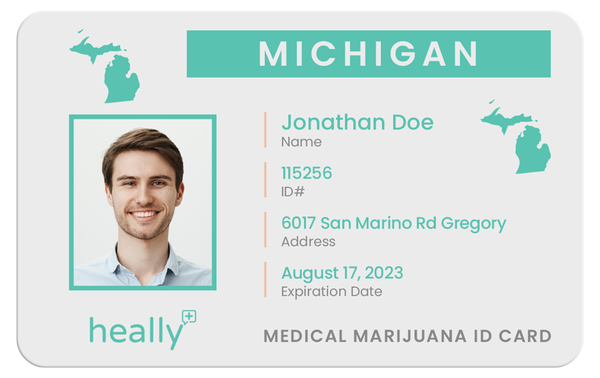 Michigan





Talk to a Doctor Online Today
Video conference with your certified
physician completely online, from
the comfort of your home.
Book your appointment now!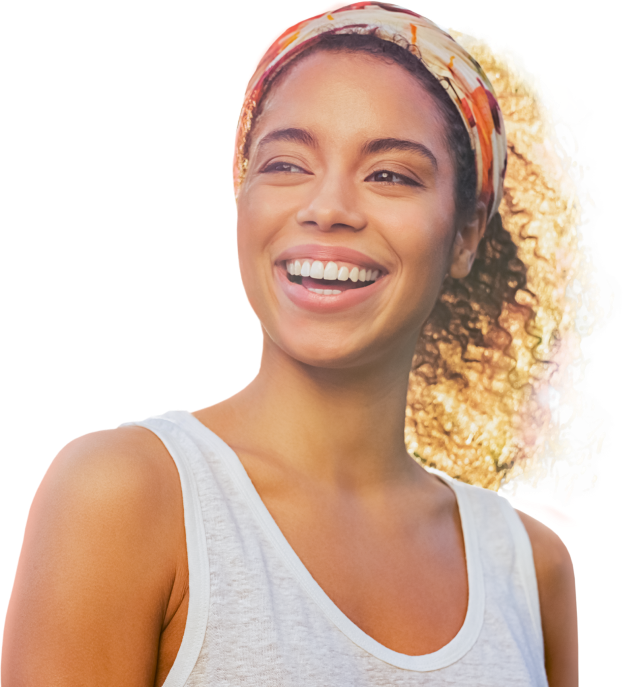 How does Heally help get MMIC in Michigan
Are you thinking how Helly helps with the marijuana certification process? After you register for a free Heally account, we'll connect you instantly with a doctor certified by the Michigan State Board of Medical Examiners.
The doctor will meet with you online to assess your health and approve you for medical marijuana. In addition to certifying patients online, Heally can also help you renew your Michigan marijuana card entirely online!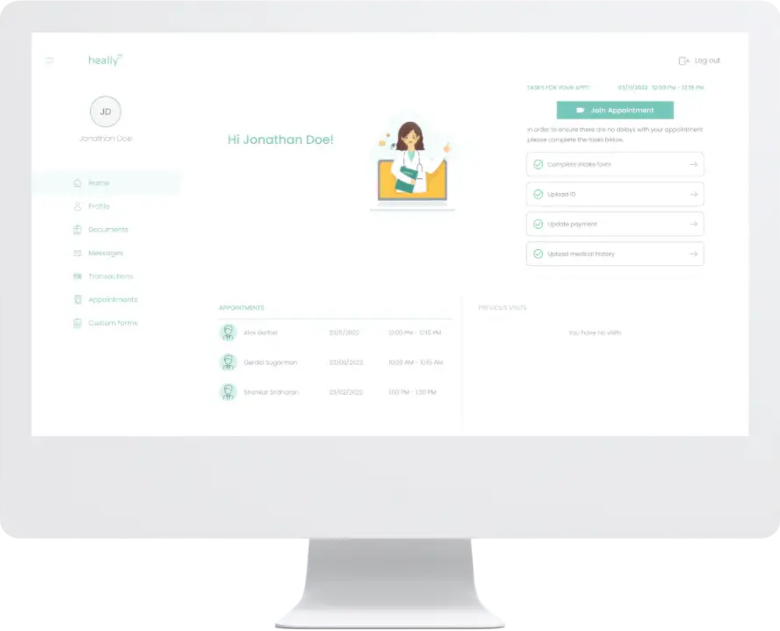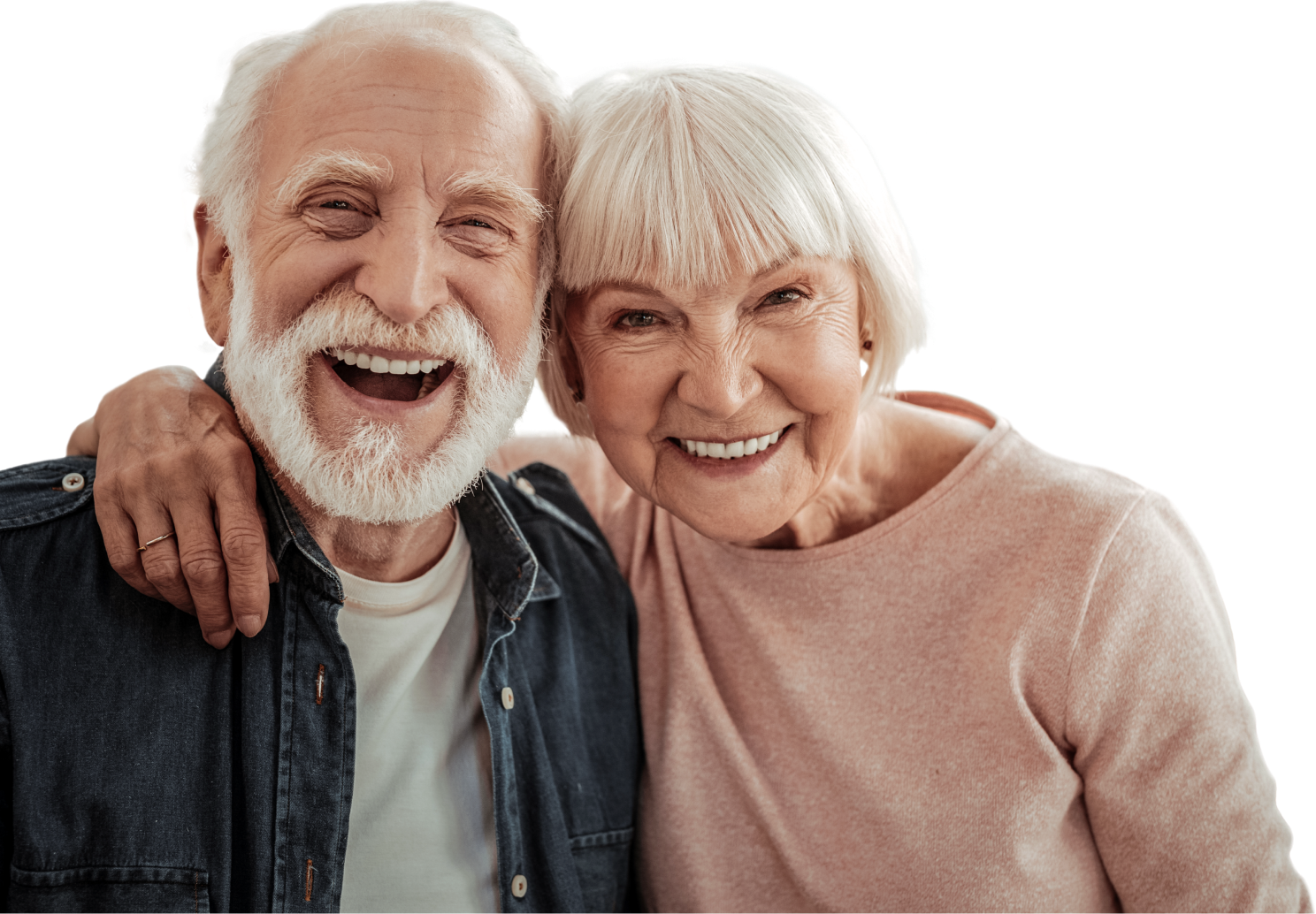 Qualifying conditions for getting MMJ card in Michigan
The State of Michigan has specified over 20 health disorders to qualify its medical marijuana program. Only patients with these debilitating health conditions can receive a marijuana card. Below is the list of health conditions that make you eligible for a Michigan marijuana card in 2022:
Nail Patella
Chronic Pain
Cerebral Palsy
Inflammatory Bowel Disease
Obsessive Compulsive Disorder
Hepatitis C
Severe Nausea
State process for obtaining marijuana card in Michigan
Before you start, have these supporting documents ready:
MI Driver's License, MI State ID, or government-issued document that includes your name and date of birth with a copy of MI voter registration ( cannot be an out of state ID )
If you intend to have a caregiver with your card, please contact us at support@getheally.com. We will mail you the written form of the physician certification so you can submit it with your paper application (caregiver certificates cannot be submitted online).
The Application Process:
Create an account (skip to step 2 if you already have an account).
Go to http://www.michigan.gov/MRAonline and click Register for an Account.
Read the General Disclaimer and check the General Disclaimer Box.
Click Continue Registration.
Fill out all the Required Fields.
Click Add New for Contact Info.
For Contact, Type select Individual and click Continue.
Enter Your Contact Information (* field is required): First Name, Middle Initial, Last Name and Date of Birth must match your proof of Michigan residency.
Click Add Additional Contact Address.
Select Mailing Address. Then enter your address.
Click Save and Close.
On the Contact Information, window click Continue.
A Pop Up will appear, click Continue again.
Under Contact Info, click Continue Registration.
Now you will be back at the Home page. This will show that your account has been completed and you may now log in.
Click log in if you have just created an account. https://aca-prod.accela.com/MIMM/Default.aspx
Enter the User Name OR E-mail address you created the account with and your password. Once in, click on the Registry Cards tab.
Read the General Disclaimer and check the acceptance box, then click Continue Application.
Click on the Registry Cards drop-down, select Patient Only Registry Application, then click Continue Application.
Click on the Select from Account.
Verify your Mailing address is checked and click Continue. After verifying your information, click Continue Application.
Review Patient Current Address. Select Yes or No if you need to change your address.
If you select Yes, update the information then click Continue Application.
If you select No, click Continue Application.
From the drop-down menu, select what type of Proof of Residency you will use
If you select Michigan State-Issued Driver's License Number or Personal Identification, fill in the required (*) fields.
If you select, I'll upload my MI Voter Reg and a valid Government Issued Document with my name and birthdate, follow these steps:
(No Name Change) - If you do not need to change your name, select No.
(Name Change) - If you need to change our name, select Yes. Fill in the required fields (*) with your new Name and Date of Birth.
Click Continue Application.
Note: If you receive an error when submitting your Driver's License/ID info, select the "I'll upload my MI Voter…" option from the drop-down and follow the steps above.
Select from the dropdown list whether your physician will certify you online, or if you will upload a copy of the paper certification. (Note some physicians will submit online and others will upload certificates to the Heally portal).
Current Physician Options
Please note, if you accidentally choose the online option, your application will be automatically denied and you will need a new certificate to reapply with the state.
Type in the Michigan Physician License Number, then press the TAB key. When the Physician's info auto-populates, click Continue Application.
If you selected, I'll Upload my MI Voter Reg and a Government Issued Document with my name and birthdate for proof of residency, or I will upload my Physician Certification, you will now be asked to upload those documents. Make sure your documents are downloaded to your computer or device before moving on. Click Add and follow these steps:
Click Add again. Select the documents that are saved on your device.
If you need to upload more than one document, click Add again.
Once all documents are uploaded, click Continue.
Select the applicable record type for each document you uploaded from the drop-down list.
If all documents are uploaded, click Save. Once saved, you will get a confirmation when the documents are successfully uploaded. Click Continue Application.
Review the application info, edit each section if needed and print a copy for your records. Read the Attestation, check the Attestation Certification Box, and click Continue Application.
Once you have reviewed the application fee, click Continue Application.
Choose a method of payment and click Next.
Fill in all Required Fields (*) for the payment type you selected, click Next, then click Pay Now.
Once your payment has been successfully submitted, you will receive confirmation your application has been submitted. Write this record number on the summary you printed, or you may print this page for your records.
Wait for your application to be processed - you don't need to do anything.
Once your Heally Physician receives notice of your pending application, they have 15 days to complete their portion of your application.
Once your application has been processed, you will receive an email from noreply@accela.com. This email may go to your Spam or Junk folder.
You may check the status of your application at any time by logging into the Accela Citizen Access Portal (www.Michigan.gov/MRAonline), and looking under My Records.
If you submitted your application more than five weeks ago and have not received your registry card or a denial letter, please contact the MMMP at 517-284-6400 MRA-MMMPINFO@michigan.gov.
Receive your Michigan marijuana card in the mail.
This happens within 20 days of your application. Your card will be valid for two years.
Once you have received your registry ID card, you can purchase cannabis products from a licensed dispensary.
To purchase medical cannabis, you must bring your medical marijuana card and a valid form of photo identification, such as a driver's license, with you to the pharmacy.
Not sure if you qualify? Don't worry, if the doctor does
not approve you, you will get your money back.
FAQ
How Long Does it Take to Get My Medical Marijuana Certificate?
Your doctor may submit your certificate to the State of Michigan or send you a physical copy in the mail. This can take four days.
How Much Does It Cost to Get My Michigan Medical Marijuana Card Online?
The consultation and certification process will cost $139. You will only pay if approved for medical marijuana.
Does Heally serve Detroit, Grand Rapids, Flint, and Warren?
Heally can help patients get a marijuana certificate in any city within the State of Michigan.
Do I Need a Physical Medical Marijuana Card in Michigan?
Yes. If your application is approved, the State of Michigan will send your marijuana card to you by mail within 20 days.
Is it Legal to Get my Marijuana Card Online in Michigan?
The State of Michigan allows patients to get their marijuana certificate online from licensed physicians. You will use this certificate to apply for a Michigan marijuana card.
How Much Medical Marijuana Can I Purchase in Michigan?
You can purchase up to 2.5 ounces of flower every week in Michigan from state-approved dispensaries.
Does the State of Michigan Have Medical Marijuana Reciprocity?
If your home state offers medical marijuana reciprocity, you will have reciprocity in the State of Michigan.
What to Do After You Receive Your Michigan Cannabis Card
Michigan is arguably one of the most diverse states in the nation. From museums to lakes and forests, there are plenty of things to see and do in the Wolverine State. Whether you like to sail or go for a scenic drive, Michigan has something for everyone. Once you get your Michigan medical marijuana card online, explore the hidden gems of this underrated Midwest destination.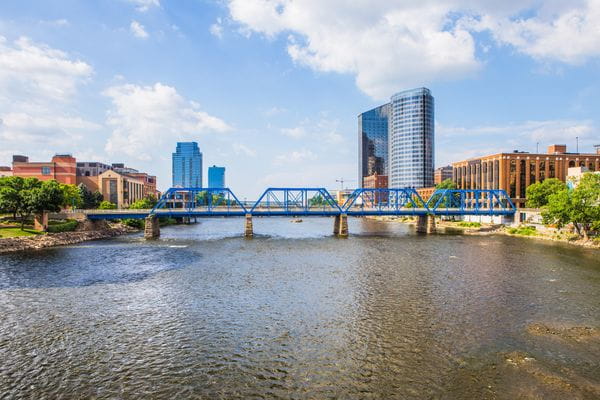 Grand Rapids
The wonderful city of Grand Rapids is full of fun and adventures for the whole family. Located on the Grand River, take a stroll alongside the flowing waters with a view of the city. While equally enjoying the city as much as the nature, make sure to visit Grand Rapids' Heritage Hill Historic District. Immerse yourself in this beautiful neighborhood and learn about the history of this charming city.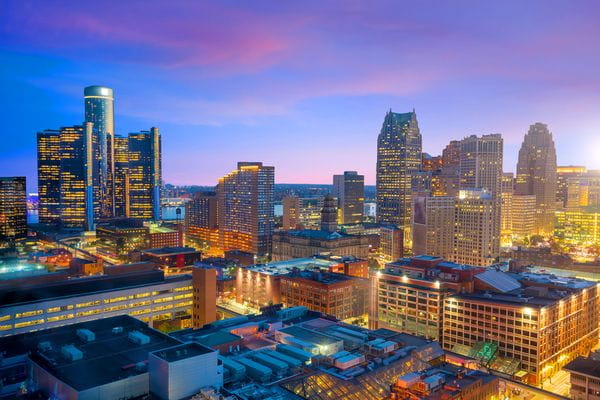 Detroit
Lively, vibrant, and unique are accurate ways of describing Detroit. This beautiful city has so much to offer with its rich history of art, music, culture, food, and much more. Make sure to stop by some of their arts museums, including the Motown Museum and the Detroit Institute of Arts. While you're exploring, take a walk on the Detroit riverfront. The combination of the city escape with nature will certainly not disappoint. If you're in the mood for a treat, make sure to check out the Detroit Eastern Market to get a taste of some of the city's amazing foods.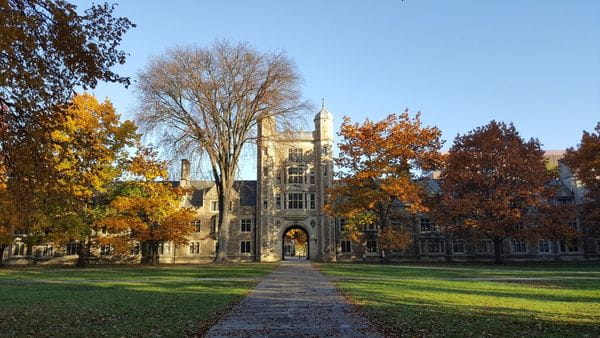 Ann Arbor
With the lively energy of a college town, it's hard to not have fun in Ann Arbor! Visit the stunning University of Michigan campus while also exploring the charming streets of this city. Take a walk in the Hudson Mills Metropark or visit the Arboretum. In Ann Arbor, there are endless ways to have an adventure!
Marijuana laws in Michigan
Medical marijuana use has been legal in Michigan since 2008. In September 2016, Gov. Rick Snyder signed a package of bills that allowed the operation and regulation of medical cannabis dispensaries, set a taxation rate of 3% on medical cannabis, and allowed the use of non-smokable forms such as topicals and edibles.
Michigan legalized recreational marijuana possession and use in 2018. State-licensed sales of recreational cannabis began in December 2019. Whether you have a Michigan marijuana card or are a recreational user, you can purchase cannabis products legally in this state.
Read about medical cannabis cards in Michigan

Dr. Krasne
This information was reviewed by Dr. Krasne
Dr. Benjamin Krasne is a board-certified anesthesiologist. After attending the University of Florida, Dr. Ben matriculated to the University of Miami Miller School of Medicine. Dr. Krasne completed his residency at Jackson Memorial Hospital in 2017. Since graduating residency Dr. Krasne has worked throughout the United States as a traveling anesthesiologist while providing remote driven out-patient clinical services as well.
Last update: 05/17/2023