Get a marijuana card online in Minnesota
Check cannabis laws in MN and your qualifying conditions with Heally services. Apply for the MMJ medical card in Minnesota in 15 minutes. Schedule a consultation with licensed doctors via our HIPAA-compliant telehealth services. It is easy to get a cannabis card in MN: register with Heally, visit a doctor and get your certification in your account.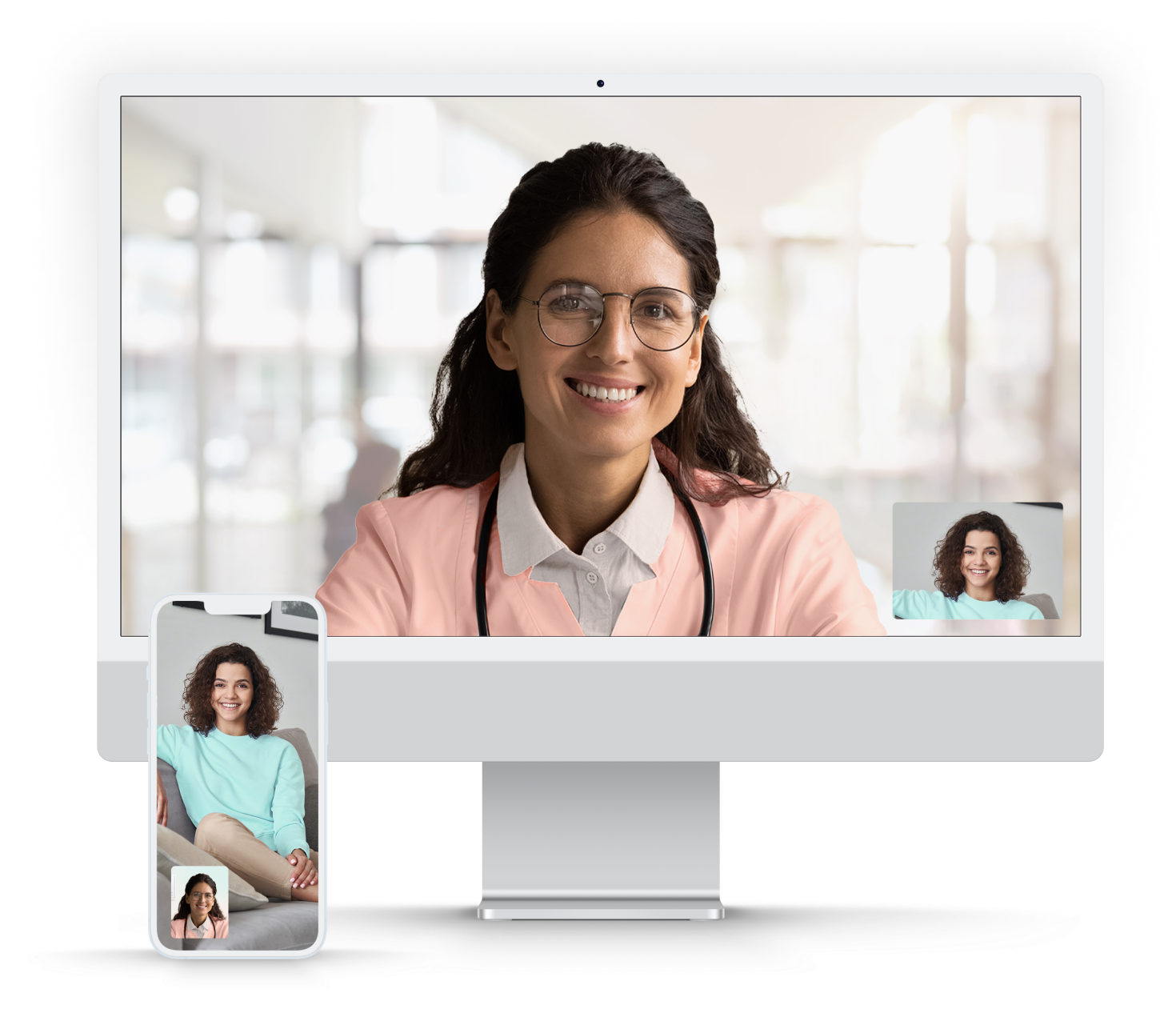 How to get a medical marijuana card in Minnesota?
Consultations with licensed marijuana doctors are available from 8 am to 10 pm, 7 days a week, and everything can be done online. Heally makes the process of getting an MMJ card fast and easy. Follow our 4-step to-do list and rest assured you will receive access to medical marijuana treatment very soon.
Check Your Qualifying Conditions in MN

The first thing you'll need to do is review the qualifying conditions for a medical marijuana card in Minnesota. See the list of approved conditions below. Having one of the qualifying diseases? Do not hesitate to start your medical marijuana journey with Heally.

Register with Heally

Fill out our quick intake form to get started with the Minnesota medical card process. Registration on our platform grants you not only professional assistance but also exclusive offers and educational resources on every concerning question.

Visit Online Consultation With Your Medical Marijuana Doctor

Book your appointment with a certified medical marijuana doctor. You can do this instantly or schedule one at your convenience. In Minnesota, telemedicine is a completely valid way to receive professional medical assessment. Receive professional evaluation from a board-certified medical marijuana doctor from the comfort of your home.

Receive Your Medical Marijuana Card in MN

Your appointment will generally be about 15 minutes. The doctor will check your previous medical records and state whether you meet the criteria of eligibility for the medical marijuana program in MN. The doctor will send you your certificate and summarized records about your overall well-being by email.
Once you have registered with Heally and approved by the doctor, you will need to log in to your account on the Minnesota Health Department portal and pay the state fee of $200. Your Minnesota medical marijuana card is valid for 52 weeks.
Minnesota State Process for Getting Your Medical Marijuana Card
Please note - that these instructions are for NEW patients. Heally cannot certify new patients at this time but this information is valuable for all patients in Minnesota.
Before you start, have these supporting documents ready:
A photo or image of your government-issued photo identification, such as a Minnesota identification/driver's license. Image file type must be JPG, GIF, TIF, or PNG and smaller than 4 MB.
A credit/debit card or check (routing and account numbers) for the online annual enrollment fee of $200 or $50 (discounted fee).
If applicable, evidence that you are eligible for a discounted fee of $50 based on one of these qualifiers:

Supplemental Security Insurance (SSI)/Social Security Disability (SSD) including those transitioning to retirement benefits. A letter from Social Security verifying your transition from SSD to retirement benefits or the SSD/SSI Benefit Verification letter dated within the last 90 days is acceptable. Medicare is not a qualifier for the discounted fee.
Current medical assistance (MA), MinnesotaCare, or Indian Health Services (IHS) card. An enrollment letter from the county or state dated within the last 90 days is also acceptable.
Railroad disability. A benefit verification letter for Railroad disability dated within the last 90 days is acceptable.
Veteran's disability. A valid VA service-connected card or VA disability benefit letter dated within the last 90 days is acceptable.
A dependency and indemnity compensation (VA DIC). An approval letter for VA dependency and indemnity compensation dated within the last 90 days is acceptable.
Testimonials from patients who got MMJ cards with us
4.9 rating of 631 reviews
"
The best place I've found. They make the entire process easy to follow, answer all questions you may have and are always available when you need an initial recommendation or a renew.
"
Easy fast effortless process! Recommend to all!
Jan 13, 2022,
Samantha S.
"
This was so easy and quick!! Recommending to everyone I know!!
"
So Happy with the Dr who saw me AGAIN this year! He was thorough and very personable! Took time to Listen to me. Excellent response from Him and your team! Thank You for Helping Me 🥰
Nov 22, 2021,
Kimberly S.
"
Amazingly stress free and quick. Dr was great and thorough. Easiest visit ever! Thanks!
"
Fast,easy, straight to the point thank you for a efficient visit
Aug 19, 2021,
Hungchih C.
Aug 11, 2021,
Pt: I. M. 0. C.
"
Dr Badii was amazing! He heard me out, allowed me to ask questions, and answered all my questions in a very patient and professional manner. Thank you Dr Badii!
"
Very friendly doctor and easy to talk to. Didn't take long and she was understanding.
"
Vanessa Niles was very compassionate and effective in helping me in a kind, professional manner. Thank you!
"
The whole procedure from beginning to end was easy to complete. They were very helpful and professional.
"
Great experience for my first time! Highly recommend for anyone who's thinking about getting their card.
Jul 22, 2021,
Melinda . M.
"
Dr Kendrick met and exceeded exceptions as she answered each of my questions and we together made sure I completely understood instructions. Excellent communication and truly cares about my well being which tells me she'll care about yours.
"
renewed by card on your web site. Very easy to use and only takes a short time. Doctor was very nice and answered my questions.
"
Dr. Vanessa Niles is the best doctor ever! I appreciate her genuine soul, I will never forget her kindness.
Jul 21, 2021,
Anthony . I.
"
Fast , easy and my doctor was very kind glad I chose heally. Would recommend!
Jul 20, 2021,
Stephanie H.
"
Dr. Jassey has been fantastic the last two years in assisting me with my medical cannabis needs. He's thorough and provides helpful recommendations, all while making the process simple and easy for the patient. Much thanks and appreciation for Dr. Jassey and the heally+ team. Also, thanks to Jovan, whom assisted me through chat to connect to my visit.
Jul 16, 2021,
Christopher M.
"
Amazing service, the doctors are always very nice and they always listen. Never have had a problem through heally and will continue to use them as long as I have a card
Jul 13, 2021,
Danielle B.
"
Such a kind and knowledgeable doctor. She took her time reviewing my medical situation and explaining things to me and she was incredibly helpful in helping me understand the process.
"
Dr. Koffler was very helpful and personable. He explains the benefits and combinations specific to my medical needs and clarifies any questions I have.
"
Excellent, easy to understand very professional service, thank you
Jul 10, 2021,
Cheyenne B.
"
Very friendly and very fast service. I was both surprised and happy with the level of care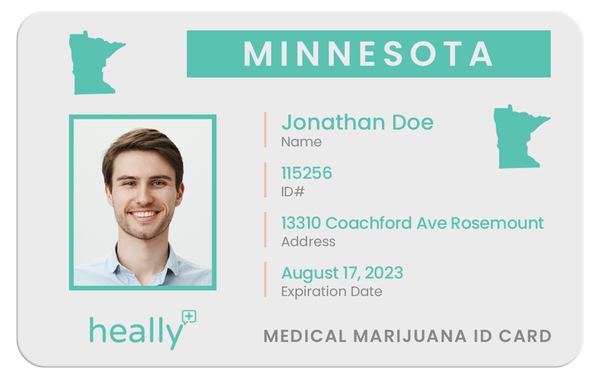 Minnesota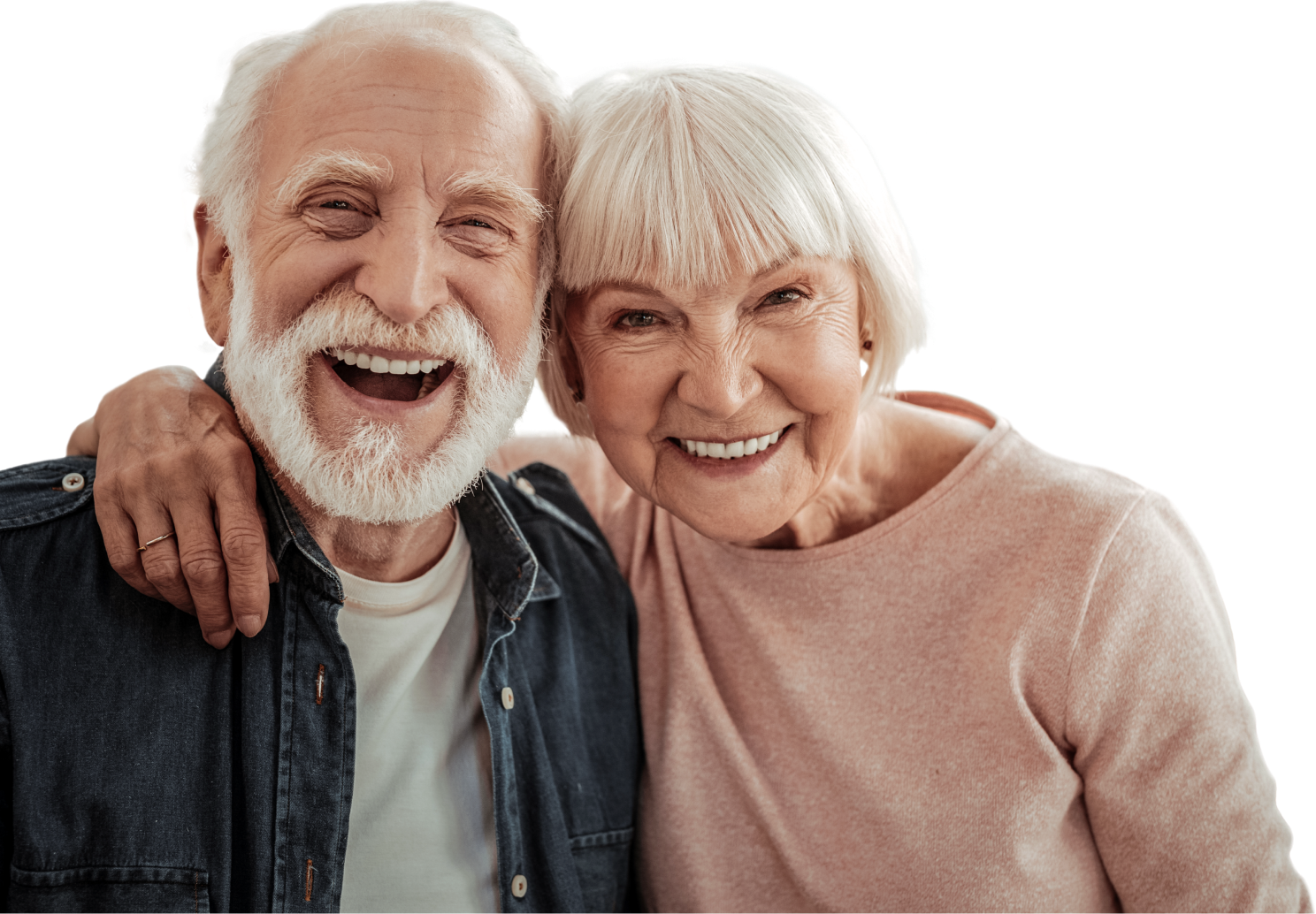 Qualifying conditions for getting an MMJ card in MN
Minnesota recognizes the therapeutic potential of medical marijuana and has established a program to allow its residents access to this alternative form of treatment. To ensure the responsible use of medical marijuana, the state has identified specific medical conditions that qualify individuals for enrollment in the program. If you are 18 years of age or older, a resident of Minnesota, and diagnosed with one or more of the conditions listed below, you may be eligible to gain a medical marijuana card:
Autism spectrum disorder
Chronic motor or vocal tic disorder
Intractable pain
Sickle cell disease
Terminal illness with a probable life expectancy of less than a year
Tourette syndrome
Not sure if you qualify? Don't worry, if the doctor does
not approve you, you will get your money back.
Renew your MMJ card in Minnesota
It's essential to remember that each approved medical marijuana application in Minnesota is valid for only one year. Therefore, annual renewal is a must to continue enjoying the benefits. The steps for renewal echo the process of first-time registration.

Firstly, get a recertification from your healthcare professional. Following this, the Minnesota Department of Health (MDH) will send an email containing a link to your medical cannabis registry profile. Next, sign in to your account and fill out the renewal form, ensuring you provide all requested details and attach the needed documents. Finally, you can pay the renewal fee online using a debit/credit card or by sending a check from a US bank.

The standard fee for renewing your medical marijuana registration in Minnesota is $200. However, for those on government assistance, a reduced fee of $50 applies. The MDH emphasizes the importance of renewing your registration before its annual expiration. If you miss the deadline, you may lose the privilege of being part of the program.
Medical marijuana card for minors in MN
In Minnesota, the medical marijuana program isn't exclusive to adults. Young individuals below the age of 18 are also eligible to benefit from this program. However, there's a different approach when it comes to their enrollment. Given their age, they are not directly responsible for their application. Instead, it falls upon their parents or legal guardians to submit the necessary paperwork and oversee their medical marijuana usage. Furthermore, these guardians or parents are expected to act as the primary caregivers, ensuring that the minor's treatment aligns with prescribed guidelines and that they're using the medication safely and effectively. This provision emphasizes the state's commitment to ensuring that all potential beneficiaries, regardless of age, can access medical marijuana while ensuring their safety and well-being.
Sign Up
Register a caregiver with Heally in Minnesota
Minnesota allows individuals who are 18 years or older to appoint designated caregivers. For minors, it's essential to note that they can't access the state's medicinal cannabis program without the green light from their parents or legal guardians, who often act as their primary caregivers. These caregivers play a pivotal role in assisting patients with the procurement and administration of medical cannabis.

If you delve into the Minnesota Statutes, specifically Subdivision 11, Section 152.22, it details the qualifications a caregiver must possess. The criteria are as follows:
The caregiver in question should be at least 18 years of age.
They shouldn't have a history of felony convictions that would disqualify them.
Sign Up
Marijuana laws in Minnesota
In 2014, a significant shift occurred in Minnesota's stance on medical marijuana. Governor Mark Dayton signed the Minnesota Cannabis Therapeutic Research Act (MCTRA), effectively decriminalizing medical marijuana. This monumental act paved the way for the establishment of the Minnesota Medical Cannabis Patient Registry, which operates as the cornerstone of the state's medical marijuana initiative. The Minnesota Department of Health (MDH) shoulders the responsibility of overseeing this program, leading to the formation of the dedicated Office of Medical Marijuana.

By June 2015, the state was already processing applications from individuals wishing to benefit from medical marijuana. A mere month later, the distribution of medical cannabis officially began.

Minnesota's medical marijuana program is accessible to individuals aged 18 and over, provided they are state residents diagnosed with one of the sanctioned qualifying conditions. Instead of the commonly seen medical marijuana cards, Minnesota adopted a unique system. Once registered, patients can print a verification document from their online registry accounts as proof of their participation. An annual registration fee of $200 is obligatory for participants, but those on government assistance can avail of a discounted fee of $50. Yearly renewals are essential, given that each approved entry is valid for just one year.

Furthermore, while medical marijuana use is sanctioned, growing it at home isn't allowed. Depending on healthcare practitioners' recommendations, the law allows for the acquisition of a medical cannabis supply lasting up to 90 days.
How does Heally help you get a marijuana card in MN?
In Minnesota, Heally is a reputable business that provides telehealth consultations for the issuance of medical marijuana certifications. Patients are now able to obtain certifications without physically seeing a doctor, thanks to this. Heally does not offer the option to meet a doctor offline. Through their platform, Heally also makes it possible to renew a medical marijuana card in Minnesota. Patients who receive their certifications through Heally can use their cards only in states where medical cannabis laws vary. For patients in Minnesota, Heally provides the comfort of obtaining a certification from the privacy of their own home, simple access to renewals and educational resources, and a customized treatment program.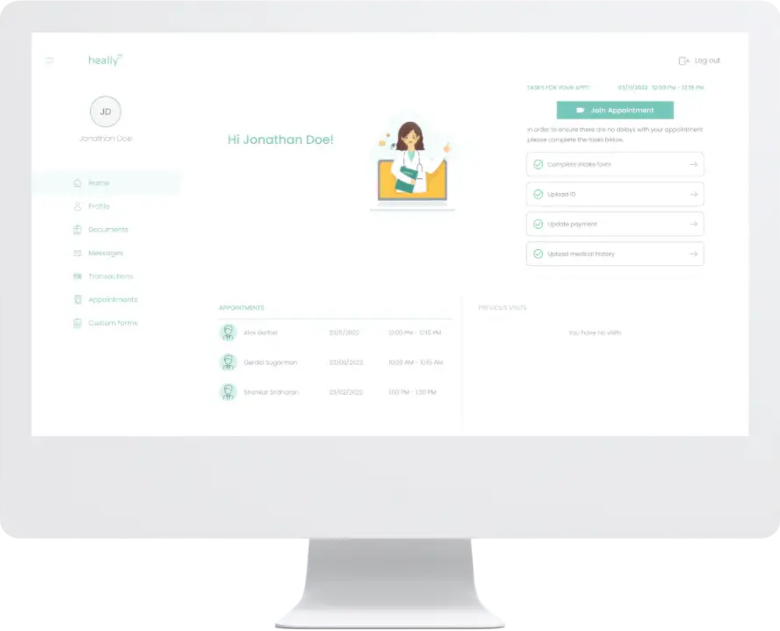 Why choose Heally?
Heally allows patients to obtain a medical marijuana certification through telehealth consultations, without the need to visit a doctor in person.
Heally offers patients the option to renew their medical marijuana cards through our platform.
Heally's platform provides patients with educational resources and a personalized treatment plan to help them get the most out of their medical cannabis treatment.
Heally's team includes licensed healthcare providers who are experienced in medical cannabis treatment.
Heally uses HIPPA secure technology to protect patient information and ensure compliance with state regulations.
Heally's service is affordable, with a flat fee to obtain certification without hidden costs. Additionally, Heally offers a 30-day money-back guarantee for patients who are not satisfied with their service.
Cannabis types in Minnesota
In Minnesota, medical marijuana patients have a range of options to suit their therapeutic needs and preferences. Understanding the different forms can help patients make an informed decision about what might work best for them. Here are some of the primary types of cannabis available:
Raw Cannabis Flowers. This is the unprocessed form of cannabis, often used in vaporizers. They retain a full spectrum of cannabinoids and terpenes, offering a holistic experience.
Oils. Cannabis oils are concentrated forms of the active compounds found in the plant. They can be ingested directly, added to food, or used in vaporizers.
Extracts. These are potent concentrations of the plant's beneficial compounds, usually obtained through methods like CO2 extraction. They come in various consistencies like wax, shatter, and crumble.
Sprays. Cannabis sprays provide a convenient way for patients to administer a consistent dose. They are typically used sublingually (under the tongue) for faster absorption.
Capsules. Much like traditional medications, these are cannabis concentrates encased in digestible capsules, providing a discreet and controlled dosage method.
Pills. Similar to capsules, pills are a digestible form of cannabis, formulated to ensure consistent dosing and prolonged release, making them suitable for patients needing longer-lasting effects.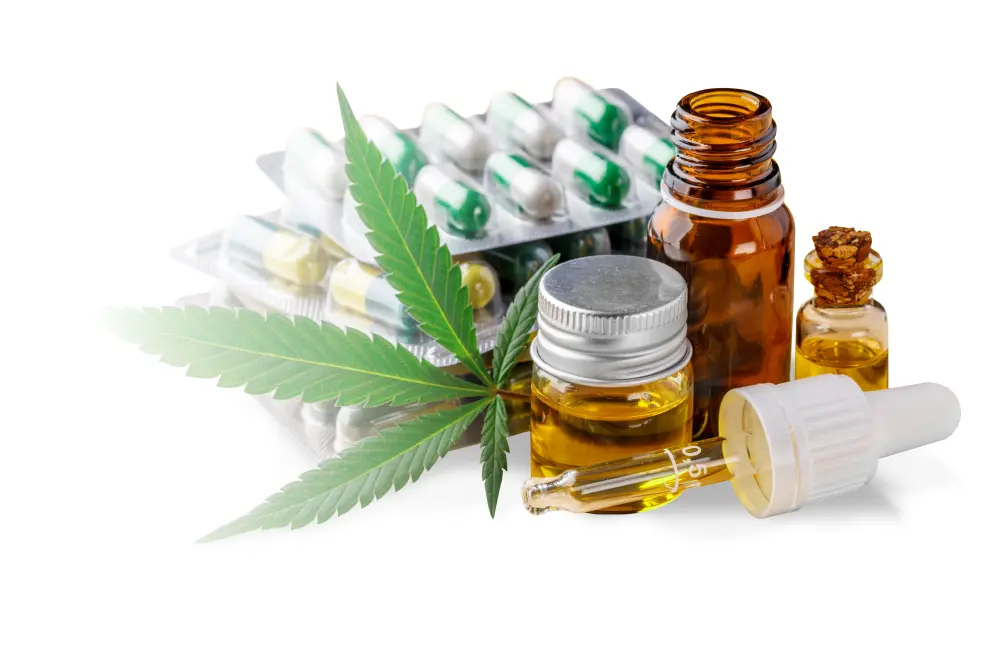 Marijuana doctor near you
We are here to guide you through all the registration steps, so you'll get your cannabis card in MN fast and easy. Register with Heally and get a personal consultation on how to get the certification in Minnesota.
Frequently asked questions about marijuana cards
How do I apply for a medical marijuana card in Minnesota online?
To apply for a medical marijuana card in Minnesota, patients must first receive a certification from a licensed healthcare provider that they have a qualifying medical condition. Once certified, patients can register for a medical marijuana card through the Minnesota Medical Cannabis Patient Registry website.
Does Minnesota accept out-of-state MMJ cards?
Minnesota does not accept out-of-state MMJ cards. Patients with an out-of-state card will have to go through the process of obtaining a Minnesota card.
What are Minnesota's weed laws?
In Minnesota, medical marijuana is legal for patients older than 18 years old, or for minors under caregiver supervision. Growing cannabis is illegal. However, there available a variety of allowed cannabis options in official dispensaries.
What is the price of a cannabis card in Minnesota?
The cost for obtaining a MMJ card is $200.
How do I qualify for a marijuana card in Minnesota?
To qualify for a marijuana card in Minnesota, a patient must have a qualifying medical condition such as cancer, PTSD, epilepsy, and chronic pain among others. A certification from a licensed healthcare provider is required.
How do I renew a cannabis card in Minnesota?
To renew a cannabis card in Minnesota, patients must log into their account on the Minnesota Medical Cannabis Patient Registry website, update their information, and upload a new physician certification. Once complete, pay the renewal fee and wait for the approval.
Is cannabis legal in Minnesota?
Marijuana is legal for medical use in Minnesota.
News about cannabis in MN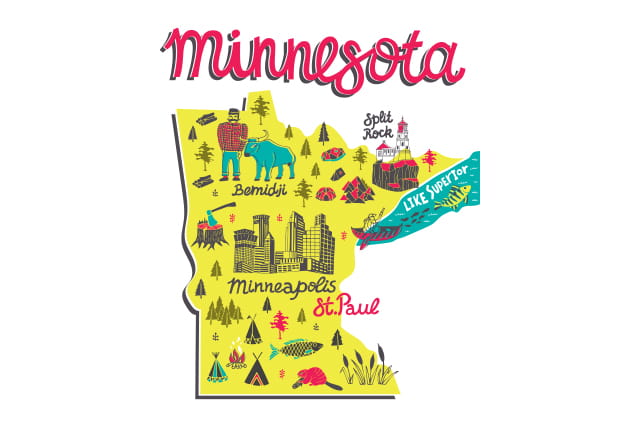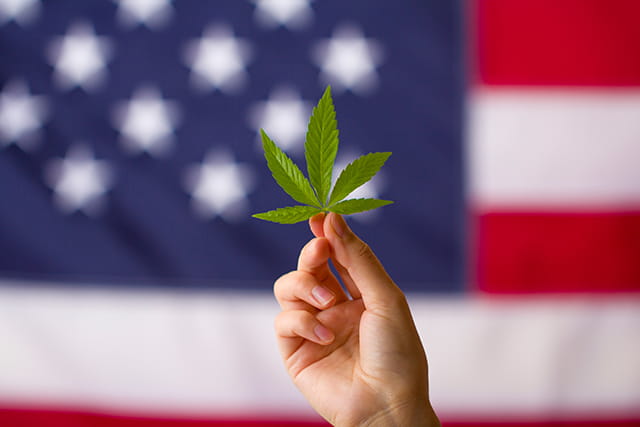 Dr. Krasne
This information was reviewed by Dr. Krasne
Dr. Benjamin Krasne is a board-certified anesthesiologist. After attending the University of Florida, Dr. Ben matriculated to the University of Miami Miller School of Medicine. Dr. Krasne completed his residency at Jackson Memorial Hospital in 2017. Since graduating residency Dr. Krasne has worked throughout the United States as a traveling anesthesiologist while providing remote driven out-patient clinical services as well.
Last update: 08/19/2023