Get a marijuana card online in Missouri
Check cannabis laws in MO and your qualifying conditions with Heally services. Apply for the MMJ medical card in Missouri in 15 minutes. Schedule a consultation with licensed doctors via our HIPAA-compliant telehealth services. It is easy to get a cannabis card in MO: register with Heally, visit a doctor online and get your MMJ certification by email.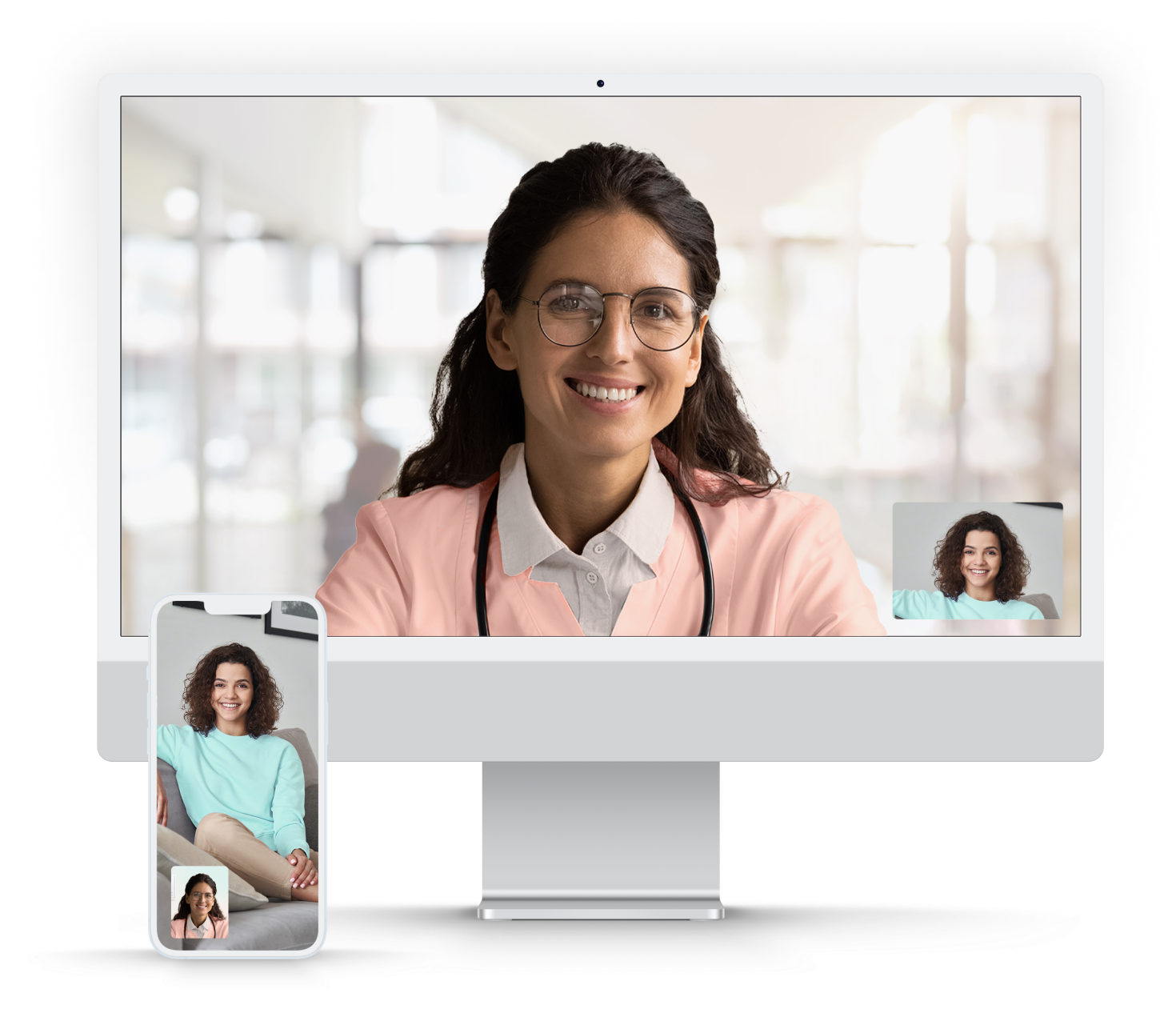 How to get a medical marijuana card in MO?
Consultations with licensed marijuana doctors are available from 8 am to 10 pm, 7 days a week, and everything can be done online. Heally makes the process of getting an MMJ card fast and easy.
Check Your Qualifying Conditions in MO

The first thing you'll need to do is review the qualifying conditions for a medical marijuana card in Missouri. See the list of approved conditions below.

Register with Heally

Fill out our quick intake form to get started with the Missouri medical card process.

Visit Online Consultation With Your Medical Marijuana Doctor

Book your appointment with a certified medical marijuana doctor. You can do this instantly or schedule one at your convenience.

Receive Your Medical Marijuana Card in MO

Your appointment will generally be about 15 minutes. The doctor will either mail your certificate to you, submit it to the State of Missouri, or send it to your pharmacy of choice.
Once you have registered with Heally and approved by the doctor, you will need to log in to your Missouri Medical Marijuana registry and pay the state fee of $25. Your Missouri medical marijuana card is valid for 52 weeks.
Missouri Medical Marijuana Card Online State Process
Before you start, have these supporting documents ready:
Social Security Number
Valid MO ID or ID with Proof of MO Residency
The Application Process:
In summary, you will need to #1 - Register for a Patient/Caregiver account with the department and #2 - Complete and submit an application for a Missouri Medical Marijuana license within 30 days of your visit.
#1 - Register for a Patient/Caregiver account with the Department
Navigate to the Registry website at: https://mo-public.mycomplia.com.
In the top right corner of the Sign In page, click 'Register'.
Fill out the provided form completely by entering your Legal First Name, Legal Last Name, Email Address, and Phone Number. Be sure to select the type of application you want. Enter your Social Security Number and Date of Birth and make sure they are correct before registering.
Read the Terms and Conditions and check the box. Click I'm not a robot, follow the prompts, and click Register.
#2 - Complete and Submit an Application for a Missouri Medical Marijuana license
Navigate to the Registry website at: https://mo-public.mycomplia.com.
Enter your Username (email) and Password.
Check the Accept Terms and Conditions box.
Click I'm not a robot. If a pop-up window appears, follow the prompts, and click Verify.
Click Sign In.
Click 'Create New Application'.
For the Application Type, click the 'I am a' drop-down box, and select 'Patient.'
If you are a new patient, select 'New Patient Registration.' If you are renewing an application, select 'Patient Renewal'. Click 'Create Application'.
Click on the Physician/Condition Information Tab.
Under Recommendation Type, click the drop-down, and select 'Electronic Certification'.
A green box will appear to the right labeled View Available Certifications. Click the green box.
A pop-up will appear listing all available physician certifications that are linked to the applicant's social security number and date of birth. Choose the electronic form and click 'Update'. The information submitted by the certifying physician will auto-populate into the application.
Note: Once the electronic form is selected and appears in the application, applicants need to click 'Save and Next' to continue completing the application.
Applicants submitting an electronic physician certification form with their patient application are not required to submit an upload of their form. This category on the Documents Tab will disappear when an electronic form is attached to an application.
If a tan box appears indicating that "No Physician Certification found", this means that either the physician has not submitted an electronic form, or the information submitted with the electronic form is incorrect.
To correct the errors, please contact Heally first to determine if the error is within the electronic form, or within their account, and then contact the Department
To learn how to complete the rest of the application, please visit the Application Video Guides tutorial page available on the Missouri Department of Health website.
There is a full walkthrough with photos here for step #1 -Register for a Patient/Caregiver account with the Department
There is a full walkthrough with photos here for step #2 - Completing and Submitting the application
Testimonials from patients who got MMJ cards with us
4.9 rating of 631 reviews
"
The best place I've found. They make the entire process easy to follow, answer all questions you may have and are always available when you need an initial recommendation or a renew.
"
Easy fast effortless process! Recommend to all!
Jan 13, 2022,
Samantha S.
"
This was so easy and quick!! Recommending to everyone I know!!
"
So Happy with the Dr who saw me AGAIN this year! He was thorough and very personable! Took time to Listen to me. Excellent response from Him and your team! Thank You for Helping Me 🥰
Nov 22, 2021,
Kimberly S.
"
Amazingly stress free and quick. Dr was great and thorough. Easiest visit ever! Thanks!
"
Fast,easy, straight to the point thank you for a efficient visit
Aug 19, 2021,
Hungchih C.
Aug 11, 2021,
Pt: I. M. 0. C.
"
Dr Badii was amazing! He heard me out, allowed me to ask questions, and answered all my questions in a very patient and professional manner. Thank you Dr Badii!
"
Very friendly doctor and easy to talk to. Didn't take long and she was understanding.
"
Vanessa Niles was very compassionate and effective in helping me in a kind, professional manner. Thank you!
"
The whole procedure from beginning to end was easy to complete. They were very helpful and professional.
"
Great experience for my first time! Highly recommend for anyone who's thinking about getting their card.
Jul 22, 2021,
Melinda . M.
"
Dr Kendrick met and exceeded exceptions as she answered each of my questions and we together made sure I completely understood instructions. Excellent communication and truly cares about my well being which tells me she'll care about yours.
"
renewed by card on your web site. Very easy to use and only takes a short time. Doctor was very nice and answered my questions.
"
Dr. Vanessa Niles is the best doctor ever! I appreciate her genuine soul, I will never forget her kindness.
Jul 21, 2021,
Anthony . I.
"
Fast , easy and my doctor was very kind glad I chose heally. Would recommend!
Jul 20, 2021,
Stephanie H.
"
Dr. Jassey has been fantastic the last two years in assisting me with my medical cannabis needs. He's thorough and provides helpful recommendations, all while making the process simple and easy for the patient. Much thanks and appreciation for Dr. Jassey and the heally+ team. Also, thanks to Jovan, whom assisted me through chat to connect to my visit.
Jul 16, 2021,
Christopher M.
"
Amazing service, the doctors are always very nice and they always listen. Never have had a problem through heally and will continue to use them as long as I have a card
Jul 13, 2021,
Danielle B.
"
Such a kind and knowledgeable doctor. She took her time reviewing my medical situation and explaining things to me and she was incredibly helpful in helping me understand the process.
"
Dr. Koffler was very helpful and personable. He explains the benefits and combinations specific to my medical needs and clarifies any questions I have.
"
Excellent, easy to understand very professional service, thank you
Jul 10, 2021,
Cheyenne B.
"
Very friendly and very fast service. I was both surprised and happy with the level of care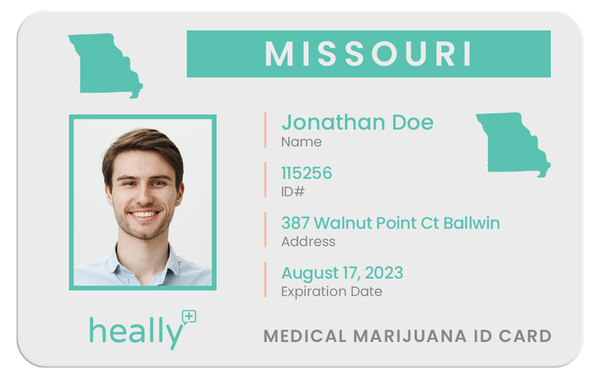 Missouri





Not sure if you qualify?
Don't worry, if the doctor does not approve you,

you will get your money back.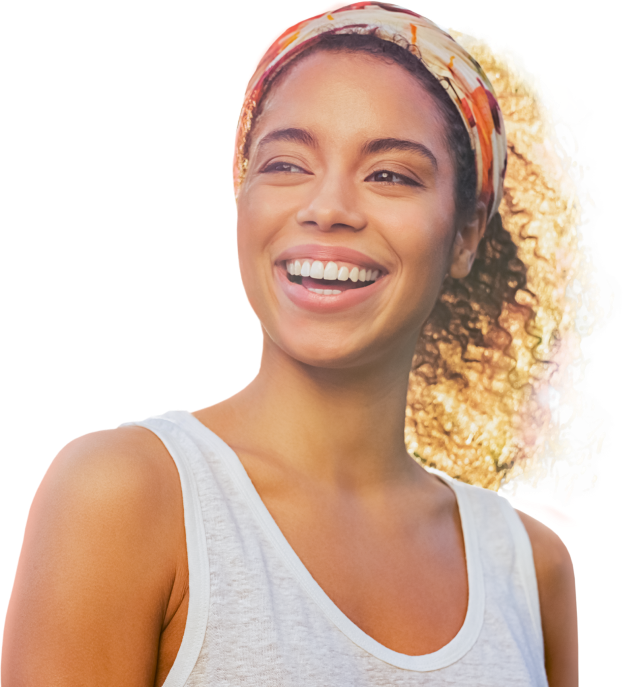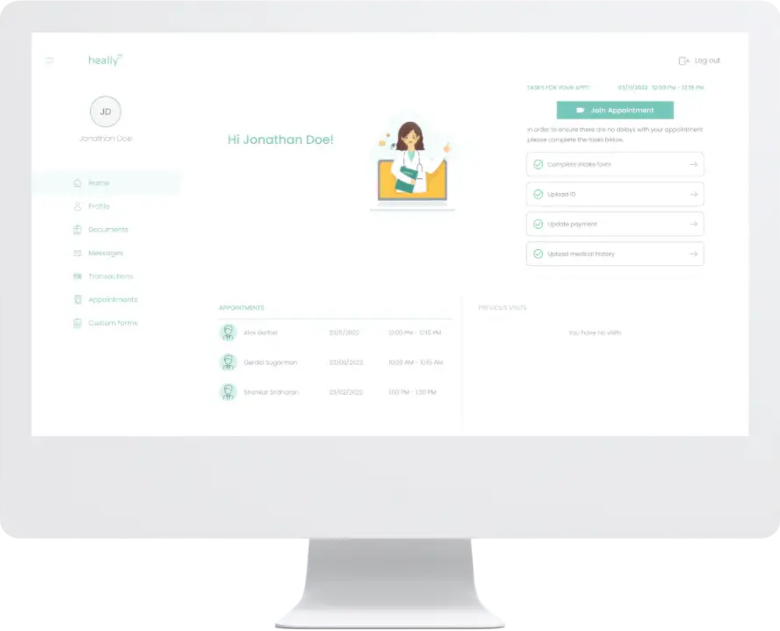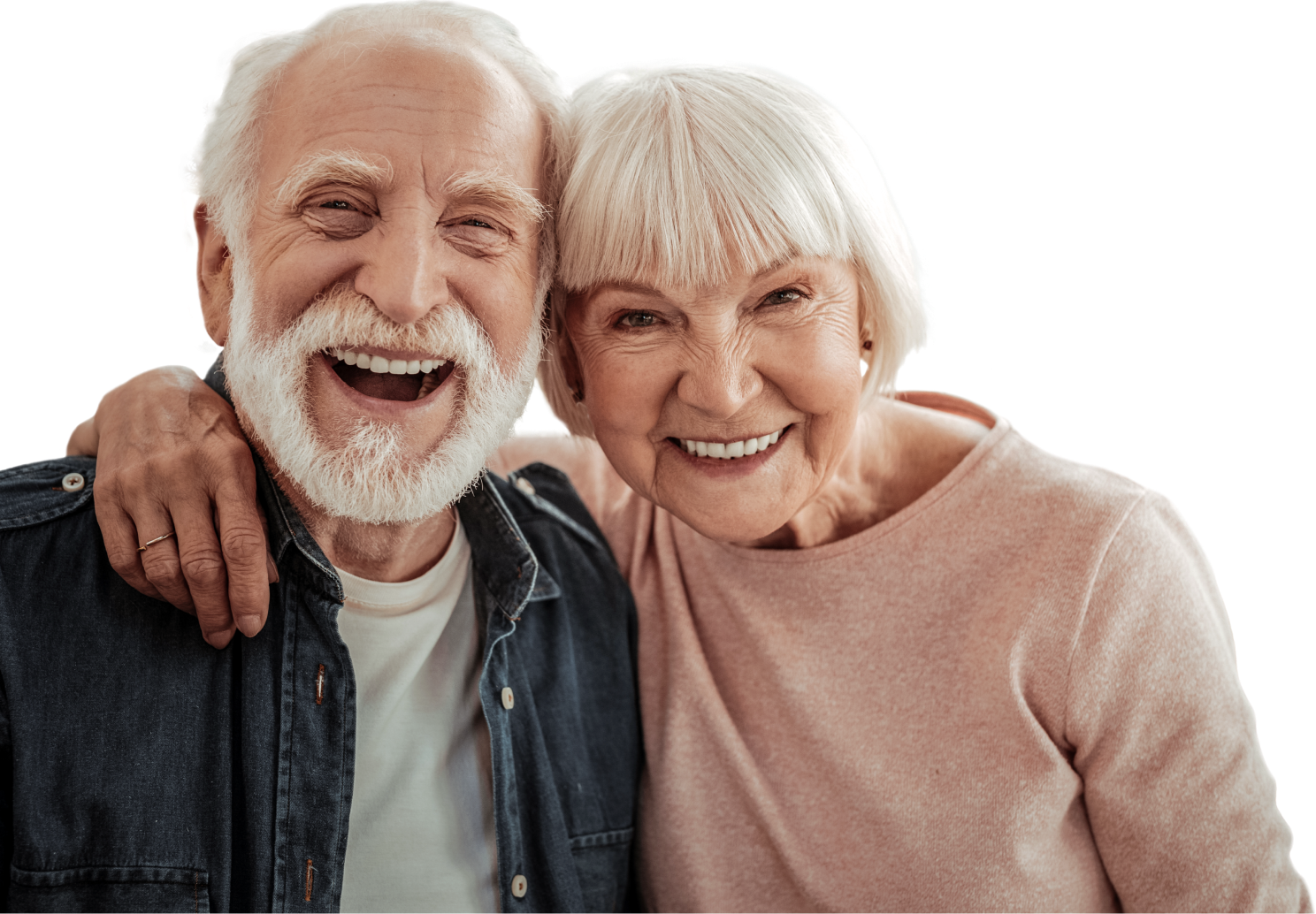 Qualifying conditions for getting MMJ card in Missouri
According to the Missouri Department of Health and Senior Services (MDHSS), the conditions which qualify you to get a medical card in Missouri include:
Cancer
Epilepsy
Glaucoma
Severe migraines
Certain chronic medical conditions that cause severe pain
Debilitating psychiatric disorders, such as PTSD
HIV/AIDS
A terminal illness
Other ailments as prescribed by a physician, who can help you learn about the process However, even if you don't see your condition on this list, don't lose hope yet. Any chronic, debilitating illness, or ailment commonly treated with prescription medication, could also lead to dependence. After receiving a diagnosis for one of the above conditions, you will need to take your paperwork to a physician. Visiting the physician is a crucial step in meeting Missouri medical card requirements. This physician should be willing to write you a recommendation for medical cannabis use. He/she may or may not be the same doctor that diagnosed you.
Renew your MMJ card in Missouri
Upon examination of your medical marijuana card, you'll find the expiration date conspicuously located at the bottom of the card's front. The card boasts a convenient feature allowing renewal up to 60 days in advance of this expiration date. Significantly, early renewal does not detract from the card's remaining validity period. Instead, the card's current expiration date will be systematically extended by three years. For instance, should your card be due to expire on 01/01/2023, upon renewal, the expiration date will be recalibrated to 01/01/2026, irrespective of when the renewal application is lodged.

The Department of Health and Senior Services has implemented a supportive system to ensure your card remains active and functional. As part of this system, the department's Medical Marijuana Program (MMMP) sends out strategically timed email reminders as your card approaches its expiration date. These notifications are systematically scheduled to arrive 60, 45, 30, and 15 days before the card's expiration.

Though it's technically permissible to renew your medical marijuana card at any point prior to its expiration, it is strongly recommended to submit the renewal application at least 30 days before the card expires. This foresight provides the state with sufficient time to process your application before the current card expires. Failure to do so may result in a potential gap between the expiration of your old card and the activation of your new one, thereby potentially interrupting your access to medical marijuana.
Medical marijuana card for minors in Missouri
Individuals below the age of eighteen years do have the opportunity to apply for a medical card in order to receive necessary care. However, this process involves the active participation of a legal guardian or parent who is at least twenty-one years old. This adult will complete the application and consequently, take on the role of a designated medical cannabis caregiver for the child.

Once the application is submitted, one should prepare for a processing period which may extend up to thirty days. This is the typical time frame for new patient and caregiver applications. This process ensures careful review and consideration of each application, ensuring only qualified individuals are granted this important medical resource.
Sign Up
Register a caregiver with Heally in Missouri
For those intending to apply as caregivers, the completion of a Patient Authorization Form for the minor is a key prerequisite. The role of a caregiver is indeed an essential one, allowing them to extend support to as many as three different patients concurrently. These caregivers shoulder the significant responsibility of overseeing the wellbeing and treatment plans of the minors under their care. Similarly, adult patients who depend on the caregiver for their daily living activities are also included in this care framework. It's a crucial role that ensures patients receive the personalized care and assistance they require.
Sign Up
Weed laws in Missouri
In 2023, Missouri emerged as the 21st state to embrace the legalization of recreational cannabis, marking a significant milestone in the journey towards nationwide drug reform. As of December 8, 2022, dispensaries have been given the go-ahead to expand their range beyond medical-use products, bringing an array of recreational and adult-use cannabis goods to the market.

This exciting development allows individuals aged 21 and over to possess up to one ounce of marijuana and even grow up to six plants for personal use. However, to grow weed by yourself, you need to apply for the growing certificate. It's not possible now, as long as the application process becomes available in late 2023.

But there are lots of possibilities to consume marijuana due to medical purposes. The state provides a medical marijuana program for patients to qualify within.
How does Heally work in Missouri?
In Missouri, Heally is a reputable business that provides telehealth consultations for issuing medical marijuana certifications. With no need to see a doctor in person, patients can now obtain a certification. Heally does not offer the option to meet a doctor offline. Through their platform, Heally also gives Missouri residents the option to renew their medical marijuana cards. Patients who receive their certifications through Heally can use their cards only in Missouri, as medical cannabis laws vary from state to state. Heally offers patients the convenience of obtaining certification from the convenience of their own homes and quick access to renewals. Additionally, Heally's platform offers educational resources and a personalized treatment plan for patients in Missouri. It is important to note that Missouri's medical marijuana program is still in its early stages, and the availability of products may vary by region.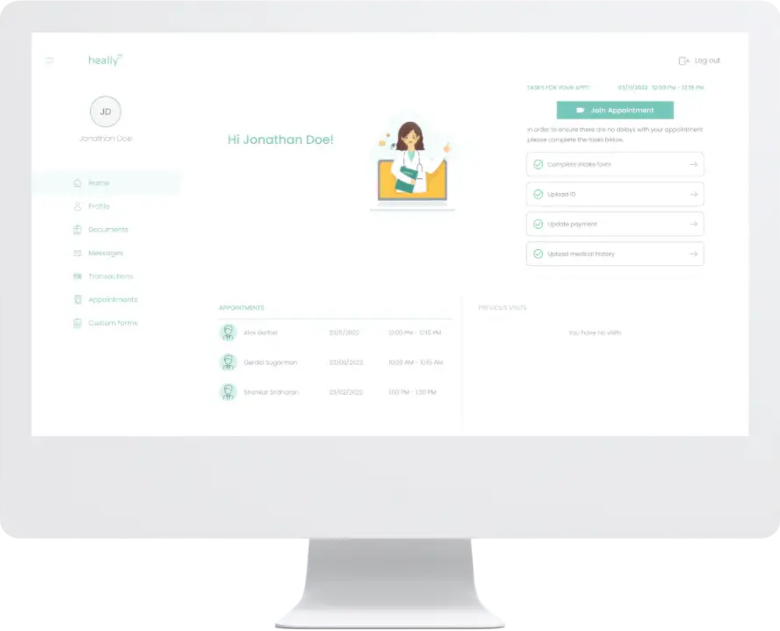 Choose Heally to get a weed medical card in MO
Heally allows patients to obtain a medical marijuana certification through telehealth consultations, without the need to visit a doctor in person.
Heally offers patients the option to renew their medical marijuana cards through their platform.
Heally's platform provides patients with educational resources and a personalized treatment plan to help them get the most out of their medical cannabis treatment.
Heally's team includes licensed healthcare providers who are experienced in medical cannabis treatment.
Heally uses secure technology to protect patient information and ensure compliance with state regulations.
Heally's service is affordable, with a flat fee to obtain a certification without hidden costs. Additionally, Heally offers a 30-day money back guarantee for patients who are not satisfied with their service.
Cannabis types in Missouri
For patients with qualifying conditions, medical marijuana is legal in Missouri, and dispensaries are allowed to sell a variety of cannabis products. The types of cannabis strains available in Missouri dispensaries are typically categorized as either indica, sativa, or hybrid. Patients seeking relief from pain or anxiety frequently turn to indica strains because of their calming and sedative effects. On the other hand, sativa strains are frequently chosen for their energizing and uplifted effects, which may be helpful for patients looking for relief from fatigue or depression.

According to the particular strain, hybrid strains—which combine both Indica and Sativa genetics—can provide a variety of effects. Dispensaries in Missouri also sell a range of cannabis-infused goods like edibles, topicals, and tinctures in addition to dried cannabis flower. It is important to note that patients must have a valid medical marijuana card and be registered with the state's medical marijuana program in order to use these products.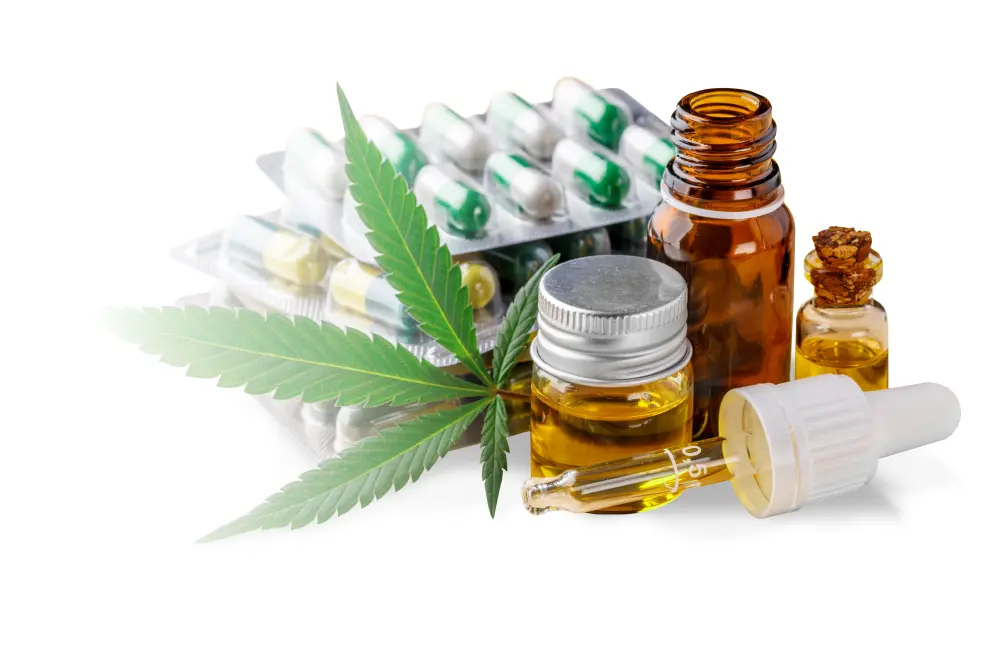 Marijuana doctor near you
We are here to guide you through all registration steps, so you'll get your cannabis card in Missouri fast and easy. Register with Heally and get a personal consultation on how to get a MMIC card in Missouri.
Frequently asked questions about marijuana cards
How do I apply for a medical marijuana card in Missouri online?
To apply for a medical marijuana card in Missouri online, you need to first register with the Missouri Medical Marijuana Program's Patient Registry. Then, you can complete the online application and pay the required fee.
Does Missouri accept out-of-state MMJ cards?
No, Missouri does not currently accept out-of-state medical marijuana cards.
What are Missouri's weed laws?
Under Missouri law, medical marijuana is legal for qualified patients with a valid medical marijuana card. However, the recreational use of marijuana is still illegal and punishable by law.
What is the price of a cannabis card in Missouri?
The price of a medical marijuana card in Missouri is $25 for patients who are enrolled in Medicaid or $100 for all other patients.
How to qualify for a marijuana card in Missouri?
To qualify for a medical marijuana card in Missouri, you must be a resident of the state, have a qualifying medical condition, and obtain a certification from a licensed physician.
How to renew a cannabis card in Missouri?
To renew your medical marijuana card in Missouri, you need to submit a renewal application and pay the required fee. Your certification from a licensed physician must also be up-to-date.
Is cannabis legal in Missouri?
Medical marijuana is legal in Missouri for qualified patients with a valid medical marijuana card. However, the recreational use of marijuana is still illegal and punishable by law.
Read about medical cannabis cards in Missouri

Dr. Krasne
This information was reviewed by Dr. Krasne
Dr. Benjamin Krasne is a board-certified anesthesiologist. After attending the University of Florida, Dr. Ben matriculated to the University of Miami Miller School of Medicine. Dr. Krasne completed his residency at Jackson Memorial Hospital in 2017. Since graduating residency Dr. Krasne has worked throughout the United States as a traveling anesthesiologist while providing remote driven out-patient clinical services as well.
Last update: 05/17/2023