Get Your Missouri Medical Marijuana Card Online
Receive your certification without ever leaving your home.
Do you want to get a Missouri medical marijuana card online? You've come to the right place. Heally's online telehealth platform connects you with doctors who certify you for medical marijuana in under 15 minutes. You're only a few clicks away from receiving your Missouri medical marijuana card. Start your certification process now.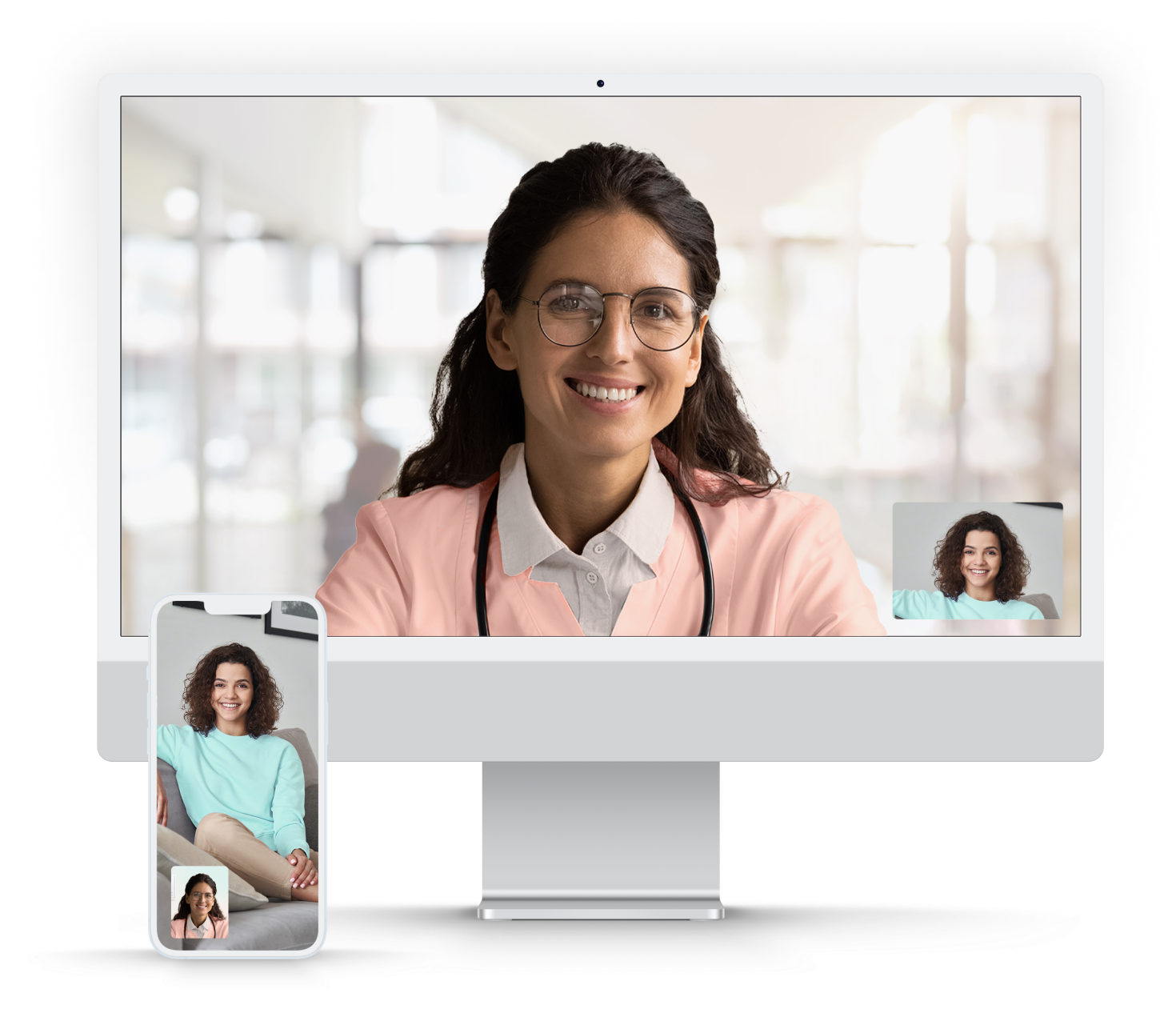 Obtain Your Missouri Medical Marijuana Card Online With Heally
Heally makes it easier than ever to get certified for medical marijuana. Our HIPAA-compliant application allows you to schedule online doctor appointments at any time of your convenience. You can meet with licensed physicians and get approved for medical marijuana in minutes. See an overview of our quick and easy certification process:
Review Qualifying Conditions

Go over Missouri medical card requirements below to see if your health condition is listed.

Register with Heally

Sign up for a free account and fill out our simple intake form to start your marijuana certification process.

Visit With Your Medical Marijuana Doctor

Book an appointment with a doctor of your choice. Your meeting will take place online.

Receive Your Missouri Medical Marijuana Card Online

Your doctor will either send your MMJ certification to you or the State of Missouri for approval.
Hear What Our Patients
Have to Say
4.9 rating of 631 reviews
"
The best place I've found. They make the entire process easy to follow, answer all questions you may have and are always available when you need an initial recommendation or a renew.
"
Easy fast effortless process! Recommend to all!
Jan 13, 2022,
Samantha S.
"
This was so easy and quick!! Recommending to everyone I know!!
"
So Happy with the Dr who saw me AGAIN this year! He was thorough and very personable! Took time to Listen to me. Excellent response from Him and your team! Thank You for Helping Me 🥰
Nov 22, 2021,
Kimberly S.
"
Amazingly stress free and quick. Dr was great and thorough. Easiest visit ever! Thanks!
"
Fast,easy, straight to the point thank you for a efficient visit
Aug 19, 2021,
Hungchih C.
Aug 11, 2021,
Pt: I. M. 0. C.
"
Dr Badii was amazing! He heard me out, allowed me to ask questions, and answered all my questions in a very patient and professional manner. Thank you Dr Badii!
"
Very friendly doctor and easy to talk to. Didn't take long and she was understanding.
"
Vanessa Niles was very compassionate and effective in helping me in a kind, professional manner. Thank you!
"
The whole procedure from beginning to end was easy to complete. They were very helpful and professional.
"
Great experience for my first time! Highly recommend for anyone who's thinking about getting their card.
Jul 22, 2021,
Melinda . M.
"
Dr Kendrick met and exceeded exceptions as she answered each of my questions and we together made sure I completely understood instructions. Excellent communication and truly cares about my well being which tells me she'll care about yours.
"
renewed by card on your web site. Very easy to use and only takes a short time. Doctor was very nice and answered my questions.
"
Dr. Vanessa Niles is the best doctor ever! I appreciate her genuine soul, I will never forget her kindness.
Jul 21, 2021,
Anthony . I.
"
Fast , easy and my doctor was very kind glad I chose heally. Would recommend!
Jul 20, 2021,
Stephanie H.
"
Dr. Jassey has been fantastic the last two years in assisting me with my medical cannabis needs. He's thorough and provides helpful recommendations, all while making the process simple and easy for the patient. Much thanks and appreciation for Dr. Jassey and the heally+ team. Also, thanks to Jovan, whom assisted me through chat to connect to my visit.
Jul 16, 2021,
Christopher M.
"
Amazing service, the doctors are always very nice and they always listen. Never have had a problem through heally and will continue to use them as long as I have a card
Jul 13, 2021,
Danielle B.
"
Such a kind and knowledgeable doctor. She took her time reviewing my medical situation and explaining things to me and she was incredibly helpful in helping me understand the process.
"
Dr. Koffler was very helpful and personable. He explains the benefits and combinations specific to my medical needs and clarifies any questions I have.
"
Excellent, easy to understand very professional service, thank you
Jul 10, 2021,
Cheyenne B.
"
Very friendly and very fast service. I was both surprised and happy with the level of care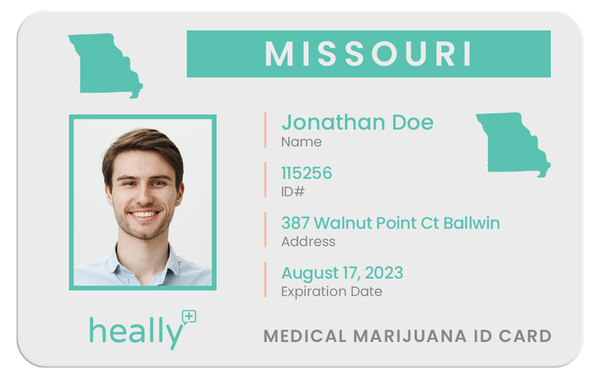 Missouri





Talk to a Doctor Online Today
Video conference with your certified
physician completely online, from
the comfort of your home.
Book your appointment now!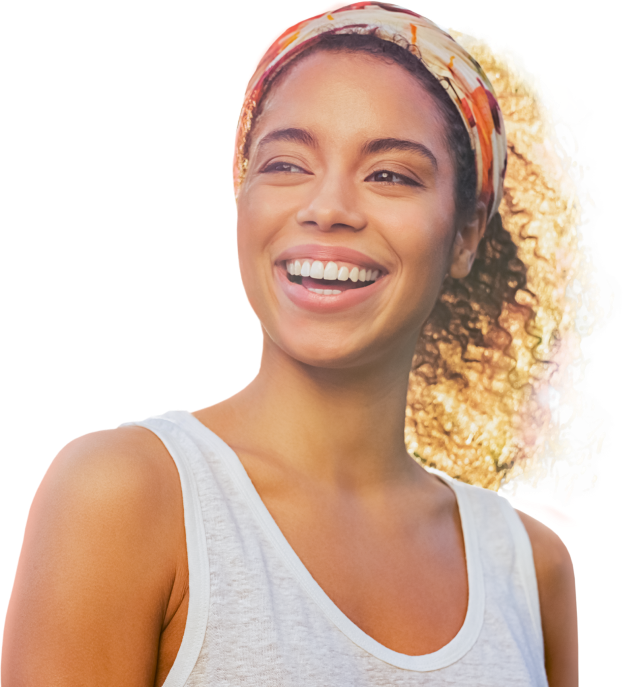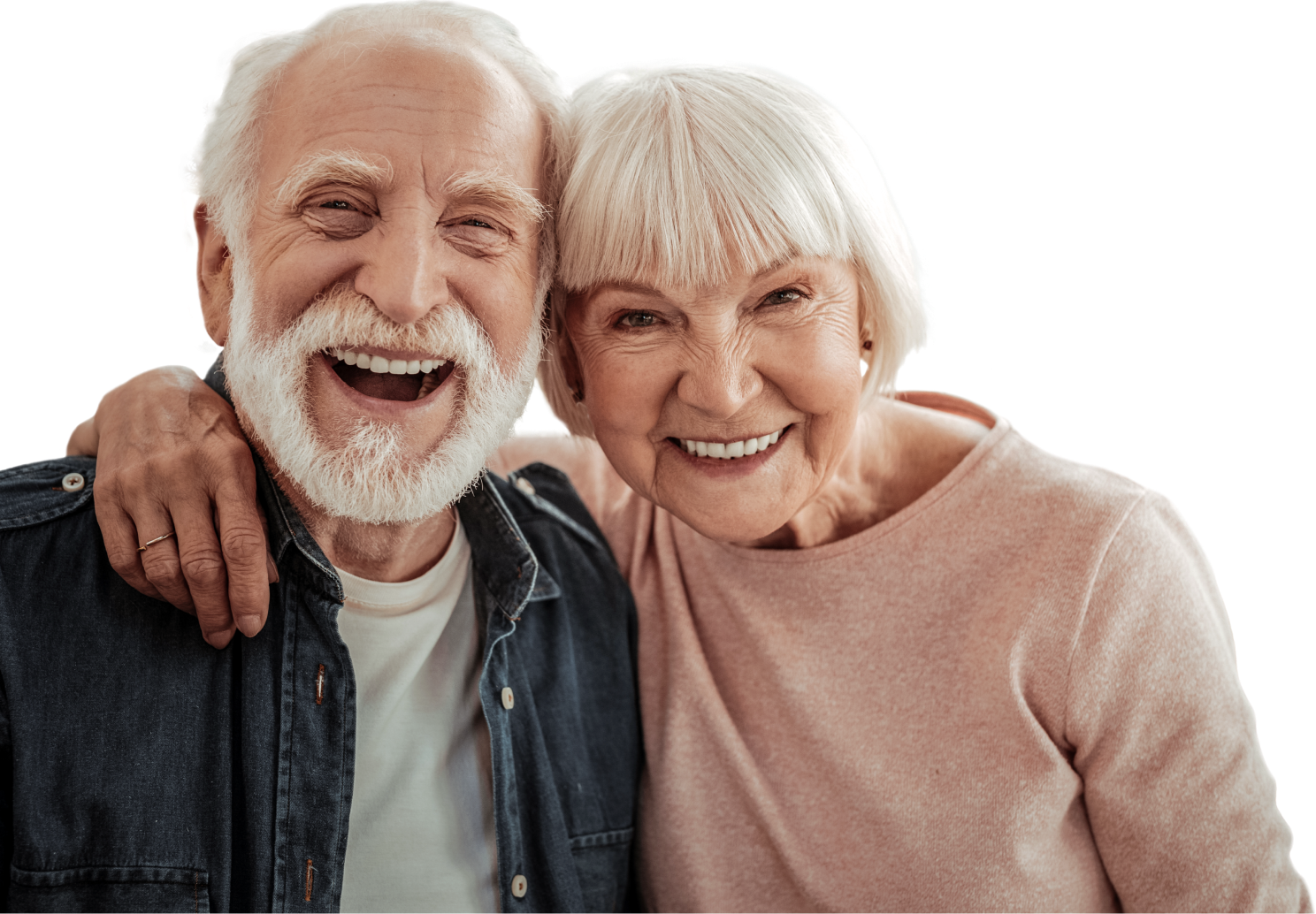 Missouri Medical Card Requirements
The State of Missouri has specified over 20 health conditions that qualify for medical marijuana. If your physician certies that you suffer from any of these conditions, you will be eligible to get your Missouri medical marijuana card online. The qualifying health conditions include:
Debilitating psychiatric disorders
Inflammatory bowel disease
Huntington's disease
Hepatitis C
A terminal illness
Other conditions may be approved by your physician.
Missouri Medical Marijuana Card Online State Process
Before you start, have these supporting documents ready:
Social Security Number
Valid MO ID or ID with Proof of MO Residency
The Application Process:
In summary, you will need to #1 - Register for a Patient/Caregiver account with the department and #2 - Complete and submit an application for a Missouri Medical Marijuana license within 30 days of your visit.
#1 - Register for a Patient/Caregiver account with the Department
Navigate to the Registry website at: https://mo-public.mycomplia.com.
In the top right corner of the Sign In page, click 'Register'.
Fill out the provided form completely by entering your Legal First Name, Legal Last Name, Email Address, and Phone Number. Be sure to select the type of application you want. Enter your Social Security Number and Date of Birth and make sure they are correct before registering.
Read the Terms and Conditions and check the box. Click I'm not a robot, follow the prompts, and click Register.
#2 - Complete and Submit an Application for a Missouri Medical Marijuana license
Navigate to the Registry website at: https://mo-public.mycomplia.com.
Enter your Username (email) and Password.
Check the Accept Terms and Conditions box.
Click I'm not a robot. If a pop-up window appears, follow the prompts, and click Verify.
Click Sign In.
Click 'Create New Application'.
For the Application Type, click the 'I am a' drop-down box, and select 'Patient.'
If you are a new patient, select 'New Patient Registration.' If you are renewing an application, select 'Patient Renewal'. Click 'Create Application'.
Click on the Physician/Condition Information Tab.
Under Recommendation Type, click the drop-down, and select 'Electronic Certification'.
A green box will appear to the right labeled View Available Certifications. Click the green box.
A pop-up will appear listing all available physician certifications that are linked to the applicant's social security number and date of birth. Choose the electronic form and click 'Update'. The information submitted by the certifying physician will auto-populate into the application.
Note: Once the electronic form is selected and appears in the application, applicants need to click 'Save and Next' to continue completing the application.
Applicants submitting an electronic physician certification form with their patient application are not required to submit an upload of their form. This category on the Documents Tab will disappear when an electronic form is attached to an application.
If a tan box appears indicating that "No Physician Certification found", this means that either the physician has not submitted an electronic form, or the information submitted with the electronic form is incorrect.
To correct the errors, please contact Heally first to determine if the error is within the electronic form, or within their account, and then contact the Department.
To learn how to complete the rest of the application, please visit the Application Video Guides tutorial page available on the Missouri Department of Health website.
There is a full walkthrough with photos here for step #1 -Register for a Patient/Caregiver account with the Department
There is a full walkthrough with photos here for step #2 - Completing and Submitting the application
Not sure if you qualify? Don't worry, if the doctor does
not approve you, you will get your money back.
FAQ For Medical Marijuana in Missouri
How Long Does it Take to Get My Missouri medical marijuana card online?
If you meet Missouri's medical card requirements, the State will issue your marijuana card within 30 days of your online application.
How Much Does a Medical Marijuana Card Cost in Missouri?
Your card will cost $129 per year. You will pay only when a doctor issues your marijuana certificate.
Do You Need a License for Cannabis Products in Missouri?
You must have a medical marijuana card to purchase products with THC in Missouri. Sign up for Heally and connect with our doctors to learn if you qualify for a marijuana card.
How Much Medical Marijuana Can I Purchase in Missouri?
You can purchase four ounces of marijuana flower, 32 grams of marijuana concentrate, and 3200 mg of THC infused products within a 30-day period.
Is it Legal to Get My Medical Card Online in Missouri?
Yes. It is legal to get certified online for a medical marijuana card in Missouri. You will also apply online to the State of Missouri to get your medical card.
Does the State of Missouri Have Medical Marijuana Reciprocity?
No. Out-of-state cardholders can't purchase marijuana legally in Missouri.
How Do I Know If Medical Marijuana is Right for Me?
THC has many therapeutic properties and can treat a long list of ailments. Consult with a physician to determine if marijuana is right for you.
What to Do After You Get Your Missouri Medical Marijuana Card Online
Missouri has something for everyone, that's for sure! After taking your natural medicine, make sure to embark on an adventure in the cities of Missouri! With amazing southern-style barbeque, gorgeous nature, and an abundance of culture, you'll certainly find yourself having a great time in whichever city you're located in Missouri!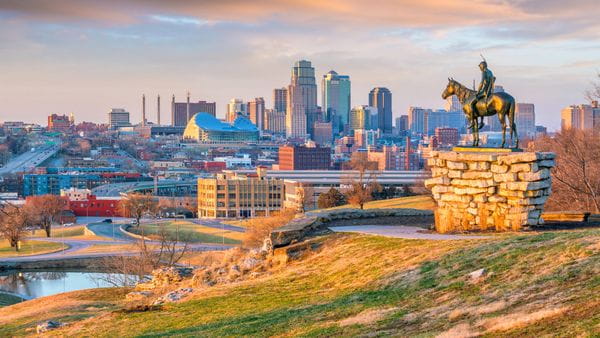 Kansas City
One of the best ways to experience Kansas City is by exploring all of its wonderful and unique museums. Once you've covered those, make sure to explore the stunning colors of the Kauffman Memorial Garden and the famous City Market where you can taste loads of fresh produce and foods. If you're in the mood for an adrenaline-rush, make sure to stop by Kansas City's Worlds of Fun amusement park! Wherever you go, you're bound for a fun adventure!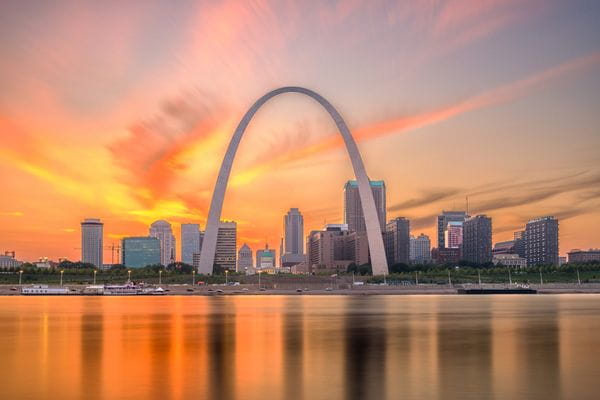 St. Louis
Home to the St. Louis Cardinals, this lively city has an abundant array of activities to enjoy! If you're a sports fan, then going to the Cardinals stadium is a must…going to a game is even better. Of course you also have to check out the world-famous St. Louis arch in all its glory! Looking for something the whole family would be excited to do? Make sure to visit the St. Louis Six Flags Park! On your way through the city, make sure to stop by local cafes, restaurants, shops, and dispensaries (just in case you run out of your natural medicine)!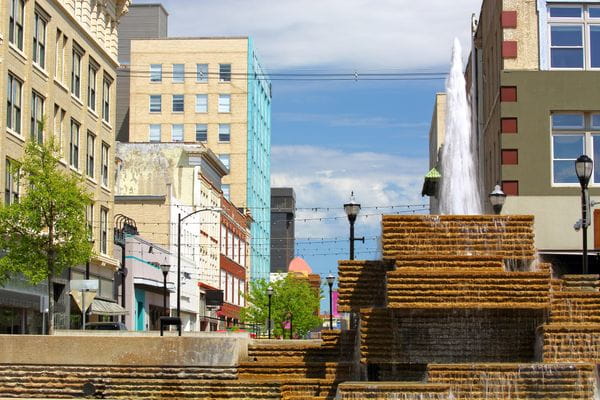 Springfield
Springfield is home to some of the most beautiful gardens, parks, and landmarks in Missouri. Visiting the botanical and Japanese gardens is an absolute must! The Conservation Nature Center is a must see as well! Looking for something unique and fun for the whole family to enjoy? The World's Largest Fork and the Route 66 Car Museum will surely provide fun for everyone! Stroll the charming streets of Springfield and make sure to browse the wonderful storefronts!
Missouri Marijuana Legalization
In 2018, the State of Missouri legalized medical marijuana for qualifying patients, with the first sales taking place in 2020. Qualifying patients can possess an equivalent of up to four ounces of unprocessed marijuana. Individuals who meet the requirements of Missouri medical cards can acquire marijuana at a local dispensary in the form of flowers, edibles, tinctures, concentrates, vaporizers, pre-rolls, and topicals.
The use of recreational marijuana, however, is still illegal and has only been partially decriminalized for possession of fewer than 10 grams of cannabis. In 2021, the mayor of St. Louis signed a bill to legalize the use and possession of recreational marijuana, being one of few movements to legalize recreational marijuana all across the state.
Check Out Our Blog To Learn More About Medical Marijuana in Missouri