Get a marijuana card online in Montana
Check cannabis laws in MT and your qualifying conditions with Heally services. Apply for the MMJ medical card in Montana in 15 minutes. Schedule a consultation with licensed doctors via our HIPAA-compliant telehealth services. It is easy to get a cannabis card in MT: register with Heally, visit a doctor online, and get your temporary MMJ certification after approving of application.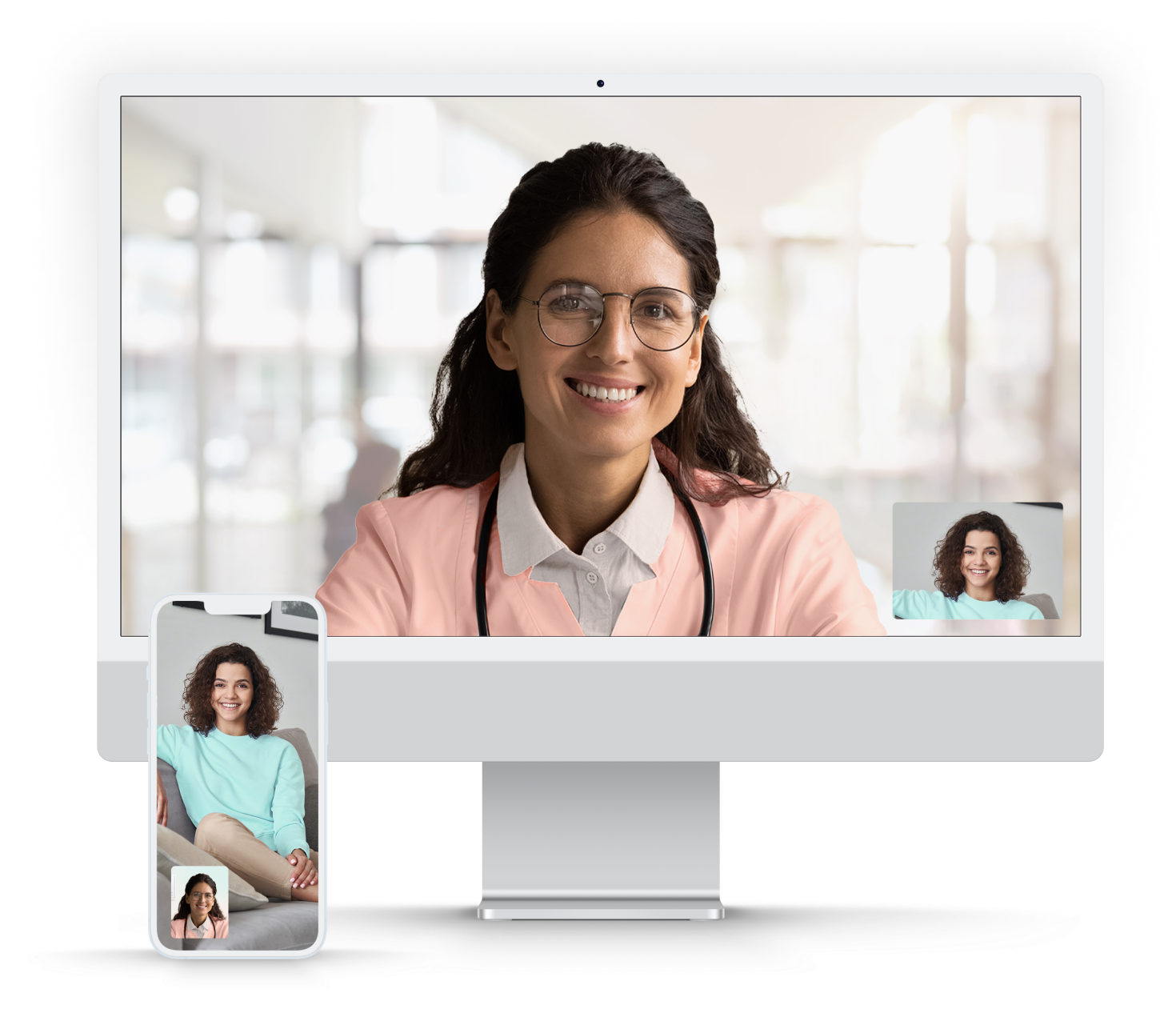 How to get a medical marijuana card in MT?
Consultations with licensed marijuana doctors are available from 8 am to 10 pm, 7 days a week, and everything can be done online. Heally makes the process of getting an MMJ card fast and easy.
Check Your Qualifying Conditions in MT

The first thing you'll need to do is review the qualifying conditions for a medical marijuana card in Montana. See the list of approved conditions below. If your medical condition is considered eligible it is a good cause to try an alternative approach.

Register with Heally

Fill out our quick intake form to get started with the Montana medical card process. Discover your options with Heally. You'll receive not only professional medical approach toward your issue, but also valuable information resources and answers for all your questions.

Visit Online Consultation With Your Medical Marijuana Doctor

Book your appointment with a certified medical marijuana doctor. You can do this instantly or schedule one at your convenience. No need to rupture your schedule or leave your home or work. All you need is a phone or a laptop. Schedule the best time window for you within working hours.

Receive Your Medical Marijuana Card in MT

Your appointment will generally be about 15 minutes. The doctor will provide medical evaluation and also proof of the presence of a qualifying condition. You will receive your medical certification by email.
Once you have registered with Heally and approved by the doctor, you will need to log in to your TransAction Portal registry and pay the state fee of $20. Your Montana medical marijuana card is valid for 52 weeks
Montana State Process
Congratulations on getting approved for your medical certification. Here's a guide to what you need to do next.

If you're an existing medical card holder, click here for renewal instructions.
Before you start, have these supporting documents ready:
Photo of applicant

The style should be similar to a driver's license or passport photo
Clear, in color, neutral background
From shoulders up, facing the camera
No hats, face masks, sunglasses
Taken within the last six months

Proof of Montana Residency

Montana driver's license, Montana state or tribal identification card, voter registration form, Montana hunting or fishing license, etc.

Your Physician statement from Heally (Dated within 60 days. All (4) pages are required)

Montana driver's license, Montana state or tribal identification card, voter registration form, Montana hunting or fishing license, etc. Getting Your Montana Medical Marijuana Card
Access the TransAction Portal (TAP).
Scroll down to the Cannabis Control Card section and click "Apply for or Manage a New Medical Marijuana Card"

Note: renew your card here next year too
Note: you can request a replacement if your card is lost or damaged here too

In the Medical Marijuana Registry section, click "Apply for a New Medical Marijuana Card"
You should now be on the application type screen. Select either Adult Application or Minor Application. Click the "Next" button.
Complete the Cardholder Application. It contains required data fields, question responses, and document uploads.

Click "Address needs to be verified*" to verify the location of patient address and physician address.

Pay the state application fee of $20

You can do this via credit, debit, ACH. Applicants can also mail in check or money orders, or deliver cash, check, or money order.

Pay online:Log in to TAP, locate your Cannabis License Account, and select Make a Payment or
Visit TAP and select Make a Payment in the Quick Links section.
Pay by e-check (free) or credit card (will include additional transaction fees).
You will need your Montana Account ID and bank or credit card information.
Pay by e-check (free) or credit card (will include additional transaction fees).
Pay by check:Make check payable to Montana Department of Revenue.
Write your Montana Account ID on the memo line of your check. Please remember to sign the check.
Mail your payment to:
Montana Department of Revenue
P.O. Box 6309
Helena, MT 59604-6309

Once submitted, you will gain access to a temporary card that can be printed out directly from the submission confirmation screen - it is not valid in digital form.

The temporary card expiration date is initially set to a maximum of 60 days. Once a Cardholder Application is approved, that expiration date changes to ten (10) business days from the date of approval to allow time for your cardholder registry identification card to arrive in the mail.
If you need to download and print your temporary card at a later time, you can retrieve your application at . You will need your email address and retrieval code.

you will receive an email notification from the state when you are fully approved or if there is a problem with your application. Rejected applications can be corrected and resubmitted.
Approved patients receive a physical medical card, from the state, via mail. Additional step-by-step instructions with images can be found here.
Testimonials from patients who got MMJ cards with us
4.9 rating of 631 reviews
"
The best place I've found. They make the entire process easy to follow, answer all questions you may have and are always available when you need an initial recommendation or a renew.
"
Easy fast effortless process! Recommend to all!
Jan 13, 2022,
Samantha S.
"
This was so easy and quick!! Recommending to everyone I know!!
"
So Happy with the Dr who saw me AGAIN this year! He was thorough and very personable! Took time to Listen to me. Excellent response from Him and your team! Thank You for Helping Me 🥰
Nov 22, 2021,
Kimberly S.
"
Amazingly stress free and quick. Dr was great and thorough. Easiest visit ever! Thanks!
"
Fast,easy, straight to the point thank you for a efficient visit
Aug 19, 2021,
Hungchih C.
Aug 11, 2021,
Pt: I. M. 0. C.
"
Dr Badii was amazing! He heard me out, allowed me to ask questions, and answered all my questions in a very patient and professional manner. Thank you Dr Badii!
"
Very friendly doctor and easy to talk to. Didn't take long and she was understanding.
"
Vanessa Niles was very compassionate and effective in helping me in a kind, professional manner. Thank you!
"
The whole procedure from beginning to end was easy to complete. They were very helpful and professional.
"
Great experience for my first time! Highly recommend for anyone who's thinking about getting their card.
Jul 22, 2021,
Melinda . M.
"
Dr Kendrick met and exceeded exceptions as she answered each of my questions and we together made sure I completely understood instructions. Excellent communication and truly cares about my well being which tells me she'll care about yours.
"
renewed by card on your web site. Very easy to use and only takes a short time. Doctor was very nice and answered my questions.
"
Dr. Vanessa Niles is the best doctor ever! I appreciate her genuine soul, I will never forget her kindness.
Jul 21, 2021,
Anthony . I.
"
Fast , easy and my doctor was very kind glad I chose heally. Would recommend!
Jul 20, 2021,
Stephanie H.
"
Dr. Jassey has been fantastic the last two years in assisting me with my medical cannabis needs. He's thorough and provides helpful recommendations, all while making the process simple and easy for the patient. Much thanks and appreciation for Dr. Jassey and the heally+ team. Also, thanks to Jovan, whom assisted me through chat to connect to my visit.
Jul 16, 2021,
Christopher M.
"
Amazing service, the doctors are always very nice and they always listen. Never have had a problem through heally and will continue to use them as long as I have a card
Jul 13, 2021,
Danielle B.
"
Such a kind and knowledgeable doctor. She took her time reviewing my medical situation and explaining things to me and she was incredibly helpful in helping me understand the process.
"
Dr. Koffler was very helpful and personable. He explains the benefits and combinations specific to my medical needs and clarifies any questions I have.
"
Excellent, easy to understand very professional service, thank you
Jul 10, 2021,
Cheyenne B.
"
Very friendly and very fast service. I was both surprised and happy with the level of care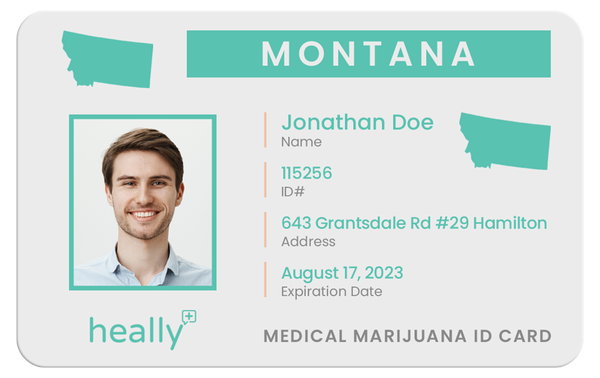 Montana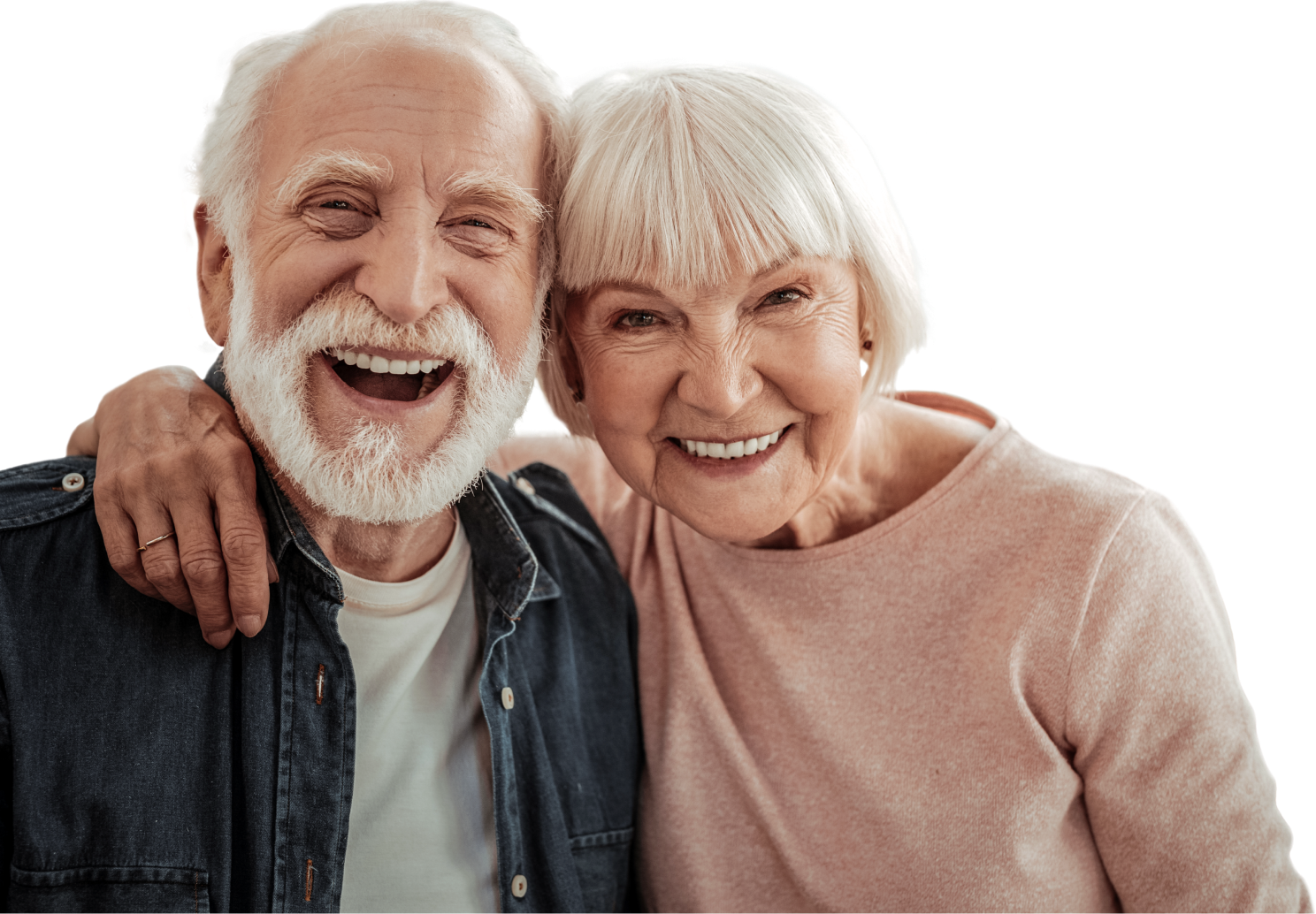 Qualifying conditions for getting an MMJ card in Montana
The Montana Medical Marijuana Act allows those with medical marijuana cards to get the product from authorized dispensaries. Individuals with specific severe medical issues can obtain these cards through the Cannabis Control Division (CCD) if they have a physician's written endorsement for medical marijuana treatment. The act recognizes the following conditions as eligible for medical marijuana use:
Crohn's disease
Painful peripheral neuropathy
Epilepsy
Enrollment in hospice care
Central nervous system disorder
Intense chronic pain that disrupts daily life, confirmed by the patient's primary physician.
Not sure if you qualify?
Don't worry, if the doctor does not approve you, you will get your money back.
Renew your MMJ card in Montana
In Montana, the procedure for renewing your medical marijuana card closely mirrors that of applying for a new one. All renewals are facilitated through the TransAction Portal. It's essential for patients to secure a fresh certification from their physician for every renewal. Moreover, all the paperwork and documents that were necessary for the initial application must also be provided during the renewal. Patients are encouraged to begin the renewal process up to 60 days prior to the end date of their existing medical marijuana card.
Medical marijuana card for minors in MT
Minors under 18 years old can receive medical marijuana cards, but there are specific conditions attached. Their legal guardians or custodial parents must consent to be their primary providers for marijuana-based products. The Cannabis Control Division requires the following documents from these guardians or parents:
Evidence of legal guardianship, which can be in the form of birth certificates or court-issued documents confirming legal guardianship.
A signed statement from the doctor detailing the minor's debilitating medical conditions. This statement should also confirm that both the minor and their guardians have been informed about the potential benefits and drawbacks of using marijuana.
Fingerprints for conducting background checks by both the Federal Bureau of Investigation (FBI) and the Montana Department of Justice. The custodial parents or guardians are responsible for the costs associated with these checks.
A written commitment from the guardians or parents that they:

Consent to the minor using cannabis.
Will oversee the dosage, and frequency, of marijuana use by the child.
Agree to act as the primary provider of marijuana-based products for the minor.
Ensure that the minor will only use products infused with marijuana and will not smoke it.
Additionally, Montana regulations require a recommendation from a second doctor, apart from the primary treating physician, to endorse medical marijuana use for a minor with a severe medical condition.
Sign Up
Register a caregiver with Heally in Montana
In Montana, medical marijuana patients have the option to appoint caregivers. These caregivers are termed either as marijuana providers or marijuana-infused product providers, based on the nature of their service. Those who aid patients in growing and consuming marijuana are termed marijuana providers. On the other hand, those who produce or procure marijuana-infused products and deliver them to patients are known as marijuana-infused product providers.

For someone to qualify as a marijuana provider or a marijuana-infused product provider in Montana, they must:
Be a Montana resident.
Be 18 years or older.
Have no criminal history or past convictions.
It's mandatory for both types of providers to register with the Cannabis Control Division. They also need to provide fingerprints for background verifications. Montana does not set a cap on the number of medical marijuana patients a provider can assist. To better serve their patients, these providers can also establish dispensaries. If the patient is a minor, their parents or legal guardians are required to enroll as marijuana-infused product providers. Furthermore, these providers have the allowance to grow a marijuana canopy measuring up to 30 square feet for every registered medical marijuana cardholder in their care.
Sign Up
Marijuana laws in Montana
Marijuana for medical purposes is sanctioned in Montana. The Montana Medical Marijuana Act came into being in 2004 due to Initiative 148 (I-148) during the 2004 elections. This Act led to the formation of the Montana Medical Marijuana Program, overseen by the Montana Department of Public Health and Human Services (DPHHS).

In 2011, the original Montana Medical Marijuana Act from 2004 was repealed by the state legislature and replaced with Senate Bill 423 (Montana Marijuana Act). This new bill imposed limits on how many patients a physician could recommend for medical marijuana annually. It also revisited and adjusted the list of qualifying conditions for the program. However, in the 2016 general elections, Initiative 182 (i-182) was ratified by voters, nullifying some of SB 423's restrictive measures and expanding the list of qualifying conditions.

The current Montana Medical Marijuana Act allows those holding medical marijuana cards to get from certified dispensaries. Individuals diagnosed with specific severe health issues can seek medical marijuana cards via the Cannabis Control Division (CCD). They must submit their applications within two months of the date listed on their doctor's documentation. Temporary medical marijuana cards are available for download, and the CCD has an obligation to review applications within a month, subsequently issuing cards to approved candidates. A non-returnable fee of $20 is charged for the application, which needs to be settled before processing.

Cardholders are allowed to grow a maximum of four mature cannabis plants and 12 saplings on their property, given they haven't chosen a specific marijuana or product provider for cultivation. Cultivation within 1,000 feet of educational institutions and public areas is prohibited.
How does Heally help you get a marijuana card in Montana?
Heally, a renowned telemedicine platform, has streamlined the process for individuals in Montana seeking to obtain or renew their medical marijuana cards. After a simple registration on the Heally website, users can select from a list of licensed Montana physicians specializing in medical marijuana recommendations. The platform facilitates a virtual consultation, allowing patients to discuss their conditions and any queries related to medical marijuana from the comfort of their homes. Based on the consultation, the physician evaluates the user's eligibility and, if deemed suitable, provides a recommendation for medical marijuana. Heally doesn't stop there; it offers guidance on the subsequent application process, ensuring that all necessary documents are correctly submitted to the Montana Cannabis Control Division.

When the time comes for card renewal, Heally remains a trusted ally. Users can effortlessly schedule another telemedicine session, ensuring their credentials remain active. The platform stands as a beacon of continuous support, offering insights into dosage, strains, and other pertinent medical marijuana topics. By marrying technology with healthcare, Heally ensures that Montanans have uninterrupted, hassle-free access to the medical marijuana resources they need.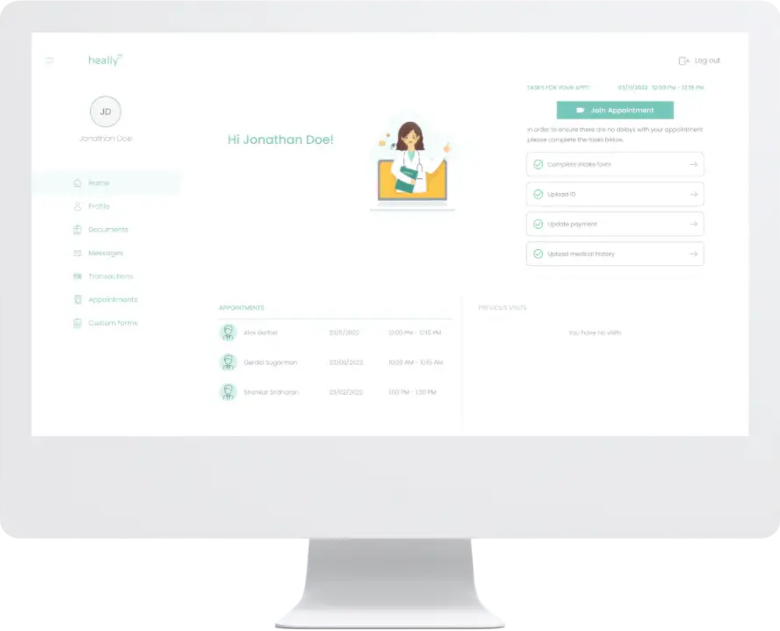 Choose Heally to get a weed medical card in MT
Heally's platform is designed with users in mind. The straightforward registration process, combined with an intuitive interface, ensures that patients can swiftly navigate and access the services they need.
Heally boasts a roster of licensed Montana physicians, specializing in medical marijuana recommendations. Every patient can be assured of a consultation with a seasoned and knowledgeable professional.
The future is digital, and Heally embraces it. Patients can discuss their conditions, ask questions, and receive recommendations all from the comfort of their homes, eliminating the need for physical appointments.
Beyond just the initial consultation and recommendation, Heally offers a wellspring of ongoing support. Whether it's guidance on application processes, card renewals, or insights into dosage and strains, Heally is a constant companion in the medical marijuana journey.
With Heally, patients can expect full transparency and ethical practices. Every step, from consultation to card renewal, is handled with utmost integrity, ensuring users' peace of mind.
Cannabis types in Montana
Montana's cannabis market is nothing short of diverse, catering to various preferences and needs. At the forefront are the marijuana flowers, often known as smokable green buds. They are renowned for their unique strain names like Apple Fritter, Peanut Butter Lady, and Missoula Kush Cake. The THC content, the primary psychoactive compound in cannabis, usually hovers between 15% to 25%.

For those who prefer something more edible, Montana offers a variety of cannabis-infused products, from chocolates and gummies to infused olive oils. Tinctures and vaporizer cartridges provide an alternative consumption method, especially for those who want to avoid traditional smoking. On the more potent end of the spectrum are the cannabis concentrates, which are extracted oils known for their high potency. Novice consumers might want to approach these with caution. Lastly, topicals, meant for external use, present another unique way to experience the benefits of cannabis. It's essential to note that Montana takes pride in local production, ensuring that all these cannabis offerings are cultivated and crafted within the state.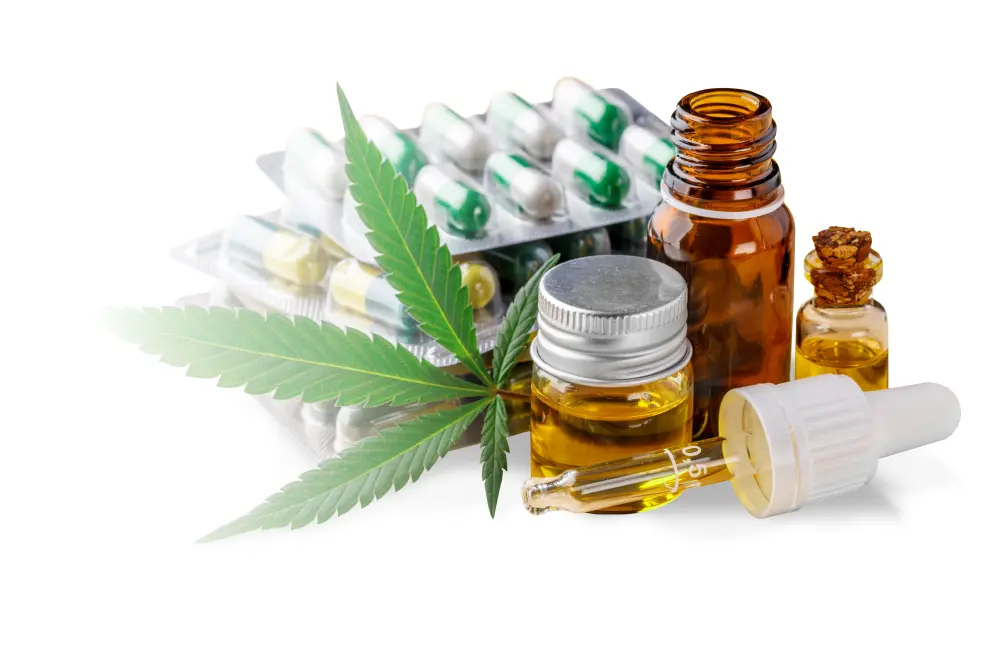 Marijuana doctor near you
We are here to guide you through all the registration steps, so you'll get your cannabis card in MT fast and easily. Register with Heally and get a personal consultation on how to get an MMIC card in Montana.
Frequently asked questions about marijuana cards
How to apply for a medical marijuana card in Montana online?
Receive medical certification from a therapist with the recommendation of medical marijuana approach toward illness. Collect the needed paperwork and apply through TransAction Portal.
Does Montana accept out-of-state MMJ cards?
Montana allows medical cannabis reciprocity, but South Dakota is the only state bordering Montana that allows cannabis use.
What are Montana weed laws?
Montana allows the use of marijuana for medical use. A patient could qualify for medical marijuana card if they have an eligible condition. It is also allowed to grow marijuana plants.
What is the price of a cannabis card in Montana
A state fee is $20. However, this price does not include paying for medical services.
How to qualify for a marijuana card in Montana?
To qualify patient must be 18 years older, be a current resident of Montana and have one of the qualifying diagnoses from a government-issued list.
How to renew a cannabis card in Montana?
Apply for renewal through the TAP system. Provide recent medical records and pay state fee of $20. You need to renew your card once per year 60 days prior expiration date.
Is cannabis legal in Montana?
Medical cannabis is legal in Montana. Adult-use was revoked recently by the state government.
News about cannabis in MT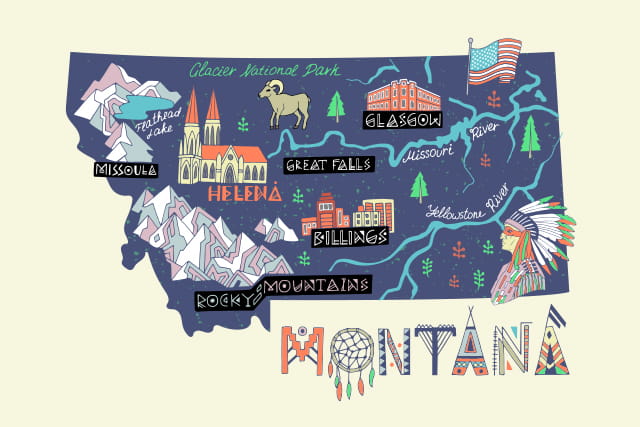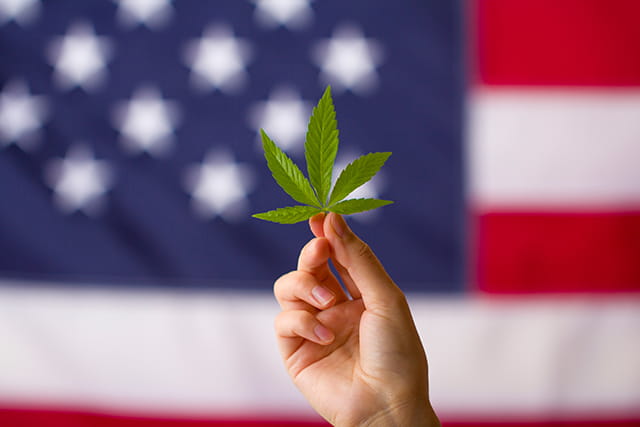 Dr. Krasne
This information was reviewed by Dr. Krasne
Dr. Benjamin Krasne is a board-certified anesthesiologist. After attending the University of Florida, Dr. Ben matriculated to the University of Miami Miller School of Medicine. Dr. Krasne completed his residency at Jackson Memorial Hospital in 2017. Since graduating residency Dr. Krasne has worked throughout the United States as a traveling anesthesiologist while providing remote driven out-patient clinical services as well.
Last update: 08/18/2023