Get a marijuana card online in New Jersey
Get a MMJ medical card in New Jersey in 15 minutes. Schedule a consultation with licensed doctors via our HIPAA-compliant telehealth services. It is easy to get a cannabis card in NJ: register with Heally, visit a doctor online, and get your MMJ certification.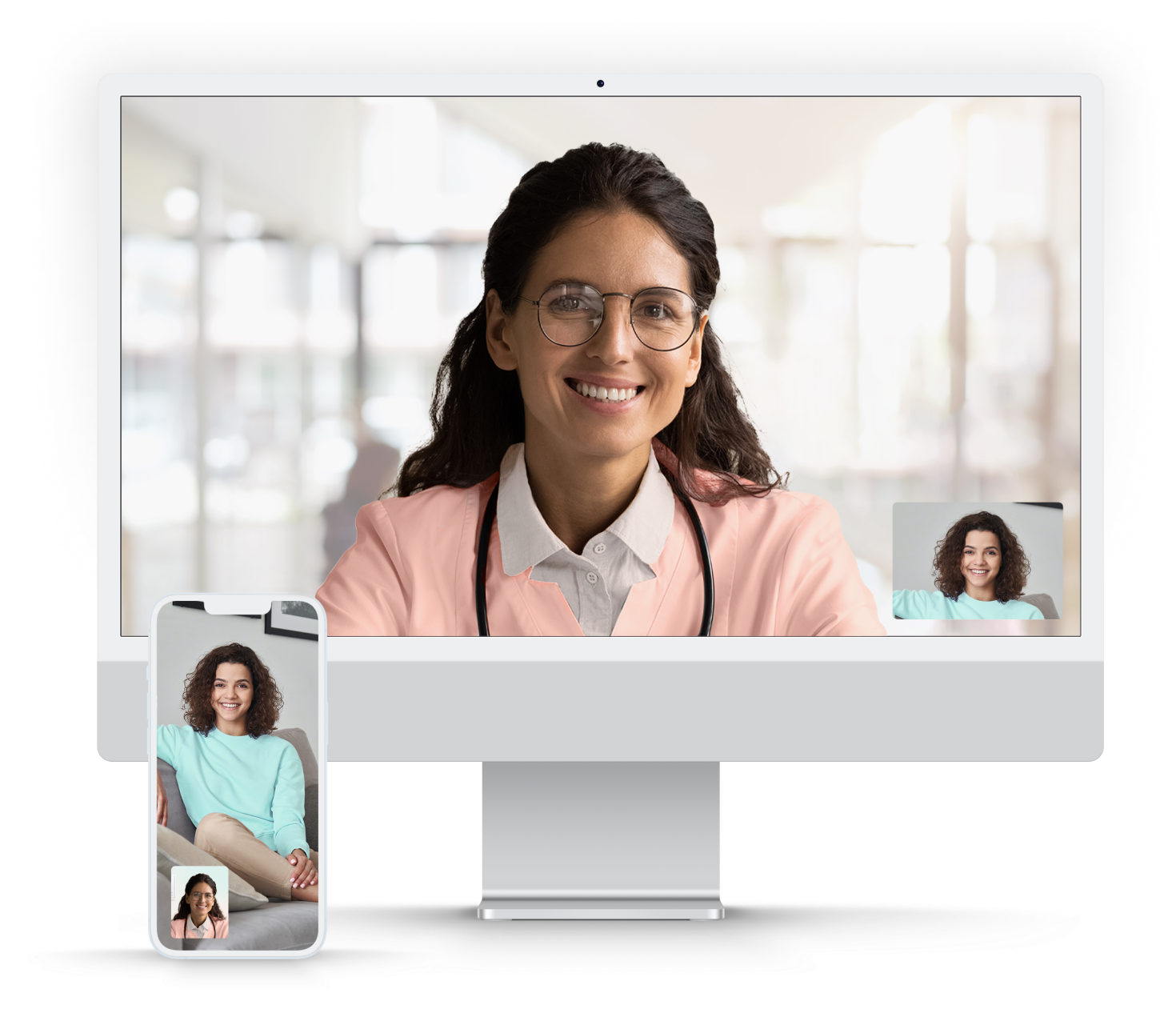 How to get a medical marijuana card in NJ?
Consultations with licensed marijuana doctors are available from 8 a.m. to 10 p.m., 7 days a week, and everything can be done online. Heally makes the process of getting an MMJ card fast and easy.
Check Your Qualifying Conditions in NJ

The first thing you'll need to do is review the qualifying conditions for a medical marijuana card in New Jersey. See the list of approved conditions below. If you see your diagnosis within those stated in the list - feel free to join the Heally community and initiate the medical marijuana card application process.

Register with Heally

Fill out our quick intake form to get started with the New Jersey medical card process. Joining Heally, you'll receive exquisite medical services from a reliable provider well-known among the states. Moreover, use our information resources to educate yourself about up-to-date legislation and scientific research.

Visit Online Consultation With Your Medical Marijuana Doctor

Book your appointment with a certified medical marijuana doctor. You can do this instantly or schedule one at your convenience.

Receive Your Medical Marijuana Card in NJ

Your appointment will generally be about 15 minutes. The doctor will check your medical records and issue you medical certification with a recommendation to start or prolong your medical marijuana therapy. You may apply with it and other paperwork completely online.
Once you have registered with Heally and approved by the doctor, you will need to log in to your New Jersey Medicinal Cannabis Program and pay the state fee of up to $100. Your New Jersey medical marijuana card is valid for 2 years.
New Jersey State Process for Getting Your Medical Marijuana Card
Heally makes the process of getting your medical marijuana card in New Jersey fast and simple.
Before you begin, have the following supporting documents ready:
Recent Photograph: Must be within 30 days on a plain background with a natural expression. No hats or glasses.
Government-issued ID: Valid forms of ID include a current NJ Driver's license, NJ Non-Driver ID, or NJ County ID showing your name and address.
Proof of Residence: Proof of residence includes correspondence with the IRS or NJ Division of Taxation within the last year, correspondence with the federal, state, or local government within the past 90 days, 3 recent bank statements, or a credit or debit card.
Once you have your supporting documents ready, see the following steps to receive your NJ medical marijuana card.
Register at https://njmmp.nj.gov/ - Make sure to register your reference number within 90 days of your Heally appointment or have your certified health care provider resubmit if too much time has elapsed.
Enter your information on the Attending Healthcare Practitioner's Statement
Fill in all required patient information denoted with a red asterisk
Enter the Alternative Treatment Center of choice (you can change this later)
Patients who are registering a caregiver must complete an additional step. The caregiver must provide their information and upload an ID. Any caregivers who are not immediate family members of the patient must also pass a criminal background check by submitting fingerprints.
The state will then review your application within the next 30 days and notify you via email if you are approved.
Once you are approved, the state will email you instructions on how to pay the MMP fee. Make sure to have your patient reference number handy, then visit https://njmmp.nj.gov/njmmp/ and click payment. Click submit and fill out the required information, denoted with the red asterisk.
You will receive your NJ medical marijuana card within 7-10 business days once your payment is processed.
Once you receive your NJ medical marijuana card, you can legally purchase cannabis from an approved dispensary. But if you want to use your medical marijuana card in New Jersey, make sure to have it with you when shopping, along with a photo ID. The certification is valid for 2 years, but providers must rectify every year for a refill.
Testimonials from patients who got MMJ cards with us
4.9 rating of 631 reviews
"
The best place I've found. They make the entire process easy to follow, answer all questions you may have and are always available when you need an initial recommendation or a renew.
"
Easy fast effortless process! Recommend to all!
Jan 13, 2022,
Samantha S.
"
This was so easy and quick!! Recommending to everyone I know!!
"
So Happy with the Dr who saw me AGAIN this year! He was thorough and very personable! Took time to Listen to me. Excellent response from Him and your team! Thank You for Helping Me 🥰
Nov 22, 2021,
Kimberly S.
"
Amazingly stress free and quick. Dr was great and thorough. Easiest visit ever! Thanks!
"
Fast,easy, straight to the point thank you for a efficient visit
Aug 19, 2021,
Hungchih C.
Aug 11, 2021,
Pt: I. M. 0. C.
"
Dr Badii was amazing! He heard me out, allowed me to ask questions, and answered all my questions in a very patient and professional manner. Thank you Dr Badii!
"
Very friendly doctor and easy to talk to. Didn't take long and she was understanding.
"
Vanessa Niles was very compassionate and effective in helping me in a kind, professional manner. Thank you!
"
The whole procedure from beginning to end was easy to complete. They were very helpful and professional.
"
Great experience for my first time! Highly recommend for anyone who's thinking about getting their card.
Jul 22, 2021,
Melinda . M.
"
Dr Kendrick met and exceeded exceptions as she answered each of my questions and we together made sure I completely understood instructions. Excellent communication and truly cares about my well being which tells me she'll care about yours.
"
renewed by card on your web site. Very easy to use and only takes a short time. Doctor was very nice and answered my questions.
"
Dr. Vanessa Niles is the best doctor ever! I appreciate her genuine soul, I will never forget her kindness.
Jul 21, 2021,
Anthony . I.
"
Fast , easy and my doctor was very kind glad I chose heally. Would recommend!
Jul 20, 2021,
Stephanie H.
"
Dr. Jassey has been fantastic the last two years in assisting me with my medical cannabis needs. He's thorough and provides helpful recommendations, all while making the process simple and easy for the patient. Much thanks and appreciation for Dr. Jassey and the heally+ team. Also, thanks to Jovan, whom assisted me through chat to connect to my visit.
Jul 16, 2021,
Christopher M.
"
Amazing service, the doctors are always very nice and they always listen. Never have had a problem through heally and will continue to use them as long as I have a card
Jul 13, 2021,
Danielle B.
"
Such a kind and knowledgeable doctor. She took her time reviewing my medical situation and explaining things to me and she was incredibly helpful in helping me understand the process.
"
Dr. Koffler was very helpful and personable. He explains the benefits and combinations specific to my medical needs and clarifies any questions I have.
"
Excellent, easy to understand very professional service, thank you
Jul 10, 2021,
Cheyenne B.
"
Very friendly and very fast service. I was both surprised and happy with the level of care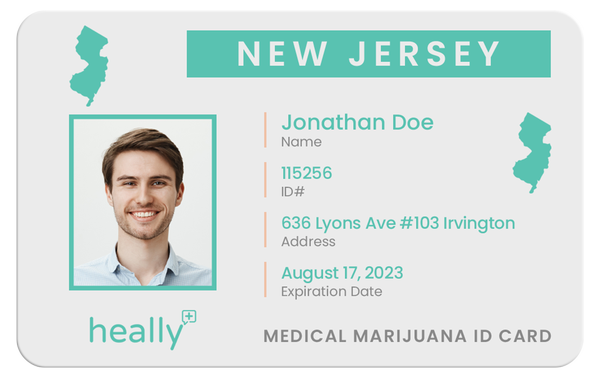 New Jersey





Not sure if you qualify?
Don't worry,
if the doctor does not approve you,
you will get your money back.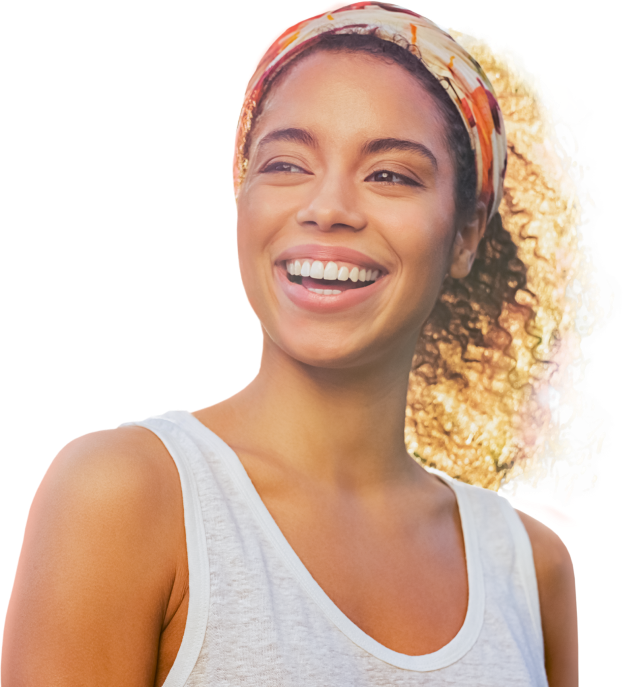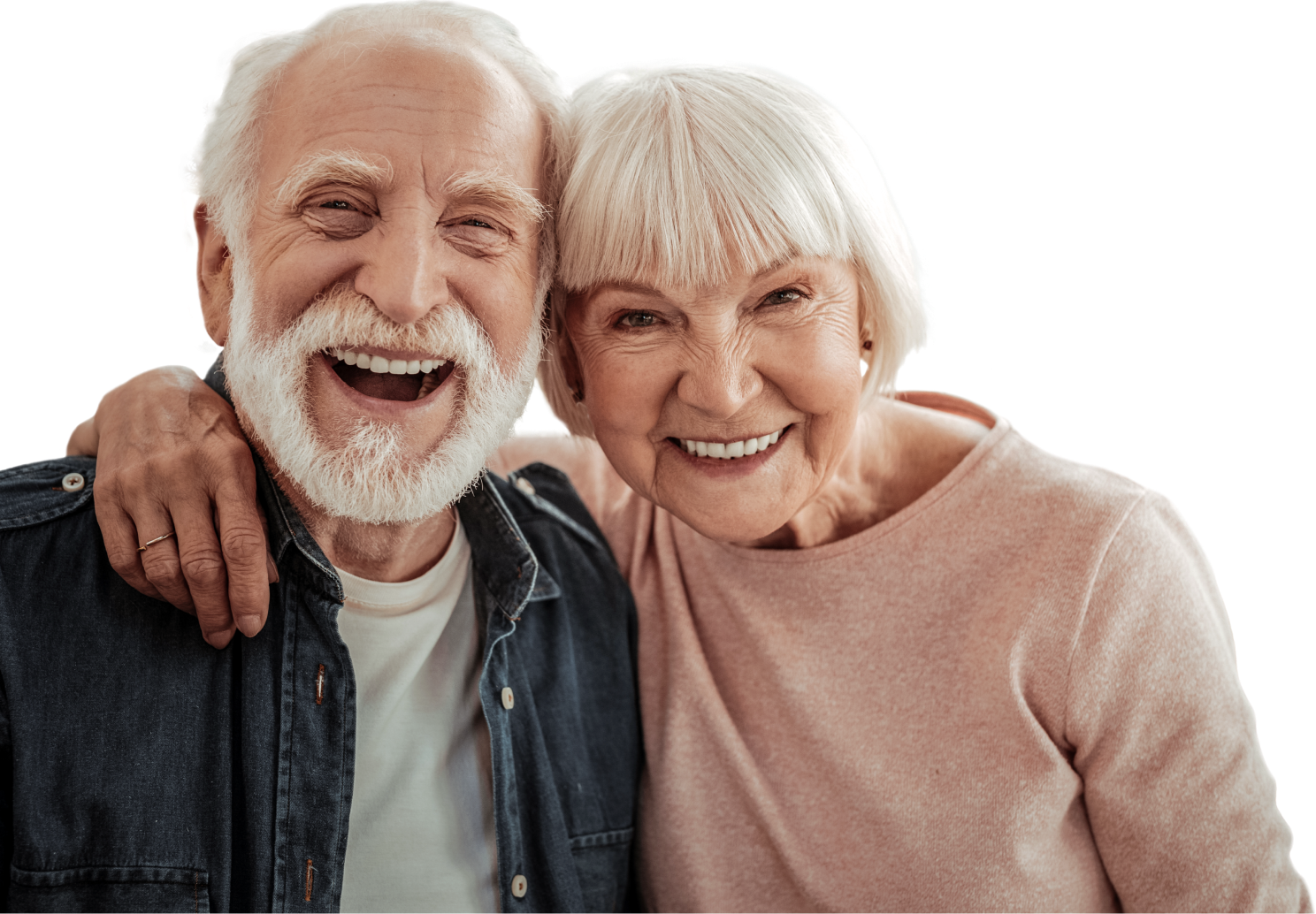 Qualifying conditions for getting an MMJ card in New Jersey
To be eligible for medical marijuana treatment in New Jersey, one must be a resident of the state, be at least 18 years old, and possess a recognized medical condition that has been confirmed by a healthcare professional endorsed by the New Jersey Medicinal Cannabis Program (NJMCP). The list of recognized medical conditions for medical marijuana use in New Jersey includes:
Cancer
Menstrual pain
Persistent pain
Opioid addiction
Uncontrollable muscle spasms
Inflammatory bowel disease, including Crohn's disease
Terminal illnesses with a life expectancy of under 12 months
Disorders causing seizures, like epilepsy
Renew your MMJ card in New Jersey
In New Jersey, medical marijuana cards must be renewed every two years. When a patient's card needs to be renewed, they are typically notified by email or mail. To renew your card, you will need to visit the New Jersey Medicinal Marijuana Program website, log in to your account, update your personal information, and upload a new physician certification. You will also need to pay the renewal fee, which is typically around $100.
It is possible to renew a cannabis card in New Jersey through the New Jersey Medicinal Marijuana Program website. You can complete the process online, and the directions are simple to understand. Make sure your personal information has been updated and that your physician certification is still in effect before submitting the renewal application.
The New Jersey Medicinal Marijuana Program will process the renewal application once it is submitted and the fee is paid, and if the application is accepted, a new card will be issued. To ensure that you can continue to use medical marijuana legally, it's crucial to renew your card prior to its expiration date.
Medical marijuana card for minors in NJ
While New Jersey does allow residents under 18 to possess and use medical marijuana, there are specific conditions to ensure its legal and safe use by minors. Minors are required to have severe, chronic medical conditions recognized by New Jersey's cannabis regulations. They also need designated adult caregivers to assist in acquiring and administering medical marijuana. This means that minors with conditions like autism, seizures, and cancer are permitted to use medical-grade marijuana in the state.

It's important to note a distinction for minors: unlike their adult counterparts, minors eligible for medical marijuana must secure approvals or certifications from pediatric-trained physicians who are also registered with the state's medicinal cannabis initiative.
Sign Up
Register a caregiver with Heally in New Jersey
In New Jersey, both minors and adults (those 21 and older who are physically unable to visit Alternative Treatment Centers) enrolled in the state's medicinal cannabis program can appoint up to two caregivers. Yet, based on the Jake Honig Compassionate Use Medical Cannabis Act's clause C.24:6I-4, a registered patient can request the Cannabis Regulatory Commission to approve more than two caregivers under particular conditions.

A caregiver in New Jersey is defined as an individual aged 18 or above, residing in the state, who has committed to aiding a registered medical marijuana patient in procuring and using medical cannabis. Additionally, such a caregiver can only assist one other eligible patient at a time.

It's the certified patients themselves, not the state, who select their caregivers in New Jersey. These caregivers can be relatives or friends of the patient. These chosen caregivers must then undergo the same medical marijuana card registration procedure as patients. It's crucial to mention that caregivers, unless they are immediate family, must pass background screenings, including fingerprinting, before obtaining approval from the New Jersey Cannabis Regulatory Commission.

For a caregiver to get medicinal cannabis from an Alternative Treatment Center (ATC) on behalf of their designated patient, they need to be listed in New Jersey's medical marijuana caregiver registry. It's worth noting that if someone merely drives a registered patient to an ATC but doesn't assist within the ATC facility, they aren't recognized as a caregiver by New Jersey standards.
Sign Up
Marijuana laws in New Jersey
In January 2010, New Jersey took the leap to legalize medical marijuana when its legislature enacted the Compassionate Use Medical Marijuana Act (CUMMA). This act allowed New Jersey inhabitants to employ medical cannabis for certain specified health conditions, including terminal diseases. Alongside this, CUMMA introduced the New Jersey Medical Marijuana Program (NJMMP) and granted the Cannabis Regulatory Commission (CRC) the power to manage this Program.

Fast forward to 2019, Governor Phil Murphy gave his consent to the Jake Honig Compassionate Use Medical Cannabis Act (often referred to as A20), ushering in significant reforms to the state's existing medical cannabis regulations. A highlight of A20 was that it permitted citizens of New Jersey to possess and consume increased quantities of medical cannabis, with the limit set at 3 ounces monthly.

For an individual to be eligible for medical cannabis usage in New Jersey, they need to reside in the state, be at least 18 years old, and possess a medical condition validated by a certified healthcare professional. An intriguing aspect of New Jersey's A20 is that visitors to the state who are registered under their own state's medical cannabis program can be recognized as eligible patients under New Jersey's program for a period extending up to six months. Securing a medical marijuana card in the state comes with a $100 price tag. Yet, certain individuals, upon furnishing relevant proofs, can avail of a discounted rate. This includes senior citizens (those 65 and above), military veterans, and beneficiaries of public assistance programs such as SNAP, SSD, SSI, TDI, and New Jersey Medicaid, who are only required to pay a fee of $20. Once obtained, the New Jersey medical marijuana card remains valid for a span of two years.

A noteworthy point is that neither certified patients nor their caregivers are permitted to cultivate medical marijuana within the state. As per the existing law, the CRC doesn't have the authority to endorse or oversee home-based cannabis cultivation. Anyone found growing marijuana faces severe consequences, with the offense being classified as a third-degree crime. Convicted individuals could face a jail sentence of up to 5 years and a fine reaching $25,000.


How does Heally help you get a marijuana card in New Jersey?
Heally is a recognized telemedicine platform in New Jersey, allowing patients to engage with certified healthcare experts online. To avail of this service, patients should register on the Heally website or app, complete a medical form, and then arrange a discussion with a doctor. These sessions can be conducted through video or phone, during which the physician will explore the patient's medical background, symptoms, and possible therapeutic strategies.

Heally is an authorized telemedicine platform in New Jersey, endorsed by the New Jersey Department of Health, and has catered to the state's patients for several years. The platform is exclusively online-based, meaning they don't provide face-to-face consultations. Yet, this online approach provides increased ease and accessibility for numerous individuals.

Patients can also resort to Heally when renewing their medical marijuana card in New Jersey. This renewal procedure mirrors the original application: patients complete a medical form and set up a consultation with a certified healthcare specialist. After this, the doctor assesses the patient's medical records to decide on the medical marijuana card renewal's eligibility.

It's essential to note that the medical marijuana cards obtained through Heally are valid only within New Jersey. Some states might acknowledge out-of-state cards in specific situations, but patients must always ensure compliance with the local statutes and rules if contemplating using their cards outside of New Jersey.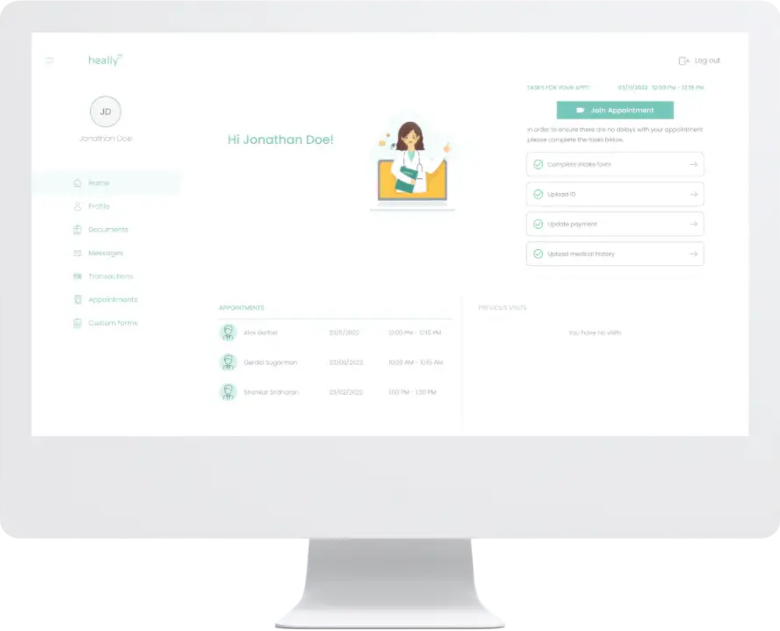 Why choose Heally?
Patients can connect with licensed healthcare professionals from the comfort of their own homes without having to travel to a physical office.
Heally's platform is user-friendly and easy to navigate, making it accessible to a wide range of patients, including those with disabilities or mobility issues.
All consultations and medical records on Heally's platform are private and secure, providing patients with peace of mind and protecting their sensitive information.
Heally's consultations are often more affordable than in-person consultations, making healthcare more accessible and affordable for many people.
Heally's platform allows patients to schedule consultations quickly and easily, often with little to no wait time, which can be especially beneficial for patients with urgent medical needs.
Cannabis types in New Jersey
In New Jersey, medical marijuana patients can access a variety of cannabis products, including flowers, edibles, tinctures, and topical products. The flower can come in different strains, each with its own unique combination of THC and CBD. Some popular strains in New Jersey include Sour Diesel, Blue Dream, and Girl Scout Cookies. There is also a wide variety of edibles available, including gummies, chocolates, and baked goods. There are also tinctures and topical products that can be used to treat skin conditions or relieve localized pain. Only patients who have registered with the state's Medical Marijuana Program are eligible to use these products from the dispensaries, which must be licensed by the state of New Jersey.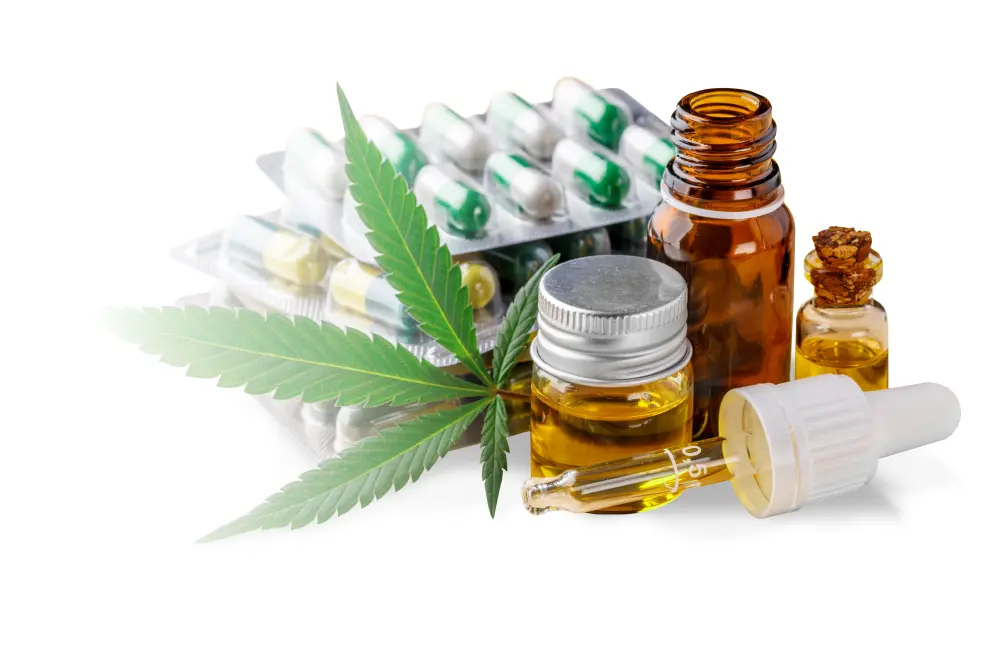 Marijuana doctor near you
We are here to guide you through all the registration steps so you'll get your cannabis card in NJ fast and easy. Register with Heally and get a personal consultation on how to get an MMC in New Jersey.
Frequently asked questions about marijuana cards
How do I apply for a medical marijuana card in New Jersey online?
You can apply for a medical marijuana card in New Jersey online through the NJMMP (New Jersey Medicinal Marijuana Program) website. The process involves filling out an application form, providing medical documentation, and paying the required fee.
Does New Jersey accept out-of-state MMJ cards?
No, New Jersey does not accept out-of-state MMJ cards. Only patients with a valid New Jersey medical marijuana card can use medical cannabis in the state. However, guests of the state may apply for an NJ MMJ card for up to 60 days.
What are New Jersey's marijuana laws?
In New Jersey, medical marijuana is legal for patients with qualifying medical conditions. As of 2021, New Jersey has also legalized recreational cannabis use for adults over the age of 21, with regulations and restrictions in place.
What is the price of a cannabis card in New Jersey?
The price of a cannabis card in New Jersey varies based on whether the patient is on Medicaid or has veteran status. As of 2021, the fee for a medical marijuana card for non-veterans not enrolled in Medicaid is $100, while for veterans and patients enrolled in Medicaid, it is $20.
How do I qualify for a marijuana card in New Jersey?
To qualify for a marijuana card in New Jersey, you must be a resident of the state with a qualifying medical condition. The qualifying conditions include cancer, glaucoma, HIV/AIDS, epilepsy, Crohn's disease, multiple sclerosis, and others. You must also have a recommendation from a certified physician and meet other requirements set by the NJMMP.
How do I renew a cannabis card in New Jersey?
To renew a cannabis card in New Jersey, you must follow the same process as applying for a new one. You need to submit a renewal application and provide updated medical documentation along with the required fee. The renewal process must be completed before the expiration date of the current card.
Is cannabis legal in New Jersey?
As of 2021, cannabis is legal in New Jersey for both medical and recreational use. However, there are regulations and restrictions in place for the sale, possession, and use of cannabis in the state.
News about cannabis in NJ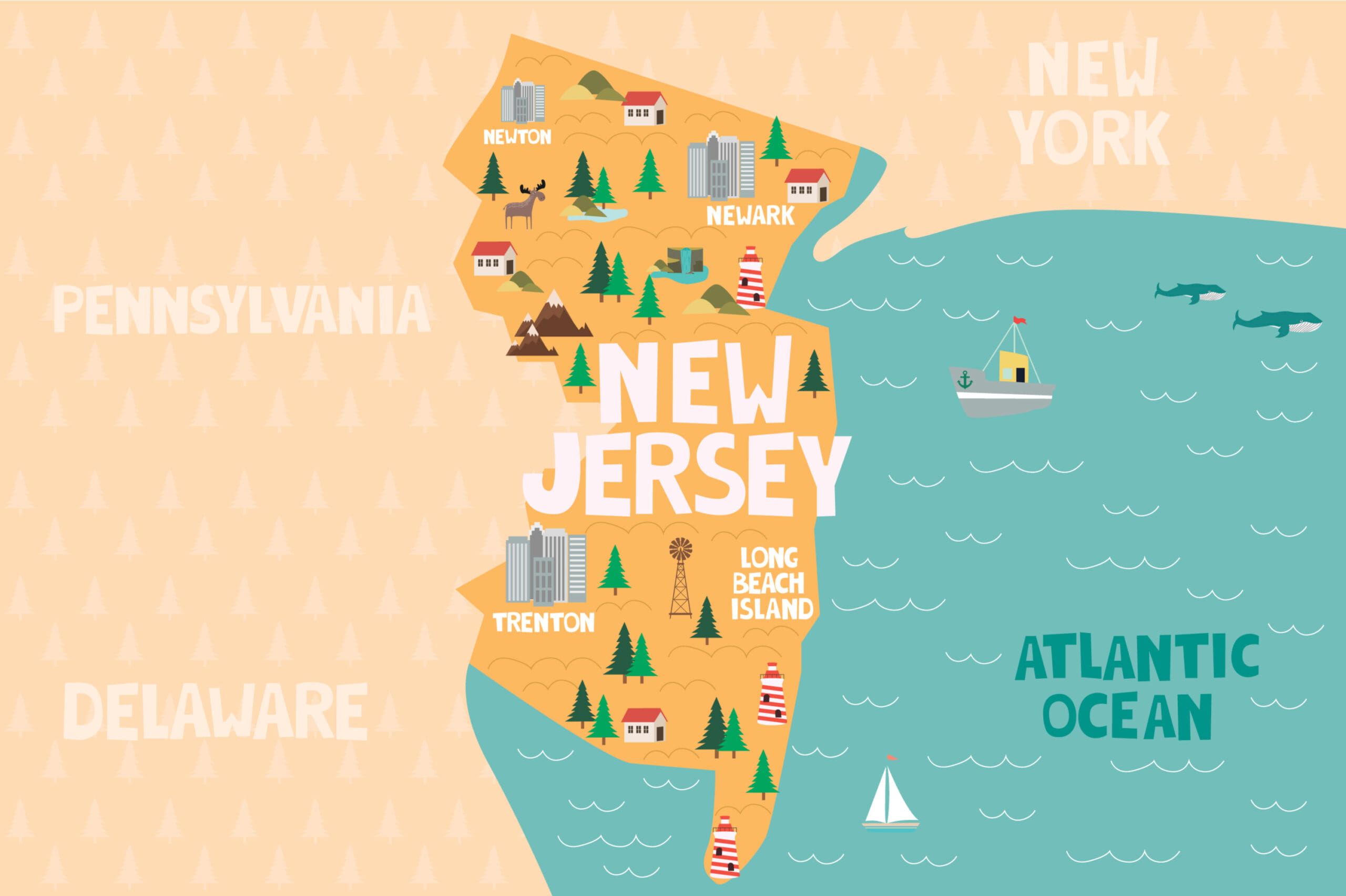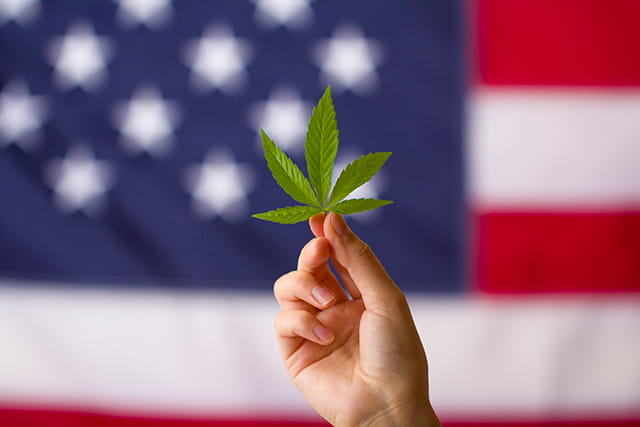 Dr. Krasne
This information was reviewed by Dr. Krasne
Dr. Benjamin Krasne is a board-certified anesthesiologist. After attending the University of Florida, Dr. Ben matriculated to the University of Miami Miller School of Medicine. Dr. Krasne completed his residency at Jackson Memorial Hospital in 2017. Since graduating residency Dr. Krasne has worked throughout the United States as a traveling anesthesiologist while providing remote driven out-patient clinical services as well.
Last update: 08/18/2023