New Mexico Medical Marijuana Card
Get your New Mexico medical card without ever leaving your home.
Need a New Mexico medical marijuana card? Heally can help. With Heally's HIPAA-compliant telehealth services, you can schedule an online appointment with a doctor and get approved for a New Mexico medical card in no time. You're only one appointment away from receiving your medical marijuana certification. Get started now.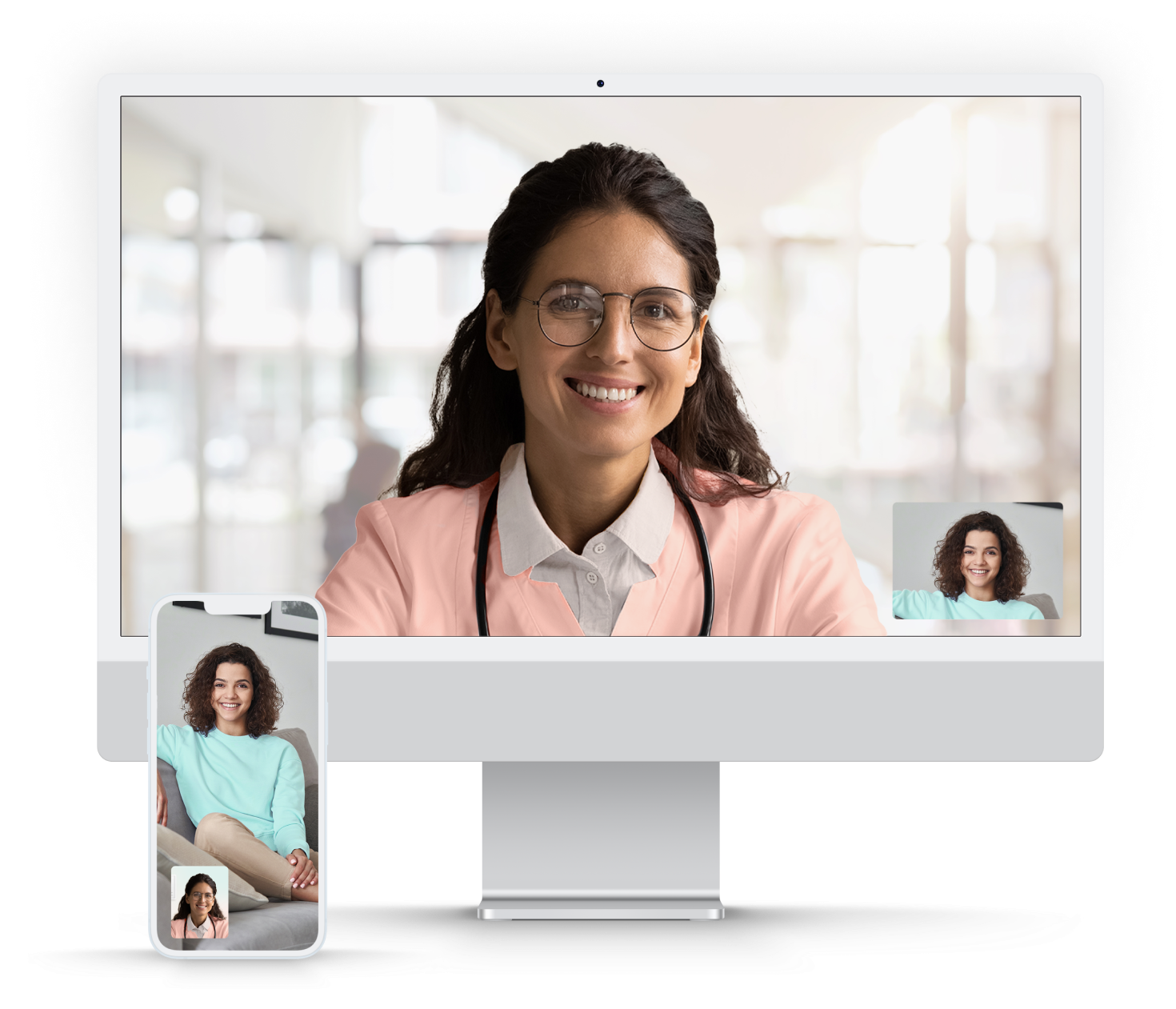 Get Your New Mexico Medical Marijuana Card With Heally
Heally makes it easier than ever to obtain a medical marijuana card. You can connect with licensed marijuana doctors in New Mexico through our online platform. Schedule a virtual appointment with our certified physicians any day of the week to get approved for a medical card. Here's how we make the medical marijuana certification process a breeze:
Review Qualifying Conditions

Review the list of approved conditions to receive medical marijuana in New Mexico below.

Register with Heally

Fill out our quick intake form to get started with the New Mexico medical card process.

Visit With Your Medical Marijuana Doctor

Book an appointment with a certified medical marijuana doctor. You can meet your doctor online.

Receive Your New Mexico Medical Marijuana Card

Once your application is approved, you can download your certification in your Heally patient portal, and you can purchase your medical marijuana products!
Hear What Our Patients
Have to Say
4.9 rating of 631 reviews
"
The best place I've found. They make the entire process easy to follow, answer all questions you may have and are always available when you need an initial recommendation or a renew.
"
Easy fast effortless process! Recommend to all!
Jan 13, 2022,
Samantha S.
"
This was so easy and quick!! Recommending to everyone I know!!
"
So Happy with the Dr who saw me AGAIN this year! He was thorough and very personable! Took time to Listen to me. Excellent response from Him and your team! Thank You for Helping Me 🥰
Nov 22, 2021,
Kimberly S.
"
Amazingly stress free and quick. Dr was great and thorough. Easiest visit ever! Thanks!
"
Fast,easy, straight to the point thank you for a efficient visit
Aug 19, 2021,
Hungchih C.
Aug 11, 2021,
Pt: I. M. 0. C.
"
Dr Badii was amazing! He heard me out, allowed me to ask questions, and answered all my questions in a very patient and professional manner. Thank you Dr Badii!
"
Very friendly doctor and easy to talk to. Didn't take long and she was understanding.
"
Vanessa Niles was very compassionate and effective in helping me in a kind, professional manner. Thank you!
"
The whole procedure from beginning to end was easy to complete. They were very helpful and professional.
"
Great experience for my first time! Highly recommend for anyone who's thinking about getting their card.
Jul 22, 2021,
Melinda . M.
"
Dr Kendrick met and exceeded exceptions as she answered each of my questions and we together made sure I completely understood instructions. Excellent communication and truly cares about my well being which tells me she'll care about yours.
"
renewed by card on your web site. Very easy to use and only takes a short time. Doctor was very nice and answered my questions.
"
Dr. Vanessa Niles is the best doctor ever! I appreciate her genuine soul, I will never forget her kindness.
Jul 21, 2021,
Anthony . I.
"
Fast , easy and my doctor was very kind glad I chose heally. Would recommend!
Jul 20, 2021,
Stephanie H.
"
Dr. Jassey has been fantastic the last two years in assisting me with my medical cannabis needs. He's thorough and provides helpful recommendations, all while making the process simple and easy for the patient. Much thanks and appreciation for Dr. Jassey and the heally+ team. Also, thanks to Jovan, whom assisted me through chat to connect to my visit.
Jul 16, 2021,
Christopher M.
"
Amazing service, the doctors are always very nice and they always listen. Never have had a problem through heally and will continue to use them as long as I have a card
Jul 13, 2021,
Danielle B.
"
Such a kind and knowledgeable doctor. She took her time reviewing my medical situation and explaining things to me and she was incredibly helpful in helping me understand the process.
"
Dr. Koffler was very helpful and personable. He explains the benefits and combinations specific to my medical needs and clarifies any questions I have.
"
Excellent, easy to understand very professional service, thank you
Jul 10, 2021,
Cheyenne B.
"
Very friendly and very fast service. I was both surprised and happy with the level of care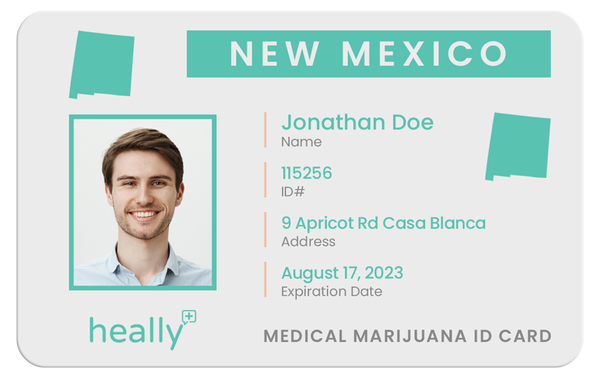 New Mexico





Talk to a Doctor Online Today
Video conference with your certified
physician completely online, from
the comfort of your home.
Book your appointment now!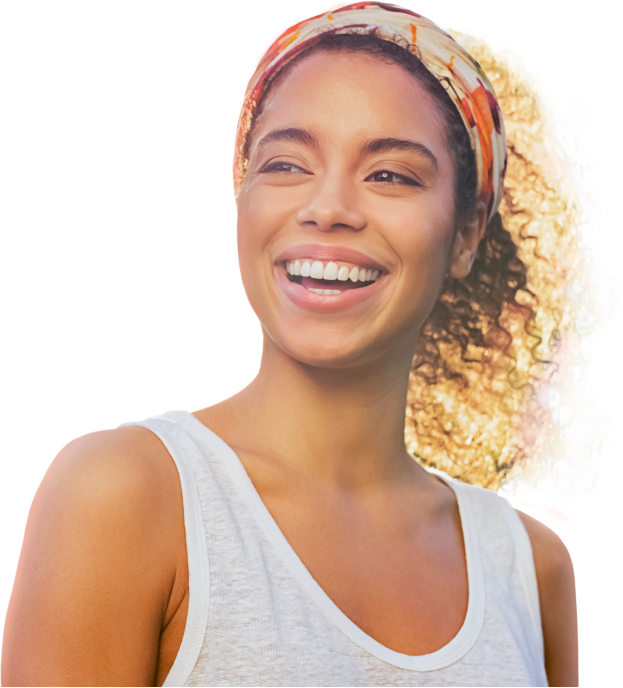 How Does Heally Help You Get a Medical Marijuana Card in New Mexico?
So, how can Heally help you obtain a New Mexico medical card? After you create a free account on our website, we'll connect you with a marijuana doctor certified in the State of New Mexico.
Heally's telehealth platform lets you meet your doctor online. We can also help you renew your medical card 100% online.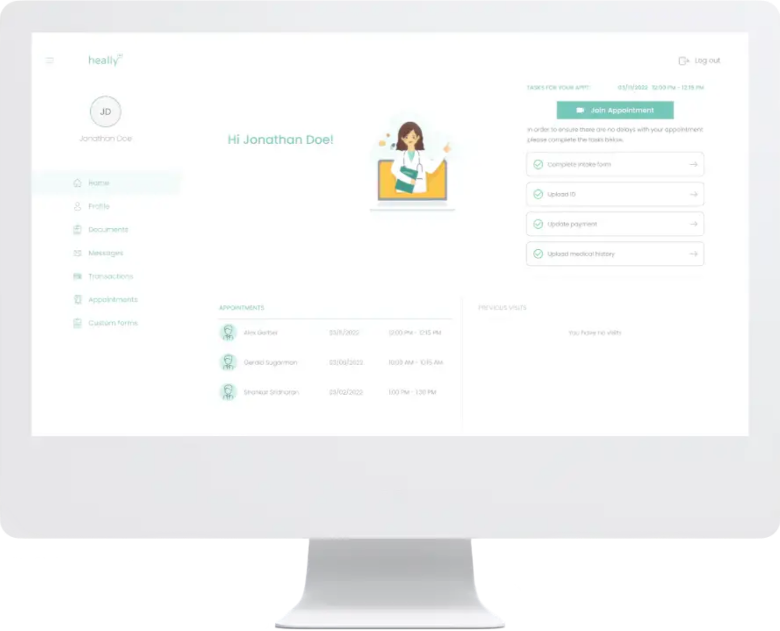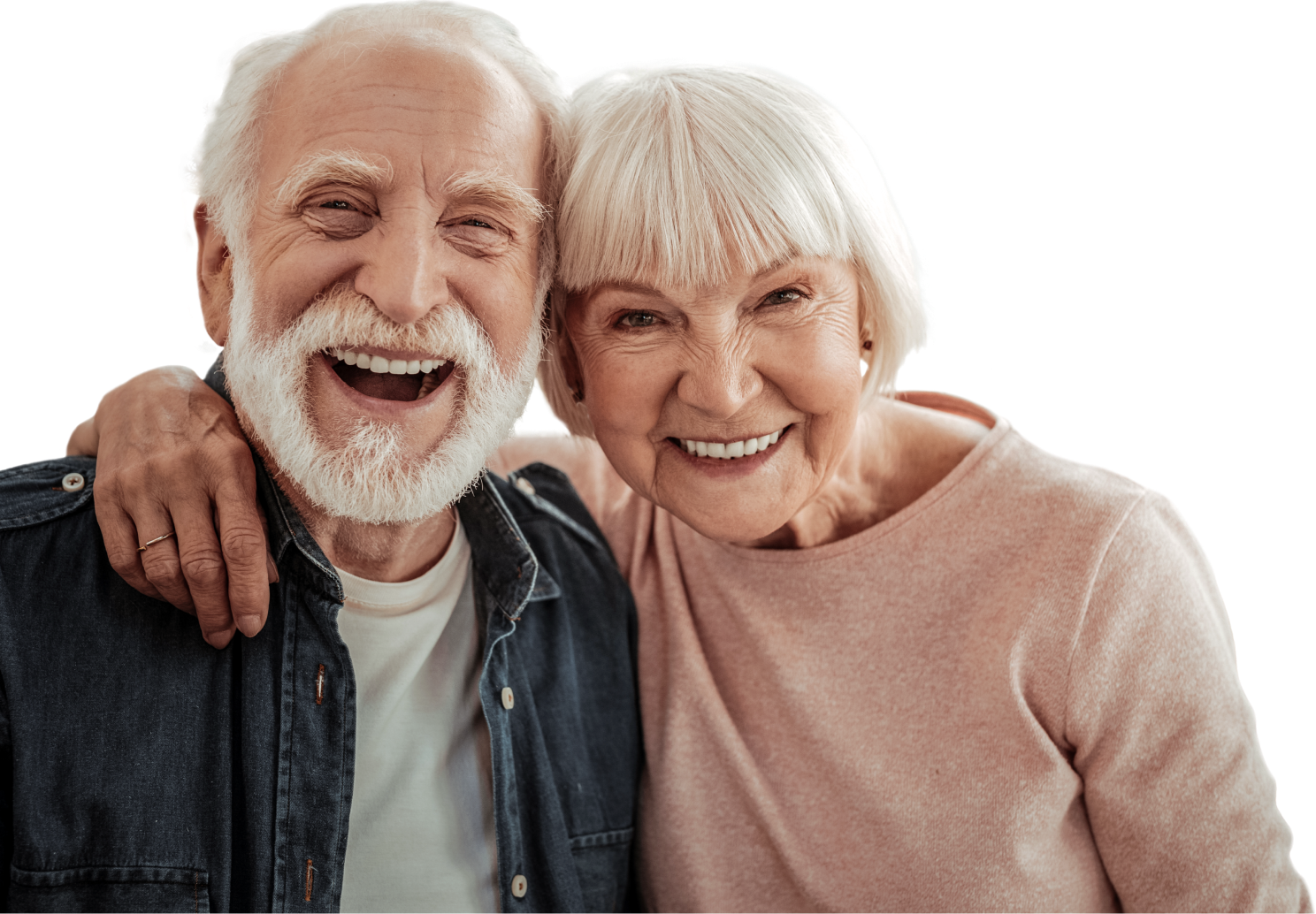 Do You Qualify for a Medical Marijuana Card in New Mexico?
The State of New Mexico has approved almost 30 health disorders to qualify for its medical marijuana program. Only qualifying patients can be prescribed an MMJ certificate. The conditions that make you eligible for a New Mexico medical card include:
Alzheimer's Disease
Autism spectrum disorder
Huntington's Disease
Lewy Body Dementia
Parkinson's Disease
Spinal Muscular Atrophy
Hepatitis C
Hospice care
Intractable nausea/vomiting
Opioid use disorder
Spinal cord nerve tissue damage
Obstructive sleep apnea
Not sure if you qualify? Don't worry, if the doctor does
not approve you, you will get your money back.
Frequently Asked Questions
How Long Does it Take to Get My Medical Marijuana Card in New Mexico?
You should get your card within five days after your application is approved by the state. However, it can take up to thirty days for the state to approve your application. Many patients will receive their cards more quickly, but when there is a high volume of applications, it can take longer.
How Much Does It Cost to Get My New Mexico Medical Card?
Your card will cost $199. And you only pay when a doctor approves you!
Does Heally serve Albuquerque, Santa Fe, Rio Rancho, and Las Cruces?
Heally can help patients get their medical marijuana certificate in any city within the State of New Mexico.
Do I Need a Physical Medical Marijuana Card in New Mexico?
No. Your certification will be sent to your pharmacy, where you'll be able to purchase medical marijuana.
How Much Medical Marijuana Can I Purchase in New Mexico?
In New Mexico, you can purchase 2 oz. of cannabis, 16 g of cannabis extract, and 800 mg of medical cannabis at a time.
Is It Legal to Get My Medical Card Online in New Mexico?
Yes. It is legal to obtain a medical marijuana certification online in New Mexico. You can then use this certification to apply for a medical card at the New Mexico Department of Health.
Does the State of New Mexico Have Medical Marijuana Reciprocity?
New Mexico is among those states that offer medical marijuana reciprocity. If you have a valid medical marijuana identification card (MMIC) from another state, you can legally purchase cannabis products in New Mexico.
What to Do After You Receive Your New Mexico Medical Marijuana Card?
New Mexico is home to some of the most renowned national monuments in the US, as well as the Georgia O'Keefe Museum. The most popular of these landmarks include the Kasha-Katuwe Tent Rocks, Gila Cliff Dwellings, and Bandelier. Want more stunning sights? Check out natural parks like Carlsbad Caverns and White Sands. If you enjoy sky views, Sandia Peak Tramway gives locals and visitors a bird's eye view of the majestic New Mexico landscape.
New Mexico's capital, Santa Fe, offers so much within its slightly more than 52 square miles for city life. An avant-garde city at the cutting edge of the art world, Santa Fe features ever-changing exhibits that never fail to leave locals and visitors slack-jawed. There are so many fun things to see and do in New Mexico. Once you get your New Mexico medical card, stop by these breathtaking places on your dispensary trips to enjoy an unforgettable experience!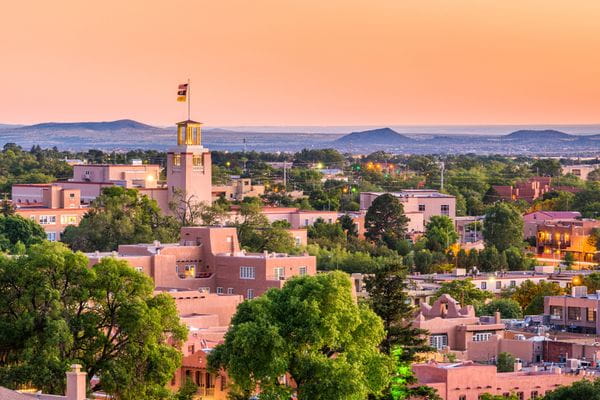 Santa Fe
Santa Fe is home to the Georgia O'Keeffe Museum and several small art studios. Make the most of the city's attractions with a weekend getaway with friends.
If you are traveling with kids, the Santa Fe Children's Museum and Dale Ball Trails are great family-friendly attractions ready to be explored. You can also check out hidden galleries like the IAIA Museum of Contemporary Arts and the Museum of Spanish Colonial Art.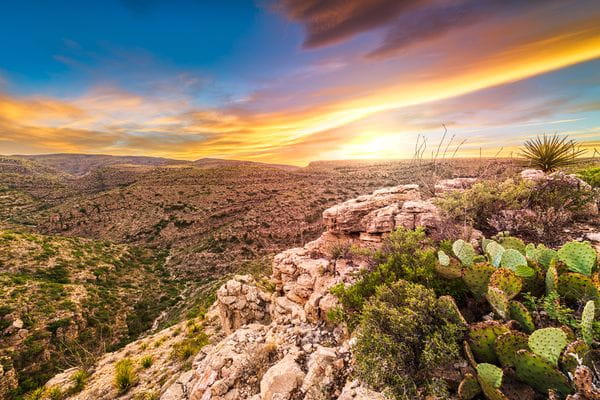 Carlsbad Caverns National Park
When you aren't touring the museums of Santa Fe, check out the caverns of Carlsbad! These famous caverns are located in the Guadalupe Mountains of New Mexico and are part of a national park with two registered landmarks. If you have a teen traveling with you, they can check out the caves with peers in the Junior Ranger program. Or if you'd rather travel together, use the basic underground trails, especially the limestone chamber.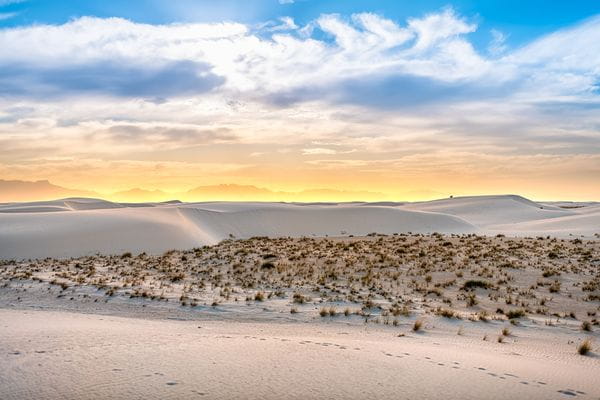 White Sands National Park
Many people return to this national park year after year to drive up and down its vast white dunes. White Sands is famous for sledding sands and an interdune boardwalk. It's a fun thrill to speed through this national park and soak up its natural beauty.
Check out some of the nature trails while you are there. The Dune Life Nature Trail offers glimpses of desert wildlife that live on the edge of dunes. The Playa Path features the spectacular sight of seasonal ponds formed after heavy monsoon rains.
New Mexico Marijuana Legalization
As of 2021, the recreational use of marijuana has been legalized in the State of New Mexico. Sales of recreational cannabis, however, will begin in mid-2022. Prior to the legalization of recreational cannabis, New Mexico permitted the use of medical marijuana for qualifying patients in 2007.
Although sales of recreational marijuana won't begin until the later months of 2022, patients who qualify for New Mexico medical cards can easily access marijuana from licensed dispensaries all across the state. Currently, all individuals 21 years or older and those who qualify for medical marijuana can possess up to two ounces of cannabis outside their homes. Additionally, marijuana can be purchased in the form of edibles, extract, flower, pre-roll, tincture, vape, and topical.
Check Out Our Blog To Learn More About Medical Marijuana Cards in New Mexico