Medical Marijuana Cards in Oklahoma
Do you need a medical marijuana card in Oklahoma? Look no further than Heally. Our easy-to-use telehealth application connects you with licensed physicians who can certify you for medical marijuana in minutes. You're only a few clicks away from getting your Oklahoma medical marijuana card. Get started now.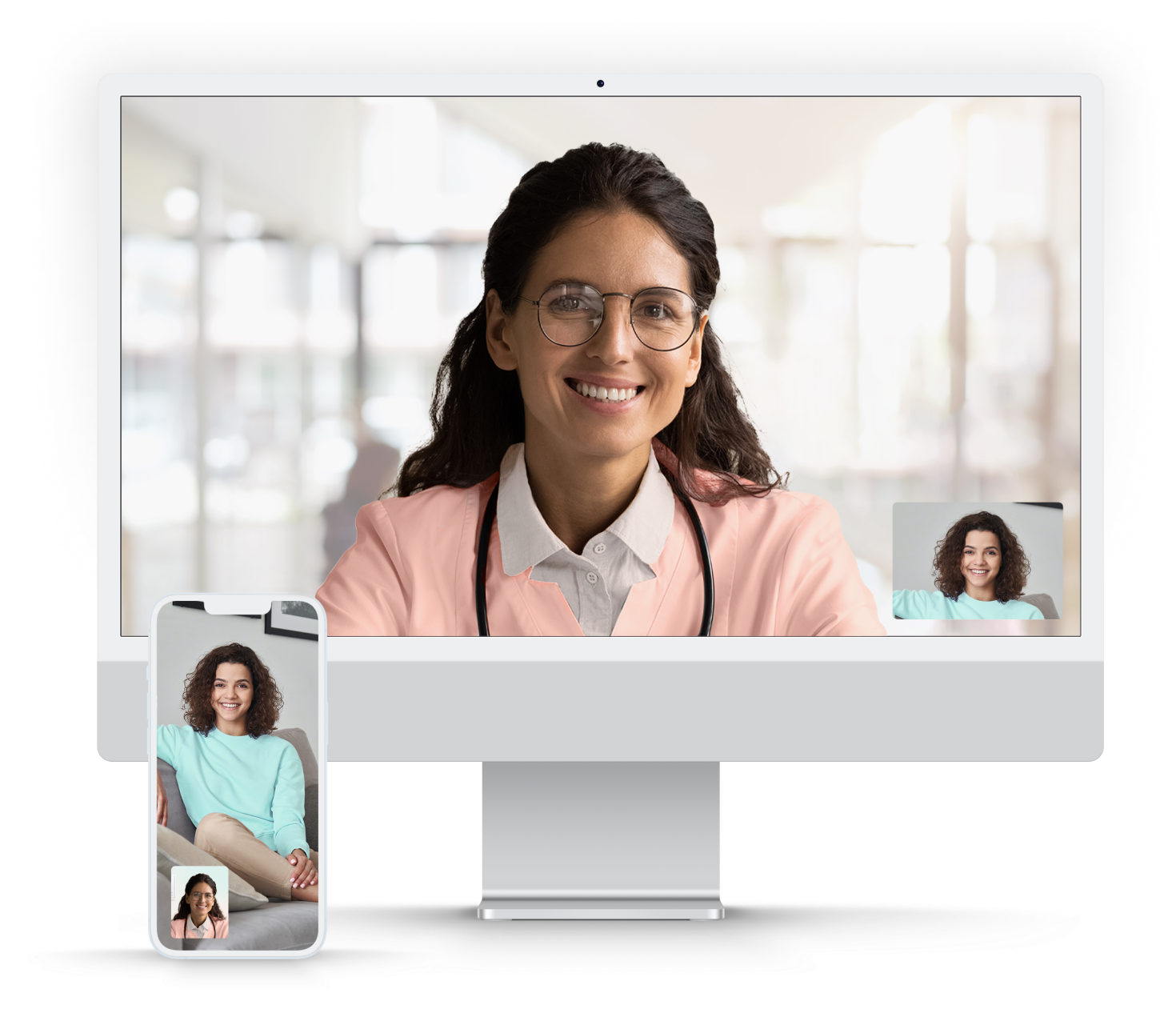 Get Your Medical Marijuana Card in Oklahoma With Heally
Heally makes the marijuana certification process quicker and easier than ever. Our online, HIPAA-compliant platform allows patients to book an appointment with licensed physicians seven days a week. You can meet a doctor instantly and get approved for an Oklahoma medical marijuana card online in 15 minutes. Here's how we make marijuana certification a total breeze:
Review Qualifying Conditions

Scan through the list of qualified health conditions for medical marijuana below.

Register with Heally

Sign up for a free Heally account and fill out our simple intake form to start your certification process.

Visit With Your Medical Marijuana Doctor

Book an appointment with a licensed physician of your choice. You will meet your doctor online.

Receive Your Oklahoma Medical Card

Your doctor will send you an MMJ recommendation form. You will submit this form to the State to get a medical card.
Hear What Our Patients
Have to Say
4.9 rating of 631 reviews
"
The best place I've found. They make the entire process easy to follow, answer all questions you may have and are always available when you need an initial recommendation or a renew.
"
Easy fast effortless process! Recommend to all!
Jan 13, 2022,
Samantha S.
"
This was so easy and quick!! Recommending to everyone I know!!
"
So Happy with the Dr who saw me AGAIN this year! He was thorough and very personable! Took time to Listen to me. Excellent response from Him and your team! Thank You for Helping Me 🥰
Nov 22, 2021,
Kimberly S.
"
Amazingly stress free and quick. Dr was great and thorough. Easiest visit ever! Thanks!
"
Fast,easy, straight to the point thank you for a efficient visit
Aug 19, 2021,
Hungchih C.
Aug 11, 2021,
Pt: I. M. 0. C.
"
Dr Badii was amazing! He heard me out, allowed me to ask questions, and answered all my questions in a very patient and professional manner. Thank you Dr Badii!
"
Very friendly doctor and easy to talk to. Didn't take long and she was understanding.
"
Vanessa Niles was very compassionate and effective in helping me in a kind, professional manner. Thank you!
"
The whole procedure from beginning to end was easy to complete. They were very helpful and professional.
"
Great experience for my first time! Highly recommend for anyone who's thinking about getting their card.
Jul 22, 2021,
Melinda . M.
"
Dr Kendrick met and exceeded exceptions as she answered each of my questions and we together made sure I completely understood instructions. Excellent communication and truly cares about my well being which tells me she'll care about yours.
"
renewed by card on your web site. Very easy to use and only takes a short time. Doctor was very nice and answered my questions.
"
Dr. Vanessa Niles is the best doctor ever! I appreciate her genuine soul, I will never forget her kindness.
Jul 21, 2021,
Anthony . I.
"
Fast , easy and my doctor was very kind glad I chose heally. Would recommend!
Jul 20, 2021,
Stephanie H.
"
Dr. Jassey has been fantastic the last two years in assisting me with my medical cannabis needs. He's thorough and provides helpful recommendations, all while making the process simple and easy for the patient. Much thanks and appreciation for Dr. Jassey and the heally+ team. Also, thanks to Jovan, whom assisted me through chat to connect to my visit.
Jul 16, 2021,
Christopher M.
"
Amazing service, the doctors are always very nice and they always listen. Never have had a problem through heally and will continue to use them as long as I have a card
Jul 13, 2021,
Danielle B.
"
Such a kind and knowledgeable doctor. She took her time reviewing my medical situation and explaining things to me and she was incredibly helpful in helping me understand the process.
"
Dr. Koffler was very helpful and personable. He explains the benefits and combinations specific to my medical needs and clarifies any questions I have.
"
Excellent, easy to understand very professional service, thank you
Jul 10, 2021,
Cheyenne B.
"
Very friendly and very fast service. I was both surprised and happy with the level of care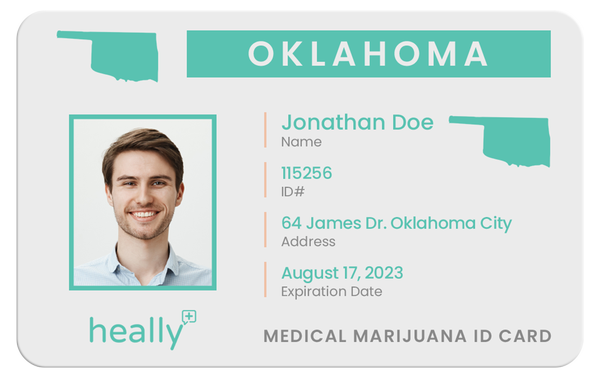 Oklahoma





Talk to a Doctor Online Today
Video conference with your certified
physician completely online, from
the comfort of your home.
Book your appointment now!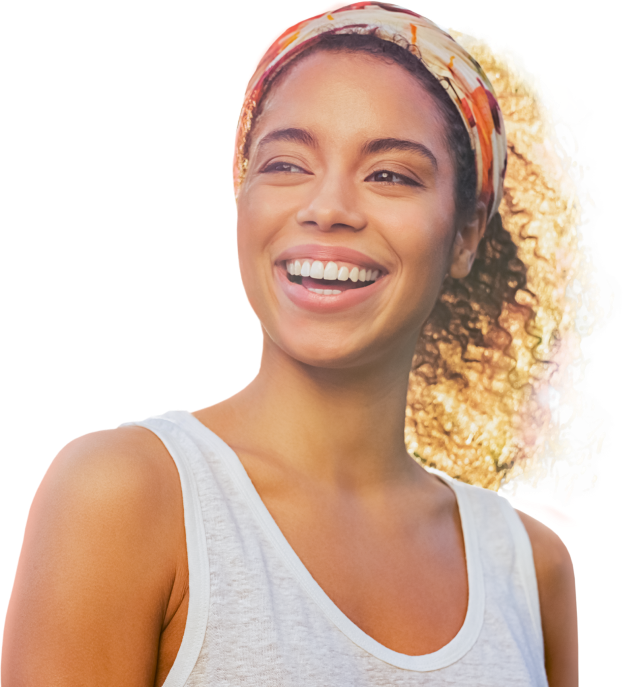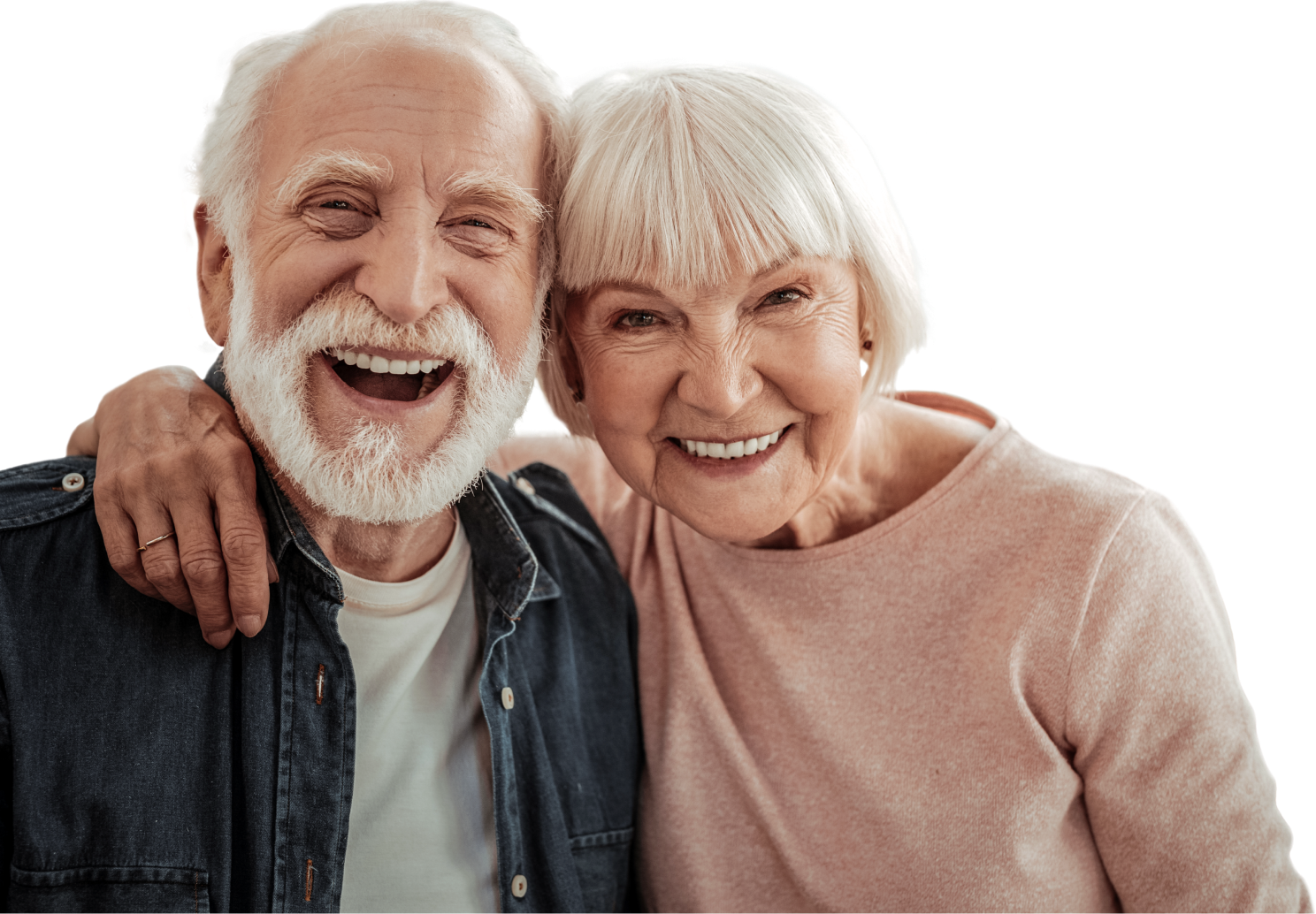 Do You Qualify for a Medical Marijuana Card in Oklahoma?
Unlike other jurisdictions, the State of Oklahoma does not have a list of qualifying conditions for medical marijuana. Instead, they rely on a physician's recommendation to issue medical cards. Some health conditions that can make you eligible for medical marijuana in Oklahoma include:
Oklahoma Medical Marijuana Card State Process
Register an account for the Oklahoma Medical Marijuana Program.
Go to the OMMA licensing portal and click "Access portal" to apply for a license.
Click "Sign up now" to create a new account.
Enter a valid email address and click "Send verification code."
Check your email for a verification code.
Enter the code and click "Verify code."
Create a new password and enter your first and last name. Click Create.
Click "Patient Portal" to start a NEW patient application.
Click "Create a New Profile."
Enter legal name, click "Save and Continue."
On the Patient Profile page, click "Select" next to your name.
This brings you to the Dashboard. You can now select "Apply for a new license."
Find your application type and click "Select this Application."
The next page shows the Application Instructions and lists the required documentation. Review the information and click "Save and Continue."
Enter your personal information.
Select your "Identity Document Type" and enter the requested information.
Upload the front and back of your Proof of Identity.
Upload a digital photograph for your patient ID card. Adjust photo as needed.
Enter the information printed on your Heally Physician Recommendation Form.
Please make sure the signature date is no more than 30 days from when you submit your application.
Upload your Heally Physician Recommendation Form.
If you are enrolled in Medicaid, Medicare, or have 100% Disabled Veterans status select "Yes" and upload supporting documentation.
Complete Attestations section.
Review application. You can click "View All Pages" or "Next Page" to review the application information.
Make Payment. On the Payment page, you can review your fee breakdown and payment options.
Enter Payment Information.
Fill in your card information, then click "Next."
Confirm your payment information is correct and click "Submit Payment."
The screen will display "Submitted" when you have completed the application submission. You can visit the dashboard to check your status and view your payments. You do NOT need to mail in your application because it was submitted electronically. You will receive a submission confirmation and payment receipt via email.
Once the application has been submitted, it will be reviewed by the OMMA. This can take up to 30 days.
If approved, an approval letter with your license will be mailed via US Mail within 14 business days of the application submission date.
If an application is incomplete, you will receive an email stating the reason(s). Log back into your account to make corrections.
If an application is denied because all requirements have not been met, a denial letter stating the reason(s) for denial will be mailed within 14 business days of submission.
Purchase medical marijuana products from a licensed dispensary.
Present your medical marijuana card and another form of identification any time you purchase medical marijuana at a dispensary or have marijuana taken to a processor to be concentrated.
Not sure if you qualify? Don't worry, if the doctor does
not approve you, you will get your money back.
FAQ For Medical Marijuana in Oklahoma
How Long Does it Take to Get My Oklahoma Medical Marijuana Card Online?
After your appointment, your doctor will send you a Physician Recommendation Form. You will use this form to apply for a medical card online. If approved by the State of Oklahoma, you will receive your card within two weeks.
Do You Need a License for Cannabis Products in Oklahoma?
If you plan on using marijuana or products that contain THC, you must get an Oklahoma medical marijuana card. For best results, you should consult with our experts.
How Much Does a Medical Marijuana Card in Oklahoma Cost?
Your card will cost $129 for the year. You only have to pay if approved for medical marijuana by a doctor.
Is it Legal to Get My Medical Card Online in Oklahoma?
Yes. It is legal to consult with and get a recommendation for medical marijuana online in Oklahoma. This recommendation will be used to get your Oklahoma medical card.
How Much Medical Marijuana Can I Purchase in Oklahoma?
You can purchase three ounces of marijuana flower, one ounce of marijuana concentrate, 72 ounces of edibles, six mature plants, and six seedling plants per transaction.
Does the State of Oklahoma Have Medical Marijuana Reciprocity?
The State of Oklahoma does not recognize medical marijuana cards from other states. However, you must fill out the Temporary Patient Application Information form to buy marijuana legally from Oklahoma dispensaries.
How Do I Know if Medical Marijuana is Right for Me?
THC has many therapeutic properties and can treat a long list of ailments. Connect with our certified doctors to learn more about how having an Oklahoma marijuana card can benefit you.
What to Do After You Receive Your Medical Marijuana Card in Oklahoma?
A heartwarming state complete with soulful foods and stunning landscapes, Oklahoma has plenty of things to do once you've taken your natural medicine.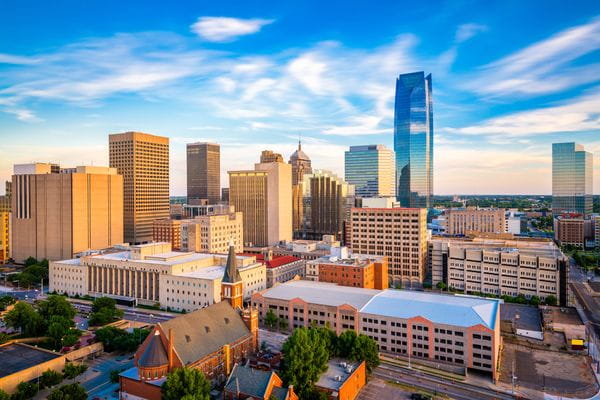 Oklahoma City
A fast-growing city, full of art, culture, food, and adventure, you'll always find something new to do in OKC. Largely known for its art scene, one of the best ways to enjoy this city is to explore all of its unique and thriving art hubs. Interested in attending a sports game? No problem! Head over to the Chesapeake Energy Arena for an exciting and fun-filled sports night. Get a taste of Southern comfort foods by exploring OKC's charming eateries.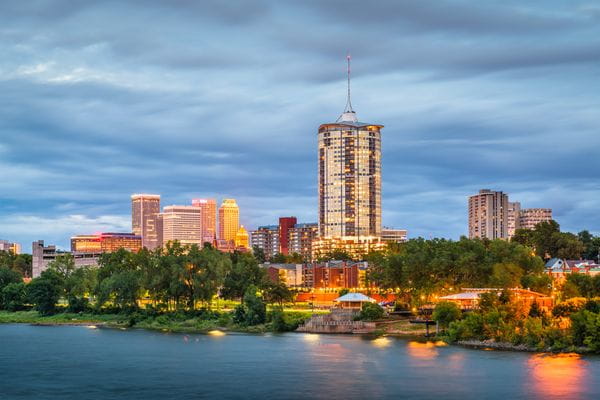 Tulsa
Known for its historic influence on the music scene and other art forms, there are many opportunities to have a fun adventure in the city of Tulsa. Get a feel for the vibrant culture by visiting the Blue Dome Entertainment District as well as the Tulsa Arts District. Make sure to grab some delectable snacks and knick-knacks at the local shops and cafes. Don't miss the unique museums and parks too!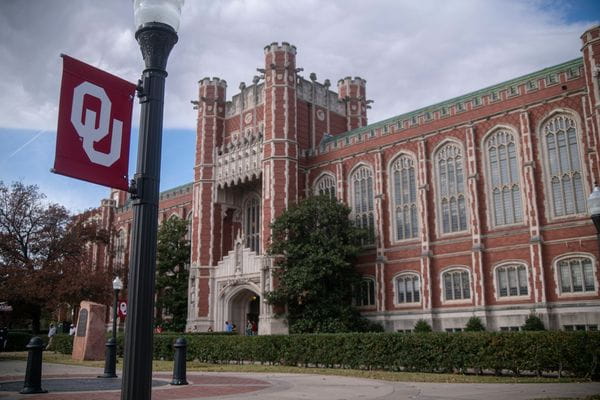 Norman
Right outside of Oklahoma's largest city lies the quaint and charming town of Norman. Adventure into the stunning outdoors by taking a walk around the beautiful Lake Thunderbird or the sprawling greenery of the University of Oklahoma campus. Explore the unique art scene in this town by strolling through Main Street and visiting Norman's renowned Museum of Art.
The Legalization of Medical Marijuana in Oklahoma
The State of Oklahoma legalized medical marijuana for qualifying patients with a state-issued cannabis card in 2018. However, the use and possession of recreational marijuana are still illegal in this state. Recently, a second petition was filed to include the question of the legalization of recreational marijuana for adults ages 21+ in the upcoming 2022 state election. Currently, individuals in need of natural treatment can easily access medical marijuana dispensaries all across the State with an Oklahoma medical card.