Virginia Medical
Marijuana Card
Get Your Virginia Medical Marijuana Card Online With Heally
Get your Virginia medical marijuana card online. Certified cannabis doctors are available through our platform from the convenience of your home.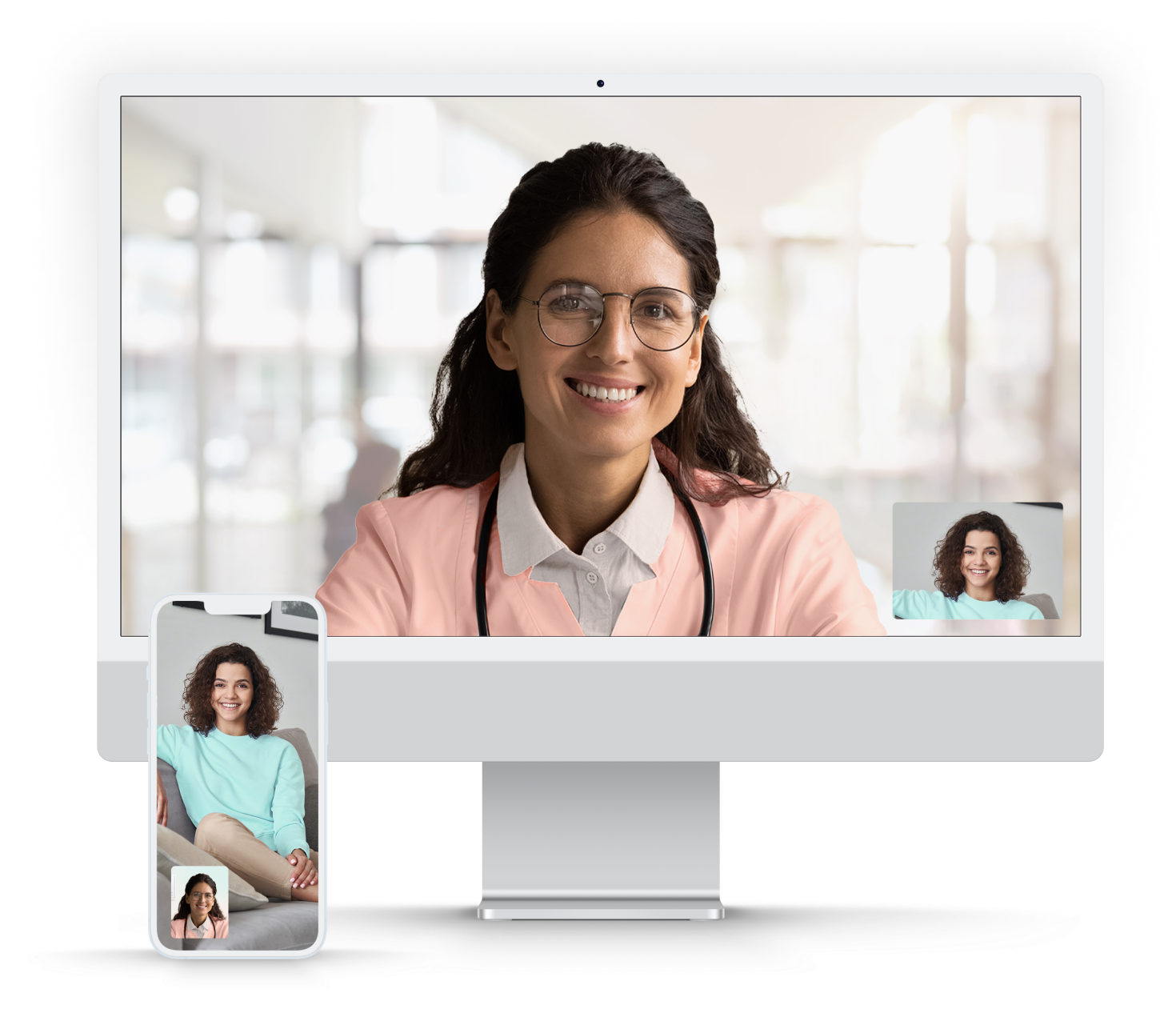 Get Your Virginia Medical Marijuana Card Easily Online
You can connect with certified cannabis doctors through Heally from 8 AM to 10 PM, seven days a week. Everything can be done simply online with a cell phone or a computer. Find out how the process works with Heally.
Review Qualifying Conditions

A doctor can help you get a medical card in Virginia if you meet one of the qualifying conditions. Review the list of approved conditions below.

Register with Heally

Fill out our simple intake form to start the Virginia medical marijuana card process.

Visit With a Certified Cannabis Doctor

Book an appointment with a medical marijuana doctor today. Meet immediately or set up an appointment later at your convenience.

Receive Your Virginia Medical Marijuana Card

Appointments through Heally typically take around 15 minutes. Once you receive a doctor's certification, you can apply for your medical card through the Virginia state website.
Hear What Our Patients
Have to Say
4.9 rating of 631 reviews
"
The best place I've found. They make the entire process easy to follow, answer all questions you may have and are always available when you need an initial recommendation or a renew.
"
Easy fast effortless process! Recommend to all!
Jan 13, 2022,
Samantha S.
"
This was so easy and quick!! Recommending to everyone I know!!
"
So Happy with the Dr who saw me AGAIN this year! He was thorough and very personable! Took time to Listen to me. Excellent response from Him and your team! Thank You for Helping Me 🥰
Nov 22, 2021,
Kimberly S.
"
Amazingly stress free and quick. Dr was great and thorough. Easiest visit ever! Thanks!
"
Fast,easy, straight to the point thank you for a efficient visit
Aug 19, 2021,
Hungchih C.
Aug 11, 2021,
Pt: I. M. 0. C.
"
Dr Badii was amazing! He heard me out, allowed me to ask questions, and answered all my questions in a very patient and professional manner. Thank you Dr Badii!
"
Very friendly doctor and easy to talk to. Didn't take long and she was understanding.
"
Vanessa Niles was very compassionate and effective in helping me in a kind, professional manner. Thank you!
"
The whole procedure from beginning to end was easy to complete. They were very helpful and professional.
"
Great experience for my first time! Highly recommend for anyone who's thinking about getting their card.
Jul 22, 2021,
Melinda . M.
"
Dr Kendrick met and exceeded exceptions as she answered each of my questions and we together made sure I completely understood instructions. Excellent communication and truly cares about my well being which tells me she'll care about yours.
"
renewed by card on your web site. Very easy to use and only takes a short time. Doctor was very nice and answered my questions.
"
Dr. Vanessa Niles is the best doctor ever! I appreciate her genuine soul, I will never forget her kindness.
Jul 21, 2021,
Anthony . I.
"
Fast , easy and my doctor was very kind glad I chose heally. Would recommend!
Jul 20, 2021,
Stephanie H.
"
Dr. Jassey has been fantastic the last two years in assisting me with my medical cannabis needs. He's thorough and provides helpful recommendations, all while making the process simple and easy for the patient. Much thanks and appreciation for Dr. Jassey and the heally+ team. Also, thanks to Jovan, whom assisted me through chat to connect to my visit.
Jul 16, 2021,
Christopher M.
"
Amazing service, the doctors are always very nice and they always listen. Never have had a problem through heally and will continue to use them as long as I have a card
Jul 13, 2021,
Danielle B.
"
Such a kind and knowledgeable doctor. She took her time reviewing my medical situation and explaining things to me and she was incredibly helpful in helping me understand the process.
"
Dr. Koffler was very helpful and personable. He explains the benefits and combinations specific to my medical needs and clarifies any questions I have.
"
Excellent, easy to understand very professional service, thank you
Jul 10, 2021,
Cheyenne B.
"
Very friendly and very fast service. I was both surprised and happy with the level of care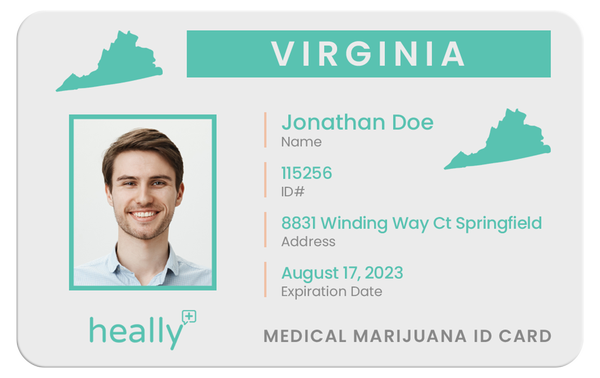 Virginia





Talk to a Doctor Online Today
Video conference with your certified
physician completely online, from
the comfort of your home.
Book your appointment now!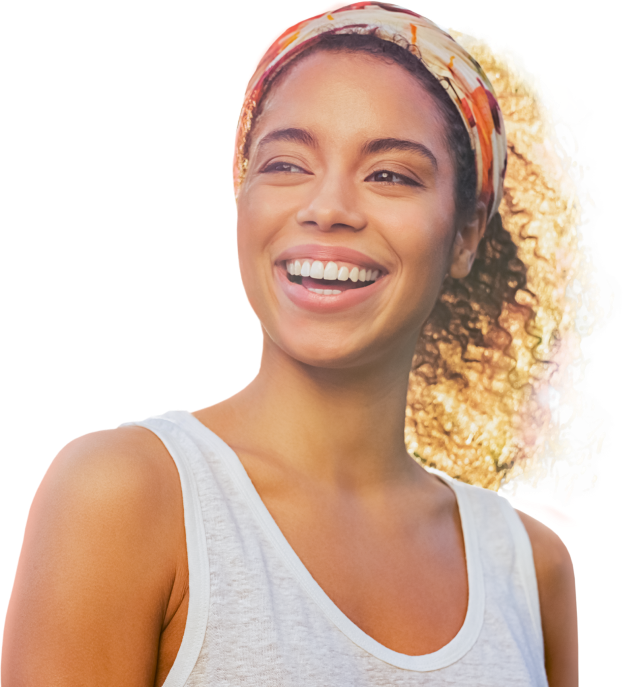 How Can You Get A Medical Marijuana Card in Virginia Through Heally?
Are you wondering how to get a medical card in Virginia? Heally may be able to help. Simply sign up on our website and we'll help you find a physician online who is certified to provide you with a medical cannabis evaluation. Your doctor will evaluate your condition and discuss potential treatment options. If your physician determines cannabis is right for you, they'll supply a certification that can be used to apply for your medical marijuana card.
The Virginia medical marijuana card renewal process can also be done 100% online.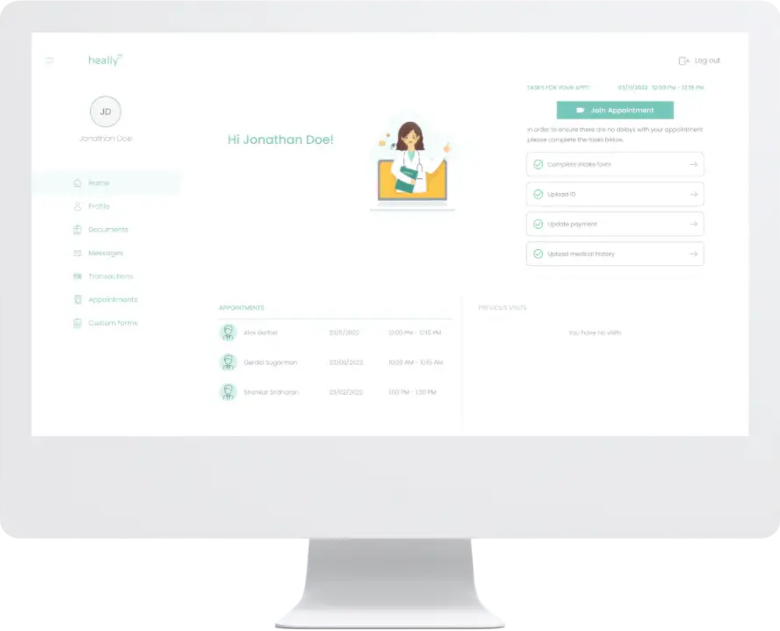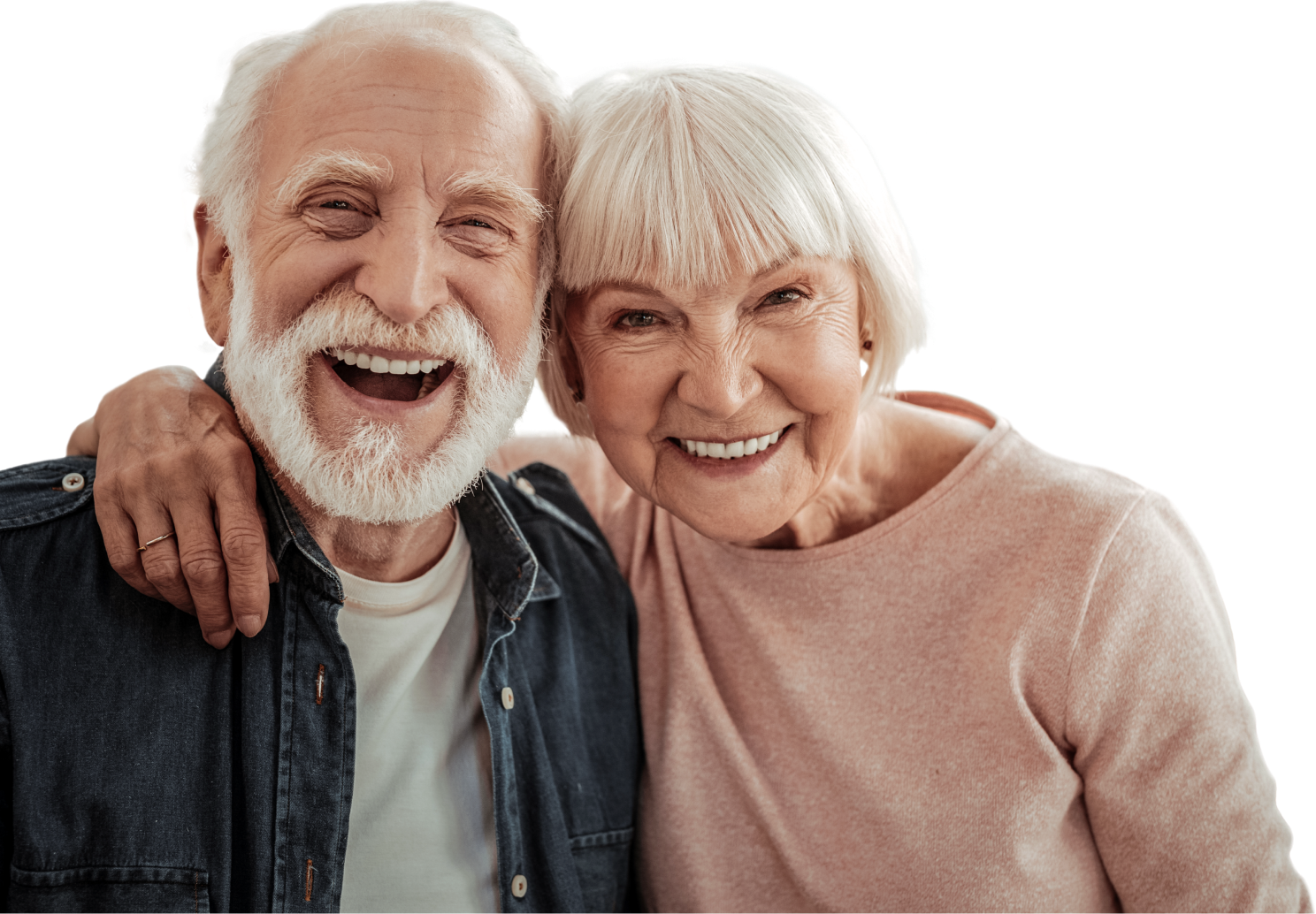 Do You Qualify for a Medical Marijuana Card in Virginia?
The potential qualifying conditions for a Virginia medical marijuana card are less stringent than in some other states. Take a look at the qualifying conditions for a medical card in Virginia. Patients qualify for medical cannabis with any condition the physician deems can benefit from medical marijuana treatment. Some of the most common conditions include:
Chemotherapy
Depression
Menopause
Muscle spasms
Rheumatoid arthritis
Virginia State Process to Get Your Medical Marijuana Card
Before you start, you should have these supporting documents ready:
Your certification from the Heally physician in PDF form
Proof of residency (and proof of residency for a parent or legal guardian if applicable)
ID (and ID for the parent or legal guardian if applicable)
Must be a government-issued ID Card
Proof of age
Birth certificate or government-issued ID
Note: A valid Virginia Driver's License can act as proof of residency and ID combined.
How to Get Your Virginia Medical Marijuana Card
Go to the Virginia State website - https://www.license.dhp.virginia.gov/apply/ - and either log into an existing account or create a new one by clicking "Register a Person" here: https://www.license.dhp.virginia.gov/apply/PersonSearchResults.aspx
To create a new account, you'll need your social security number
Select "Initial Application" from the left menu, then on the Application for Licensure screen:
From the Profession dropdown, select "Pharmaceutical Processing"
If you are the patient (individual) applying for registration, select "Medical Cannabis Patient" from the License Type dropdown.
If you are the parent or legal guardian of the patient who is a minor, select "Medical Cannabis - Parent Guardian" from the License Type dropdown. Once you have completed this application, you must also complete the Medical Cannabis Patient application for the patient. The primary parent/guardian of the minor must complete this.
If you are the caregiver of an incapacitated adult, select "Registered Agent for Medical Cannabis." Once you have completed this application, you must also complete the Medical Cannabis Patient application for the patient. The primary caregiver for an incapacitated adult who resides with the patient must complete this.
Select "Initial Application" from the Obtained By dropdown
Click the Start Application button.
Select "Initial Application" from the Obtained By dropdown. Click the Start Application button.
Complete the registration process and pay the fee: $50 for patients; $25 for parent/legal guardian.
Scan and email, fax, or mail the following documentation to the board at the address below for the application to be considered complete:

A copy of Heally Doctor's certification;
Proof of your residency and proof of residency of a parent or legal guardian, if applicable, such as a government-issued identification card or tax receipt;
Proof of identity, and if the patient is a minor, proof of identity of the parent or legal guardian in the form of a government-issued identification card;
Proof of your age in the form of a birth certification or other government-issued identification.
NOTE: A valid Virginia Driver's License will fulfill the requirements for proof of age, identity, and residency.
Address:
Virginia Board of Pharmacy Perimeter Center 9960 Mayland Drive, Suite 300 Henrico, VA 23233 Fax: (804) 527-4472
Email: cbd@dhp.virginia.gov

Should the Board of Pharmacy require any additional information to process the application, you will be notified by email. Please ensure that you enter your email address accurately into the application.
Please allow 6-8 weeks for the Board of Pharmacy to process the registration application. Once issued, you will receive an official email from the state that contains your digital card.
Once you have received your digital state-issued card, you are ready to purchase products from a licensed medical cannabis pharmacy.
To purchase medical cannabis, you must bring your digital state-issued medical cannabis card and a valid form of photo identification, such as a driver's license, and a copy of your Heally doctor's recommendation with you to the pharmacy.
Additional Instructions can be found here.
Not sure if you qualify? Don't worry, if the doctor does
not approve you, you will get your money back.
Frequently Asked Questions
How Long Does it Take to Get My Medical Marijuana Card?
You should receive an email with your digital card about six to eight weeks after you submit your application to the Virginia state website.
How Much Does it Cost to Get a Medical Marijuana Card in Virginia?
Your Virginia medical card will cost $179 for the year, and you only have to pay if you're approved by a doctor!
What About Virginia Beach, Chesapeake, and Norfolk?
Absolutely! Heally helps people get their medical marijuana card in any city in Virginia.
Do I Need a Physical Medical Marijuana Card in Virginia?
No; you will be issued a digital card that allows you to purchase cannabis from licensed medical marijuana pharmacies. You do not need to have a physical card. You must bring the digital card to the pharmacy to purchase cannabis, however.
How Much Medical Marijuana Can I Purchase in Virginia?
Medical marijuana patients can possess up to a 90-day supply of cannabis, which is determined by the pharmacist and the patient. As a general rule, patients are usually allowed to possess up to four ounces of medical marijuana flower every 30 days.
Is it Legal to Get My Virginia Medical Card Online?
Since 2020, the Virginia Board of Pharmacy has allowed patients to speak with qualified medical professionals online about the potential use of cannabis.
Does the State of Virginia Offer Medical Marijuana Reciprocity?
No, Virginia does not currently recognize out-of-state medical marijuana patients.
Virginia Medical Marijuana Card Resource Guide
What to Do After Receiving Your Virginia Medical Marijuana Card
Considered to be one of the most scenic states in the nation, with tons of history and entertainment for all, Virginia will certainly not disappoint. Whether you're looking to have a beach day or a hike in the gorgeous Appalachian Mountains, Virginia has whatever you may be looking for.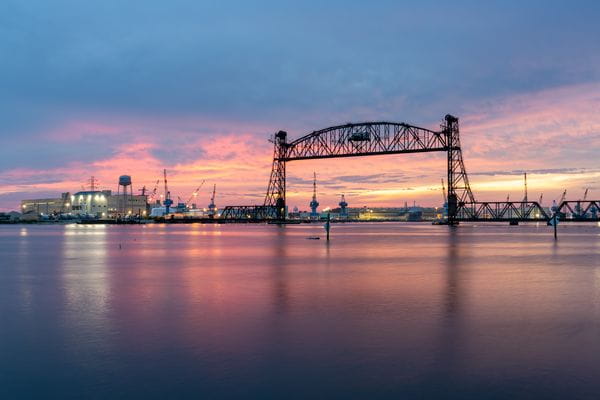 Chesapeake
This coastal town has everything you might need in a city. With an abundance of nature, art, delicious foods, and so much more, you'll never run out of things to do in Chesapeake. Take a kayak tour through this cities' many riverfronts and canals for an all-immersive experience of Chesapeake. Visit the many museums and art centers where you can learn about this city on a deeper level. Of course, you must explore the city by going on a local food tour and dining at Chesapeake's many tasty eateries and cafes!
Virginia Beach
Located directly on the Atlantic Coast, this beachside town is the perfect relaxing destination once you've enjoyed your natural medicines using a Virginia medical marijuana card. Take a boat tour or go on a kayaking adventure to witness all the nature and glory this city has to offer. Explore the many museums and learn about all the history and arts surrounding this charming location. Take a walk through this coastal town and go on a food tour to see what Virginia Beach is all about!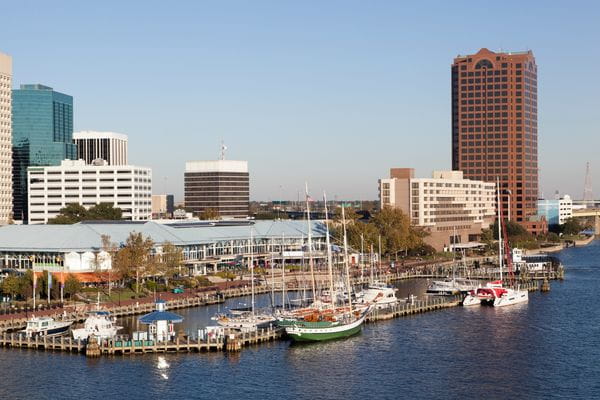 Norfolk
Another beautiful coastal city in Virginia is Norfolk. Explore this amazing city by strolling along the waterfronts, visiting the historic naval ships, and eating delicious local delicacies. Make sure to stop by the Selden Market for a taste of some of Norfolk's beautiful and unique culture. Bike the Elizabeth River Trail to witness all the beauty this city has to offer, and visit some local cafés when in need of a little biking rest stop! Swing by a dispensary to stock up on marijuana with your Virginia medical card.
Virginia Marijuana Legalization
As of July 2021, the state of Virginia legalized the use and possession of recreational marijuana for adults ages 21 and over. Before this, Virginia legalized the use of cannabis for medical purposes for all qualifying patients in 2017. Given the recent timeline of legalization, there are still no recreational cannabis retailers in the state, with hopes of expanding recreational cannabis retail stores in the near future. However, individuals who qualify for medical cannabis can access their natural treatments in various medical marijuana dispensaries located all across the state. The state of Virginia allows the following forms of marijuana: edibles, extracts, pre-rolls, flower, tinctures, topicals, and vaporizers. With a Virginia medical marijuana card, you can purchase any of these products from certified dispensaries.
Read more about Medical Marijuana in Virginia on our blog