Get a marijuana card online in West Virginia
Check cannabis laws in WV and your qualifying conditions with Heally services. Apply for the MMJ medical card in West Virginia in 15 minutes. Schedule a consultation with licensed doctors via our HIPPA-compliant telehealth services. It is easy to get a cannabis card in WV: register with Heally, visit a doctor online and get your MMJ certification by email.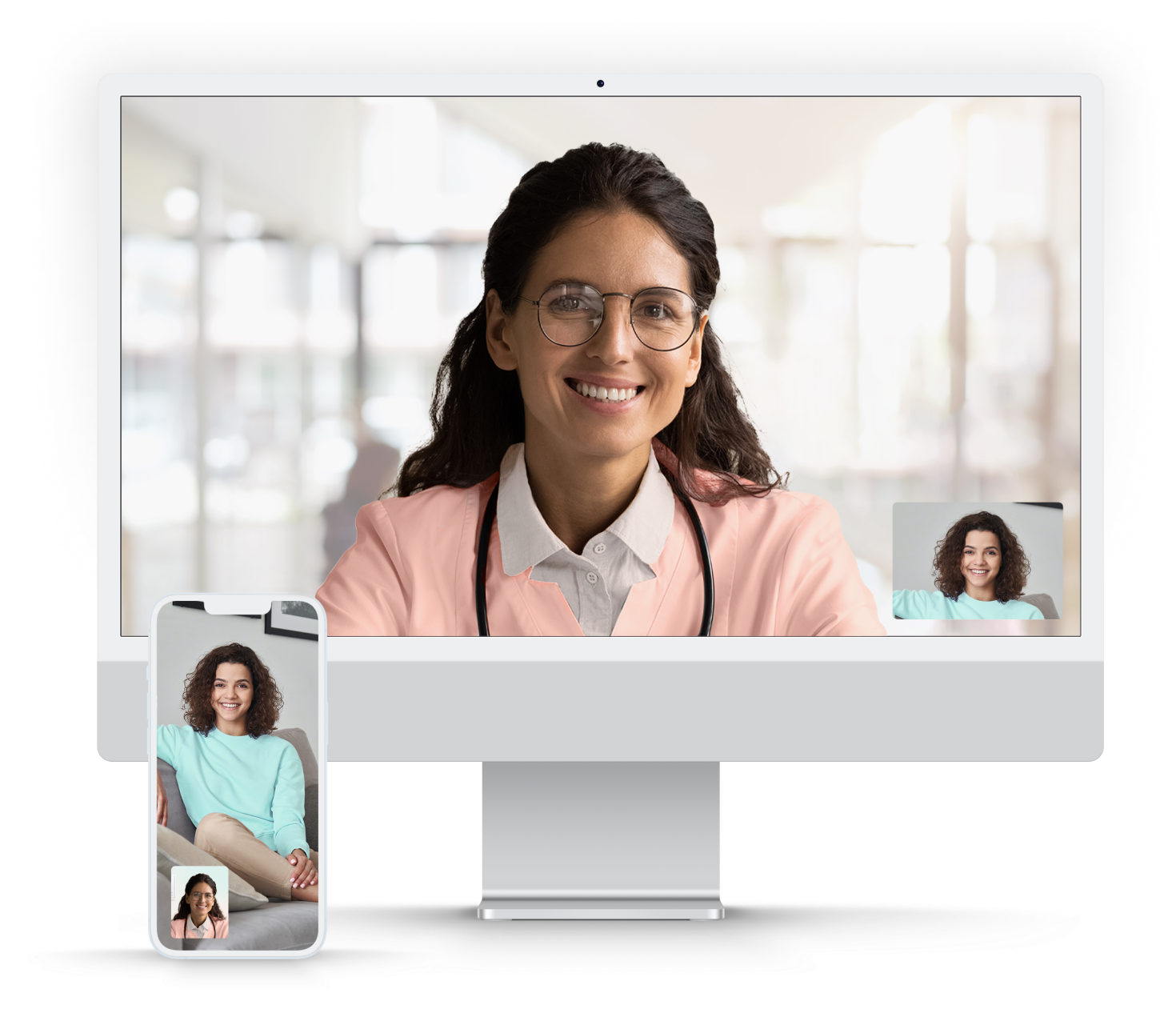 How to get a medical marijuana card in WV
Consultations with licensed marijuana doctors are available from N am to N pm, 7 days a week, and everything can be done online. Heally makes the process of getting an MMJ card fast and easy.
Check Your Qualifying Conditions in WV

The first thing you'll need to do is review the qualifying conditions for a medical marijuana card in West Virginia. See the list of approved conditions below.

Register with Heally

Fill out our quick intake form to get started with the West Virginia medical card process.

Visit Online Consultation With Your Medical Marijuana Doctor

Book your appointment with a certified medical marijuana doctor. You can do this instantly or schedule one at your convenience.

Receive Your Medical Marijuana Card in WV

Your appointment will generally be about 15 minutes. The doctor will either mail your certificate to you, submit it to the State of West Virginia, or send it to your pharmacy of choice.
Once you have registered with Heally and approved by the doctor, you will need to log in to your West Virginia Medical Marijuana registry and pay the state fee of $50. Your West Virginia medical marijuana card is valid for 52 weeks.
Virginia State Process to Get Your Medical Marijuana Card
Before you start, you should have these supporting documents ready:
Your certification from the Heally physician in PDF form
Proof of residency (and proof of residency for a parent or legal guardian if applicable)
ID (and ID for the parent or legal guardian if applicable)
Must be a government-issued ID Card
Proof of age
Birth certificate or government-issued ID
Note: A valid Virginia Driver's License can act as proof of residency and ID combined.
How to Get Your Virginia Medical Marijuana Card
Go to the Virginia State website - https://www.license.dhp.virginia.gov/apply/ - and either log into an existing account or create a new one by clicking "Register a Person" here: https://www.license.dhp.virginia.gov/apply/PersonSearchResults.aspx
To create a new account, you'll need your social security number
Select "Initial Application" from the left menu, then on the Application for Licensure screen:
From the Profession dropdown, select "Pharmaceutical Processing"
If you are the patient (individual) applying for registration, select "Medical Cannabis Patient" from the License Type dropdown.
If you are the parent or legal guardian of the patient who is a minor, select "Medical Cannabis - Parent Guardian" from the License Type dropdown. Once you have completed this application, you must also complete the Medical Cannabis Patient application for the patient. The primary parent/guardian of the minor must complete this.
If you are the caregiver of an incapacitated adult, select "Registered Agent for Medical Cannabis." Once you have completed this application, you must also complete the Medical Cannabis Patient application for the patient. The primary caregiver for an incapacitated adult who resides with the patient must complete this.
Select "Initial Application" from the Obtained By dropdown
Click the Start Application button.
Select "Initial Application" from the Obtained By dropdown. Click the Start Application button.
Complete the registration process and pay the fee: $50 for patients; $25 for parent/legal guardian.
Scan and email, fax, or mail the following documentation to the board at the address below for the application to be considered complete:

A copy of Heally Doctor's certification;
Proof of your residency and proof of residency of a parent or legal guardian, if applicable, such as a government-issued identification card or tax receipt;
Proof of identity, and if the patient is a minor, proof of identity of the parent or legal guardian in the form of a government-issued identification card;
Proof of your age in the form of a birth certification or other government-issued identification.
NOTE: A valid Virginia Driver's License will fulfill the requirements for proof of age, identity, and residency.
Address: Virginia Board of Pharmacy Perimeter Center 9960 Mayland Drive, Suite 300 Henrico, VA 23233 Fax: (804) 527-4472
Email: cbd@dhp.virginia.gov

Should the Board of Pharmacy require any additional information to process the application, you will be notified by email. Please ensure that you enter your email address accurately into the application.
Please allow 6-8 weeks for the Board of Pharmacy to process the registration application. Once issued, you will receive an official email from the state that contains your digital card.
Once you have received your digital state-issued card, you are ready to purchase products from a licensed medical cannabis pharmacy.
To purchase medical cannabis, you must bring your digital state-issued medical cannabis card and a valid form of photo identification, such as a driver's license, and a copy of your Heally doctor's recommendation with you to the pharmacy.
Additional Instructions can be found here.
Testimonials from patients who got MMJ cards with us
4.9 rating of 631 reviews
"
The best place I've found. They make the entire process easy to follow, answer all questions you may have and are always available when you need an initial recommendation or a renew.
"
Easy fast effortless process! Recommend to all!
Jan 13, 2022,
Samantha S.
"
This was so easy and quick!! Recommending to everyone I know!!
"
So Happy with the Dr who saw me AGAIN this year! He was thorough and very personable! Took time to Listen to me. Excellent response from Him and your team! Thank You for Helping Me 🥰
Nov 22, 2021,
Kimberly S.
"
Amazingly stress free and quick. Dr was great and thorough. Easiest visit ever! Thanks!
"
Fast,easy, straight to the point thank you for a efficient visit
Aug 19, 2021,
Hungchih C.
Aug 11, 2021,
Pt: I. M. 0. C.
"
Dr Badii was amazing! He heard me out, allowed me to ask questions, and answered all my questions in a very patient and professional manner. Thank you Dr Badii!
"
Very friendly doctor and easy to talk to. Didn't take long and she was understanding.
"
Vanessa Niles was very compassionate and effective in helping me in a kind, professional manner. Thank you!
"
The whole procedure from beginning to end was easy to complete. They were very helpful and professional.
"
Great experience for my first time! Highly recommend for anyone who's thinking about getting their card.
Jul 22, 2021,
Melinda . M.
"
Dr Kendrick met and exceeded exceptions as she answered each of my questions and we together made sure I completely understood instructions. Excellent communication and truly cares about my well being which tells me she'll care about yours.
"
renewed by card on your web site. Very easy to use and only takes a short time. Doctor was very nice and answered my questions.
"
Dr. Vanessa Niles is the best doctor ever! I appreciate her genuine soul, I will never forget her kindness.
Jul 21, 2021,
Anthony . I.
"
Fast , easy and my doctor was very kind glad I chose heally. Would recommend!
Jul 20, 2021,
Stephanie H.
"
Dr. Jassey has been fantastic the last two years in assisting me with my medical cannabis needs. He's thorough and provides helpful recommendations, all while making the process simple and easy for the patient. Much thanks and appreciation for Dr. Jassey and the heally+ team. Also, thanks to Jovan, whom assisted me through chat to connect to my visit.
Jul 16, 2021,
Christopher M.
"
Amazing service, the doctors are always very nice and they always listen. Never have had a problem through heally and will continue to use them as long as I have a card
Jul 13, 2021,
Danielle B.
"
Such a kind and knowledgeable doctor. She took her time reviewing my medical situation and explaining things to me and she was incredibly helpful in helping me understand the process.
"
Dr. Koffler was very helpful and personable. He explains the benefits and combinations specific to my medical needs and clarifies any questions I have.
"
Excellent, easy to understand very professional service, thank you
Jul 10, 2021,
Cheyenne B.
"
Very friendly and very fast service. I was both surprised and happy with the level of care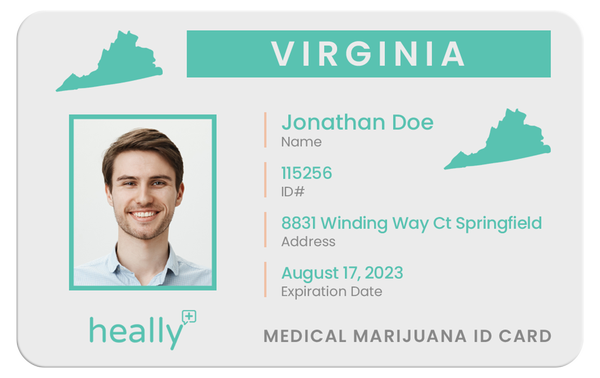 Virginia





Not sure if you qualify?
Don't worry,
if the doctor does not approve you,

you will get your money back.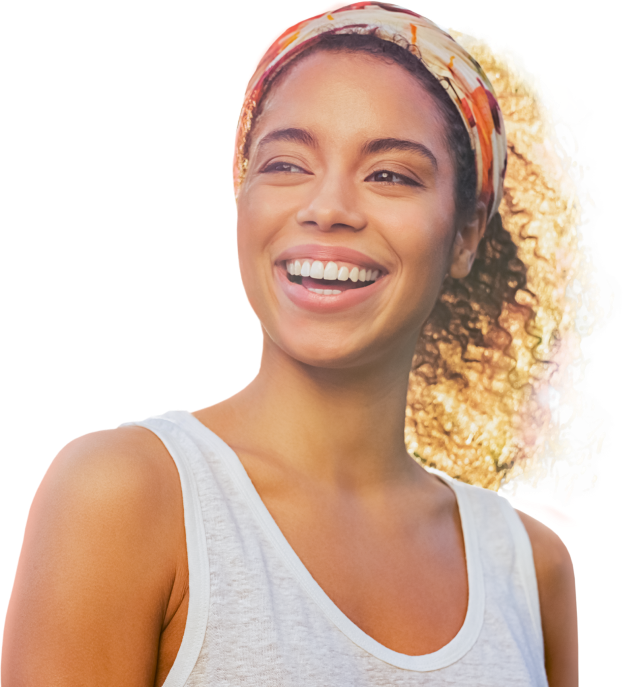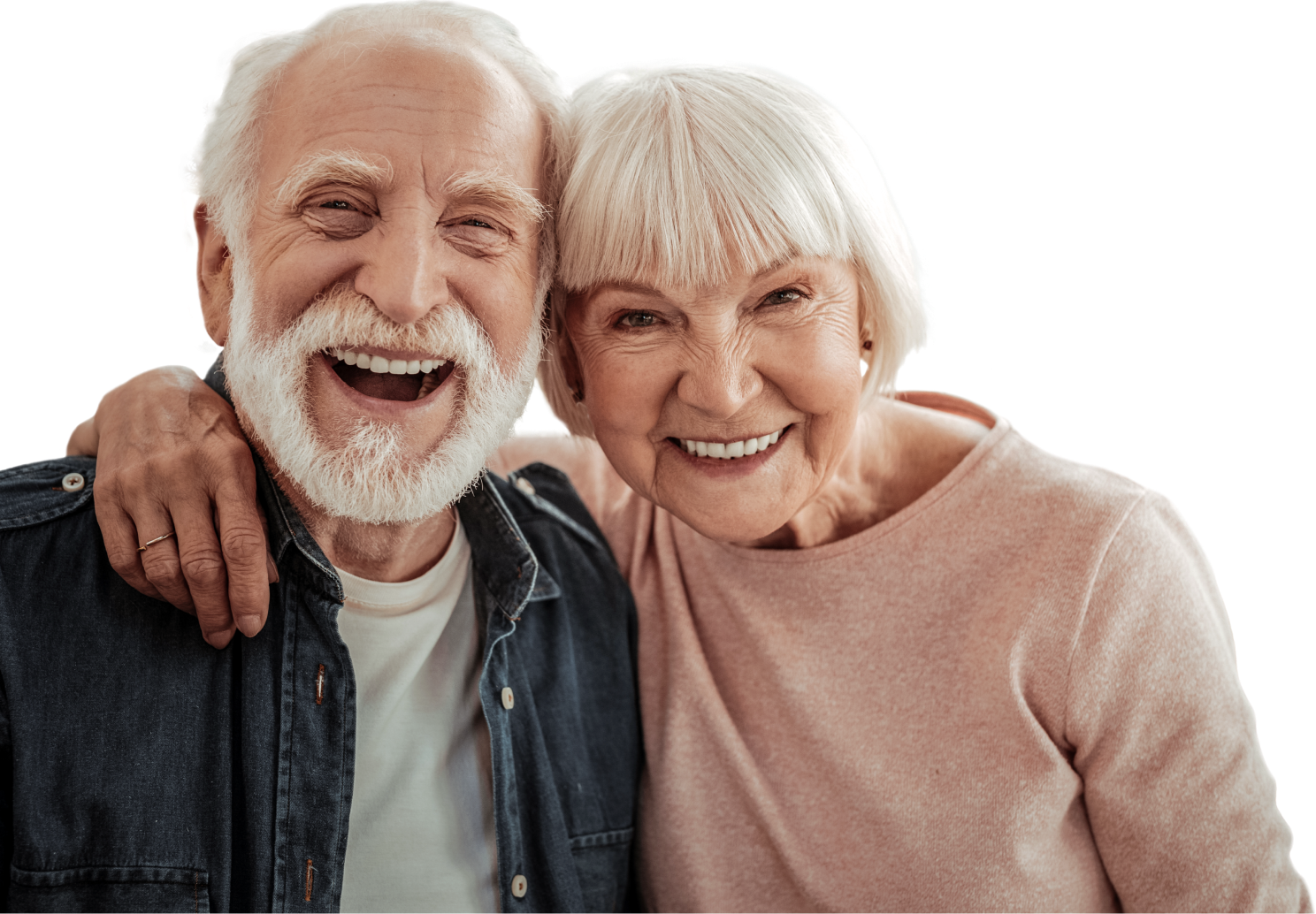 Qualifying conditions for getting MMJ card in West Virginia
Below, you'll find a list of the conditions that qualify for medical marijuana in West Virginia.
Amyotrophic Lateral Sclerosis (ALS)
Chronic or Intractable Pain
Crohn's disease
Intractable spasticity
HIV/AIDS
Huntington's disease
Epilepsy & intractable seizures
Multiple Sclerosis
Neuropathy
Parkinson's disease
PTSD
Sickle cell anemia
Terminally Ill
Renew your MMJ card in West Virginia
In West Virginia, patients with an approved medical marijuana card are mandated to renew this card on an annual basis. It is noteworthy that renewal applications for the medical marijuana card (MMJ) can be submitted up to 60 days prior to the card's expiration. Failure to renew the card before the expiration date, however, implies that the patient will need to apply for a new card and repeat the entire application process from scratch.

The procedure for renewing an MMJ card in West Virginia is straightforward. First, you need to visit the West Virginia Medical Cannabis Commission website and proceed to the MMJ card renewal section. Following this, complete the renewal application form, providing the most recent personal and medical details, including any changes in your medical condition and/or physician. A recent personal photograph should also be attached. After filling out the application, submit it and pay the $50 renewal fee, then wait for approval. The West Virginia Medical Cannabis Commission insists that renewal applications be submitted at least 30 days before the current card's expiration, ensuring patients receive their renewed card in time. For any queries or concerns about the renewal process, patients can contact the West Virginia Medical Cannabis Commission directly or consult a licensed MMJ healthcare provider.
Medical marijuana card for minors in West Virginia
In West Virginia, a minor under 18 years old can obtain a medical cannabis card, but the process requires involvement from a caregiver who applies on the minor's behalf. This caregiver must be a parent or legal guardian of the patient, an individual designated by a parent or legal guardian, or an individual approved by the bureau if no parent or legal guardian is available. To obtain the card, it is necessary to review the list of qualifying medical conditions, identify and schedule an appointment with a registered physician, and complete the application in the registration portal. Once the application is submitted, it will be reviewed within 30-60 days, and the applicant will be informed about the status via email
Sign Up
Register a caregiver with Heally in West Virginia
To apply for a medical marijuana caregiver card in West Virginia, one must meet certain eligibility requirements. The applicant must be at least 21 years old, be designated as a caregiver by a qualified patient, complete a background check, have no felony convictions, and be a resident of West Virginia.
The application process involves several steps/ The applicant must:
Complete the caregiver registration form, which requires personal information as well as information about the patient they're caring for.
Obtain a background check conducted by the West Virginia State Police, which includes a review of the applicant's criminal history. This step requires the applicant to provide fingerprints and pay a fee.
Submit the application and the required documents. These include the completed caregiver registration form, the results of the background check, proof of residency, proof of identity, a signed and dated statement from the patient's physician verifying that the patient has a qualifying medical condition and that medical marijuana may benefit their condition, a signed and dated statement from the patient designating the applicant as their caregiver, and a non-refundable application fee, which is $50.
Sign Up
Weed laws in West Virginia
Medical marijuana has been legal in West Virginia since 2017 for patients with qualifying conditions who hold a valid medical marijuana card. These patients can buy their medicine from state-licensed dispensaries, but they are not allowed to grow their own cannabis. Patients are permitted to possess a 30-day supply of medical cannabis, including smokable forms, which are not always allowed in states with medical marijuana programs.
It's crucial to note that recreational marijuana remains illegal in West Virginia, with strict penalties for possession, sale, and cultivation. Hemp-derived delta-8 THC is allowed if it contains no more than 0.3% delta-9 THC1.
How does Heally work in Ohio?
In West Virginia, Heally stands out as a trusted telemedicine service that offers evaluations for medical marijuana to patients with eligible conditions. Patients can effortlessly interact with a certified physician through the secure and user-friendly online platform facilitated by Heally. Face-to-face consultations with doctors are currently not provided.
Individuals in West Virginia have the ability to renew their medical marijuana cards via Heally's platform. An application for a new or renewal of a medical marijuana card requires a recommendation from a sanctioned physician. This recommendation remains valid for a span of one year and can be utilized to request or renew an MMJ card through the West Virginia Department of Health.
Medical marijuana cards issued in West Virginia are only applicable within the state and are not recognized in other states. However, Heally provides the convenience for West Virginia patients to consult with a certified doctor from the comfort of their homes, eliminating the necessity for physical appointments.
Heally presents a secure and easy method for patients in West Virginia to acquire evaluations and prescriptions for medical marijuana.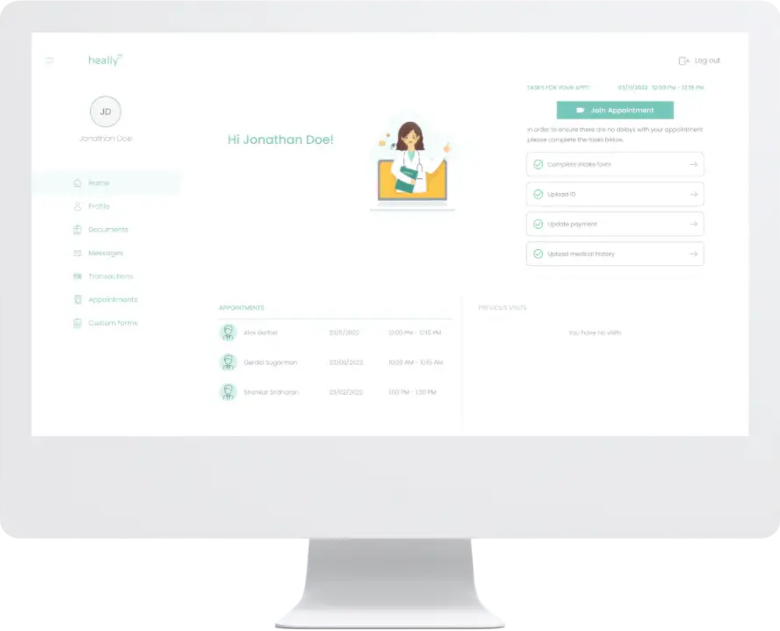 Choose Heally to get a weed medical card in WV
Heally offers a seamless and efficient online evaluation center that allows MMJ applicants in West Virginia to quickly obtain their medical marijuana recommendation. With just a few simple steps, patients can complete the process from the comfort of their own homes, eliminating the need for in-person appointments or lengthy paperwork.
Heally, formerly known as "Get Heally," has gained a strong reputation as a trusted platform for obtaining medical marijuana cards. Its easy online process and top-notch referral service have made it immensely popular throughout California and other states. Patients can rely on Heally's expertise and experience in providing reliable and legitimate MMJ card services.
Heally connects patients with licensed physicians who specialize in medical marijuana evaluations. The doctors are knowledgeable about the qualifying conditions and medical marijuana laws in West Virginia. Through thorough consultations, they assess patients' eligibility and provide the necessary recommendations for obtaining a medical weed card.
When applying for a medical marijuana card in West Virginia through Heally, patients are guided through the registration process with the state's Compassionate Use Registry. This ensures that patients are properly registered and meet the necessary requirements to obtain a weed card. Heally assists patients in completing the registration seamlessly, saving them time and potential confusion.
Heally values its patients and provides reliable customer support throughout the entire process. If individuals have any questions or concerns, they can reach out to Heally's dedicated support team for assistance. The platform strives to deliver a positive and smooth experience for every patient seeking a medical marijuana card in West Virginia.
Heally's website offers a wealth of resources and information about medical marijuana, qualifying conditions, and state-specific regulations. Patients can access educational materials, FAQs, and news articles to stay informed about the latest developments in the field. This ensures that individuals have access to comprehensive information to make well-informed decisions regarding their healthcare options.
By choosing Heally, patients in West Virginia can benefit from a convenient online process, a trusted platform, expert evaluations, streamlined registration, reliable customer support, and extensive resources. Heally's commitment to providing high-quality services and empowering patients makes it an excellent choice for individuals seeking to obtain their weed medical cards in West Virginia.
Cannabis types in West Virginia
Sativa, indica, and hybrid cannabis strains are among the varieties that West Virginians who use medical marijuana can choose from. While indica strains are typically connected with relaxation and sedation, sativa strains are known for their uplifting and energizing effects. Hybrid strains offer a balanced and customizable experience by fusing the effects of both sativa and indica strains. Additionally, patients have a variety of delivery options to pick from, such as smoking, vaping, and edibles.

Depending on the dispensary and the current supply, the specific varieties of cannabis that are offered in West Virginia may change, but patients can expect to find a wide range of strains and products to suit their specific requirements and preferences. For the best strains and delivery techniques for their unique medical conditions, patients should consult closely with their healthcare provider.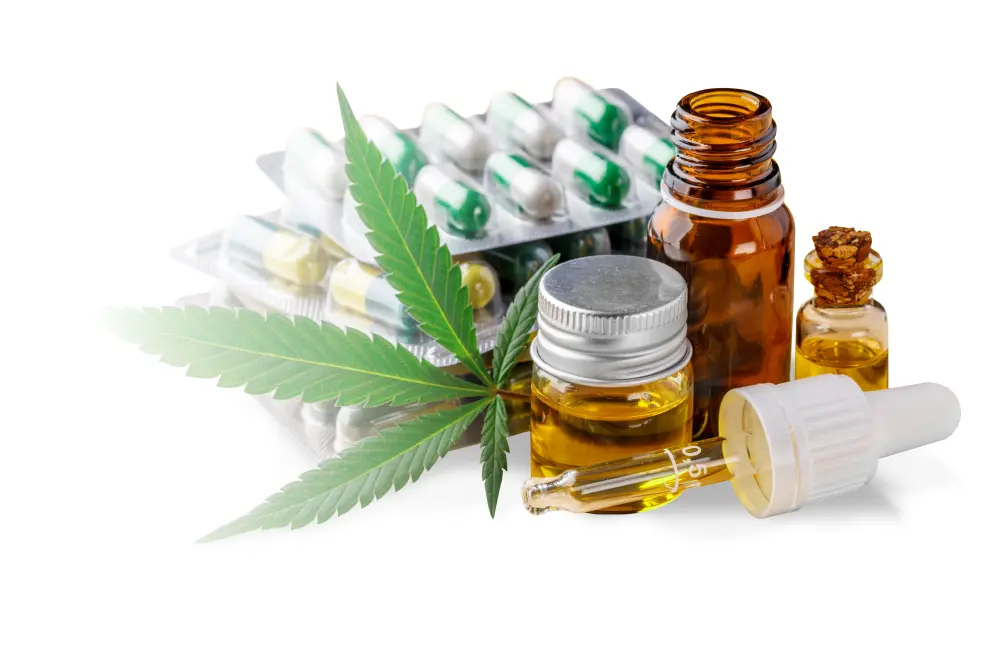 Marijuana doctor near you
We are here to guide you through all registration steps, so you'll get your cannabis card in CT fast and easy. Register with Heally and get a personal consultation on how to get a MMIC card in Connecticut.
Frequently asked questions about marijuana cards
Is Heally legit in West Virginia?
Yes, Heally is a legitimate platform that provides online medical marijuana card services in West Virginia. It operates within the legal framework and guidelines set by the state's medical marijuana program. With Heally, residents of West Virginia who have qualifying medical conditions can conveniently and securely obtain their medical marijuana cards online.
Is it possible to meet a doctor offline?
No, Heally primarily operates as an online platform, connecting patients with licensed physicians through telemedicine. This means that consultations and evaluations with doctors are conducted virtually, eliminating the need for in-person visits. Patients can conveniently access medical marijuana evaluations from the comfort of their own homes, saving time and effort.
Is it possible to renew a medical card in West Virginia with our services?
Yes, Heally facilitates the renewal process for medical marijuana cards in West Virginia. Patients who have previously obtained their cards through Heally's online platform can also renew their cards online. The process is designed to be quick and efficient, allowing patients to maintain their access to medical marijuana without hassle.
Can Heally's patients use the cards they get in West Virginia in other states?
Medical marijuana laws and regulations vary from state to state. While the medical marijuana card obtained through Heally is valid and recognized within the state of West Virginia, it may not necessarily be recognized in other states. It's important for patients to familiarize themselves with the specific laws and regulations of the state they intend to visit or reside in, as the recognition of out-of-state medical cards can differ.
Are there any benefits from Heally for patients in West Virginia?
While no specific benefits for patients in West Virginia were found on the Heally website, the platform aims to provide convenient and accessible access to medical marijuana evaluations and card services. Heally's online platform allows patients in West Virginia to easily connect with licensed physicians, receive evaluations, and obtain their medical marijuana cards without the need for in-person appointments or lengthy paperwork processes.
News about cannabis in West Virginia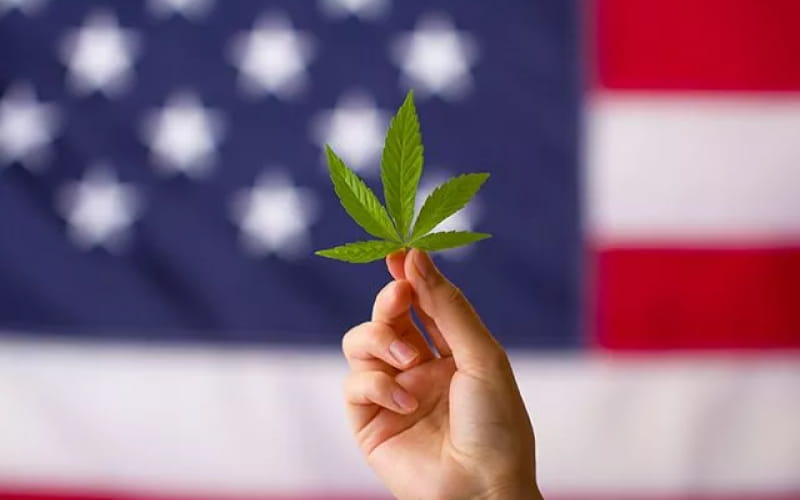 Dr. Krasne
This information was reviewed by Dr. Krasne
Dr. Benjamin Krasne is a board-certified anesthesiologist. After attending the University of Florida, Dr. Ben matriculated to the University of Miami Miller School of Medicine. Dr. Krasne completed his residency at Jackson Memorial Hospital in 2017. Since graduating residency Dr. Krasne has worked throughout the United States as a traveling anesthesiologist while providing remote driven out-patient clinical services as well.
Last update: 06/16/2023