Get a marijuana card in Alabama
Check cannabis laws in AL and your qualifying conditions to get your MMJ card online. Apply for the MMJ medical card in Alabama in 15 minutes. Schedule a consultation with licensed doctors via our HIPAA-compliant telehealth services. It is easy to get a cannabis card in AL: register with Heally, visit a doctor and get your MMJ certification instantly.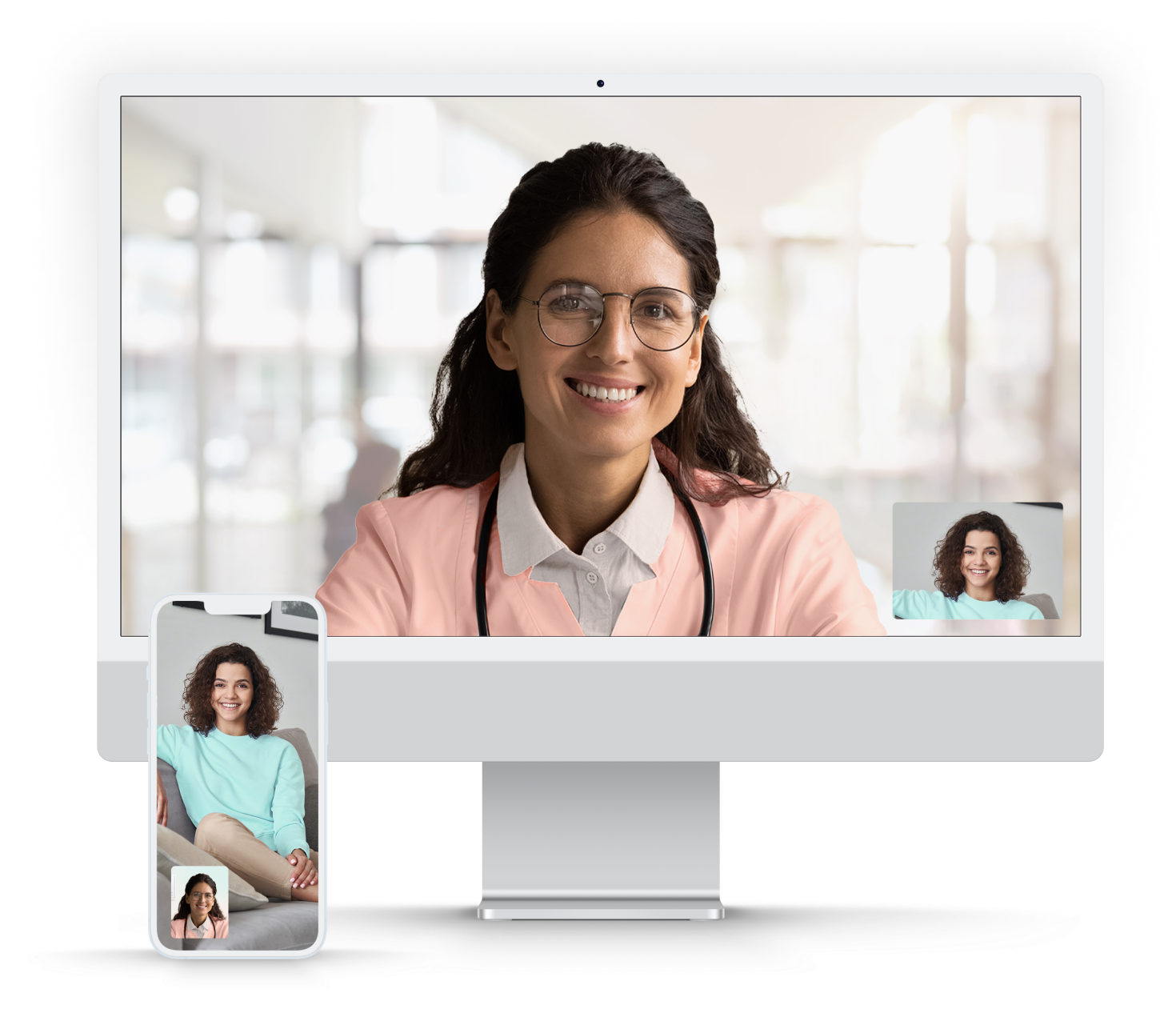 How to get a medical marijuana card in Alabama?
The medical marijuana program in Alabama will not been launched by the end of 2023 or by early 2024. Doctors on the Heally platform are available from 9 AM to 10 PM. We offer an easy and convenient process so that you can have an issued AL medical marijuana card after only 15 minutes once it became possible.
Check Your Qualifying Conditions in AL

According to the Alabama medical cannabis Commission, you need to be diagnosed with at least one condition from the issued list of qualifying conditions. It includes autism, depression, Crohn's disease, and many others. Find out the complete list of qualifying conditions on our platform or schedule an appointment with medical marijuana doctor to receive a personal consultation and all the needed information.

Register with Heally

Fill out a quick intake form and enter the Patient Portal.

Visit Consultation With Your Medical Marijuana Doctor

After booking an appointment with Heally, you will receive not only thorough attention to you and your conditions but caring assistance.

Receive Your Medical Marijuana Card in AL

Your appointment will generally be about 15 minutes. Then just wait for your card. The exact process of receiving medical marijuana card is not developed yet. Stay tuned for the upcoming updates.
Testimonials from patients who got MMJ cards with us
4.9 rating of 631 reviews
"
The best place I've found. They make the entire process easy to follow, answer all questions you may have and are always available when you need an initial recommendation or a renew.
"
Easy fast effortless process! Recommend to all!
Jan 13, 2022,
Samantha S.
"
This was so easy and quick!! Recommending to everyone I know!!
"
So Happy with the Dr who saw me AGAIN this year! He was thorough and very personable! Took time to Listen to me. Excellent response from Him and your team! Thank You for Helping Me 🥰
Nov 22, 2021,
Kimberly S.
"
Amazingly stress free and quick. Dr was great and thorough. Easiest visit ever! Thanks!
"
Fast,easy, straight to the point thank you for a efficient visit
Aug 19, 2021,
Hungchih C.
Aug 11, 2021,
Pt: I. M. 0. C.
"
Dr Badii was amazing! He heard me out, allowed me to ask questions, and answered all my questions in a very patient and professional manner. Thank you Dr Badii!
"
Very friendly doctor and easy to talk to. Didn't take long and she was understanding.
"
Vanessa Niles was very compassionate and effective in helping me in a kind, professional manner. Thank you!
"
The whole procedure from beginning to end was easy to complete. They were very helpful and professional.
"
Great experience for my first time! Highly recommend for anyone who's thinking about getting their card.
Jul 22, 2021,
Melinda . M.
"
Dr Kendrick met and exceeded exceptions as she answered each of my questions and we together made sure I completely understood instructions. Excellent communication and truly cares about my well being which tells me she'll care about yours.
"
renewed by card on your web site. Very easy to use and only takes a short time. Doctor was very nice and answered my questions.
"
Dr. Vanessa Niles is the best doctor ever! I appreciate her genuine soul, I will never forget her kindness.
Jul 21, 2021,
Anthony . I.
"
Fast , easy and my doctor was very kind glad I chose heally. Would recommend!
Jul 20, 2021,
Stephanie H.
"
Dr. Jassey has been fantastic the last two years in assisting me with my medical cannabis needs. He's thorough and provides helpful recommendations, all while making the process simple and easy for the patient. Much thanks and appreciation for Dr. Jassey and the heally+ team. Also, thanks to Jovan, whom assisted me through chat to connect to my visit.
Jul 16, 2021,
Christopher M.
"
Amazing service, the doctors are always very nice and they always listen. Never have had a problem through heally and will continue to use them as long as I have a card
Jul 13, 2021,
Danielle B.
"
Such a kind and knowledgeable doctor. She took her time reviewing my medical situation and explaining things to me and she was incredibly helpful in helping me understand the process.
"
Dr. Koffler was very helpful and personable. He explains the benefits and combinations specific to my medical needs and clarifies any questions I have.
"
Excellent, easy to understand very professional service, thank you
Jul 10, 2021,
Cheyenne B.
"
Very friendly and very fast service. I was both surprised and happy with the level of care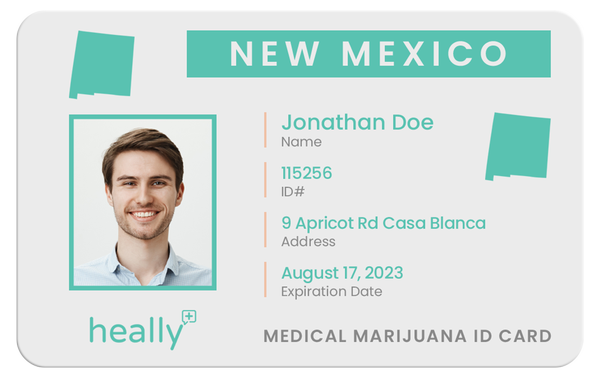 Maine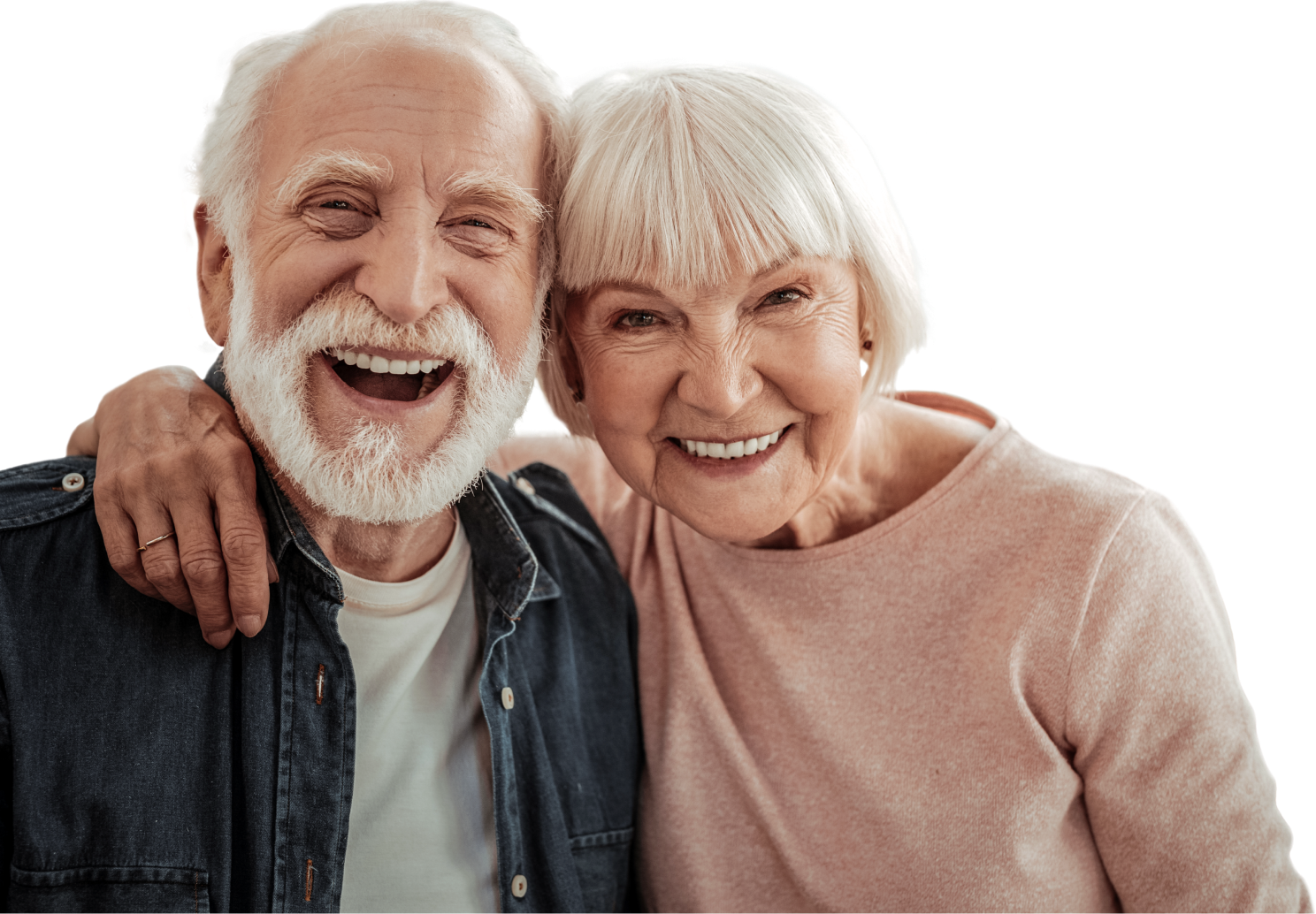 Qualifying conditions for getting an MMJ card in Alabama
To receive access to Alabama's medical cannabis program, you need to prove having one of the qualifying conditions. If you have at least one condition from the list below you are eligible for medical marijuana card in Alabama state.
Amyotrophic lateral sclerosis
Chronic pain
AIDS/ HIV
Epilepsy
Parkinson's disease
Persistent nausea
Spasticity
Terminal illnesses
Tourette's Syndrome
Not sure if you qualify? Don't worry, if the doctor does
not approve you, you will get your money back.
Renew your MMJ card in AL
Because medical cannabis cards in Alabama have not been officially launched for patients' accommodation, the process remains concealed from the public eye. However, some details are known. For example, it is announced that medical marijuana patients will be entitled to choose between physical and virtual medical marijuana cards. The state fee for renewal will be $50 and $40 accordingly. Follow up our updates on the implementation of the program in AL.
Medical marijuana card for minors in Alabama
According to the stipulations laid out in Senate Bill 46, individuals who are under the age of 19 are categorized as minors in Alabama and are not permitted to apply independently for medical marijuana cards. Consequently, these minors are ineligible to receive such cards directly. Nevertheless, the parents or guardians of these qualifying young patients have the option to approach the AMCC and request permission to serve as designated caregivers.
Sign Up
Register a caregiver with Heally in AL
Under the guidelines of Senate Bill 46, eligible cannabis patients in Alabama are permitted to nominate caregivers. A caregiver is someone who undertakes the regular care responsibilities of a qualified patient. These responsibilities encompass the provision and management of medication, along with the procurement of medical marijuana from authorized dispensaries. The AMCC holds the authority to set the maximum number of patients a single registered caregiver can oversee.

To act as caregivers in Alabama, individuals must undergo a registration process and receive medical marijuana cards from the AMCC. Such caregivers need to be a minimum of 21 years of age. However, these parents are prohibited from using the products unless they themselves meet the criteria for cannabis-based treatments. If eligible, they should also be registered in the Alabama medical marijuana program as patients.
Sign Up
Marijuana laws in Alabama
In Alabama, medical marijuana is legal. This legalization came into effect in 2021 after Governor Kay Ivey ratified Senate Bill 46, known as the Darren Wesley 'Ato' Hall Compassion Act. This bill entrusted the administration and oversight of the medical marijuana initiative to the Alabama Medical Cannabis Commission (AMCC). Currently, the AMCC is in the process of shaping the Alabama medical marijuana registration system, with full functionality anticipated once there are sufficient licensed marijuana enterprises to activate the program.

However, not all marijuana products are permissible. The Alabama medical cannabis legislation explicitly prohibits marijuana that is intended for smoking or vaping, edibles infused with marijuana, such as cookies and candies, and raw marijuana plant material. To be eligible for obtaining medical marijuana from authorized dispensaries, patients must be at least 19 years old. Moreover, they should have a medical certification from physicians, validating that they need treatment for conditions recognized by the Alabama Senate Bill 46. Additionally, these patients need to register with the AMCC and acquire a medical marijuana card. As per the fee structure published by the AMCC in August 2022, once the program is fully operational, either the qualifying patients or their designated caregivers will be charged $50 for a tangible medical marijuana card. An option for a digital card will also exist, likely priced at $40.
How does Heally help you get a marijuana card in Alabama?
Heally is a web-based telemedicine platform that links patients with authorized healthcare professionals for consultations and suggestions regarding the use of medical marijuana. It's crucial to remember that Alabama does not currently have a medical marijuana program, so Heally's services are not offered for marijuana recommendations in the state right now.

Although Heally's medical marijuana services are unavailable in Alabama, the website does provide consultations for other health issues like chronic pain, anxiety, and depression. Through Heally, patients in Alabama can make an online appointment with a qualified healthcare provider and get a consultation for their particular condition. Heally complies with all applicable local, state, and federal laws, including HIPAA privacy laws and medical board requirements. When Alabama's medical cannabis program becomes available, Heally will immediately connect you to licensed doctors in Alabama.

In conclusion, Heally still enables clients to schedule online consultations with licensed healthcare specialists for a variety of other medical conditions, even though it does not provide medical marijuana services in Alabama. Patients in Alabama will be able to receive and renew their MMJ cards in the recent future. However, as for now, patients can benefit from the convenience of a wide range of doctors using the Heally platform.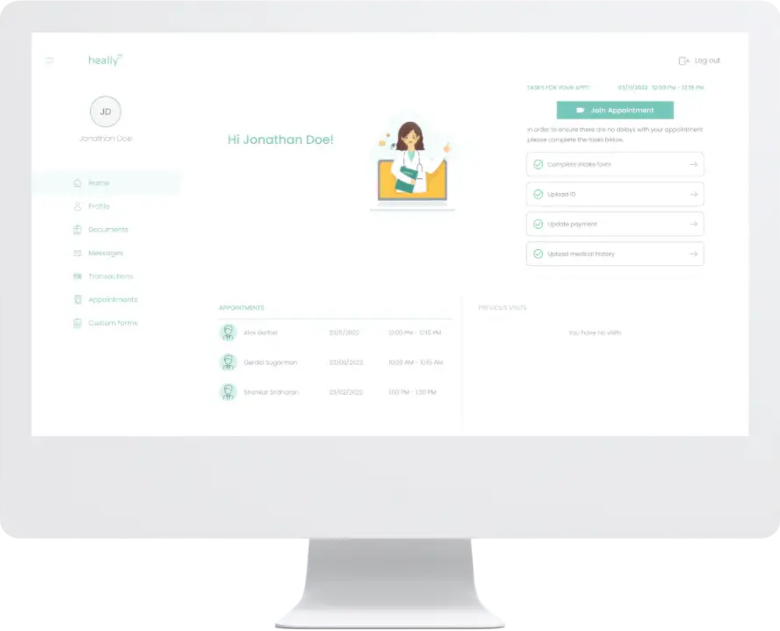 Choose Heally to get a weed medical card in AL
Heally is a trusted platform that helps people apply for a marijuana card in Alabama. Here are some reasons why you should choose Heally.
Heally offers telehealth services, which means you can speak to a licensed doctor from the comfort of your own home. This eliminates the need to travel to a physical clinic, saving you time and money.
Heally works with licensed doctors who have experience in cannabis medicine. They will take the time to understand your medical history and determine whether medical marijuana is right for you.
Heally provides quality telehealth services for both patients and doctors. We partner with qualified state doctors and provide reliable service to connect physician online for consultation.
Heally offers competitive pricing for their services, and you will not be charged if you are not approved by the doctor.
Heally respects your privacy and keeps your medical information confidential. They use secure and encrypted technology to protect your personal information.

Cannabis types in AL
As per the directives established in Senate Bill 46, for any medical marijuana product to be deemed lawful in Alabama, it has to be procured from an officially licensed dispensary. The state maintains stringent guidelines regarding the formats in which medical marijuana can be used and distributed. For patients and consumers in Alabama, the permissible forms of medical marijuana products include.
Capsules
Tablets
Skin patches
Tinctures
Topical applications like oils, gels, and creams
Suppositories
Nebulizers
Inhaler oils and liquids
Conversely, Alabama prohibits:
Marijuana for smoking or vaping
Marijuana-infused edibles (e.g., cookies, candies)
Raw marijuana plant material
The regulations aim to ensure medicinal use while minimizing potential misuse.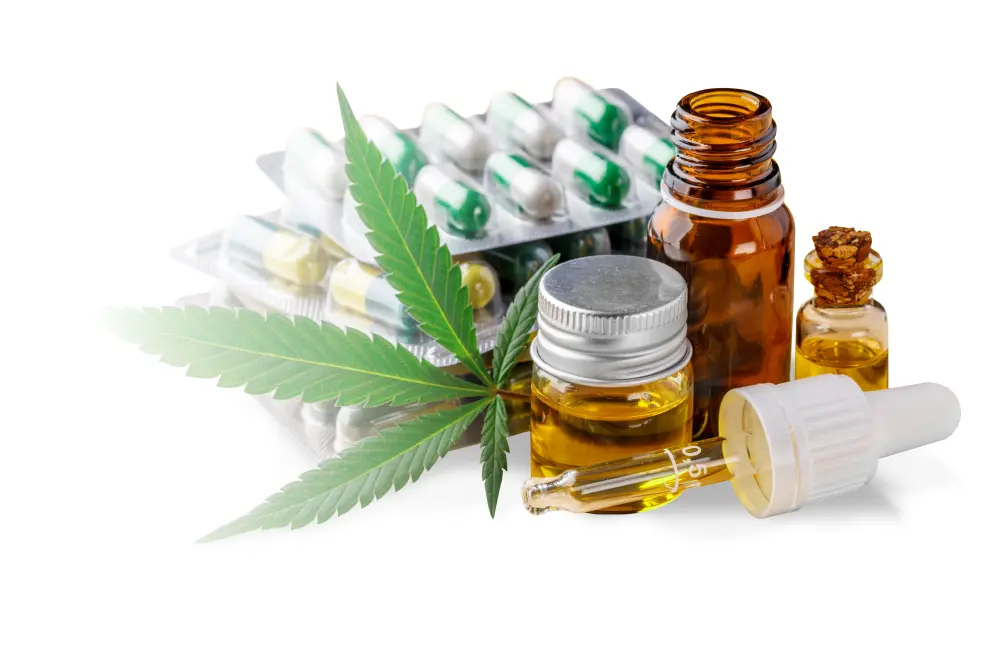 Marijuana doctor near you
We are here to guide you through all the registration steps, so you'll get your cannabis card in AL fast and easily. Register with Heally and get a personal consultation on how to get an MMJ card in Alabama.
FAQ for medical marijuana cards and marijuana laws in Alabama
How do I apply for a medical marijuana card in Alabama?
At present, there is no medical marijuana program in Alabama, so it is not possible to apply for a medical marijuana card in the state.
Does Alabama accept out-of-state MMJ cards?
No, Alabama does not accept out-of-state medical marijuana cards.
What are Alabama's weed laws?
At present, medical use of cannabis is legal in Alabama. However, the medical marijuana program remains not enrolled. Because it is impossible to become a registered patient, there is no legal way to consume medical marijuana in Alabama for now.
What is the price of a cannabis card in Alabama?
There is not possible to receive MMJ card in Alabama now. But AMCC announces that the state fee will be $50 for actual MMJ cards and $40 for virtual ones.
How do I qualify for a marijuana card in Alabama?
There are no specific requirements for obtaining a marijuana card in Alabama because the state does not currently have a medical marijuana program. However, it is known that cards will be available for people who are 19 years old or older and overcome needed medical evaluation.
How do I renew a cannabis card in Alabama?
As there is currently no medical marijuana program in Alabama, there are no cannabis cards to renew in the state. It is only known that the state fee for renewing an actual MMJ card will be $50, and for a virtual will be $40.
Is cannabis legal in Alabama?
Formally, medical cannabis is legal in 2021. However, the Senate bill is not enrolled and implemented. It is forecasted that the program will become available by late 2023 or early 2024.

Dr. Krasne
This information was reviewed by Dr. Krasne
Dr. Benjamin Krasne is a board-certified anesthesiologist. After attending the University of Florida, Dr. Ben matriculated to the University of Miami Miller School of Medicine. Dr. Krasne completed his residency at Jackson Memorial Hospital in 2017. Since graduating residency Dr. Krasne has worked throughout the United States as a traveling anesthesiologist while providing remote driven out-patient clinical services as well.
Last update: 08/21/2023