Although populations around the globe are increasingly receiving a COVID-19 vaccination, the virus continues to challenge and strain our healthcare systems. It has become clear that we are going to be living with the ramifications of a global pandemic for years to come. As vaccine rollouts continue, new therapeutic interventions are still needed to treat severe cases of COVID-19. 
Acute Respiratory Distress Syndrome (ARDS) is the leading cause of mortality in severe cases of COVID-19. ARDS is associated with the production of pro-inflammatory proteins called cytokines. The coronavirus often instigates an autoimmune response resulting in the overproduction of cytokines, a phenomenon known as a "cytokine storm". Cytokine storms cause ARDS aggravation, leading to widespread tissue damage that results in multi-organ failure and death in very severe COVID-19 cases. 
Due to the potent anti-inflammatory effects of CBD, Researchers have begun to study its potential to mitigate pro-inflammatory cytokine storm responses in COVID-19 patients.
CBD and Cytokine Storms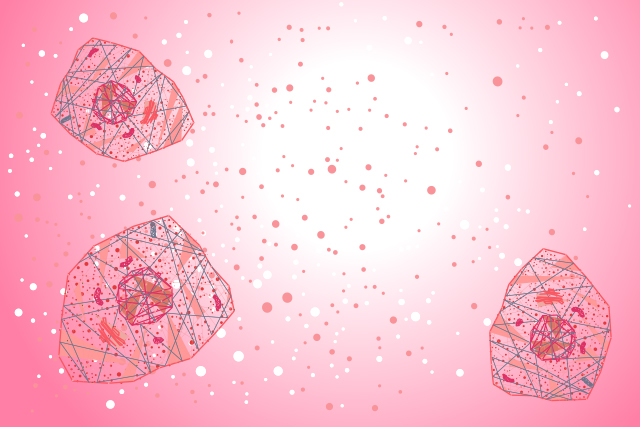 Several studies have already demonstrated a potential protective role for CBD in reducing cytokine storms, protecting pulmonary tissues, and regulating the body's inflammatory response in COVID-19 patients. A 2020 study showed that CBD alone inhibited around 75% of cytokines in tests on human blood cells, while CBD combined with terpenes—the compounds that give cannabis its signature aroma and flavor—inhibited nearly 90% of cytokine production. This is compared to a 30% inhibition observed from dexamethasone: a corticosteroid sometimes used as a treatment for severe cases of Covid-19.
Other studies have also observed the ability of CBD to suppress cytokine storms in animal models, further suggesting that CBD may serve as a novel therapeutic option to treat cytokine storms and ARDS in patients with or without COVID-19.
Can CBD Cure COVID-19?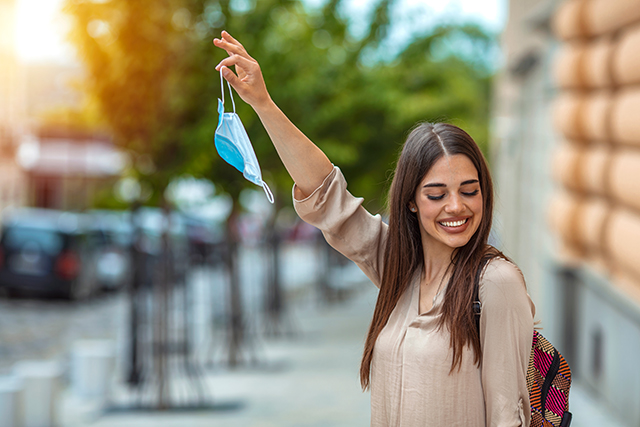 Although early studies continue to show that CBD can potentially help with some symptoms of COVID-19 and other respiratory syndromes, scientists and researchers advise that, for now, users and healthcare personnel should avoid the use of cannabis for COVID-19 treatment until further studies can validate and expand on our knowledge of CBD as a viable option.
Despite more research being needed to qualify CBD as a treatment for ARDS and cytokine storms in COVID-19 patients, these studies have further demonstrated its potential ability to relieve both chronic and acute inflammation, and as a treatment for numerous autoimmune disorders.
CBD is also legal nationwide, so you can now get CBD products shipped right to your door to gain these anti-inflammatory benefits. For those with existing autoimmune conditions, it's even more important to stay healthy and give your body every advantage in fighting off COVID-19.
CBD Products to Reduce Inflammation

Green Care Medical Full-Spectrum CBD Oil Active Formula
This higher dose, full-spectrum CBD oil can reduce pain and inflammation while simultaneously helping you settle into a relaxed and calm state of mind.

Bloom Farms CBD Sequoia Mint CBD Mini Vapor Pen
Convenient without sacrificing quality, Bloom Farms vape pens come loaded with 250mg of CBD that contains at least 60% cannabinoid content. They are an effective, portable option to address body aches and inflammation.
Are you looking to learn more about using medical cannabis or CBD as an alternative treatment for your condition or symptoms? Sign up with Heally today, and book an appointment with a licensed physician to learn more about your options.
---
Medical marijuana aka. cannabis should be used under the direction of a licensed healthcare provider. This site is intended for adults and legal medical marijuana patients and contains links to products we sell on our marketplace.
How does Heally work?
Creating an account is easy, free, and safe in our HIPAA compliant platform. Visit with a doctor from the comfort of your home or on the go using your cell phone or computer.  No appointment is necessary. If the physician thinks cannabis is right for your health and wellness goals, they will discuss treatment options and will grant you a downloadable certification document. Please note there's no charge if the doctor doesn't believe the video visit meets her or his standard of care. If you do not live in a medically legal state and would like access to CBD products, visit the CBD Marketplace. We ship CBD products nationwide without a doctor's recommendation. Questions? Contact us at support@getheally.com
Interested in using cannabis as an alternative treatment? Get your cannabis card with a licensed physician.