Since the US Farm Bill made CBD legal and cheaper to produce, the sale of pure, natural CBD products has skyrocketed and shows no signs of slowing down. CBD infused products are available online and in dispensaries, nationwide, to buy and try. Even if you have not yet tried the healing powers of CBD, you most likely know someone who has. New studies show 14% of Americans use CBD, and there is good reason for that. Informed people are looking for alternative, holistic methods to relieve their ailments, rather than resorting to pharmaceuticals. There are many hidden benefits of CBD; here are five everyday CBD products that will change your life for the better. 
CBD Sleep Oil
Pure, natural CBD products are known to promote great sleep, and this is one of our favorites: the Wander Sleep Oil. This high-powered oil combines sedative elements like Valerian Root, an ancient herbal sleep aid, with calming ingredients, like reishi mushroom extract, to settle the stomach and induce rest. It works best when ingested orally. 
Sleep plays a critical role in good health and well-being throughout your lifetime. However, one in four Americans develop insomnia each year; that's 25%! With this staggering number, it's no wonder so many people are searching for the right sleep aid. Luckily, we have pure, natural CBD products to help us out.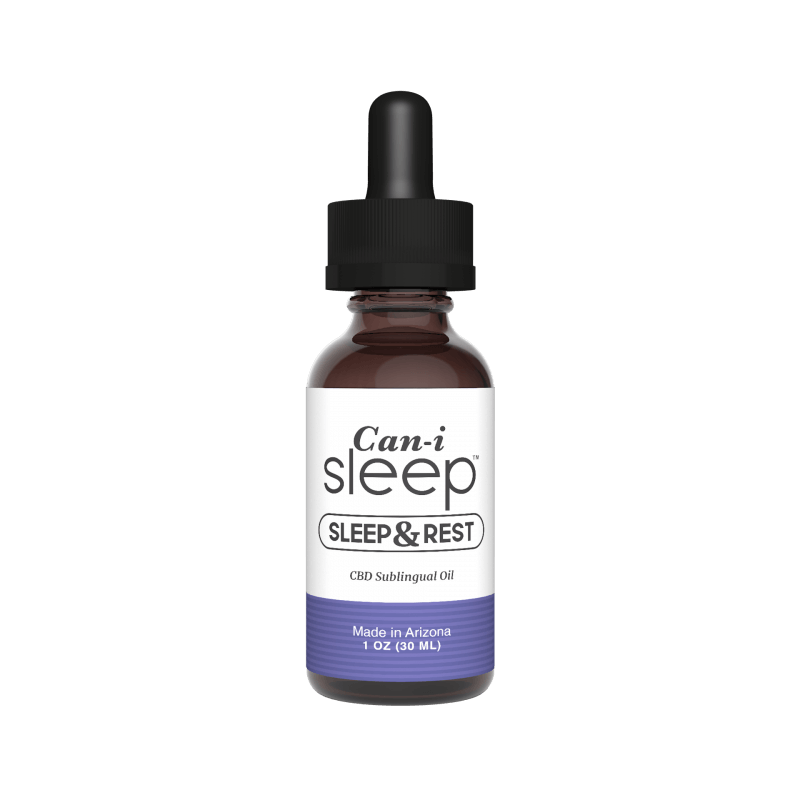 Sleep supports healthy brain function and heals the body for optimum physical health. Since the way you feel when you are awake greatly depends on the quality of your sleep, getting adequate shut-eye is vital to thrive. Integrating CBD infused products into your daily routine may help you get better sleep on a regular basis. 
For extra help sleeping, when you need it most, supplement your sleep oil with CaniBrands 'Can I Sleep' Sublingual Oil.
CBD Sublingual Oil For Focus & Energy
Pure, natural CBD products not only help us get to sleep, but they also help us wake up and stay energized throughout the day. For a boost of energy without the jitters, you'll love CaniBrands 'Can I Boost' Sublingual Oil. This all-natural, lab-tested sublingual oil is created with focus and energy in mind and contains needed vitamins. Hemp-derived CBD is combined with energy-enhancing nutraceuticals and caffeine to:
Deliver rapid energy & increase productivity

Enhance physical performance

Focus the mind for mental clarity
Starting the day is not always easy. Help get a jump on your mornings and wake up feeling refreshed with a powerful blend of all-natural ingredients that are sure to begin your day right. Pure, natural CBD products may even help strengthen your circadian rhythm, along with your body's natural sleep-wake cycle. Waking up every day bright-eyed and bushy-tailed is sure to change how you view the world, and your life, moving forward.
If you are looking for a CBD infused product to increase your concentration, without opiates or caffeine, try our Elite Hemp Products Single Dose Tincture. This will aid naturally in improving your quality of mind through our focus formula.
CBD Pain Relief Cream
Aches and pains are a part of life, but they don't have to take over your day-to-day living. Pure, natural CBD products are widely acknowledged as pain relievers and come in many forms, to be applied in many ways. If you find yourself uncomfortable or suffering from joint and muscle pain, just apply Elite Hemp Products CBD Cream on the affected area, and rub it in for relief. Repeat every six hours for continued comfort. 
Concerned about smelling like a hospital? Don't be. This CBD infused product is infused with sweet-scented essential oils to leave you smelling fresh. Keep this CBD infused product in your gym bag, car, or at the office for fast relief anywhere. Incorporating pure, natural CBD products into a healthy, vigorous, active lifestyle is sure to be a life-changer.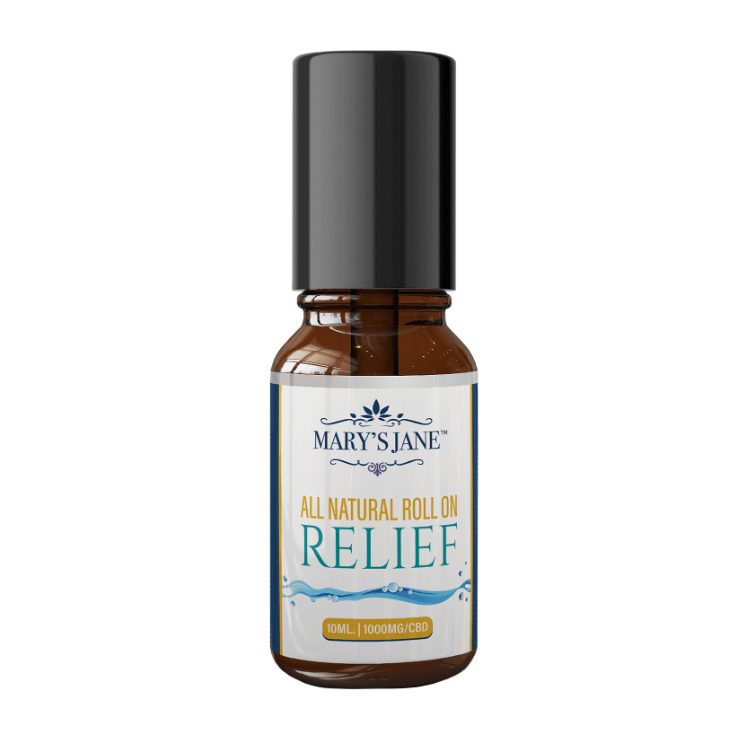 For extra-strength, targeted pain relief, make sure to try Mary's Jane All-Natural Pain Relief Roll-On. This powerful, and easy to apply, relief can be rolled-on:
hairlines–to aid with migraines

hands–to relieve arthritis

Concentrated spots–for muscle/joint pain
CBD For Clearer Skin
Many are unaware that CBD infused products are also effective at soothing breakouts. CBD is actually a powerful anti-inflammatory. Because acne is an inflammatory condition, pure, natural CBD products may help reduce the inflammation and skin irritation that accompany it. Clear skin can be a life-changing improvement to anyone. 
There have also been reports that CBD reduces oil production on the skin. Since oily skin and clogged pores cause acne, CBD may be able to tame your overactive oil glands, reducing acne overall.
If you suffer from acne, your life will never be the same after using Humble Flower Co Body + Face Oil. Help banish breakouts to the far corners of the earth with this aromatic, calming, healing, and fast-absorbing topical oil. This pure, natural CBD product is highly nourishing and moisturizing. It is packed with essential fatty acids, antioxidants, and vitamins that protect the skin, along with 200mg of full-spectrum hemp CBD.
Stress can be another trigger for acne. CBD is known to relieve stress and help people relax, resolving one of the key underlying causes of acne. 
For an added hydrating lift designed to relieve redness and puffiness, in the morning, try the Gold Q Ageless Face Cream firming serum.
CBD & Your Sex Life
Did you know that incorporating CBD infused products into your sex life can improve your libido? There are many underlying causes of a low-functioning libido. Luckily for us, new research points to pure, natural CBD products as a possible solution to boost your sex life. After all, whose life isn't better with a little more lovin' in it?
Finally, you can experience the world's first intimate massage oil made with broad-spectrum CBD and synergistic botanical & aromatic oils. Foria Wellness Awaken (Natural Arousal Lube) is a multi-aphrodisiac blend, formulated for women. It helps enhance physical sensation & pleasure while decreasing tension, discomfort, and dryness.
For a little extra sweetness, indulge yourself in the handcrafted KIVA 1:1 Ginger Dark Chocolate – 100mg bar. This treat offers just the right balance of CBD to THC to produce a calm, relaxing effect. This delicious chocolate bar mixed with ginger is sure to add some sugar and spice to your bedroom.
---
Medical marijuana aka. cannabis should be used under the direction of a licensed healthcare provider. This site is intended for adults and legal medical marijuana patients and contains links to products we sell on our marketplace.
How does Heally work?
Creating an account is easy, free, and safe in our HIPAA compliant platform. Visit with a doctor from the comfort of your home or on the go using your cell phone or computer.  No appointment is necessary. If the physician thinks cannabis is right for your health and wellness goals, they will discuss treatment options and will grant you a downloadable certification document. Heally's Telehealth platform currently serves California, Connecticut, Florida, Maryland, Massachusetts, New York, and Ohio with medical recommendations. Please note there's no charge if the doctor doesn't believe the video visit meets her or his standard of care.
Interested in using cannabis as an alternative treatment? Get your cannabis card with a licensed physician.