Cannabidiol (CBD) is a hemp-derived compound of the cannabis plant that contains therapeutic and medicinal properties. CBD oil is non-psychoactive and does not contain THC (which is toxic to pets). While CBD has been studied as a potential treatment option for a variety of conditions in humans, veterinary research into CBD for pets is still in its infancy. 
However, anecdotal evidence suggests it could have medicinal benefits for animals. How? Similar to humans, animals have endocannabinoid receptors throughout the body, and CBD interacts with these receptors to keep the body in a normal, healthy state. It's this endocannabinoid system that enables the active ingredients in hemp to relieve symptoms.
Fears, Stress, and Separation Anxiety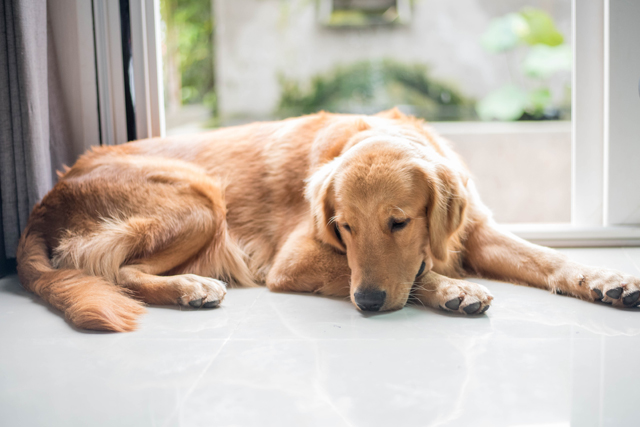 Anxiety in dogs often presents as frequent barking, chewing, urinating or defecating in the home, tremors, and aggression. If your pet suffers from stress, separation anxiety, or fears of storms, fireworks, or fire, they may benefit from CBD. 
CBD interacts with receptors in the brain that can keep stress levels at a normal level. Research suggests it does so by temporarily increasing serotonin levels. It could be a natural way to reduce your pet's anxieties without the use of prescription medications.
Pain and Inflammation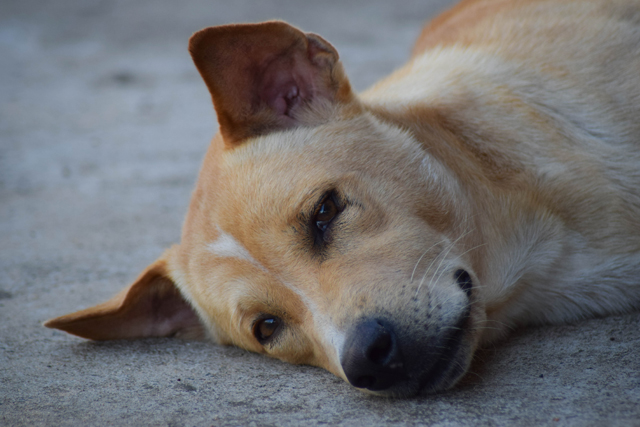 CBD is a natural anti-inflammatory, which makes it a potential treatment option to try if your pet suffers from pain. Many pet parents have claimed that their older dogs, particularly those with joint pain or arthritis, experience less pain once CBD is introduced into their routine.
Nausea
Using CBD may be able to help you increase your pet's appetite and keep them from feeling nauseated. Nausea may be a symptom of a medical condition or a side effect of a treatment or medication, such as chemotherapy. CBD can be especially helpful for those with elderly pets who tend to get sick and vomit regularly. CBD is known to help regulate the digestive system
Seizure
One of the top benefits of CBD is that it's a known anti-convulsant. It can help control seizures, tremors, spasms, and tics. If your pet has seizures, whether due to epilepsy or another medical condition, CBD may help reduce the frequency or severity of episodes.
How to Choose the Right CBD Oil for Your Pet
If you're interested in giving your pet CBD, it's important to note that not all CBD oil is created equal. It's a good idea to conduct research on the products and the company before you purchase. When it comes to CBD for pets, only choose high-quality products that have been verified as tested and reviewed. The best CBD oil for pets is full-spectrum CBD oil, which contains trace amounts of other beneficial cannabinoids to boost its therapeutic effects. Always ensure the THC content is less than 0.3% to help prevent toxicity.
It's important to note that any supplement carries a risk of reaction. Always discuss CBD oil and supplements with your pet's veterinarian before administering treatment
Top Recommended CBD Products for Pets
If medical cannabis isn't legal in your state or if MD is not a qualifying condition, consider finding pain relief through the use of CBD products. CBD is hemp-derived and non-psychoactive. While it contains many of the same medicinal properties as medical cannabis, it's legal nationwide and can be shipped to your door.

Each of these Edibite dog treats contains 1-1.5 mg of organic CBD oil. These dog treats are a tasty way to maintain your dog's best health.

This savory CBD oil contains 20.6 mg of CBD per ml, as well as meaty ingredients like cod liver oil and pork lard to help ensure your pets enjoy taking their medicine. This anti-inflammatory blend of ingredients can help bring relief from discomfort. 
Browse the Heally marketplace for more CBD products for your pets. 
Interested in using cannabis as an alternative treatment? Get your cannabis card with a licensed physician.