There is one resolution that should be at the top of your list, this year and every year – to take care of your health, above anything else. Here at Heally, we believe in treating the cause of a problem – not just the symptoms. Luckily, there are many holistic ways to improve both physical and mental health.
With that being said putting your health first can seem like a big task, especially if you don't know where to start. With 2019 coming to an end, and the new year just around the corner, we share our top health and wellness resolutions that should be on everyone's list.
Physical New Year Health Resolutions
When it comes to improving your health, making a physical health resolution is a great place to start. When setting any goal, it's a good idea to start with one main resolution. Only add more later once your new resolution becomes a habit. This helps you work towards building sustainability, and not getting discouraged by trying to make too many changes at once.
If you've said "this is the year I get in shape," or "I'm going to eat a healthier diet" in the past, only to see your plan go nowhere, it's time to change your approach. Pick one manageable resolution and see it through. 
Here are some of our top physical health resolutions for 2020:
Sit less and move more

– Living a sedentary lifestyle can hurt

 your overall health

. Try doing a few squats in between meetings, taking a walk during your lunch break, or using the stairs instead of the elevator.
Eat healthily, but avoid overly-strict diets

– Extremely strict diets are difficult to stick to and often fail. Make small healthy-eating changes like including a vegetable at every meal or give

intuitive eating

a try.
Get more sleep

– Lack of sleep makes it difficult to function, but it also increases the risk of developing serious diseases. Use

these tips

to clean up your sleep hygiene.
Rather than just focusing on the end goal, consider focusing on what lifestyle changes you need to make over the year. Even if you slip up or make mistakes, you'll have better habits to build off of next year.
Mental New Year Health Resolutions
Both physical and mental health is essential to overall wellness, and they overlap in many ways. Exercise can help you overcome seasonal depression for example, and reducing stress will help you reduce inflammation. But it's still important to take time over the year to care for your mental health specifically. 
If you've never tried a mental health resolution before, you might want to try something simple, such as doing a brief meditation. If you've been suffering from a mental health issue such as chronic depression or anxiety, consider seeing a therapist this year. Or look into joining a support group where you can connect with others suffering from the same condition. Even one hour of mental health support every week or two could make a huge difference over the next year.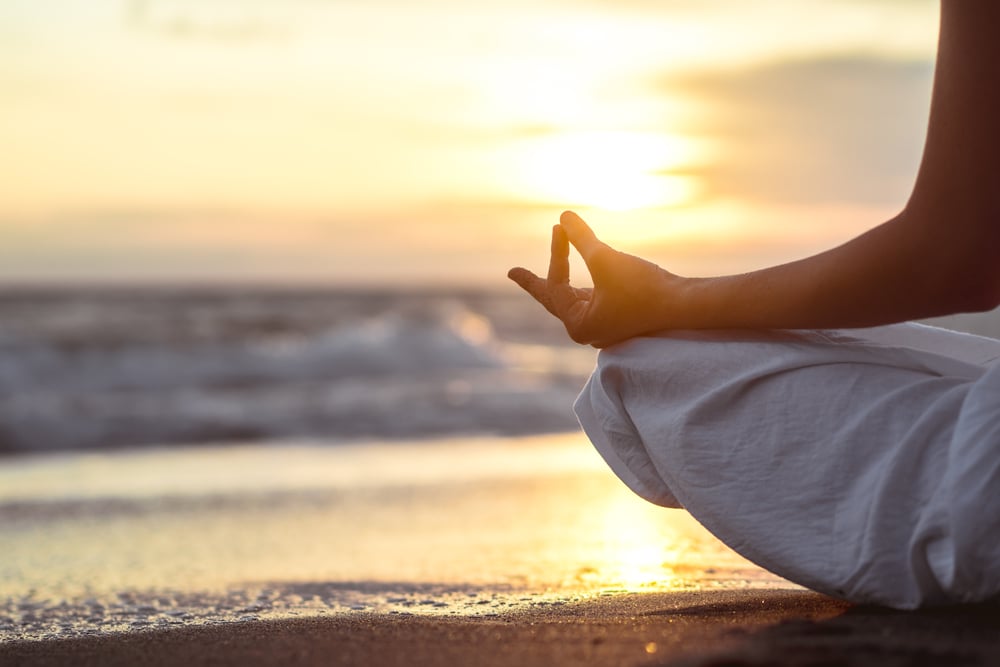 Get Involved with a Community Resolution
Getting involved in your community makes a difference — both for your community and yourself. According to the Mayo Clinic, volunteering decreases depression rates, helps give your life a sense of purpose, combats stress, and may even increase your lifespan. In other words, helping others is one of the best ways to help yourself. 
For this New Year's Resolution, it's time to find a way you can become more involved in your local community. You might volunteer at a homeless shelter, support veterans suffering from PTSD, get involved in a community outreach group, or work for a cause or politician you believe in.
Try a Free Resolution to Improve Happiness
Improving your life should be a joyous activity, not a somber chore. This type of new yeara health resolution — what we call Free Resolutions — puts a little magic back into self-`transformation with a low-stress, uplifting goal. A good Free Resolution should be: of no practical value, enjoyable and engaging, but not difficult to accomplish.
That could mean different things to different people. It could involve anything from learning a new instrument, scheduling spa days, or trying a new skincare regimen. Try something new and learn what makes you feel your best. As long as it's something enjoyable and low stress for you, it could make a great free resolution.
Have a Happy and Healthy New Year!
The New Year is a great time for recentering yourself and focusing on what's most important in your life. Whether your resolutions focus on big goals or small incremental changes, we hope you find success in the health resolutions you have planned for the coming new year! 
CBD is a great new way to start next year right. From stress and anxiety to digestive problems, nausea, arthritis, and chronic pain, it can help you conquer your symptoms and face your health challenges.
Here are some of our favorite CBD products of 2019 to help you have a happier and healthier 2020: 
Mary's Jane All-Natural Pain Relief Roll-On
If you're dealing with chronic pain, this product is a great way to start your new year. Just roll the powerful CBD balm over where it hurts, to help headaches, arthritis, muscle pain, and sore joints. 
PLUS CBD Gummies: Sleep
Sleep better in 2020 with these tasty CBD and melatonin gummies. Flavored with chamomile and blackberries, these gummies contain the perfect combination of CBD and melatonin to help you sleep better, naturally. 
Elixinol Hemp Protein Powder
If your New Year's resolution involves changes to your diet, hemp powder is a great place to start. Packed full of plant protein, amino acids, and fiber, this protein powder is a great (and vegan-friendly!) way to energize your foods and start healthier eating habits.
Papa & Barkley 1:1 THC-a:CBD Tincture
Enjoy the therapeutic effects of THC and CBD, without the psychoactivity! This tincture has a 1:1 blend of CBD and THC — the non-psychoactive precursor to THC. Because THCa only turns into THC when heated, this product will provide relief from pain, headaches, anxiety, and other issues, without any mind-altering effects. 
Resolve to stop dealing with leaky, unreliable extracts this year. The Pax Era works effortlessly with Pax Pods, making it easier than ever to enjoy your favorite extracts and concentrates. 
KIVA 1:1 Espresso Dark Chocolate Bar – 100mg
A delicious, therapeutic blend of CBD and THC, this espresso dark chocolate bar makes a perfect treat for the new year. Made with CBD-rich cannabis grown in California, the bar provides a mellow, balanced cannabis experience. Available only to California residents.
XJ-13 Flower
This euphoric strain is the perfect cannabis for the New Year, combining euphoria and therapeutic benefits with a clear-headed buzz. Whether you're reflecting on the last year, planning your resolutions, or just enjoying a party with friends, this strain is ideal. Available only to California residents.
---
Medical marijuana aka cannabis should be used under the direction of a licensed healthcare provider. This site is intended for adults and legal medical marijuana patients. This site contains links to products we sell on our marketplace.
How does Heally work?
Creating an account is easy, free, and safe in our HIPAA compliant platform. Visit with a doctor from the comfort of your home or on the go using your cell phone or computer.  No appointment is necessary. If the physician thinks cannabis is right for your health and wellness goals, they will discuss treatment options and will grant you a downloadable certification document. Heally's Telehealth platform currently serves California, Connecticut, Florida, Maryland, Massachusetts, New York, and Ohio with medical recommendations. Please note there's no charge if the doctor doesn't believe the video visit meets her or his standard of care. If you do not live in a medically legal state and would like access to CBD products, visit the CBD Marketplace. We ship CBD products nationwide without a doctor's recommendation. Questions? Contact us at support@getheally.com
Interested in using cannabis as an alternative treatment? Get your cannabis card with a licensed physician.