It's hard to believe that CBD was nearly impossible to obtain just a few years ago if you didn't live in a state with legal cannabis. Hemp was classified as a Schedule I Substance alongside drugs like heroin until 2018 when the 2018 Farm Bill removed it from the list of controlled substances (where cannabis remains today). Here's everything you need to know about whether taking CBD will lead to a positive drug test. 
Now, hemp-derived CBD products are legally available online, and you've almost certainly seen signs around your city for entire shops dedicated to hemp-derived CBD products. 
CBD is quickly becoming mainstream and is being utilized in households across the world, everywhere from gummies for sleep to topicals for inflammation to tinctures for digestive distress. 
For that reason, it's natural to wonder if CBD shows up on a drug test. Do drug screenings even look for CBD? 
Testing Positive On a Drug Test After CBD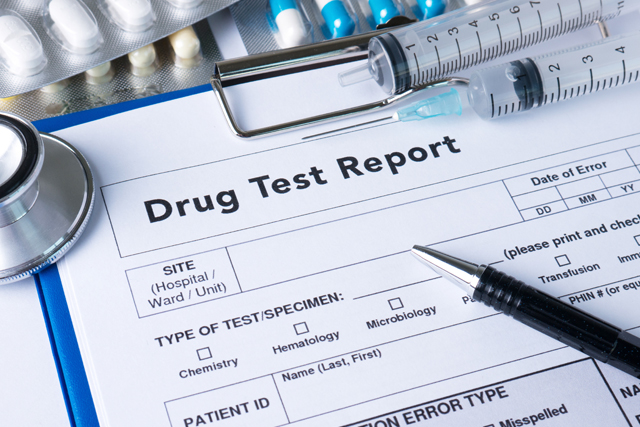 Firstly, it is important to know that drug screenings look for THC, not CBD. Hemp-derived CBD has a THC content of 0.3% or less, so you should not test positive for THC on a drug screening. 
However, because some hemp-derived CBD products contain trace amounts of THC, there's a very small chance you will test positive.
Hemp-derived CBD doesn't cause a psychotropic effect, which is one of the primary reasons for its popularity. Young children under the care of a physician, teenagers, and people who are sensitive to THC often turn to hemp-derived CBD instead of cannabis.
This is because hemp-derived CBD is required to have THC levels of 0.3% or less THC under federal law. Anything over this limit is destroyed, unable to be used for commercial (or any) reason. For comparison, cannabis flower purchased from the dispensary usually contains anywhere from 19-26% THC, so less than 0.3% is a drop in the bucket compared to cannabis. 
It's very unlikely you will test positive for THC after consuming hemp-derived CBD only, and not something you should be concerned about unless you're taking large doses every day over a long period. 
However, if you're worried, abstaining from your hemp-derived CBD products for 7-10 days could help. 
THC-Free CBD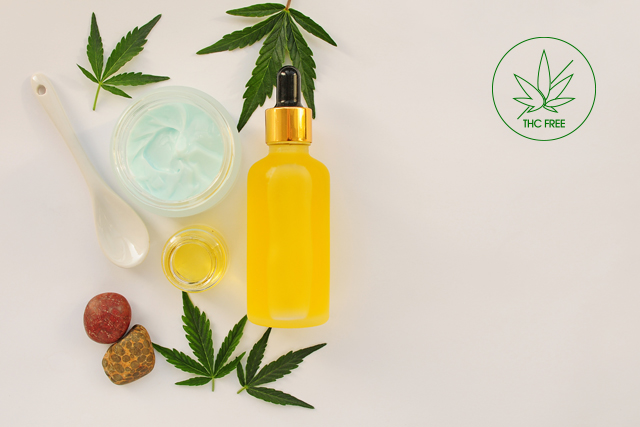 There are a few different types of hemp-derived CBD products, typically categorized as CBD isolate, broad-spectrum CBD, or full-spectrum CBD. If you choose a THC-free product, there is no chance you'll test positive for THC. 
CBD isolate contains just CBD. The remaining cannabinoids, terpenes, and flavonoids are removed. There is no THC, but there aren't additional cannabinoids or healthful compounds, either. 
Broad-spectrum CBD contains additional cannabinoids alongside CBD, and terpenes and flavonoids, too – but you won't find any THC. Broad-spectrum CBD products are the perfect choice for people who want all the powerful benefits of hemp without the THC.
Finally, full-spectrum CBD products contain the entire panel of cannabinoids, flavonoids, terpenes, and everything in between. Full-spectrum CBD products contain less than 0.3% THC under federal law and do not cause a psychotropic effect, but might trigger a positive drug screening in large amounts.
Some consumers like switching to a CBD isolate or broad-spectrum CBD product in the weeks leading up to their drug screening, just to be safe. 
Still Have Questions?
Heally's integrative physicians can answer any questions you have about taking a drug test while using CBD. They can also help you find the right CBD product and dose to start with. 
Our holistic physicians are located across the United States and can serve you in person or online. 
To speak with a physician, fill out our contact form. We'll be in touch with you soon!
Interested in using Homeopathy as an alternative treatment? Talk to a licensed homeopath today.