Every year the holiday season seems to come careening into our daily routines as if out of nowhere. One day spooky ghosts and goblins are knocking at your door for tricks and treats, and the next, you're arranging travel plans, shopping lists, and working out how dinner for 32 people will fit into your fridge. Although the holidays are a time for celebration and fun, it can also come packed with stress and the reminder that chronic pain doesn't go on vacation. Thankfully, there is a convenient way to combat this with telehealth for mental health, where you can find natural resources with a holistic doctor to assist.
For some, cannabis products with THC (the psychoactive cannabinoid) can be helpful, but it's not for everyone. Thankfully, CBD is a safe, non-psychoactive, effective option for holiday stress. It comes jam-packed with benefits you may not be aware of, especially during a stressful time – like Thanksgiving or Christmas. This natural supplement for stress relief can mean the difference between chaos and enjoying the holiday.
---
1.Reduces Anxiety and Stress
Stress can be a helpful tool in "fight or flight" situations, but modern-day stressors (like a caravan of in-laws) can max out our adrenals. In several studies, CBD has been shown to reduce anxiety and stress in both humans and animals. One study by the University of São Paulo found that CBD's effects on activity in the limbic and paralimbic brain areas reduce subjective anxiety. CBD can also boost signaling through serotonin receptors, which help reduce holiday stress and anxiety and boost your mood. Imagine your family's amazement when you're calm and collected, pulling the burnt turkey out of the oven.

Choosing CBD For Acute Holiday Stress and Anxiety
Dealing with holiday stress, you can access telehealth for mental health so you can get assistance finding a reliable CBD product with a dose that's easy to adjust. When you talk to a doctor, they can help you find the product or products that are right for you. As a general rule, it's essential to use a CBD product that quickly absorbs into the blood — specifically if you're dealing with anxiety attacks or other acute stress symptoms that come on suddenly.
The quickest route to absorb CBD is through inhalation — for example, using a vaporizer pen. Inhaled CBD can take effect within 10 minutes. Inhaled CBD also has high bioavailability, meaning that it enters your bloodstream more efficiently than with other methods. The downside is that each puff only contains about 1-2 mg of CBD, so it may take a fair bit of puffing to deal with an anxiety attack — something that you may not feel comfortable doing with family around. Additionally, dosing is not as precise as with other methods, but you can always consult a holistic doctor about this and anything else related to mental health through a telehealth platform.
For many people, tinctures may be a better solution. You can adjust the dose precisely, and take as much as you need quickly and discreetly. Additionally, when absorbed sublingually (under the tongue), it has quick absorption and high bioavailability. You should feel the effects within 20 minutes.

As any telehealth mental health physician can tell you, this tincture is outstanding for dealing with anxiety. The product is powerful, affordable, and made without harmful chemicals or solvents. It's also well-standardized, making it easy to take the right amount once you know your dose.

Lavender is another excellent tool for stress. The vaporizer provides high-quality CBD extract with lavender essential oil for a soothing puff of tranquility throughout the holiday season. Select is also known for its high-quality hardware, so your vape pen shouldn't fail or leak when you need it the most, making it a phenomenal natural supplement for stress relief.
2. Weight loss
It's no secret that most people tend to overeat during the holidays. Although CBD can't keep you from reaching for your third *ahem… fourth* cookie, it can help your body convert fat and regulate insulin levels. In a study by H. J. Parray and J. W. Yun, their research demonstrated that CBD benefits weight loss by assisting the body with converting white fat into weight-reducing brown fat, promoting no atherogenesis, insulin production and sugar metabolism. This statement is a fancy way of saying that long-term CBD use can help shrink that waistline – don't use it as an excuse to binge.
While research is ongoing, there's evidence that some of the terpenes in cannabis may help control appetite. One promising ingredient is Tetrahydrocannabivarin, more commonly referred to as THCV. THCV works in the body's endocannabinoid system, reducing the feeling of reward you get from eating. High THCV strains are less likely to cause the "munchies." THCV also helps suppress appetite more generally and may be particularly useful for people with diabetes. CBD itself appears to help reduce hunger, although its mechanism is not entirely understood. Depending on your individual needs, a telehealth mental health doctor may recommend THCV, CBD, or another natural supplement for stress relief to help you overcome the tendency toward holiday weight gain.
However, the CBD's most potent effect on appetite is its ability to reduce factors that contribute to unhealthy eating, rather than its direct impact on the appetite. CBD can help ease anxiety, lower insulin resistance, and alleviate a range of digestive complaints. Find out more by asking a licensed integrative physician through Heally's telehealth platform for mental health and other conditions.
Choosing a CBD Product for Healthy Eating
It would be great to buy a product combining CBD and THCV, to help you avoid that holiday overindulgence. Unfortunately, depending on your state, you can't. The legal status of THCV is somewhat murky. As a psychoactive compound closely related to the primary psychoactive ingredient in cannabis (THC), it's generally assumed to be limited by the same rules as THC.
If you live in a state where cannabis is legal, you may want to try a type of strain high in THCV. Durban Poison is a classic high THCV strain, known for its uplifting effects and a clear-headed high that's perfect for the holiday season. It's also available as Select Durban Poison Elite cartridges, made from the same strain, but with the convenience of a vaporizer pen.
Alternately, you may benefit from a full-spectrum CBD product, combining CBD with the full range of terpenes to help control cravings and blood sugar. Pebble Full Spectrum Hemp CBD Softgels is an outstanding choice for controlling diet and digestive health over the holidays. The pills contain highly concentrated full-spectrum CBD oil, with peppermint and ginger to increase bioavailability — two herbs that are also well-known for their ability to soothe stomach upset and aid digestion. You can inquire about this and other natural supplements for stress relief and healthy eating when consulting a telehealth mental health physician.
3. Acts as an Anti-Inflammatory
The endocannabinoid system (or ECS) plays a crucial role in regulating our physiology, mood, and overall health. Cannabinoids are like missing puzzle pieces to this system – you may be able to tell by the matching names. One study published in the U.S. National Library of Medicine suggests "CBD… and its modified derivatives significantly suppress chronic inflammatory and neuropathic pain without causing apparent analgesic tolerance in rodents." With as many as 1.6 million Americans suffering from Inflammatory Bowel Disease alone, CBD's anti-inflammatory properties are in high demand – especially during the holiday season when our inflammatory response is high.
This bodily reaction appears to result in part from the ability of cannabinoids to regulate the immune system. Inflammation is a regular and even necessary part of how your body fights injuries and infections, and protects you from further damage — it's why wounds get swollen and hot to the touch, and sore joints get stiff. But excessive and chronic inflammation can damage the body, causing or contributing to a wide range of severe health conditions, from arthritis to inflammatory bowel diseases.
CBD and other cannabinoids can decrease immune response throughout the body, while also reducing the pain associated with chronic inflammation. This outcome can be a big help for people who suffer from inflammatory diseases, relieving discomfort, and lessening disability so you can focus on enjoying spending time with your loved ones. Using natural supplements for stress relief to reduce the effects of inflammation during holiday events can help boost your mental health, in combination with any other treatments recommended by your telehealth medical practitioner.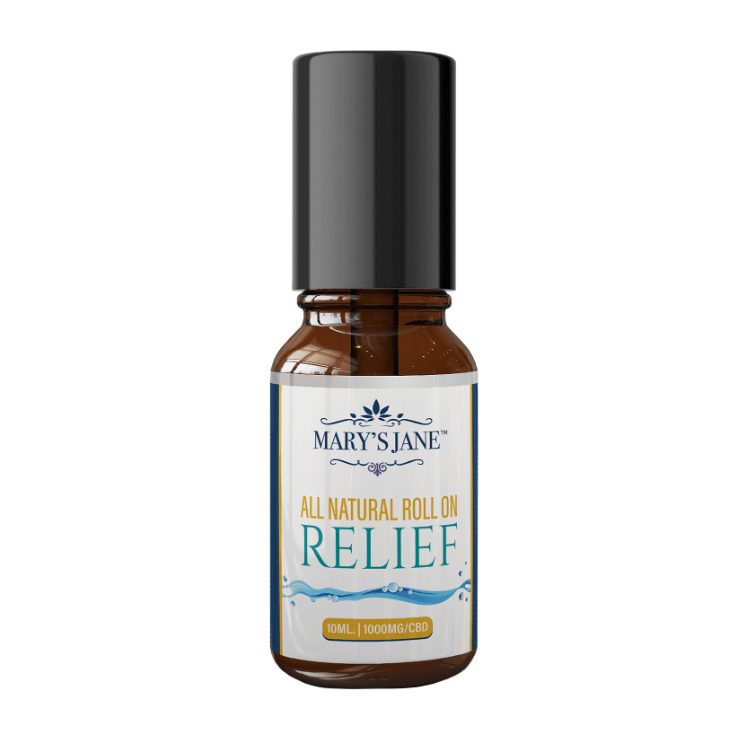 CBD Products for Inflammation
The type of CBD product you should use will depend on the kind of inflammation you have. Suppose you're dealing with a minor injury, such as a sore shoulder or an achy back. In that case, you may want to try a topical CBD treatment, such as Mary's Jane All-Natural Pain Relief Roll-On. This powerful treatment is easy to apply for local pain, from joint aches to headaches —roll it on where it hurts.
Inflammatory diseases are more complex and may require a combination of diet and lifestyle changes, medication, and supplements to treat effectively. While CBD can help reduce inflammation, it's essential to talk to your doctor before adding it to your regimen. You can also get in touch with an online holistic doctor through telehealth to discuss mental health and other health challenges.
For chronic inflammation, you'll get the best result from regularly taking CBD internally. Elixinol Extra-Strength CBD Capsules are a great natural supplement for inflammation and stress relief, offering a high dose of CBD (45 mg per capsule) in a broad spectrum extract, enabling you to benefit from other anti-inflammatory cannabinoids. They're also 100% organic, and extracted without harmful chemicals or solvents, and tested by third-party labs to ensure consistency and quality.
4. Pain Relief
As we all know, pain doesn't take breaks for us to enjoy festivities. With the rise in opioid deaths, many people are looking for a safer option for pain management. Thankfully, one of the unique benefits of CBD is its analgesic effects. The Journal of Experimental Medicine published findings that CBD significantly reduces inflammation in mice and rats. It's believed that CBD interacts with receptors in the brain and the immune system to alleviate pain and reduce inflammation. If it's appropriate for your condition, including its impact on your mental health, a telehealth doctor may recommend CBD as a treatment option for pain.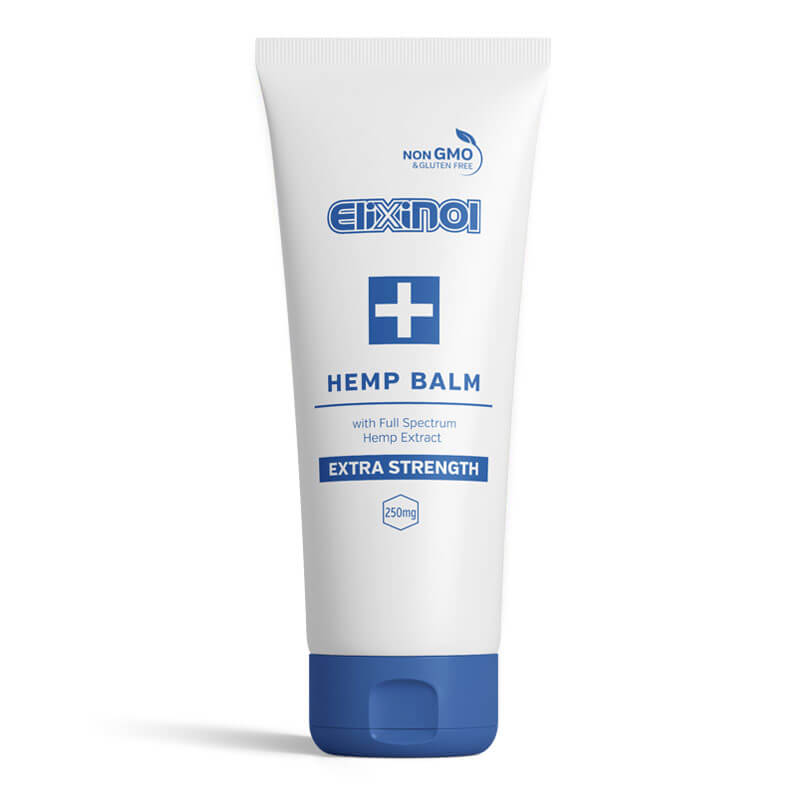 CBD for Pain Relief
Pain is often associated with inflammation, which also leads to stress on the body. Many CBD products that are good for inflammation are equally useful for pain. For localized pain, a topical product can be very beneficial. Elixinol Extra Strength CBD Hemp Balm is a great natural supplement for pain as well as stress relief, especially for sore shoulders and backs, whether they come from exercise or rushing around to get the house ready for the holidays.
Internally taking CBD can also help with many forms of pain, including nerve pain, headaches and migraines, and inflammatory pain. Try a high-quality CBD tincture such as Wander CBD Oil, or any other CBD oils and capsules we've mentioned in this article.
5. Controlling IBS Symptoms
We all know the holidays come with waves of cold and flu outbreaks, home-made dishes, and abundant opportunities for germ-swapping. For those who have a weakened immune system or have digestive problems, this can mean pain, bloating, inflammation, and irregular bowel movements. When CBD activates CB1 receptors, the body undergoes a process that allows for "gastroprotection, reduction of gastric and intestinal motility and reduction of the intestinal secretion," according to Crescolabs. This result can free an IBS-sufferer from the prison that is their condition. Regardless of whether you suffer from IBS, our digestive systems could use a little help, especially around the holidays.
CBD Products to Alleviate IBS
One of our favorite products for treating IBS symptoms is Select CBD Peppermint Tincture. This product combines high-quality CBD extract with several other ingredients traditionally used to relieve IBS. These include essential oils of peppermint, ashwagandha, and Rhodiola. As a tincture, it's fast-acting and easy to moderate your dose to treat flare-ups.
Whether you celebrate the holidays alone, with family, traveling, or partying, the holidays should be a time where you feel good from head to toe. For more information on the many natural CBD products and supplements for stress relief available, reach out to our doctors for telehealth mental health solutions to help bring you one step closer to a healthier, balanced, stress-free(ish) holiday!
Related Blog:
https://getheally.com/patients/news/news/best-holiday-cbd-gifts
Original Author: Bri Smith
Medical marijuana, aka cannabis, should be used under the direction of a licensed healthcare provider. This site is intended for adults and legal, medical marijuana patients and contains links to products we sell on our marketplace.
How does Heally work?
Creating an account is easy, free, and safe in our HIPAA compliant platform. Visit with a doctor from the comfort of your home or on the go using your cell phone or computer.  No appointment is necessary. If the physician thinks cannabis is right for your health and wellness goals, they will discuss treatment options and will grant you a downloadable certification document. Heally's Telehealth platform currently serves California, Connecticut, Florida, Maryland, Massachusetts, New York, and Ohio with medical recommendations. Please note there's no charge if the doctor doesn't believe the video visit meets her or his standard of care.
Interested in using cannabis as an alternative treatment? Get your cannabis card with a licensed physician.