According to a recent study, "ultra-processed food" accounts for over 57% of the energy in our diets and contributes to about 90% of the sugars we eat. Although most people understand that eating processed food is "bad" in some way, many don't understand how it affects our health. Here's what processed foods are, and how they cause weight gain.

What is Processed Food?
Technically, processed food is any kind of food that has been modified from its original form. That includes lots of healthy dietary mainstays, from tofu to yogurt to a loaf of whole-grain bread. However, these foods are split into three groups:
Minimally-processed food:

Foods that have been dried, hulled, rolled, or altered in some other basic way but have not had salt, sugar, fat, or other ingredients added to them.
Ordinary processed food:

Food that has fat, salt, sugar, and/or other ingredients added to it, but

could be made by traditional methods

.

This includes foods like bread, yogurt, pickled vegetables, and tofu. Many (although not all) of these foods are healthy.
Ultra-processed food:

This food has been processed in a complex way, creating something that's more like a mass-manufactured product than a traditional "food". Chips, sugary drinks, breakfast cereals, French fries, and chicken nuggets fit in this category. 
When people talk about the health effects of "processed food," they usually mean ultra-processed food. It is the type that leads to weight gain and other health issues.
Calorie Density
Calorie density refers to the number of calories you eat before you feel full. With vegetables that contain a lot of water and fiber, you can eat a big filling meal without consuming all that many calories. However, if you're sitting down to a bacon cheeseburger and fries, you'll eat more calories before you feel full. Processed foods tend to contain a lot of energy (calories), in the form of fats, sugar, and refined carbohydrates. More calories mean more excess energy for your body to store as body fat — i.e. added weight.
Minimally-Processed Food Makes You Eat Slower
Eating less processed food is better for your weight even when you control the number of calories available.
In a National Institute of Health Study, a group of 20 adults was divided into two groups. Both were given three meals and snacks every day for two weeks. Both groups were given the same amount of calories, but one was provided minimally processed food, while another was fed ultra-processed food. 
Not only were the two diets identical in calorie content — they were given the same amount of fat, carbohydrates, and sugars as well. 
While the unprocessed food group lost about 2 pounds, the ultra-processed group gained 2 pounds during the study. The reason was that the people on the unprocessed diets left more on their plates, consuming an average of 500 calories less per day than the processed group. This was likely due in part to the fact that they ate slower, giving them time to feel full before they consumed too many calories.
One of the main takeaways from the study is that ultra-processed foods are "difficult to restrict," meaning that it is very easy to overeat. When it comes to sticking to a healthy diet and avoiding unwanted weight gain, it is best to stick to minimally-processed, real foods. Additionally, here's a good read for you if you want to stop overeating, but don't like to waste food.
One last thing, Less-processed foods are still better for you than ultra-processed foods even if you eat the same amount of calories. The health benefits of a proper nutrient-rich diet are immense!
Products to Help You Lose Weight
Avoiding heavily processed food is a great step toward maintaining a healthy weight. Here are some products to help you along your journey.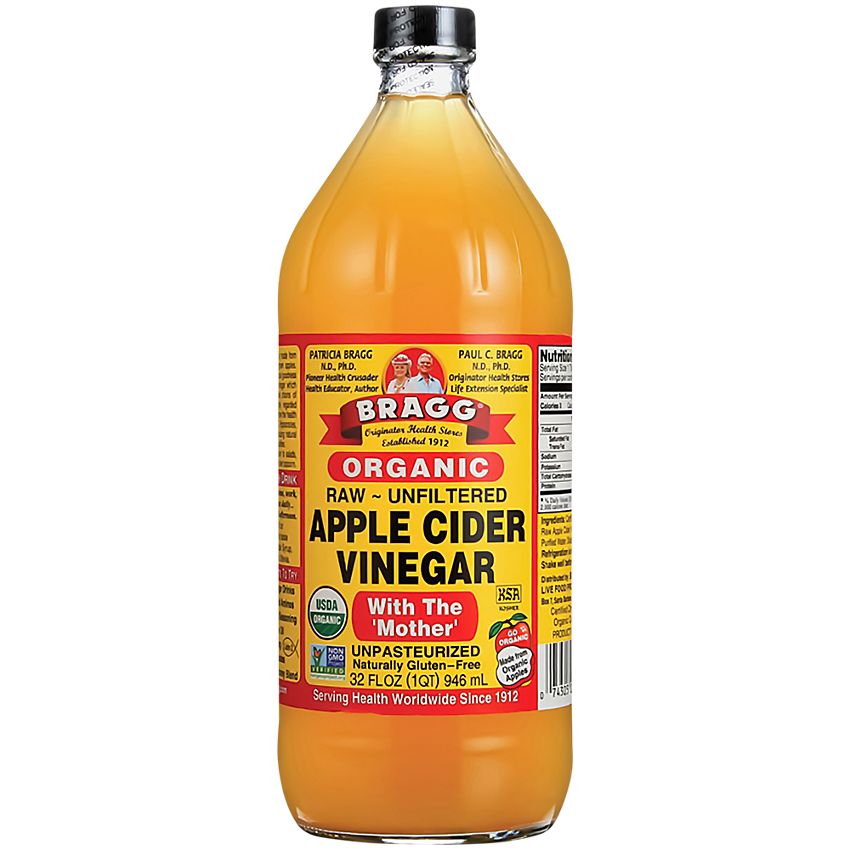 Bragg Organic Raw Apple Cider Vinegar
Apple cider vinegar helps control blood sugar, suppress appetite, and aid digestion — all factors that can help you control weight. Bragg's raw, organic apple cider vinegar is the purest, most nourishing, and least processed ACV we've tried. It's a great aid for weight management.
Elixinol Hemp Seeds
Supercharge your diet, with nourishing hemp seeds. These organic hemp seeds are mechanically separated in a heat-free process that preserves the nutritional benefits of hemp.
Elixinol Hemp Protein Powder
Looking for a way to add healthy plant protein, essential fatty acids, and nutrients to your diet? Elixinol Protein Powder provides a great boost from the same high-quality, organic hemp seeds used in other Elixinol products. Add it to your shakes, yogurt snacks, and natural cereal.
Papa & Barkley CBD Hemp Drops
This powerful CBD tincture will help you manage your carb cravings without the psychoactive effects or "munchies" associated with THC. All-natural, and backed by our 100% happiness guarantee.
Related Reading
https://getheally.com/patients/news/news/intuitive-eating
---
Medical marijuana aka. cannabis should be used under the direction of a licensed healthcare provider. This site is intended for adults and legal medical marijuana patients and contains links to products we sell on our marketplace.
How does Heally work?
Creating an account is easy, free, and safe in our HIPAA compliant platform. Visit with a doctor from the comfort of your home or on the go using your cell phone or computer.  No appointment is necessary. If the physician thinks cannabis is right for your health and wellness goals, they will discuss treatment options and will grant you a downloadable certification document. Heally's Telehealth platform currently serves California, Connecticut, Florida, Maryland, Massachusetts, New York, and Ohio with medical recommendations. Please note there's no charge if the doctor doesn't believe the video visit meets her or his standard of care. If you do not live in a medically legal state and would like access to CBD products, visit the CBD Marketplace. We ship CBD products nationwide without a doctor's recommendation. Questions? Contact us at support@getheally.com
Interested in using cannabis as an alternative treatment? Get your cannabis card with a licensed physician.