How to Get Texas Medical Marijuana Card
1. Find out If You Qualify
In order to qualify for medical cannabis in Texas, you'll need to be a permanent resident with proof of residency. There are no age limits, but you may require a legal guardian if you're under the age of 18. You'll also need to have been diagnosed with one or more of the qualifying conditions outlined by the Texas Department of Safety, which are listed below.
Amyotrophic Lateral Sclerosis (ALS)

Autism

Cancer (Terminal)

Epilepsy

Multiple Sclerosis (MS)

Parkinson's Disease

Seizure Disorder

Spasticity
While severe epilepsy used to be the only qualifying condition for medical cannabis in Texas, the list was expanded in 2019 to allow more patients to treat their qualifying conditions with low-THC cannabis oil.
2. Get a Doctor's Prescription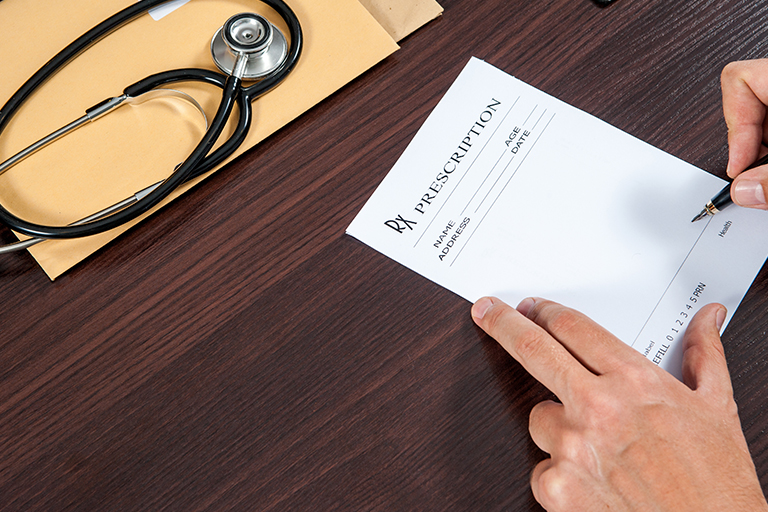 Once you've determined whether you might qualify for a Texas Medical Marijuana card, the next step is to be evaluated by a qualified doctor. Unfortunately, this isn't as easy as it might seem. Physicians must be registered with the Compassionate Use Registry of Texas (CURT) and have the specialty to prescribe medical cannabis for your qualifying condition.
Further, the Texas Compassionate Use Act states that medical cannabis must be "prescribed" rather than "recommended." This wording is significant because the federal government states that it's illegal to prescribe Schedule I narcotics, such as cannabis, even though the state allows it. Many doctors in Texas are hesitant to join the registry and prescribe medical cannabis for this reason. Due to these regulatory burdens, there are not many registered doctors who can prescribe medical cannabis in Texas.
Fortunately, you can book an appointment with a medical cannabis doctor in Texas quickly and easily using Heally. We'll connect you with an appropriate physician for your needs.
Once you've found a qualified physician, you'll be evaluated. The doctor will determine whether you would benefit from low-THC medical cannabis and that those medical benefits outweigh the risks. If the doctor agrees to provide a prescription, they will register you with CURT, provide recommendations for dosages, how those dosages should be administered, and how much medical cannabis is required for your needs. 
Because you will be registered with CURT, you do not need to apply online for a medical ID card and you do not need a written certification. The dispensary will be able to validate your prescription using the registry. In fact, Texas does not provide medical ID cards at all. 
There is no fee to join the Compassionate Use Registry. 
3. Purchase Medical Cannabis
Thanks to the expansion of the list of qualifying conditions, Texas is seeing increased demand for medical cannabis. However, there are still only three delivery-only dispensaries in the state that are licensed to grow and cultivate cannabis. You can choose any of these three dispensaries to have your prescription filled. 
There are also restrictions on the type and potency of cannabis you can purchase in Texas. Currently, Texas only allows patients to receive low-THC cannabis oil. This cannabis must have no more than 0.5% THC and no less than 10% cannabidiol (CBD). You cannot buy any form of cannabis flower or edibles in the state, and you cannot smoke it or grow it yourself.
The prices for medical cannabis are set by the licensed dispensaries and are based on the market.