Medical marijuana is legal in the state of Texas. However, the state does not have a full medical marijuana program. Instead, Texas enacted the Compassionate Use Act. Learn more about how to get a Texas medical marijuana card so that you can obtain cannabis in Texas.
Unlike some other states like Colorado and California, Texas medical cannabis laws are rigid, and the application process is filled with regulatory burdens. Further, patients who qualify for marijuana can only receive low-THC medical cannabis. While still limited, the state's Compassionate Use Act has come a long way since its inception and was expanded in 2019. If you're interested in a Texas Medical Card for marijuana, read this guide to determine what steps you need to take to register. You can also connect online with a Texas certified Physician here.
Texas Medical Marijuana Card Quick Guide
There are three steps to getting medical cannabis in Texas:
Find Out If You Qualify: You will need to meet basic requirements and have a qualifying medical condition to get medical cannabis in Texas.
Get a Doctor's Prescription: A physician's prescription is required for medical cannabis; Texas medical cards for cannabis are not provided. While it can be challenging to find a qualified doctor on your own, Heally makes it easy to connect with a certified physician in Texas, saving you time and effort in the process.
Purchase Medical Cannabis: There are restrictions on the type of medical cannabis you can purchase, the level of THC available, and the number of dispensaries open.
How to Qualify for Medical Cannabis in Texas
1. Find out If You Qualify
Talk to a doctor online to determine if you qualify for a prescription, and only pay if the physician approves you. To be eligible for medical cannabis in Texas, you'll need to be a permanent resident with proof of residency. There are no age limits, but you may require a legal guardian if you're under the age of 18. You'll also need to be diagnosed with one or more of the qualifying conditions outlined by the Texas Department of Safety, which is listed below.
Amyotrophic Lateral Sclerosis (ALS)
Autism
Cancer (Terminal)
Epilepsy
Multiple Sclerosis (MS)
Parkinson's Disease
Seizure Disorder
Spasticity
While severe epilepsy used to be the only qualifying condition for medical cannabis in Texas, the list was expanded in 2019 to allow more patients to treat their qualifying conditions with low-THC cannabis oil.
2. Get a Doctor's Prescription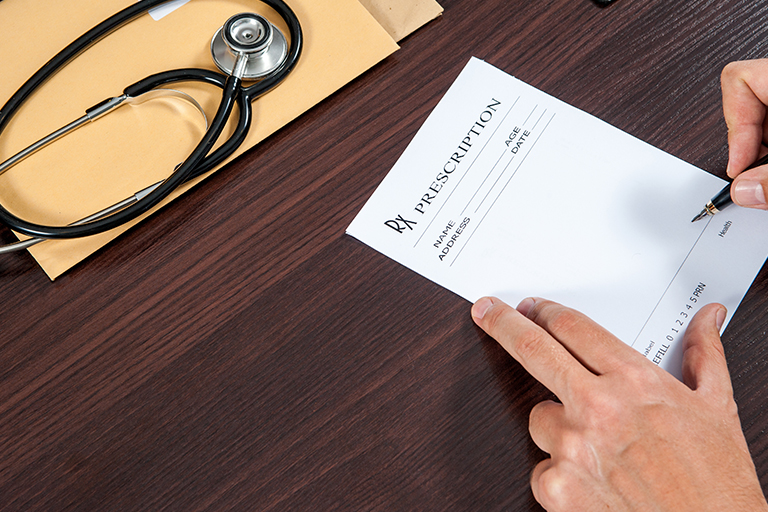 While you cannot get a Texas Medical card for marijuana, you can qualify to receive medical cannabis under the Compassionate Use Act. Once you've determined whether you might qualify, the next step is to be evaluated by a qualified doctor. Unfortunately, this isn't as easy as it might seem. Physicians must be registered with the Compassionate Use Registry of Texas (CURT) and have the specialty to prescribe medical cannabis for your qualifying condition. Heally has CURT-registered doctors online waiting for you.
Further, the Texas Compassionate Use Act states that medical cannabis must be "prescribed" rather than "recommended." This wording is significant because the federal government states that it's illegal to prescribe Schedule I narcotics, such as cannabis, even though the state allows it. Many doctors in Texas are hesitant to join the registry and prescribe medical cannabis for this reason. Due to these regulatory burdens, not many registered doctors can prescribe medical cannabis in Texas.
Fortunately, you can book an appointment with a medical cannabis doctor in Texas quickly and easily using Heally. We'll connect you with an appropriate physician for your needs.
Once you've found a qualified physician, you'll be evaluated. The doctor will determine whether you would benefit from low-THC medical cannabis and that those medical benefits outweigh the risks. Suppose the doctor agrees to provide a prescription; in that case, they will register you with CURT, offer recommendations for dosages, how those dosages should be administered, and how much medical cannabis is required for your needs.
Because you will be registered with CURT, you do not need to apply online for a medical ID card, and you do not need a written certification. The dispensary will be able to validate your prescription using the registry. The fact is, Texas does not provide medical cards at all.
There is no fee to join the Compassionate Use Registry.
3. Purchase Medical Cannabis inTexas
Thanks to the expansion of the list of qualifying conditions, Texas is now seeing increased demand for medical cannabis. However, there are still only three delivery-only dispensaries in the state that are licensed to grow and cultivate cannabis in Texas. Heally has an exclusive partnership with Surterra Wellness, the leading dispensary in Texas. You can choose any of these three dispensaries to have your prescription filled.
There are also restrictions on the type and potency of cannabis you can purchase in Texas. Currently, Texas only allows patients to receive low-THC cannabis oil. This form of Texas cannabis must have no more than 0.5% THC and no less than 10% cannabidiol (CBD). You cannot buy any form of cannabis flower or edibles in the state, and you cannot smoke it or grow it yourself.
The prices for medical cannabis are set by licensed dispensaries and are based on the market.
COVID-19 Update
The COVID-19 pandemic has changed the medical cannabis landscape across the country.
Since they have medical cannabis licenses and are considered medical operations, Texas cannabis dispensaries have been deemed essential businesses and will continue door-to-door delivery. Thus, they are exempt from the state's stay-at-home orders during the COVID-19 pandemic, which means those who need it can continue to receive medical cannabis.
However, operations have been adjusted. Some dispensaries have started offering contactless delivery. Dispensaries have also installed new equipment, provided protective resources, and implemented strict facility and delivery vehicle disinfection procedures to keep both customers and employees safe from the novel coronavirus.
How does Heally work?
Creating an account is easy, free, and safe in our HIPAA-compliant platform. Visit a doctor from the comfort of your home or on the go using your cell phone or computer. No appointment is necessary. Questions? Contact us at support@getheally.com.
Interested in using cannabis as an alternative treatment? Get your medical cannabis prescription with a licensed physician.