Are you looking to spice up your sex life or overcome sexual health issues? Here are seven tips for a happier, healthier, and more fulfilling sex life!
Sexual Health
Exercise Regularly
Exercise can boost both your libido and sexual performance. Cardiovascular exercise improves blood circulation, stops you from getting winded during sex, and protects you from the cardiovascular disease that can contribute to erectile dysfunction (ED) in men and decreased arousal and lubrication in women. It can also increase your libido and make you feel sexier!
Treat Inflammation
Inflammation can harm your sex life in many ways. It increases the risks of cardiovascular diseases that affect blood flow to the sexual organs and leads to arthritis, backaches, and other conditions that can make sex painful and impair movement. And of course, it harms your libido by making you feel rotten. Reducing inflammation is a great way to boost your sex drive — along with your overall health. 
Beating inflammation starts with a good diet. Eliminate processed foods, trans fats, and refined sugars and carbohydrates. Instead, eat lots of leafy greens, fruits, and vegetables, along with oily fish that are heavy in omega-3 fatty acids.
You should also add anti-inflammatory herbs to your diet. Ginger, garlic, turmeric, cloves, chili pepper, and black pepper all have anti-inflammatory properties that can help your body heal.
Cannabinoids like CBD have strong anti-inflammatory properties, which is one of the reasons CBD is used for so many inflammatory diseases. A broad or full-spectrum cannabis extract will provide a wide range of cannabinoids and terpenes from the plant, maximizing the anti-inflammatory effects.
A strong CBD tincture such as Papa & Barkley CBD Hemp Drops is a convenient and effective way to fight inflammation naturally — without the psychoactive effects of THC.
Sleep More
Lack of sleep increases anxiety, depression, and stress — and none of those are good for your love life. Sleeplessness can also suppress the production of hormones related to sexual arousal and performance, including estrogen and testosterone.
But how much sleep is enough? The answer is different for everyone, but generally, adults need between 7 and 9 hours per night. It might take some trial and error to figure out just how much you need, but it's probably more than you're getting right now.
To improve sleep, establish a nightly routine. Give yourself a curfew for turning off devices, and go to bed at the same time every night. Think about things that relax you, like listening to a podcast or drinking herbal tea, and add them to your routine. The goal is to train your brain to prepare for sleep at a regular hour.
You may want to try a natural sleep supplement as well, such as Can I Sleep Sublingual Oil. It contains CBD and cannabinoids that calm the mind, along with melatonin — a natural hormone that helps regulate your sleep patterns.
Sexuality
Get Some Lubrication
Lube is a great way to ensure sex is comfortable and enjoyable for everyone — particularly the partner being rubbed or penetrated.
Look for a natural lubricant, such as Foria Wellness Awaken. Organic lubricant is made of 9 plant-based ingredients with aphrodisiac properties for a very stimulating experience.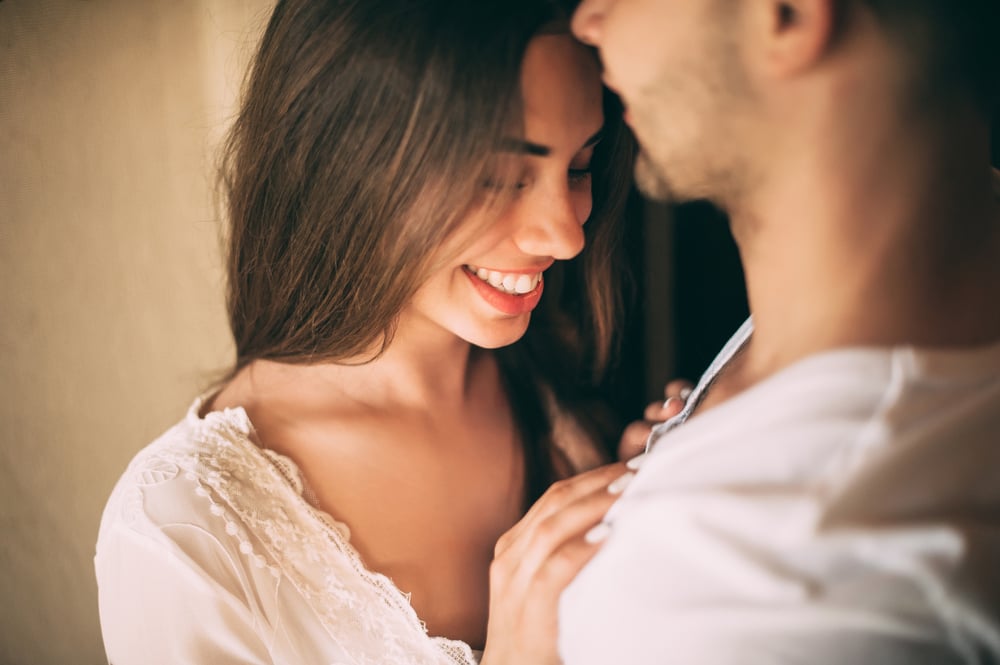 Open Up With Your Partner or Partners
Communication isn't just good for your relationship — it's also dynamite for your sex life. Research on sexual communication finds that women who tell their partners how they liked to be touched are more likely to experience orgasm. Communication is also key to a satisfying sex life for men, from resolving problems like erectile dysfunction to having more enjoyable and frequent sex. 
Try opening up about something you enjoy, such as a fantasy, position, or way of being touched. Allow your partner (or partners) to open up as well, by asking about their fantasies. During sex, you can also encourage your partner to move your hands or reposition your body to show how they like to be touched. 
Many couples don't tell each other when something is uncomfortable because they think they might hurt each other's feelings. But opening up to each other in a kind way will deepen your connection, make sex more enjoyable, and reduce those insecurities that may have stopped you from sharing your desires in the past.
Plan it Out
Wild, spontaneous sex is lovely, but it's not the end-all and be-all of pleasure. As partners get to know each other better, there's often less surprise and spontaneity, and your life (including sex life) starts to become more routine. 
It doesn't have to be that way. As you build trust and comfort with each other, you can try new things, replacing spontaneity with more intentional mutual exploration. Sometimes that means using your knowledge of your partner to treat them to the perfect romantic getaway. Other times, it might mean planning out a sexual roleplay or a light bondage scene together. Not every experiment will be a huge success, but you'll be amazed by how much deeper your sexual connection can become.
Try Partner Massage
Partner massage is an ideal way to spice up your sex life. It enables you and your partner to connect with each other's bodies and exchange touch in a low-stress, relaxing scenario. For couples struggling with intimacy, it's also a low-stress activity where there isn't pressure to perform. It's also a great opportunity to practice sexual communication, by telling each other where to rub and how much pressure to use. And if the mood is right, it segues very naturally into other sexual and sensual activities. 
Best of all, all you need to get started is some massage oil or skin lotion, such as Humble Flower Co Arnica + Clary Sage Relief Balm. This CBD balm is a treat for your senses, with aromatic herbs embedded in a natural base that nourishes the skin. Alternatively, you can use a natural oil such as almond or coconut oil.
One note of caution. Oils can dissolve latex, which can cause condoms to fail. Don't combine them with massage oil or oil-based lube.
---
Medical marijuana aka. cannabis should be used under the direction of a licensed healthcare provider. This site is intended for adults and legal medical marijuana patients and contains links to products we sell on our marketplace.
How does Heally work?
Creating an account is easy, free, and safe in our HIPAA compliant platform. Visit with a doctor from the comfort of your home or on the go using your cell phone or computer.  No appointment is necessary. If the physician thinks cannabis is right for your health and wellness goals, they will discuss treatment options and will grant you a downloadable certification document. Heally's Telehealth platform currently serves California, Connecticut, Florida, Maryland, Massachusetts, New York, and Ohio with medical recommendations. Please note there's no charge if the doctor doesn't believe the video visit meets her or his standard of care. If you do not live in a medically legal state and would like access to CBD products, visit the CBD Marketplace. We ship CBD products nationwide without a doctor's recommendation. Questions? Contact us at support@getheally.com
Interested in using cannabis as an alternative treatment? Get your cannabis card with a licensed physician.