According to the CDC, between the years 2015 and 2018, 13.2% of Americans aged 18 years or older took antidepressants within the previous 30 days. If you're taking an antidepressant, you're not alone. Some of the most common antidepressant medications include:
Cymbalta 

Lexapro

Zoloft

Tricyclic antidepressants, like amitriptyline 
While some patients require antidepressants to successfully manage the symptoms of a mental health condition, for others, the potential long-term effects of antidepressants may outweigh the potential benefits. These patients may look to more natural therapies for depression, like medical marijuana.
What about the patients who want to mix the two medications? Are there adverse reactions to mixing antidepressants and cannabis? Here's what you need to know.
Research Is Limited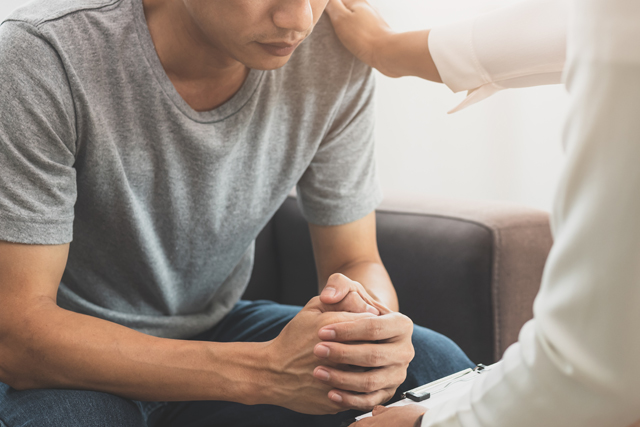 Research is limited surrounding the potential interactions that might occur when taking antidepressants and cannabis together. In fact, The Division of Child and Adolescent Psychiatry at the University of Connecticut Health Center published an in-depth report that explored the combination of psychotropic medications and other substances. According to the report, there are several reasons why such research doesn't exist, including:
These drug interactions may not occur 

They are relatively rare, so there's not enough supporting evidence

People are afraid to self-report their drug use, creating unbalanced data 

Only one medication may be responsible for an adverse effect, so it's not considered a drug interaction
The federal government's current classification of cannabis plays a large part in the lack of data available. Despite over half the country employing a medical marijuana program, cannabis is still considered a Schedule I Substance under federal law. All drugs classified as Schedule I Substances are recognized as having no medicinal value. For this reason, medical cannabis doesn't often qualify for research funding.
Should I Avoid Mixing Antidepressants and Cannabis?
With this information in mind, some experts do believe mixing certain antidepressants with cannabis can create adverse reactions. Proper drug metabolization is one of the primary concerns surrounding cannabis consumption and antidepressants, as cannabis can affect how drugs are metabolized. There's simply not enough data to say for sure, but if cannabis does influence drug metabolization: it would affect how well the antidepressant does or doesn't work in the body. 
Aside from metabolization issues, combining cannabis and antidepressants can cause: 
Dizziness 

Drowsiness 

Confusion 

Difficulty concentrating 

Impaired motor control
An Alternative to Mixing Cannabis and Antidepressants: Try Hemp-Derived CBD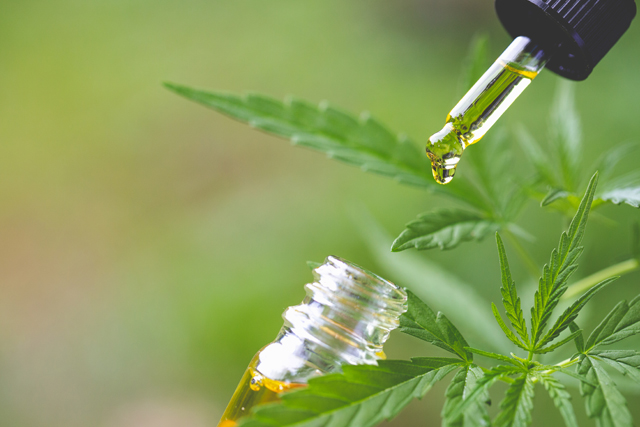 If you're concerned about mixing cannabis with your antidepressant, you might consider opting for a hemp-derived CBD product instead. Hemp-derived CBD products don't contain enough THC to create a psychoactive effect, but provide many of the same medicinal properties.
Recommended CBD Products

The full-spectrum profile of this CBD oil targets the entire endocannabinoid system and allows each cannabinoid to work better. The limited amount of THC will uplift and revitalize your mind, while the CBD will relax and rejuvenate.

These zingy fruit-forward CBD gummies will elevate your every day without weighing you down. Each grapefruit gummy contains 50mg of CBD.
Consult with a Cannabis-Friendly Physician before Combining Cannabis and Antidepressants
If you're taking an antidepressant and want to include cannabis in your wellness routine, sign up with Heally to book a virtual consultation with a cannabis-friendly physician in your state. Our doctors not only provide medical marijuana recommendations for MMJ cards but will also review your medication regimen and provide answers to your questions.
By talking with one of our doctors online, you can develop a safe and effective treatment protocol that works for you.
Interested in using cannabis as an alternative treatment? Get your cannabis card with a licensed physician.