Why Practice Breathwork?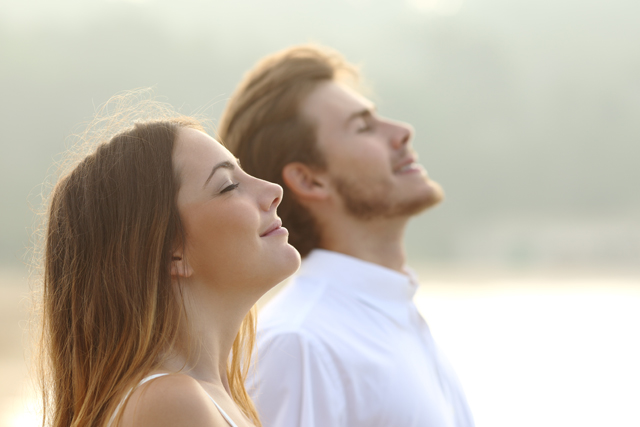 Unfortunately, poor breathing habits compound over time and can have an effect on your mood, stress levels, and everyday life. Many of us are unaware of the negative effects of these poor habits until our health and happiness start to suffer. 
People practice breathing exercises for a wide variety of personal reasons. For many, it's about improving their emotional state and decreasing levels of state to improve their overall wellbeing. For others, it's about developing life skills, creativity, and self-awareness. Conscious breathing that accompanies integrative body-mind training can allow for acute awareness, deep relaxation, and improved focus. 
Research shows that breathing practice can help people deal with everyday stress as well as cope with psychosomatic conditions more effectively. It can help with positive self-development, self-awareness, and self-esteem. Breathwork is also a naturally therapeutic way to enable the processing of emotions and the healing of emotional pain and trauma.
As a result, patients can often use breathwork to successfully deal with self-image issues, improve their personal and professional relationships, increase their overall joy and happiness levels, reduce anxiety, and release negative thoughts. 
Practicing breathing techniques can be particularly helpful if you're dealing with: 
Poor self-esteem

Stress

Anxiety

Fears

Negativity

The emotional effects of an acute or chronic illness

Pain

Depression

Grief

Post-traumatic stress disorder (PTSD)
Interested in using cannabis as an alternative treatment? Get your cannabis card with a licensed physician.