In 2014, New York State passed the Compassionate Care Act, which allowed those who matched certain requirements to access cannabis through the New York State Medical Marijuana Program. Patients who were diagnosed with one of the few qualifying conditions could utilize cannabis, but not all types. If you are a New York resident you may already know that cannabis flowers and edibles are not on the list of available types. This may change in the coming years with even more comprehensive cannabis legislation, but until then, let's discuss the types of legal cannabis available to patients and how they work.
What types of cannabis are available to patients in the state of New York?

Concentrates and oils are allowed for use with a vaporizer or use in an inhaler. A vaporizer heats cannabis just enough to release the cannabinoids without exposing the patient to the harmful byproducts that come from smoking it. The effects of vaporizing typically start in as little as 90 seconds. This method may be helpful for ailments that require fast relief, such as headaches and migraines, muscle aches, and sleep.
Oral and sublingual drops or tinctures are alcohol-based infusions. The time it takes for sublingual drops to take effect varies due to the possibility that they won't fully absorb in the mouth and will be swallowed. If proper absorption takes place in the mouth, effects can be felt within 5 minutes. If a portion is swallowed it is processed through the digestive system and can take anywhere from 15-45 minutes, and may peak around 90 minutes or last for hours (this all depends on the dose). The high alcohol concentration intensifies the effects of cannabis or CBD and expedites the absorption of its chemicals into the body. This option may be good for headaches, symptoms from cancer, or chronic pain. When choosing a sublingual, speak to a doctor to consider absorption rates.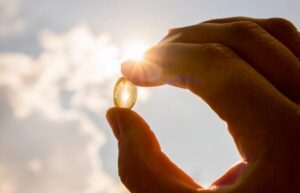 Capsules come in varying potencies and varieties depending on which licensed producer makes them. Some physicians may prefer capsules to other forms because the doses are specific and can be catered to the needs of the patient. Because capsules are digested and processed through the liver, they may take up to 3 hours to kick in and may last for hours.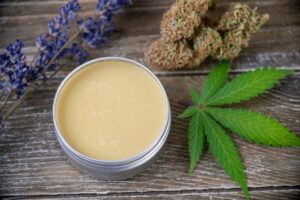 Topicals are infused ointments, lotions, salves, or oils meant to be applied to the skin. Depending on the potency and the amount applied, effects may be felt within half an hour. Because topical treatments don't enter the bloodstream, they will not deliver the feeling of being high – minus the use of transdermal patches, which can enter into the bloodstream. This option is great for localized treatment of pain, stiffness, and soreness.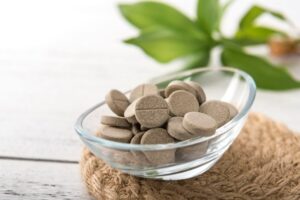 This category of cannabis products is still new and underdeveloped. These products don't fit into the edible category but include chewable and effervescent tablets and lozenges. Typically, if ingested or swallowed, cannabis must be processed through the liver which may take over an hour to digest. If most of the tablet is absorbed in the mouth and not swallowed, it should take as long as a sublingual application.

Is New York on the cusp of more changes to its cannabis policy?
A new bill has been introduced and passed into Committee that would allow patients to consume cannabis flowers and edibles. The law also proposes extensive changes to the current law including how taxes will be utilized to benefit those who have been affected by the war on drugs and the clearing of records for those accused of possession.  
Although consuming cannabis flowers is still illegal in the State of New York, the NYPD has stated that it will not be arresting that caught smoking cannabis in public places, but that they may still issue a citation.
Where can I buy cannabis products in New York?
As the State of New York adjusts to new policies, it may be tough to locate cannabis and CBD products. There are currently only twenty-one active dispensaries in the state and five in New York City. If you have the mobility to go in person, check out the list of dispensaries here.
Some patients do not have the luxury of leaving the house or traveling to pick up their cannabis in person, but thankfully, Vireo Health is a cannabis service that provides delivery options. For those seeking CBD-only products, Heally offers delivery across the United States, which allows patients to remain in the comfort of their homes.
If you live in the state of New York and currently have access to THC products, but would like to enhance your experience with the benefits of utilizing CBD flower you can purchase lab-tested CBD flower from the Heally CBD Marketplace. Available for standard shipment nationwide including in New York State.
If you or someone you know would like to speak with a doctor about qualifying for the NY Marijuana program to receive your marijuana certificate and card, speak to a Heally doctor today.  
Interested in using cannabis as an alternative treatment? Get your cannabis card with a licensed physician.

New York Cannabis Laws and What's Coming Next