Colorado is well-known as one of the pioneers of legalized cannabis in the United States. The state legalized recreational cannabis in 2012, allowing both residents and tourists with valid ID, who are over the age of 21, to legally possess up to an ounce of THC or cannabis. Cannabis is widely available and accessible in the state. 
What is less known by many is that Colorado also has an extensive medical marijuana program, which was put into effect in 2000. If you qualify for the program, there are many reasons why you should register for a medical marijuana card in Colorado. With a medical card, you can pay less in taxes on your cannabis purchases, possess up to two ounces, gain access to medical cannabis-only counters, and even get higher potency on edibles. 
Check out how you can get a medical marijuana card in Colorado, so you can gain these benefits.
COVID-19 Update
During the COVID-19 pandemic, medical cannabis has been deemed an essential service. Patients seeking a medical certification and a medical card renewal are encouraged to do so via telehealth to limit the spread of the virus. Avoid the doctor's office and sign up with Heally to book an appointment with a Colorado doctor and receive your medical cannabis consultation from the comfort of your home. 
Medical dispensaries remain open. Online ordering, delivery, and curbside pickup are available to patients.
Quick Guide to Colorado MMJ
There are three basic steps to getting a medical marijuana card in Colorado:
Check Your Eligibility and Create Your Medical Marijuana Patient Account:

You must meet basic legal requirements and have a qualifying condition to get an ID card. If you're eligible, then you'll start the process of getting a medical cannabis certification by creating a medical marijuana patient account.



Get a Certification from a Physician:

You'll need a registered physician to certify that you have a qualifying medical condition that could benefit from medical cannabis treatment. 
Complete Your Application, Pay, and Wait:

Upload your certification, pay a small $15 fee to complete your application, and wait for final approval.
How to Get a Colorado Medical Cannabis Card in Three Steps
1. Check Your Eligibility and Create Your Medical Marijuana Patient Account
To apply for a medical marijuana card in Colorado, you'll need to be 18 years old or older with proof of residency. You'll need either valid Colorado ID or a driver's license. Patients under the age of 18 will need a caregiver. 
If you meet these two basic qualifications, then the next step is to determine whether you have a qualifying condition that will allow you to get a medical ID card.
The following is a list of the qualifying conditions granted by the state's medical marijuana laws in Colorado:
Severe Pain

Any Condition for Which a Physician Could Prescribe an Opioid

Severe Nausea

Post-Traumatic Stress Disorder (PTSD)

Persistent Muscle Spasms

Glaucoma

Seizures

An Autism Spectrum Disorder

Cachexia

HIV/AIDS
Once you've determined that you qualify, the next step in the process is to create your medical marijuana patient account. While mail-in applications are still available for those without internet resources, patients are encouraged to use the state of Colorado's automated medical marijuana application and payment system. This system is faster and more efficient, is completely online, and allows you to pay with debit, credit, or an electronic check. 
Once you're on the patient application site, enter your personal information to start your new application. You'll receive a username and temporary password via email that will allow you to log into the patient portal to continue with the application.
2. Get a Certification from a Physician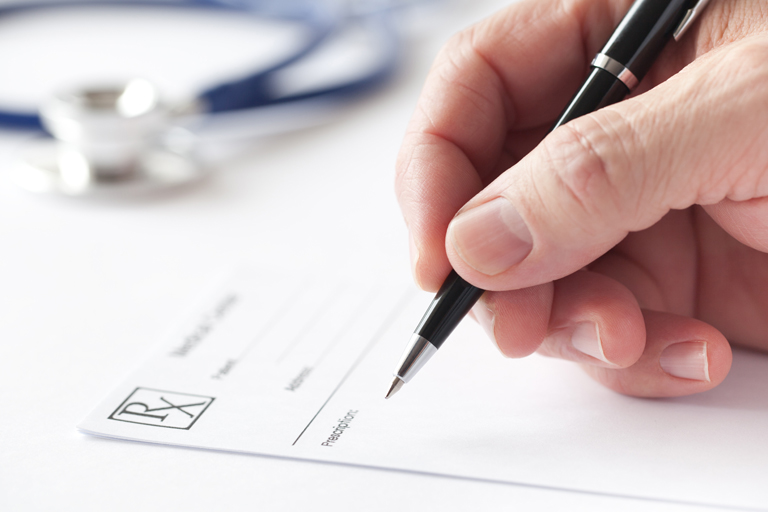 Getting a medical cannabis certification means that you've met with a registered physician who can place his or her stamp of approval to state that you do in fact have a qualifying medical condition that allows you to qualify for medical cannabis. 
While this is typically the most difficult and cumbersome part of the process, Heally makes it easy for you to find a registered physician in Colorado and set up a telehealth consultation. 
Note: Minors require two separate certifications to receive a medical marijuana card in Colorado.
Once you've completed the consultation and have been deemed eligible for the medical marijuana program, your doctor will upload your certification online, which will make it available in your patient account. It's a good idea to request a printed copy for your own records as well.
3. Complete Your Application, Pay, and Wait
You're almost done! Now all you have to do is log back into your medical marijuana patient account, choose your physician certification in the Physician Certification tab, and click Save. 
At this point, you'll need to declare in your application whether you plan to grow your own cannabis at home or allow a caregiver to grow plants for you, or whether you will be purchasing cannabis from a dispensary. If you plan to have someone else purchase or grow cannabis for you, that person will need to complete their own registration as a caregiver. 
Next, just pay a nominal $15 fee to submit your application and wait for the state of Colorado to approve your application. While it often takes six to eight weeks to receive approval for a mailed-in application, online application approvals can take as little as one to three business days. 
If you applied online, you will get a response via email. At this point, log back into your account and go to Notifications to view your messages. Here, you'll be able to either view or print your new medical ID card.
CBD Products in Colorado
While cannabis is widely available and accessible in Colorado, many medical marijuana patients like to complement their treatment regimen with CBD products. CBD offers therapeutic health effects that can augment the health effects of cannabis.
These highly concentrated CBD gel caps have up to 6x the amount of CBD of other oils and tinctures. They contain ginger and peppermint, which boost this product's anti-inflammatory effects.
Enjoy a clean vaping experience with uncut CBD oil. This vapor cartridge offers a pleasant apricot, peach, and cherry flavor. This vaporizer is optimized for over 300 puffs
Interested in using cannabis as an alternative treatment? Get your cannabis card with a licensed physician.